Wendy started her career as a Trainee Cook in her hometown Exeter in the UK, working in restaurants, hotels and a residential home for people of determination.  Around the same time, she got married with the thought that all was settled for living happily ever after! 
That didn't last for long though and shortly after getting divorced she suffered chronic back pain and spent 2 years horizontal. She lost her job, her independence & ended up living with her grandmother in Cornwall. In and out of hospital and 18 months of intensive chiropractic treatment left her struggling with depression. 
"I have a very supportive and large family, and it was during this time that I valued them most.  I had an amazing opportunity to learn from my Grandmother and one of her many philosophy's was that we can do anything we want to, as long as we work hard", she says recalling fondly.
A Career of Opportunities
As she got back on her feet, she was unable to cook anymore, so she worked hard to learn new skills: touch typing, IT, teaching and assessor qualifications. Once qualified and with chiropractic adjustments reduced to every 4 weeks, she was offered a role as Training Manager for a hotel group in London where she had to train receptionists on 3 different front desk systems. 
"It was a huge stretch and a steep learning curve. Re-training every computerized department in the biggest hotel in Western Europe was huge for me and I loved it!" she says.
After the demanding project was completed, she hit boredom when it was back to training new receptionists again and she felt ready for another challenge.  That's when she got a call from her uncle Jack who lived in Dubai.
She says as she looks back, "I have never had a career plan. It's been a journey of timely opportunities and most roles I have really enjoyed and excelled at. I have no regrets from the challenges I have faced, which have forced me to change direction as everything has led me to be who I am today."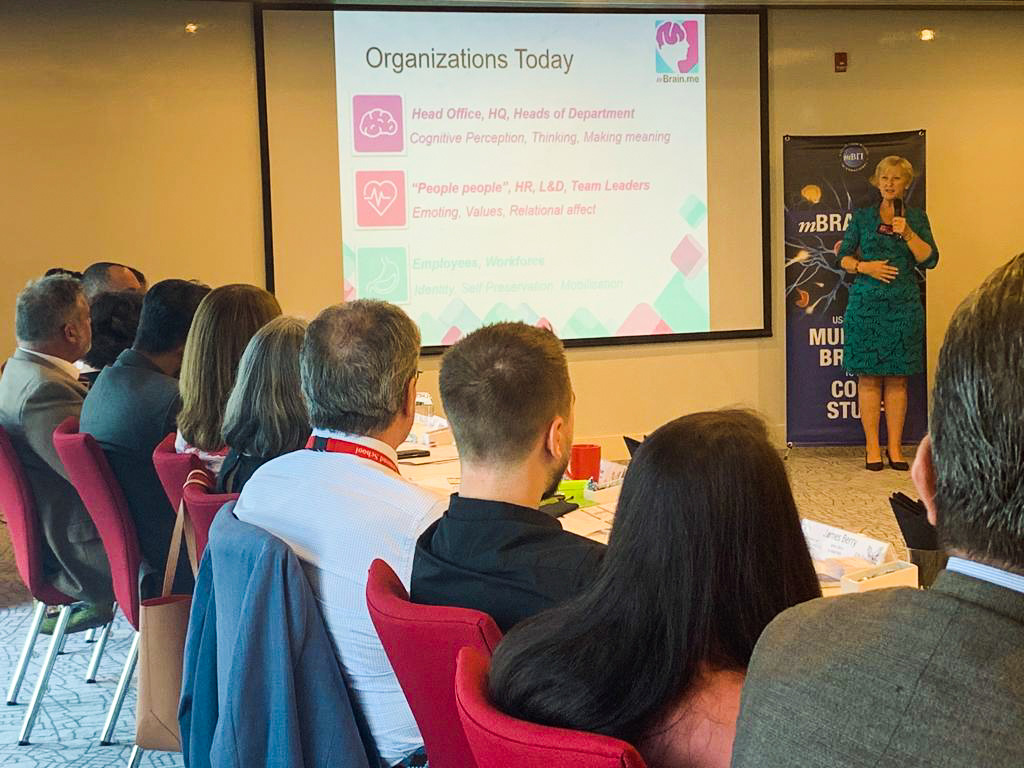 Discovering Essential Life Skills
She first discovered NLP (neuro linguistic programming) back in 2001 shortly after arriving in Dubai. She remembers feeling frustrated that she didn't discover NLP while at school because effective communication (with yourself and others) and success strategies are essential life skills. 
Whilst working with InterContinental Hotels Group, she incorporated NLP into all areas of her life, conversations and training and went on to do the NLP Practitioner program which included Time-Line Therapy ® and Hypnosis certifications. 
"As an Area Training Manager, I loved my role; the travel, the personal development opportunities, running development centers, supporting 8 hotels across the region and global projects. We had a great team and there were always new projects on the horizon."
She left the corporate scene when her boss changed, and it was apparent that they had different set of values that stopped her from enjoying going to work each day as deep down she had lost her spark and motivation. 
Hindsight is a wonderful thing she says, feeling thankful for that push to step out of corporate to become a freelance trainer.  "The scariest thing about moving away from a job was not having a guaranteed monthly salary. I had some limiting beliefs about how much I could earn, which I cleared during the NLP Master Practitioner program."
Since her uncle owned Matrix Consulting, it was an easy transition for her to join the team.
Here she loved designing new programs, delivering corporate trainings and supporting the NLP Certification programs.  It is here that she also explored coaching and really enjoyed helping people one to one.
Carol Talbot who she worked with under Matrix Training Solutions was her very good friend, NLP Master Trainer and mentor and they worked well both independently and together.
Wendy then got certified as a Trainer of NLP and they together co-delivered 45+ certification programs. 
When her uncle Jack retired in 2008, she became a partner of Matrix Consulting, supporting the PR team. Working as an associate trainer for Cubiks, Kompass Consulting, Phi Management and iOpener brought even more opportunities to travel and deliver different content to newer audiences. She joined BNI in 2010, which also generated an opportunity to become the BNI Master Trainer for the UAE & Qatar leading to more travel opportunities and collaborations with global initiatives and regional projects for 560+ business leaders.

Discovering The Multiple Brains!
In 2014 she attended the mBIT Coach Certification Program. "It was powerful stuff and this new coaching modality is supported by neuroscience which fascinates me and picks up where NLP left off," she says with an emphatic smile.
"It deeply resonated with me and I was hungry to learn even more.  I immediately signed up for Trainers Training and two months later was privileged to learn directly with the mBraining co-founder, Grant Soosalu and 2 Master Trainers Wilbert & Suzanne," she adds.

Crisis came knocking in 2017 when Carol & she amicably went their own separate directions. Wendy then set up a new business along with another partner which unfortunately went south. "It wasn't my passion and I suffered with gut issues and weight loss.  The business was proving unhealthy for me. Finally, I stopped and listened to my gut and knew I had to take action," she reminisces.
With so many challenges facing her, she would spend Friday mornings at the beach with a notebook and explore each issue using mBraining.  This helped her to stay calm, check in with her feelings, connect with what was truly important, explore ideas and options and then identify specific actions that she could take to move forwards. 
In retrospection she says, "Asking for help is never easy and takes courage, yet one of my biggest learnings was discovering that there were many people who offered their support and wanted the opportunity to help me."
With a close group of BNI friends she formed a powerful team of professionals and in January 2018 she created mBrain.me. Within a couple of weeks, she was gifted with the branding, website and brochures. 
Quoting Grant Soosalu, co-founder of mBraining, who said, "Collaboration and community is the way forward" she went on to collaborate with other companies which meant opening up more than one revenue stream. She humbly acknowledges that her reputation and credibility with her clients and network over the last decade certainly helped her recover through the tougher times.
One of the goals she set in January 2020 was to build the mBrain.me community to 2000 members… and then the global pandemic appeared!
"Even with my large toolbox of multiple Brain Integration Techniques (mBIT), Neuro Linguistic Programming (NLP), Time Line Therapy® and Hypnosis, I'm human first and I wobbled.  I felt the fear, I consumed too much media and quickly discovered that isolation is incredibly lonely," as she grappled to transition to host online weekly meetings, which meant she had to fast track her own online presenting and facilitation skills and get to know the way around Zoom.
After dipping into her toolbox to explore her multiple brains using mBraining, her gut urged her to take action to help support others. That is how 'Afternoon PositiviTEA' an online weekday meetup was set up, where the focus is on positivity (no mention of virus, religion or politics). There are many people who have joined in from the UAE and also dialing in from Hong Kong, UK, Saudi Arabia, Lebanon, New Zealand, Australian, Canada and the USA.
Hosting these online sessions led to collaborating with a couple of organizations to host similar sessions for their teams plus a leadership series, as she continues to offer webinars to support business leaders, managers and employees helping them with NLP and mBraining guided processes. 
She is also collaborating with mBraining Trainers and Coaches around the globe providing free resources at www.mBrainingTheWorld.com. Another BNI collaboration is the online CreActive Camp for Kids for 8 to 16 year old's.  From wishing she had discovered NLP at school, she feels amazing now to be able to help these youngsters explore such powerful life skills at an early age.
Here are Wendy's biggest life lessons that she shares with us:

In every crisis there is an opportunity.

 

Keep breathing!

We can do anything, as long as it aligns with our values and lights us up

Keep learning and growing

Listen to the heart and gut.

 

Involve them both in decision making and check in with them regularly.
Resilience.

 

Even in the darkest times there is hope

Life throws challenges at us to make us stronger and change our direction

Courage.

 

Ask for help and then allow people to help.

 

It isn't a sign of weakness, it's a sign of wisdom

Collaborate with others

Continue building your community and network

Bring compassion, creativity and courage into the daily practices.
"I really enjoy the opportunities that create more awareness of mBraining. Thank you to my coaches, teachers and mentors, my friends & family, the BNI community and the mBraining Global Community that have helped and supported me. Yet it doesn't light me up the same way as training the mBIT Programs and I look forward to training in person very soon," she ends on a happy note.