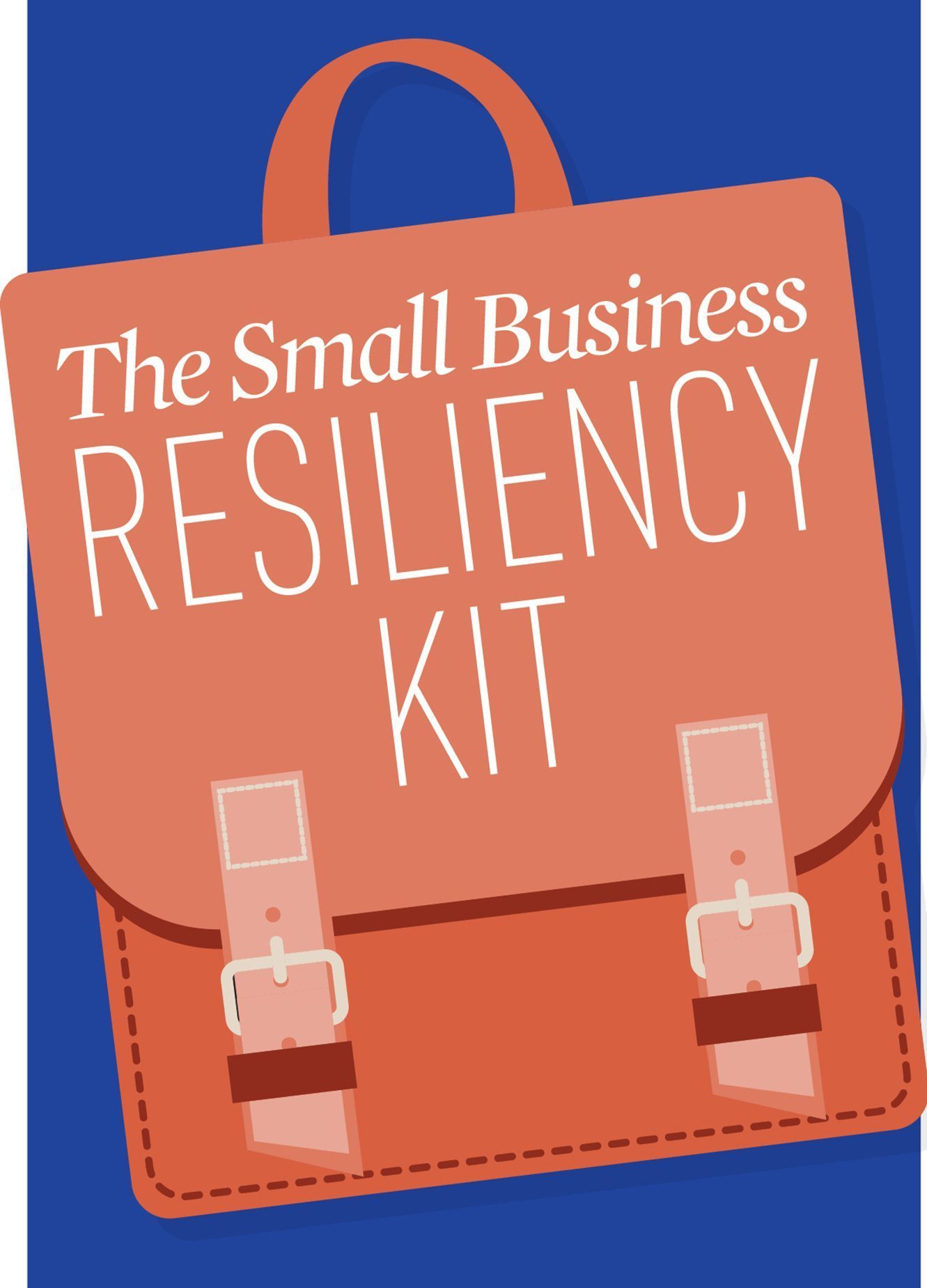 You finally did it. You had an idea, a dream and finally, you decided to start your very own business. Everything seemed to be going great guns, and you had plans of expansion too, hiring more people, maybe even opening multiple branches. But then an unprecedented incident struck the world and you were thrown in disarray. 
Businesses face troubles every day. It could be a delayed order, or a customer complaint, and you may have even been able to predict and prevent such calamities. But, in the midst of a global pandemic, one can now see businessess shutting down everywhere. The rules of the game have completely changed. 
But, all is not lost! According to CNBC, the global economic outlook is beginning to look positive. As you know, the Fortune 500 companies such as Amazon, Apple and Google have reported profits during a time when there was a massive economic downturn! You might be thinking that they are giant conglomerates, what could you as a small business possibly do?
We are in an unprecedented time right now. We are not weak, and as humanity, we have immense power in our mind. I agree we have seen more in a year than we have seen in the past several years put together. How do you as a leader, manage your mindset and create momentum in your business is all that matters!
Here's your business resiliency kit, that will help you ride the current wave:
What to Do in a Cashflow Crunch? 
Well firstly, stop thinking of it as a "crunch". Change to a positive mindset, probably listening to massive action audios every day.
⦁ Dump your 'Stinking Thinking' – bills are mounting, sales are diminishing, customers are not paying, market is terrible….
⦁ Think of good cashflow thoughts – tremendous sales opportunities, payment terms, increased profit margins, return customers, investment opportunities, fast-moving stock. In other words, GET POSITIVE. Also, get into the ACTION mindset and take actions immediately. Lack of actions means you will start to WORRY, and WORRY breeds FEAR. This is what will keep you awake at night. Taking ACTION will improve your mindset.
⦁ Focus on to become Income Heavy and not Expense Heavy in your business. If cashflow is CRITICAL, then ACT NOW.
⦁ Prepare a plan of action:
⦁ Calculate Breakeven for business and salespeople
⦁ Reduce non-income generating expenses by 10%
⦁ Increase prices marginally
⦁ Review wages as % of sales
⦁ Increase conversion rate with the sales team, train them and create a system for the sales process
⦁ And most crucial is ASK for HELP – From suppliers, teams, banks, customers, even friends! You never know where it could make a difference.
Do You 'WOW' Your Customers? 
This is a fast-paced day and age, and we need to recognise that our customers now have a greater choice – no longer can we rely on the fact that as long as our customers are satisfied with what we do, they will stay with us! It's all about Delivery Mastery – How do you get your product or service to your customers, so they are loyal to you. Repeat business from your customers is possible in every business and not necessarily for the same product or service.
A real good example is of Australian dentist Paddy Lund. His theory of 'Critical Non-Essentials' states that only giving more or better service is not enough. The WOW factor is engaged when you astound the client with a service that is tailored uniquely to them. This service would be so far-reaching that they not only say WOW to themselves but also go and tell everyone they know about it.
As a doctor, Paddy's attention to detail for his customers' needs was unparalleled. He put TV's on the ceiling, put 'pain buzzers' in patients' hands to alert him when to stop, he began serving a selection of teas and freshly ground coffees and eventually started a silver tea service! He leveraged his WOW factor to such an extent that even to this day, people who were his patients 20 years ago still recommend him to others.
Are You Missing Out on The New World of Communication – Digital Marketing? 
To continue being resilient, we definitely need to reach out to more people. Here the focus is on audience expansion, not revenue maximisation. Focus on building your client list, expanding virtual audiences and getting your message out there!
Don't focus on your revenue component. It's easier said than done, but remember that people are scarcity-minded and scared. Instead, with your newfound mindset, widen your reach with unique free content and continue to put out your offer that people will find hard to resist.
Today, with the new tool of Digital Marketing, it has never been easier. For example, as of this month, Facebook ad costs are down by 40%. 'Now' would be the ideal time to build your budget and devise your strategy. The revenue will come!
Next, engage with your audience in a new conversation! Currently, the world is continuously barraged with Covid messages. We need to draw a sombre tone, mirror our messaging, and acknowledge the reality in our messaging in our advertising aligned to our goal and helping others buy professionally.
 Finally, be persistent. Newton's Third Law states that for every action, there is an equal and opposite reaction. So, there will be a comeback to the economy, and you want to make sure you're at the forefront. Stay in the game, continue advertising. Be persistent.
Does Your Team, Your Customers And Supplier Accept You As A Leader? 
Leadership stems from giving assurance. Create certainty in your mind, start strengthening it, take massive action and generate momentum.
COMMUNICATE like crazy with your clients and your team. Show them the torch and lead from the front. Show competency not authority, by having a crisis plan, a cashflow plan, and a business plan stating clearly the process that everybody has to follow to overcome the problem. Communicate with empathy and measured authority and be a resilient leader.
How Good Are You At Scaling Up?  
Building alliances and formalising relationships is a powerful route to growing your business, especially for small businesses. Alliance with businesses that have your database – Gym owners, Lawyers, Accountants etc. Partnering with them should serve dual gains and positive outcomes for both partners involved. This is the fastest way to grow your market share. Not only will this expand your market share, it will also help you develop a methodology of testing and measuring leading indicators in your business at regular intervals based on the climate of the market. All parties will find benefit through this process and will be eager to work with you. 
When faced with an overwhelming tide of problems that seem insurmountable; building a rock-solid foundation of your business to create resiliency is what will help you weather any storm. These few tips will help you develop your Business Resiliency Kit and allow you to rise above the competition and take your dream to new heights!