Technology comes into play when sellers connect with their customers via mobile and/or web platform. It enables effective management of customer orders, deliveries, returns, and payments of purchased goods along with customer retention programs. This requires a very structured and well thought through framework.
Ecommerce draws on different technologies to facilitate every step of the customer's journey. An ecommerce setup broadly can be divided into these four segments:
⦁ The Infrastructure (Website layout)
⦁ The E-Marketing Side (creating awareness)
⦁ The Operational Side (order processing, return management, and customer care)
⦁ The Accounting Side (reconciliation and bookkeeping)
Technology plays a crucial role in each of the above steps. By using either off-the-shelf or custom coded software/programs, we can better manage the above stages, each of which can be further broken down for easier understanding as below:
1. THE INFRASTRUCTURE
⦁ Inventory management systems
2. THE E-MARKETING SIDE
⦁ Ecommerce catalog and product display (e-store)
⦁ Marketing and loyalty programs
3. THE OPERATIONAL SIDE
⦁ Client Relationship Management (CRM)
⦁ Shipping and returns Management
4. THE ACCOUNTING SIDE
⦁ Account Management Systems
There are multiple ecommerce tools and technologies available today and it's always good to know the resources required to build each of the above sections to form a robust ecommerce store, from start-to-finish. Let us take a more in-depth look into each of these to gain better insight
Inventory Management Systems
Businesses need to know where their products are, organize them effectively, and understand when to reorder at any given point in time. Having a robust Inventory Management System (IMS) is vital for any ecommerce business.
Ecommerce IMS gives businesses up-to-date information about the status of what products are overstocked, in stock, under-stocked, and out of stock. Inventory management is also very closely tied to a company's P&L.
Logistics and analytics play a significant role in inventory management. Your stock tells you about the purchasing trends, seasonal trends, and fluctuating customer demand, which helps assess and formulate the right merchandising and marketing strategy.
Proper inventory management helps Ecommerce companies with:
 Efficient business practices:
With a good IMS, you'll save time and get more value out of your team. If stocks are accounted for properly, the time it takes warehouse teams to learn about an order, determine where the item(s) are stored, and package the order for shipment is reduced to the minimum.
 Keep an up-to-date track of all inventory:
As the business grows, it brings in a high product mix, cross-border shipping, and multiple warehouses. The complexities of managing inventory increase manifold, and selecting robust inventory management software helps keep everything in order.
Amplify customer experience:
A well-aligned IMS helps in the proper display of in-stock products, which paves the way for a better customer experience around product availability.
 Eliminate dead stock and wasted inventory:
The risk of dead-stock or wasted inventory is a nightmare to ecommerce business owners. A good IMS helps to get better visibility into this aspect of inventory management with ease. It also points out when products will go out of stock or when their products will reach the end of shelf life, thus eliminating the need for extra storage charges and heavy discounting to sell inventory.
Some of the well-known IMS available in the market would be;
⦁ Seller Cloud
⦁ Channel Advisor
⦁ nChannel
⦁ Katana
⦁ 4PSite
2. The E-Marketing Side
Ecommerce Catalog And Product Display (E-Store)
As online shopping has now become a 'necessity', websites and apps have become critical for businesses and organizations to showcase their products, services, and brands. Today, we can typically classify four types of ecommerce:
1. B2C (Business-to-Consumer)
2. B2B (Business-to-Business)
3. C2B (Consumer-to-Business)
4. C2C (Consumer-to-Consumer)
One can choose from hundreds of eCommerce shopping cart platforms that are available off-the-shelf. You only need to carefully evaluate important features like site load time, rendering on various devices, compatibility with different payment gateways, SEO-friendly features, and more.
Some essential features that one should be looking at when considering an ecommerce platform would be:
⦁ User-friendly User Interface and User Experience
⦁ Content management capabilities
⦁ Promotion and discount code tools
⦁ Easy-to-use checkout
⦁ Search engine optimized code and layout
⦁ Reporting tools and custom report features
⦁ An integrated blog/articles section
⦁ Email marketing features or easy integration
⦁ Mobile friendly, multiple payment options. (Credit card, PayPal, PO, Terms, etc.)
⦁ Scalability to add new features
Listed below is a selection of the most common cloud (SaaS) and software-based ecommerce platforms currently prevalent in the market that one can consider.
Shopify
⦁ Great speed and fast load times
⦁ Easy setup
⦁ Add-ons available
⦁ Custom domain name set-up
⦁ Great design templates
Bigcommerce
⦁ Awesome inbuilt management tools
⦁ Excellent marketing options available
⦁ Loads of Apps available
⦁ Supports multiple currencies
⦁ 24/7 Support options
Wix
⦁ Free plan available
⦁ Tons of options with templates
⦁ HTML5 editor available
⦁ Easy-to-use online payments
⦁ Easy to use Drag-and-drop interface
Squarespace
⦁ Attractive Template Designs
⦁ Great Analytics
⦁ Affordable
⦁ Excellent marketing tools
⦁ No Transaction Fees
WooCommerce
⦁ It's free
⦁ Based on WordPress
⦁ Coupon Codes available
⦁ Email Marketing facility
OpenCart
⦁ Easy Set-Up
⦁ Low Running Costs
⦁ Plenty of Themes to choose from
Volusion
⦁ Natural Interface
⦁ Customer Support
⦁ Integrating Inventory
osCommerce
⦁ Large Community support
⦁ Many Plugins and Add-ons available
⦁ Easy to Hack and Modify
3Dcart
⦁ Extensive Product Storage Options
⦁ Wide Range of Payment Gateways Supported
⦁ Strong Chat and Phone Support available
Magento Commerce
⦁ Stock Control available
⦁ Enterprise-grade features present
⦁ BI Reporting available
CommerceCloud
⦁ Inbuilt Predictive intelligence
⦁ Personalised shopping experience
⦁ Omnichannel Commerce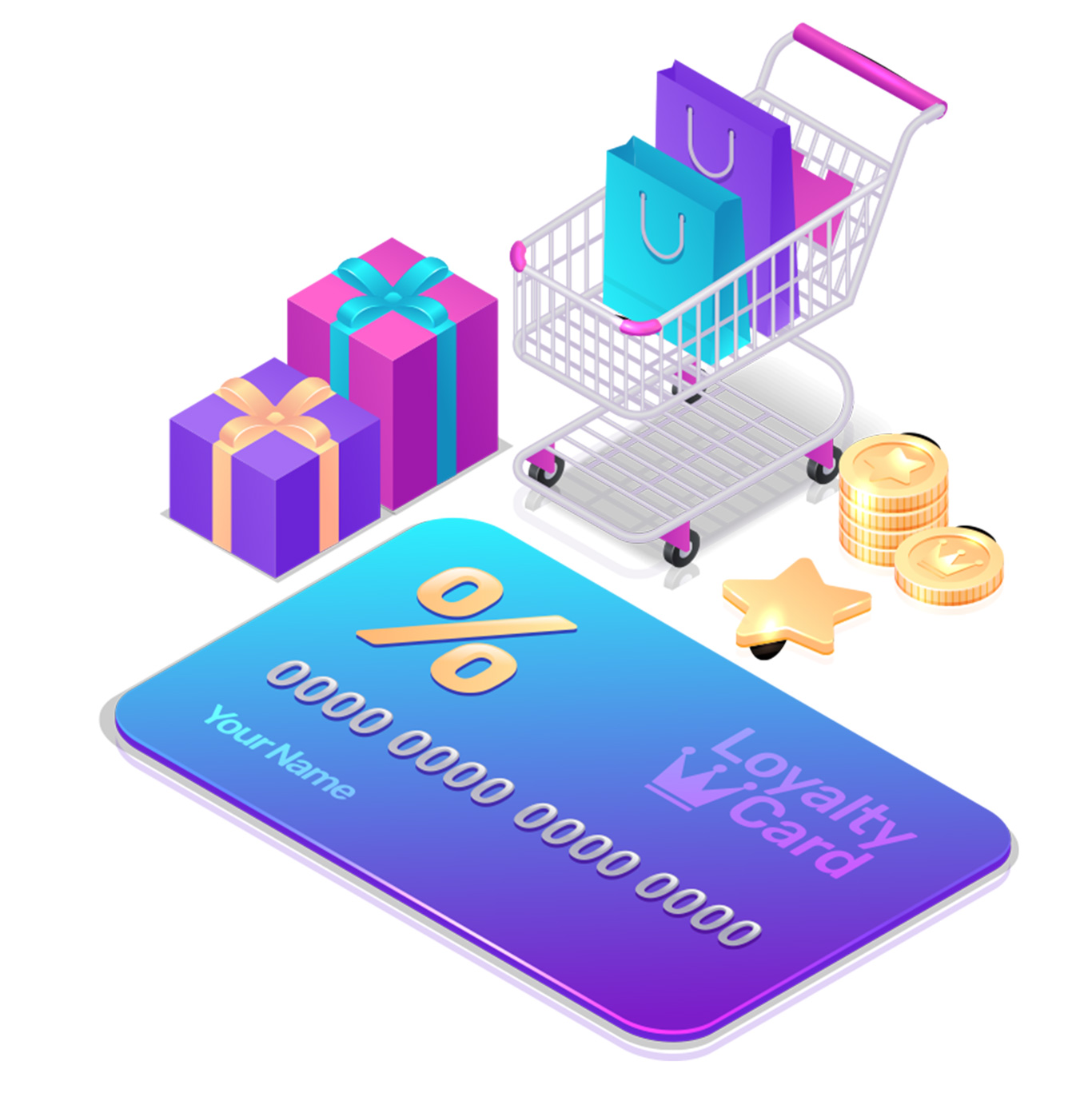 Marketing and Loyalty Programs
Customer loyalty programs help increase retention, profit, and the likelihood of your customers returning to your site for repeated purchases.
Customers making a repeat purchase are often rewarded with a discount, a free item, or specific merchandise for being loyal customers. The cost of these freebies usually works out to be far lesser than the actual cost of acquisition of a new customer with the same ticket size. It is also found that repeat customers often keep increasing their basket value and become more valuable to the business in due course of time. All these make having loyalty programs an essential part of any ecommerce setup.
The advantages of having a loyalty program software for your ecommerce store are:
⦁ Identify loyal and repeat customers
⦁ Collect data and determine target groups
⦁ Customize rewards as per buying behaviors
⦁ Customers can go cardless
⦁ Reward flexibility
⦁ Automation
Named below are some of the top Loyalty software programs available:
⦁ Giftbit
⦁ LoyalZoo
⦁ FiveStars
⦁ Marketing 360
⦁ TapMango
3. The Operational Side
Client Relationship Management (CRM)
As the online retail experience (omnichannel) continues to evolve, buyers are getting better at buying than sellers are at selling. The consumer's dependence on their social networks, online price comparison/recommendation engines, and other technology enablers to help arrive at their purchase decisions is ever-increasing.
An effective CRM solution helps store, retrieve and map your customer journey, and use user data to drive sales. Leveraging the benefits of CRM catapults businesses to solve a range of business problems while saving time and money.
Types of ecommerce solutions:
⦁ SaaS CRM solutions
⦁ Open-source systems
SaaS CRM solutions or "boxed" solutions are ready-made solutions that can be adapted to your business's needs through extensions and third-party integrations.
Open-source systems allow you to customize all processes as per your business needs. Open source solutions require the assistance of experienced solution providers. These solutions being custom-built help close all the requirements much more accurately.
Benefits of CRM Solution include collecting relevant customer data, re-engaging with customers, enabling email marketing, data analytics, customer support management, and social media integration.
Some of the main features by which one can select an apt CRM for their business is as under:
⦁ Features and functionalities to organize both sales and marketing
⦁ Data collection, storage, and retrieval facilities along with analytics and reporting
⦁ Easy integration with external applications
⦁ Pricing policy and models
⦁ Hidden costs and Total cost of ownership
Some of the well-known CRMs for ecommerce available in the market are:
⦁ Salesforce
⦁ Zoho
⦁ Microsoft Dynamics
⦁ SAP
⦁ HubSpot
⦁ Metrilo
⦁ AgileCRM
⦁ Zendesk
⦁ Folio3
Shipping and Returns Management
Customers prefer phone support when reaching out to customer service and they should not be left waiting on hold while agents struggle to answer queries. Adding a call center solution to your CRM enhances your customer-centric approach and helps you to provide a seamless order confirmation and return management system.
Reducing customer friction and increasing front line efficiency should be the prime focus of any ecommerce venture. Customers can discover your ecommerce business via various communication channels like email, live chat, or social media. Integration of all these channels helps companies to give their customers a unified experience. A satisfied and happy client becomes a returning customer, which helps lower customer acquisition costs and increase the lifetime value of the customer base.
Some of the features to check while going in for a Call Centre telephony system would be:
⦁ Omnichannel
⦁ Call Routing
⦁ Call recording
⦁ CRM Integration
⦁ Reporting
⦁ Outgoing Calls
⦁ Usage Pricing
⦁ Cloud-Based Calling
⦁ Some well-known service providers of Telephony solutions are as below:
⦁ HubSpot Help Desk Software
⦁ Nextiva
⦁ Bitrix24
⦁ TalkDesk
⦁ Five9
⦁ Ring Central
⦁ CloudTalk
⦁ Dixa
⦁ Zendesk
⦁ LiveAgent
⦁ Avaya Contact Centre
⦁ Integra
⦁ Agile CRM
4. The Accounting Side
Account Management System
The need for an ecommerce accounting software arises as the requirement for accessing real-time financial data, syncing sales and orders from multiple channels, bank reconciliation, purchase orders and expense management, multi-currency pricing, tax management, bill payments, manage inventory, control costs, and employee salary among others would otherwise be a nightmarish task for the organization.
Integrating the right ecommerce accounting software solution helps online sellers align data from multiple online channel accounts and keep their business financial records in sync.
Any accounting software that you would be considering for your ecommerce business should ideally be checked off with the following primary criteria: Functionality, Integrations, Price point, and Customer support.
⦁ The features to look out for in your choice should tick off these boxes:
⦁ Easy-to-use navigation
⦁ Multi-currency pricing
⦁ Tax bundling
⦁ Payroll software
⦁ Bank reconciliation
⦁ Cloud-based system
⦁ Banking integration
⦁ Support and on-going training
⦁ Scalability and flexibility
Some of the leading eCommerce accounting software currently available in the market are:
⦁ Xero
⦁ QuickBooks Online
⦁ Sage
⦁ FreeAgent
⦁ Wave Accounting
⦁ Tally.ERP 9
⦁ Alignbooks
⦁ Zoho Books
On continuing our journey into understanding the 'Five Pillars of Ecommerce', next we shall look into 'Marketing', yet another interesting aspect of eCommerce. Until then, stay safe, stay blessed, and wishing all of you the season's best.
Please note: None of the software listed in this article was done to give them any particular rating or recommendation order. Neither the author nor the magazine endorses or is benefitted in any way by reference to any of the softwares. User discretion is warranted.