For the longest time, the work schedule of many employees revolved around the 9-to-5 design. Early mornings, daily commutes, unrelenting traffic, and the occasional company brunch, all were standard segments of one's life. Little was anyone, from the average employee to a company CEO, aware of the paradigm shift that would soon revolutionize the workplace.
And while naysayers swore that these newfound work trends were nothing more than a fad, statistics and company policies seem to be telling another story and it looks like the trends are here to stay.
Currently, it is exceedingly common for terms such as 'digital nomads' and 'co-working' to crop up in conversations. However, much before these practices came into the picture, there was a trend that took over the globe in the wake of COVID-19: work-from-home (WFH).
As countries secured their borders and states, cities, and towns came to a grinding halt – companies across the globe swiftly adopted newer working mechanisms for their employees. Zoom, Microsoft Teams and Google Meet replaced conference rooms while Slack, Discord and Jira replaced office cubicles. The WFH phenomenon entered the lives of hundreds of thousands of working professionals.
But can we credit the pandemic for introducing this practice? Not particularly.
One of the first WFH arrangements is credited to technology corporation IBM, which pioneered the WFH programme under the name "telecommuting". This program allowed certain IBM employees to work remotely for up to 3 days a week – be it from their home or another location. The programme aimed to understand whether telecommuting would help them save on office space and parking requirements.
Not only did telecommuting aid IBM in achieving its goals, but it also introduced the company to other benefits, including better work-life balance, reduced stress levels and increased productivity. While the programme resonated with staff, it was not without its challenges. Initially, many employees faced technical difficulties due to limited connectivity, while the lack of physical interaction resulted in concerns pertaining to employee isolation and potential decreases in teamwork.
Despite the challenges, IBM's WFH programme was touted as a groundbreaking practice for workplace models and inspired organizations such as JCPenney to follow suit.
COVID-19's Lasting Impact
With the advent of COVID-19 in 2020, tech companies ranging from Facebook and Google to Amazon, Microsoft and Twitter were some of the first to implement the WFH model amongst their employees. This unforeseen event soon transformed into a social experiment, as manifold studies were conducted to understand the potency of this model.
A 2020 Stanford University study of 16,000 working professionals revealed that working from home increased business productivity by 13% in comparison to the company's profits during the previous years. Factors such as increased flexibility, fewer distractions and better work-life balance significantly contributed to the aforementioned statistics.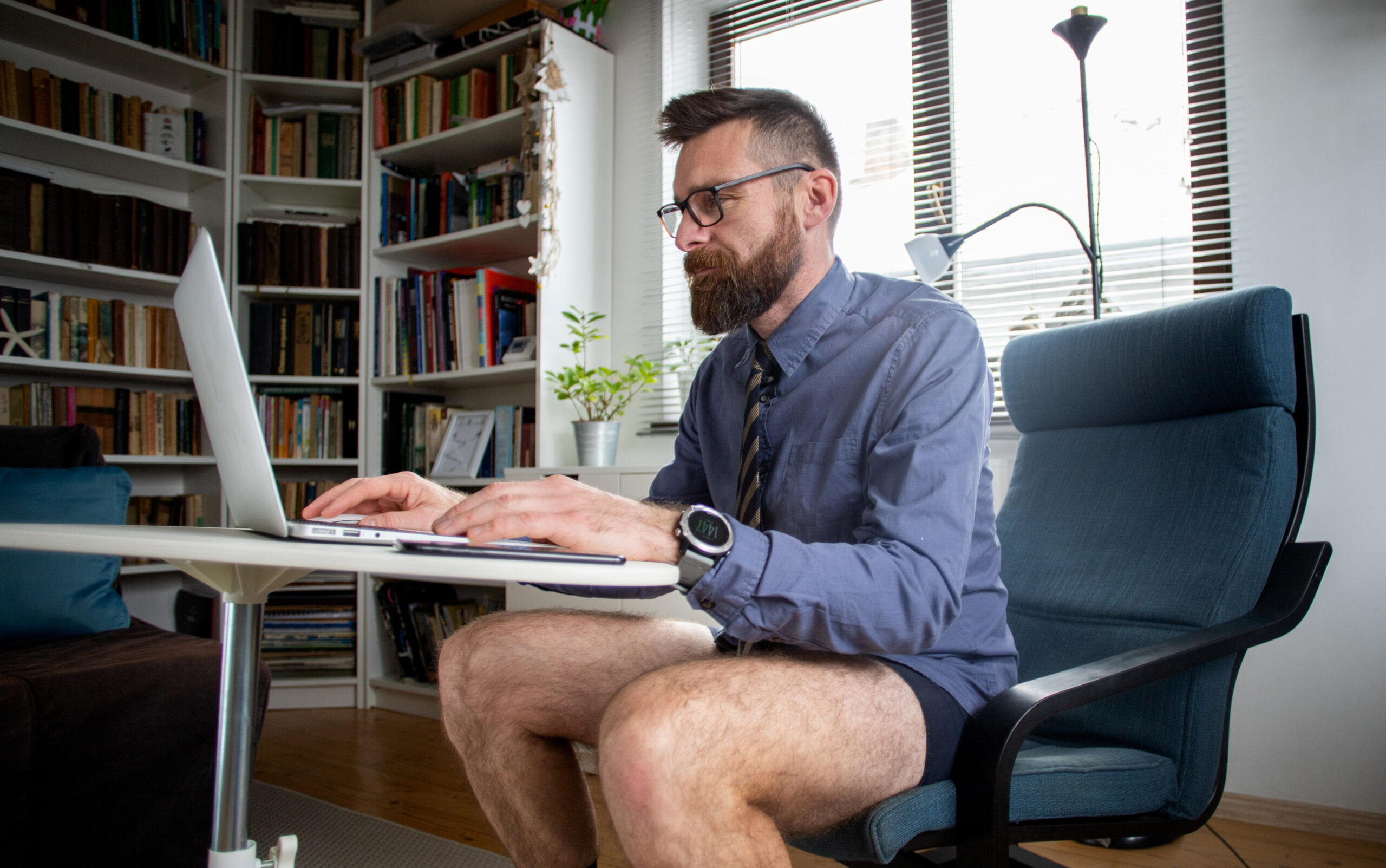 Contradictorily, various employees of tech companies also reported feeling burnt out during the pandemic. A 2021 study by Microsoft discovered that out of the 31,000 respondents, over 40% felt overworked, detachment, exhaustion, coupled with anxiety about the pandemic.
Much like the 2 sides of a coin, the WFH model received both immense love and criticism from working professionals across the world. But if there was anything that became crystal clear, it was that the 9-to-5 grind was no longer the sole option for work.
Coined by Texas A&M University associate professor Anthony Klotz, The Great Resignation of 2021 described the massive wave of resignations due to pandemic-related reasons. From wanting to continue remote working to job dissatisfaction, the pandemic reinforced the belief that life is short, and many workers were simply exhausted from prioritizing work over other aspects of their lives.
It is not to say that people already were not quitting at high rates. Factors such as an ageing population and lower workforce participation rates had already prompted masses to quit before 2020 – the pandemic simply exacerbated it. With the masses on the hunt for new career opportunities – solutions and innovations began arising. Just like they say, necessity is the mother of invention.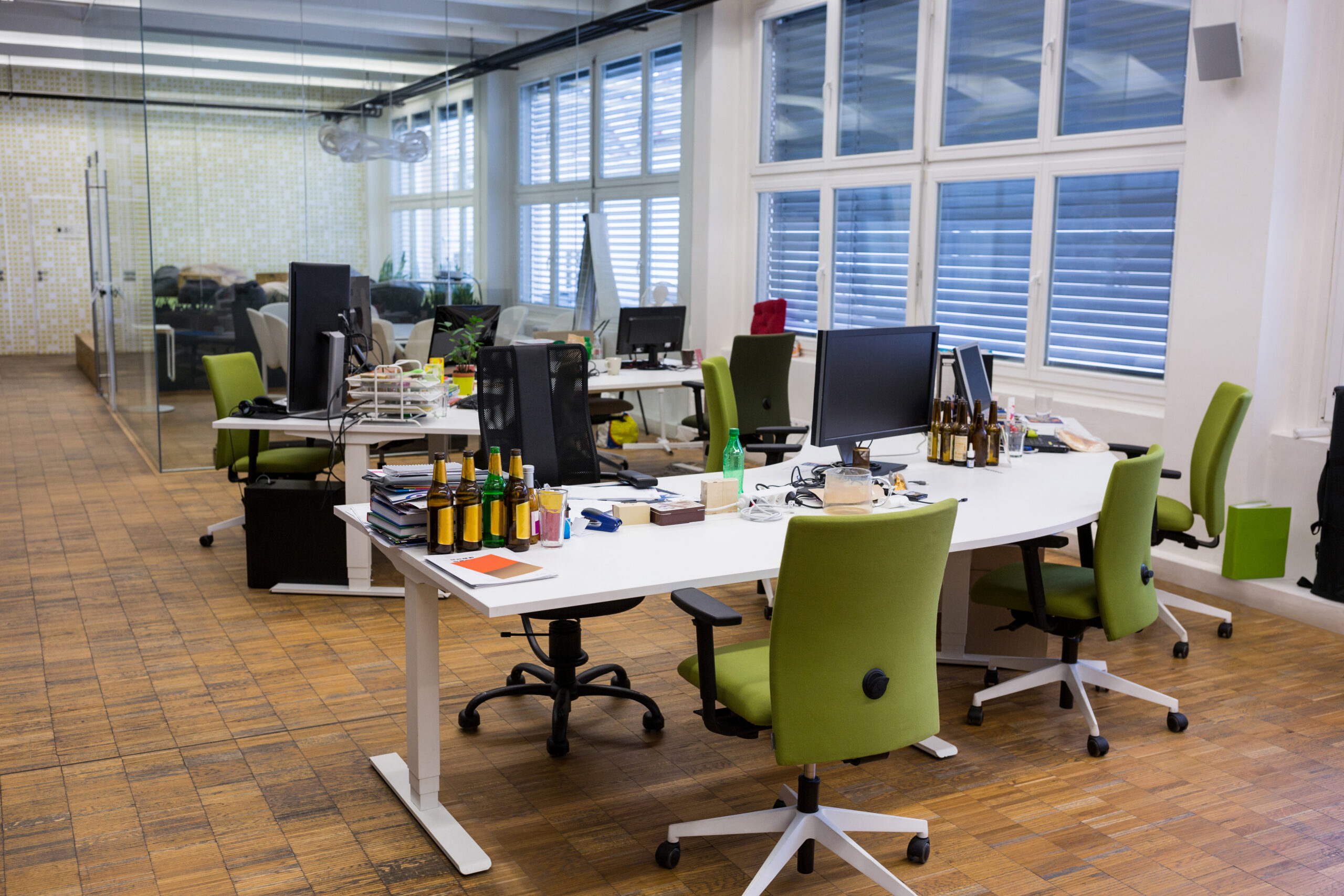 Nowadays, Internet access and a laptop or computer are all the tools one may require to work from anywhere other than the office. The paradigm shift continues to impact employees and employers alike – and while certain companies are yet attempting to return their entire workforce to the office, many are embracing the 'new normal' and implementing beneficial strategies for both parties.
Amongst this 'new-age' employees demographic, a Forbes article has noted that people between ages 24 and 35 are the likeliest to opt for remote working. Within that demographic, a staggering 39% have already begun working remotely full-time, while 25% do so part time.
However, this model has been criticized and in certain cases, outright opposed by certain CEOs and companies. Upon acquiring Twitter, Elon Musk mandated a minimum of 40-hours-per-week in the office – much to the anger of many employees. Goldman Sachs is noted to have carried out a particularly strict crackdown on remote workers in 2023, demanding employees to return to the 9-5 office grind. Companies such as Apple, Amazon – even Zoom, are not to be left behind, as they continue to 'encourage' employees to ditch their home for the cubicle – at least a few days of the work week.

Even so, there is no foreseeable end to the work-from-anywhere phenomenon. And as long as the demand remains, there will be multiple avenues for professionals to choose from.
Digital Nomads: Merriam-Webster defines a digital nomad as "someone who performs their occupation entirely over the Internet while travelling." Distinctively opposing the traditional 9-to-5 model, digital nomads may take work calls while travelling in another state, even country. Yes, many of them have a degree and hard skills. And yes, their hours are more flexible, their work is entirely remote (obviously) and their work view is probably more intriguing than an office floor.
According to a research paper by MBO Partners, the number of digital nomads in the US was approximately 7.3 million in 2019. In 2021, the figure jumped to 15.5 million. In these statistics, IT workers comprised 19% of the digital nomad population – representing the majority. The study also shared that sectors such as creative services and accounting had less representation.
Come 2023, a Forbes report investigated the top industries for digital nomads – which includes:
Computers & IT
Marketing
Accounting & Finance
Project Management
Medical & Health
HR & Recruiting
Customer Service
Witnessing their rising numbers, organizations across sectors have begun providing services to facilitate their journey. From companies promoting fully remote job roles to Airbnb providing digital nomad-friendly spaces and communities, the world is offering a new mode of life (and work) to digital nomads.
Portfolio Careers: Have multiple talents and wish to dabble in multiple projects? You might be building your portfolio career! A work style that combines multiple streams of income, portfolio careers often integrate full or part-time employment, freelancing or consultancy. To professionals, it is the epitome of freedom and self-management; as they decide when to work, how much to work and whom to work with.
Portfolio careers not only allow professionals to pursue their passions but also enjoy flexibility at work and an elevated sense of financial security due to multiple income streams. Undoubtedly, this avenue also hosts hurdles such as a lack of benefits (e.g. health insurance, paid time off), instances of a skewed work-life balance, and a serious test of one's time management.
At the end of the day, one must weigh their options and plan in advance if they decide to pursue this avenue.

E-Commerce and Home Businesses: E-commerce giants and online marketplaces, coupled with accessible technology have paved the path for home-grown businesses to make their mark. This has also made entrepreneurship a more inclusive term and venture – as people can monetize their skills and passions without bearing the costs of a physical store, and with a personalized work environment that caters to their needs.
Shows such as Shark Tank India are a shining example of how parents, siblings, friends and business partners have developed homegrown businesses and achieved both financial and social success despite the many challenges an entrepreneur faces.
A prime example of this is JhaJi's Pickles – a business run by 2 sisters-in-law from a town in Bihar, India. The brand not only sells myriad pickle varieties but also promotes small-scale farmers and traders and donates 2% of its revenues towards girl child education.
While the challenges are numerous, perseverance, dedication along with the Internet have impacted the lives of thousands – from both urban cities and rural regions.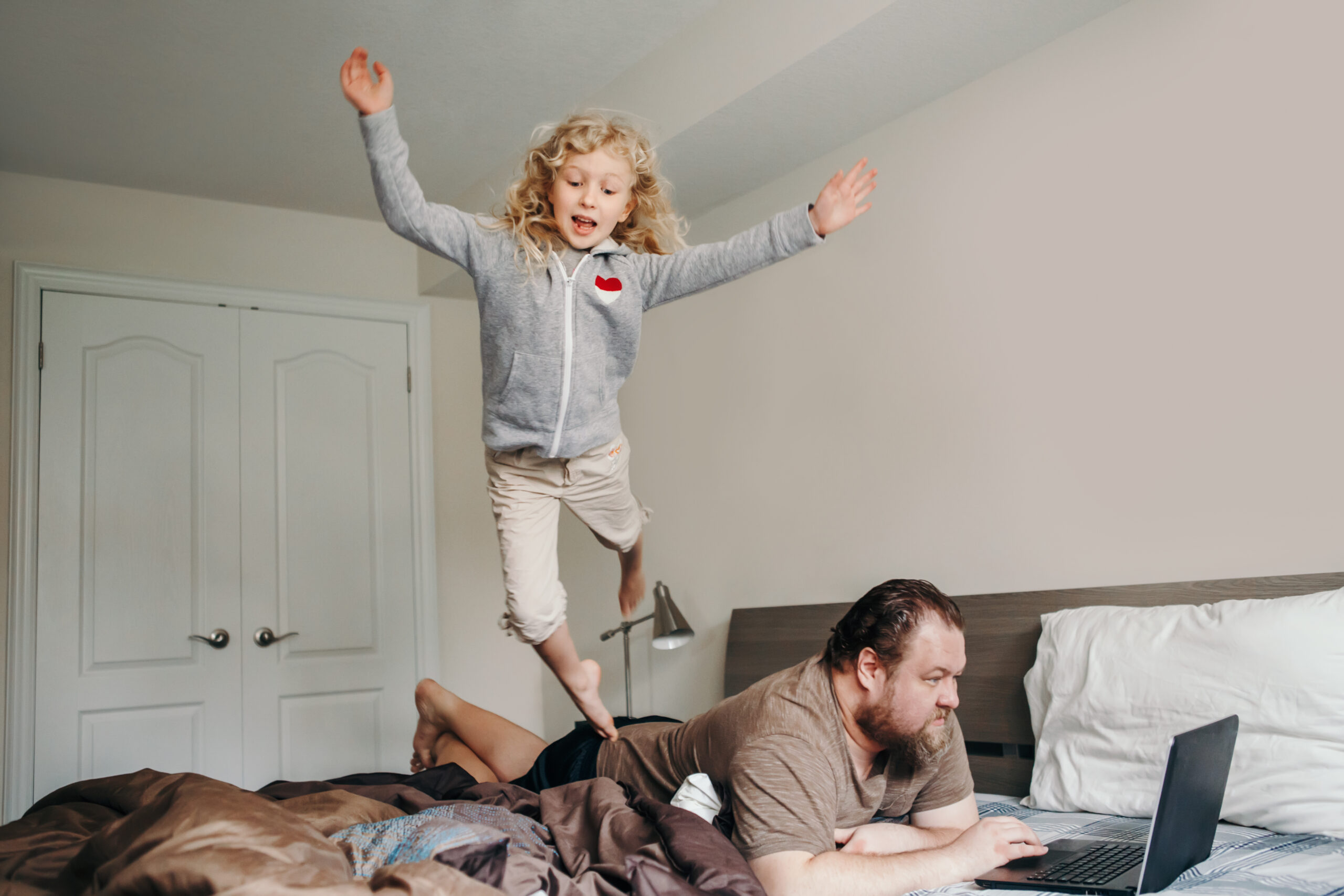 Co-Working Spaces: Taking notice of Generation Flex – demographics wherein individuals seek flexible living and working arrangements – organizations have innovated a rather interesting solution: co-working spaces.
Co-working spaces provide a solution for individuals and organizations to share a collaborative space without the traditional office setting. These spaces foster creativity networking and collaboration amongst independent professionals, startups and small businesses.
Prominent brands such as Regus and WeWork have set up multiple co-working spaces globally – featuring the trappings of modern workplaces (ergonomic chairs, vivid interiors, the beloved coffee machine) and providing opportunities for professionals to work flexibly while fostering a sense of community.
It is important to understand that while these models are gaining global traction, they are yet only accessible to a miniscule population. Unfortunately, people working in daily wage jobs or labor-intensive roles cannot afford the luxury of working from anywhere yet. Adapting these models to one's lifestyle is a form of privilege – and it is extremely important to acknowledge this fact.
As these new dynamics are here to stay, individuals and organizations can collectively strive to strike that balance between work and play. Whether it is taking inspiration from the UK's 4-day workweek pilot or providing mental health resources and benefits to employees – there is much our workforces have achieved, and then some more.