The world underwater holds breathtaking beauty and a dreamy allure for avid backpackers and luxury seekers alike. What better way to experience the magic of the ocean other than through diving and snorkelling? It offers a window to a world teeming with colorful marine life d and seascapes as you swim alongside majestic manta rays or huge (and not-so-dangerous) whale sharks.
From the crystal-clear waters of the Maldives to the vibrant coral reefs of Sri Lanka, there is no shortage of incredible dive and snorkel spots out there. Here are some locations within spitting distance of the UAE and are favourites with nature-worshippers everywhere.
Underwater basics: Diving and snorkelling offers you the most exciting and immersive way to explore the incredible underwater world. It enables you to be witness to beautiful coral reefs and be at one with Neptune himself. Scuba diving requires more equipment and training than snorkeling but allows you to go deeper and experience a wider range of marine life. It particularly requires certification and training to ensure safety and proper technique. Snorkeling, on the other hand, is simpler and more accessible, making it a great activity for beginners or those who prefer to stay closer to the surface.
Whether you choose to dive or snorkel, the experience of being surrounded by the vibrant colors and diverse marine life of the ocean is truly unforgettable. Both activities provide an opportunity to witness a world vastly different from our everyday lives, and it's no wonder they are gaining popularity.
Under(water)wear: Before you embark on your underwater adventure, ensuring you have the right equipment is important. A good quality mask, snorkel, and pair of fins are essential for snorkeling. It is ideal to choose a mask that fits well and doesn't leak and comfortable fins that allow you to move through the water easily.
The equipment mandates for scuba diving are a bit more complex. You will need a wetsuit, a regulator, a BCD (buoyancy control device), a tank of compressed air, and fins. It is important to choose high-quality equipment that fits well and is in good condition. If you are a beginner, renting equipment from a reputable dive center is recommended until you decide to invest in your own gear.
Safety First: While diving and snorkeling can be enriching experiences, they come with inherent risks. It's important to take safety seriously and follow best practices to minimize the risk of injury or accidents (we are talking about the ocean, after all).
First and foremost, always dive or snorkel with a buddy, as having a partner can help in the event of an emergency. Always check your gear thoroughly before diving and ensure you clearly understand how to use it properly.
When diving, always follow the "buddy system" and communicate regularly with your partner. It's also important to stick to established dive plans and never extend beyond your training or comfort level.
For snorkeling, it's important to stay within your limits and never venture too far from shore or into deep water without proper training and equipment. Always be aware of your surroundings and keep an eye out for potential hazards.
Now, let's get ahead and explore the bucket list:
THE MALDIVES — A paradise for divers
The Maldives is one of the most popular dive destinations in the world, and for a good reason. Located in the Indian Ocean, this island nation is home to some of the most spectacular coral reefs and marine life on the planet. From colorful schools of fish to majestic manta rays and whale sharks, the Maldives offer incredible diving and snorkeling experiences. One of the most popular dive sites in the Maldives is Maaya Thila, a stunning coral reef that's home to an array of colourful fish and other marine species. Other popular sites include Kuredu Express, which offers the chance to see large schools of fish and even manta rays, and Broken Rock, which features an incredible underwater canyon system.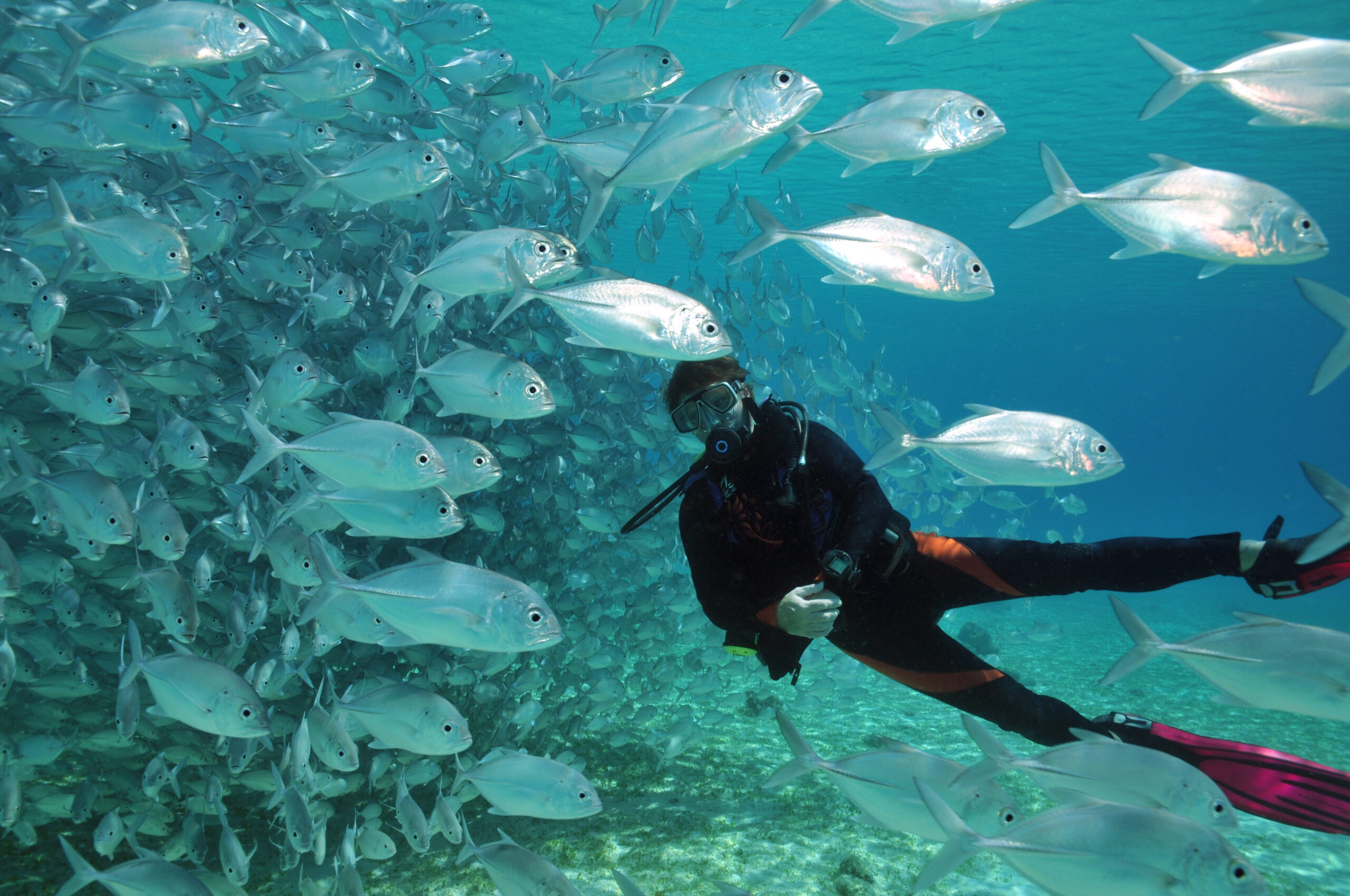 OMAN — Warm waters of the Middle East
Oman is a hidden gem when it comes to diving and snorkelling. This Middle Eastern country has a long coastline that is home to some of the most beautiful dive sites in the region. The waters of Oman are warm and crystal clear, with visibility up to 30 meters. One of the top spots in Oman is the Daymaniyat Islands, which offer some of the most beautiful coral reefs in the world and a variety of marine life, including sea turtles and whale sharks. Other popular sites include the Al Munassir Wreck, which features an impressive shipwreck that's become a haven for marine life, and Bandar Al-Khayran, which offers the chance to see dolphins and other marine mammals up close.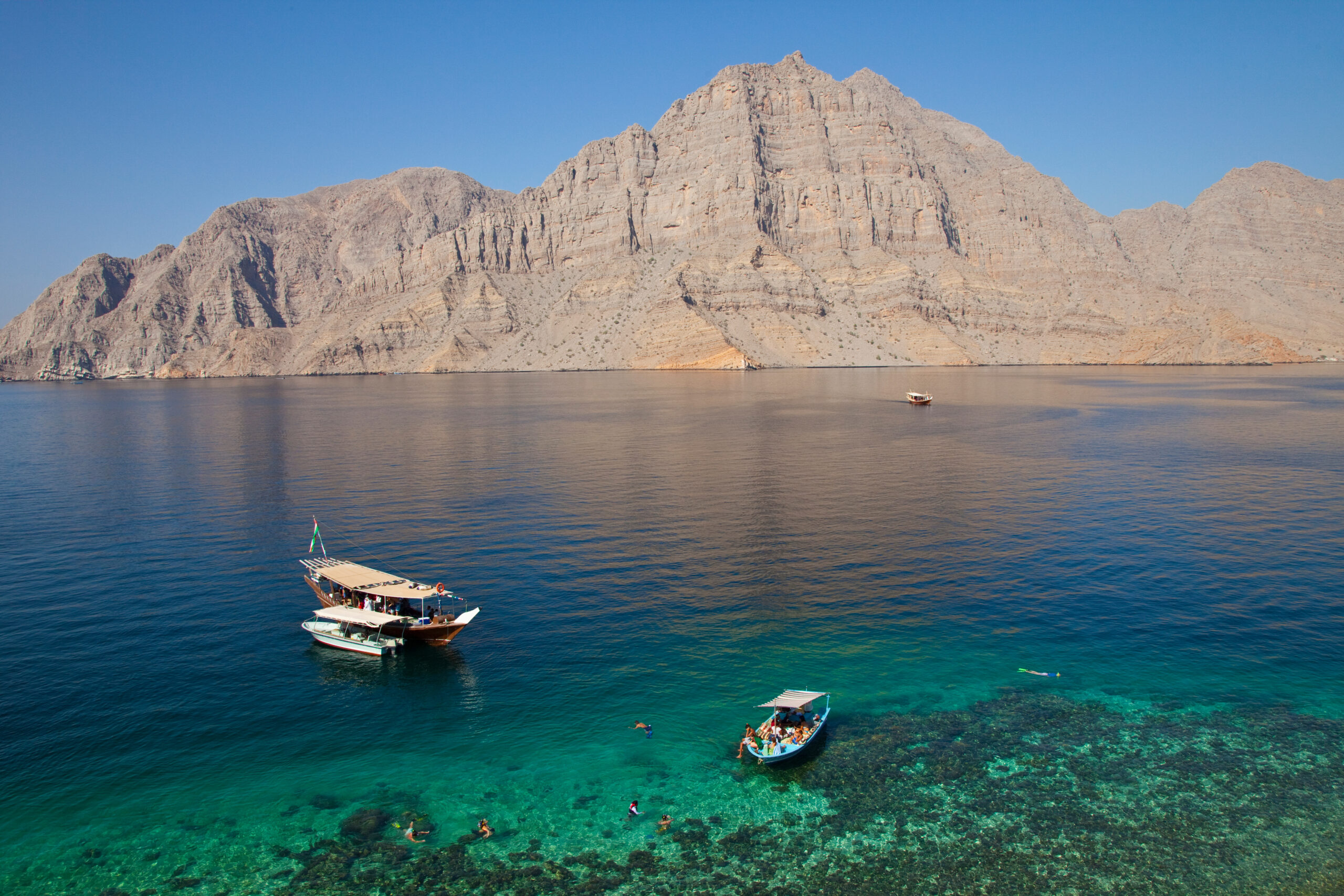 SRI LANKA — A jewel in the ocean
Sri Lanka is a tropical paradise that offers some incredible diving and snorkelling opportunities. This island nation in the Indian Ocean has a long coastline that is home to some of the most diverse marine life in the region. From spectacular coral reefs to shipwrecks and underwater caves, Sri Lanka has something for every diver and snorkeller. One of the most popular dive sites in Sri Lanka is the HMS Hermes shipwreck, which sank during World War II and has since become a popular destination for divers. Other popular sites include Pigeon Island, which features stunning reefs and an abundance of marine life, Bar Reef, which is home to an impressive array of fish species, and the Hikkaduwa Beach, which is known for its beautiful underwater landscapes and a variety of marine life.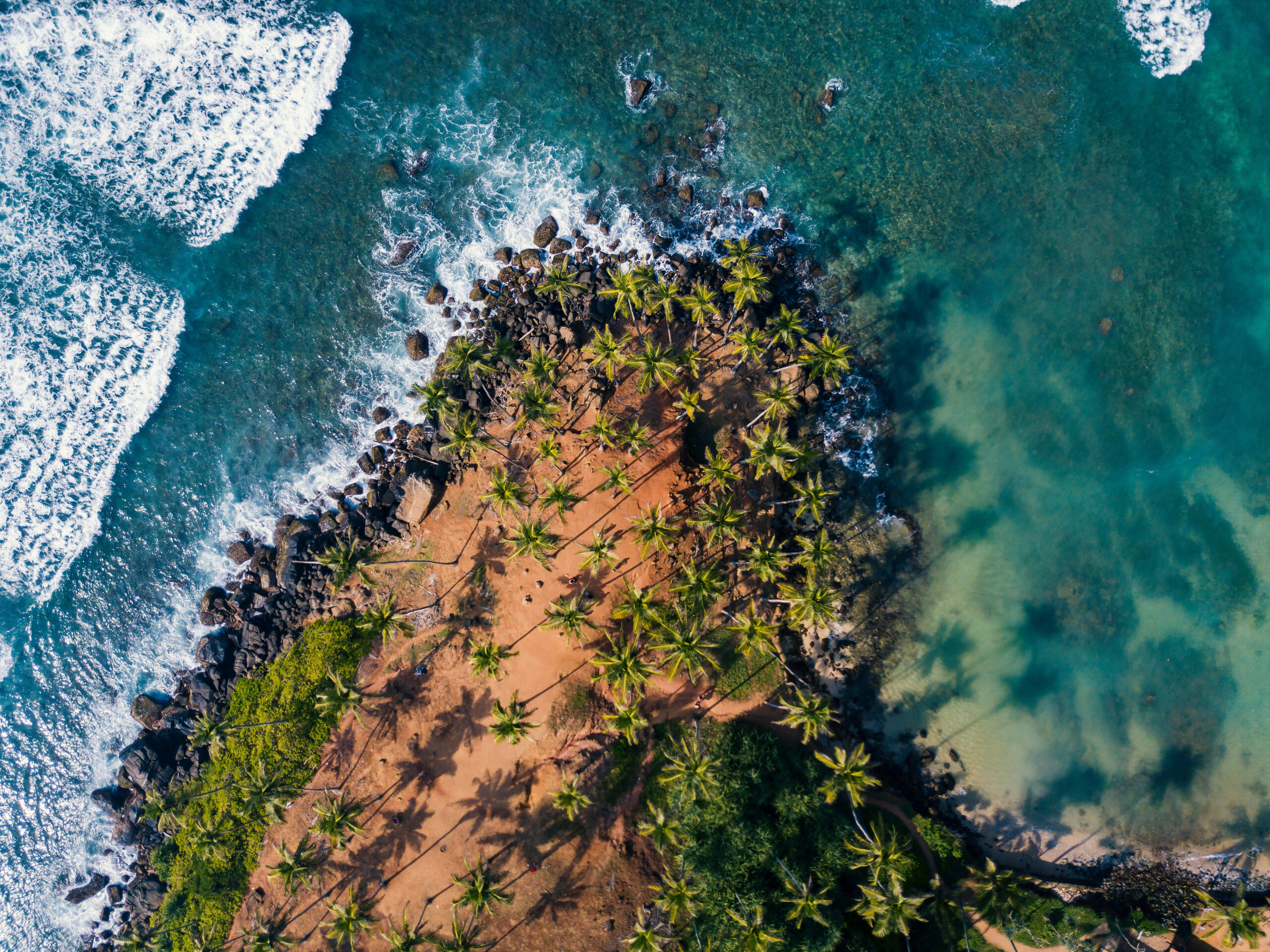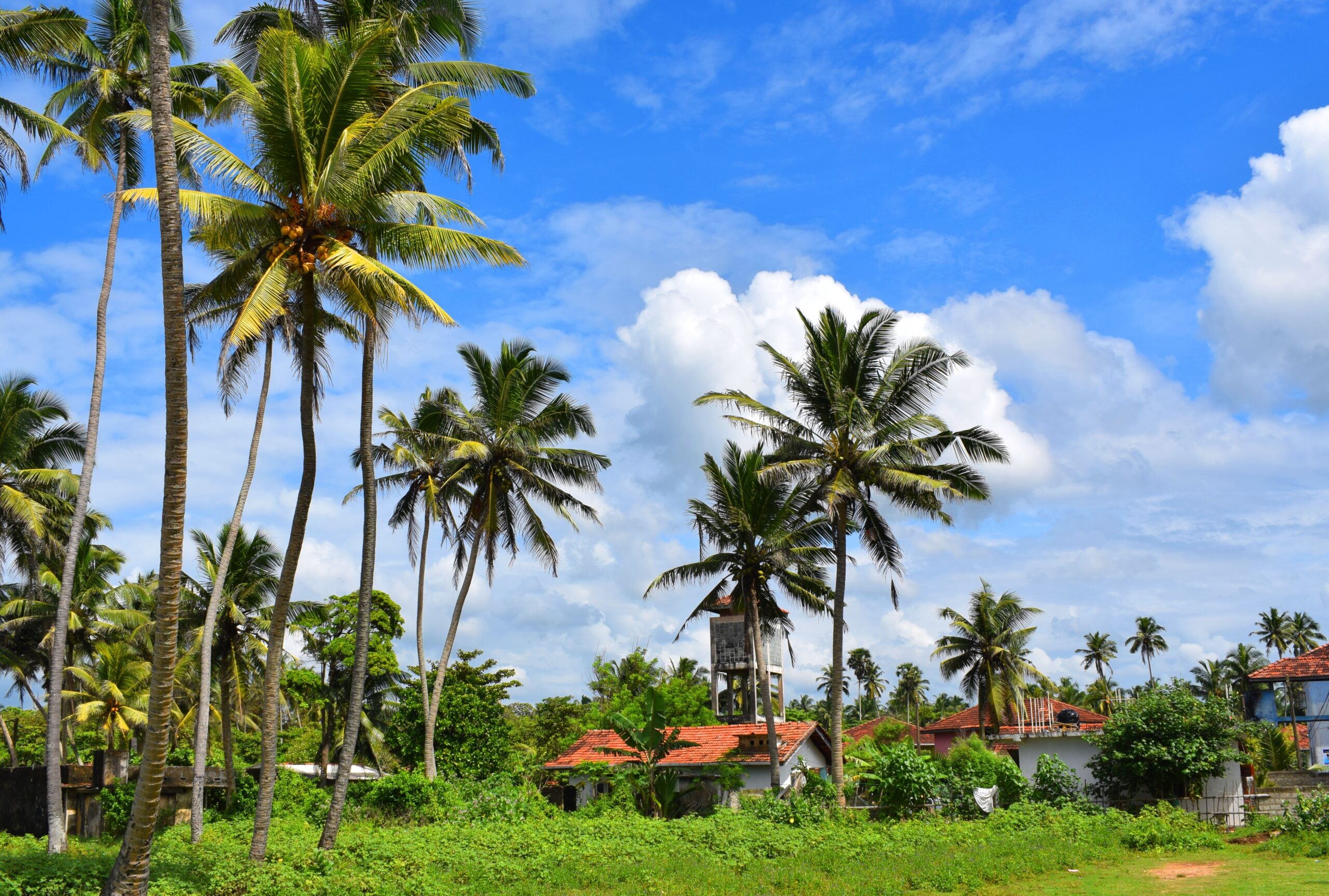 ANDAMAN & NICOBAR — The natives call it Paradise
The Andaman & Nicobar Islands are a group of islands located in the Bay of Bengal, known for their pristine beaches and unique marine life. It also offers a fantastic opportunity for diving and snorkeling enthusiasts, with an abundance of marine life and crystal-clear waters. Havelock Island, which is home to some of the most beautiful coral reefs in the world and a variety of marine life (including sharks and rays), is highly recommended for this activity.

THE RED SEA — Exploring Egypt's underwater world
With crystal clear waters and a variety of marine life to explore, The Red Sea tops the list as one of the top destinations for diving and snorkeling in the world, Egypt is one of the best places to experience the wonders of the Red Sea, with a variety of dive sites and underwater landscapes to explore. One of the top spots in Egypt is Sharm El Sheikh, which offers opportunities to see everything from colourful coral reefs to towering underwater cliffs. Another popular destination is Dahab, which is home to the famous Blue Hole and a variety of marine life, including sea turtles and barracudas. Other top spots in the Red Sea include Hurghada, Marsa Alam, and El Gouna, each offering unique underwater experiences

JORDAN — The Red Sea again
While it may not be the first destination that comes to mind for diving and snorkeling, Jordan is home to some incredible underwater treasures. Located on the Red Sea, it's a great place to explore colorful coral reefs and an abundance of marine life. One of the most popular dive sites in Jordan is the Japanese Garden, which features stunning coral formations and an array of fish species. Other popular sites include the Cedar Pride shipwreck and the Aqaba Marine Park.
The world under the ocean holds life, secrets, and complexities of its own. This summer, get away from it all by going under the waves and talking a little sabbatical in the ocean. No matter where you choose to go, you'll find the experience of diving into another realm will be so breathtaking and addictive you will want to do it again and again. With all these amazing spots just a hop, skip and jump away from the UAE, there's nothing stopping you from booking the perfect getaway by getting under water.