Travel is the only thing that you buy that makes you richer. The sheer experience of it all touches the voyager in ways that can be hard to generalize as each one takes away joys and learning that has an intimate meaning for the exploring soul. And if the trip is an all-expenses-paid one, it is like hitting the gold jar at the end of the rainbow. 
What started as a quest to discover her true calling – travel; Misbaah Mansuri, our protagonist for this travel tale, soon discovered that her journeys brought her closer to life, something that she had never imagined as an outcome of her explorations. All she desired was to quit her full-time job covering news stories for leading Indian publications like Hindustan Times and DNA to find happiness that she could not find in her reporting job. 
Misbaah started her career as a journalist and was soon breaking big front-page stories, but the joy was still eluding her. The news reporting stint was followed by a features-writing job with a Beauty Magazine, that is where she got acquainted with the concept of a 'FAM trip' which opened the doors of her mind to it. "I promised myself to go on one such trip someday," expresses Misbaah. However, seven months into the desk job, she recollects hitting the glass ceiling. "I was only 21, and I was already marking out dates on the calendar merely waiting for payday. This certainly could not be my motivation," she recalls.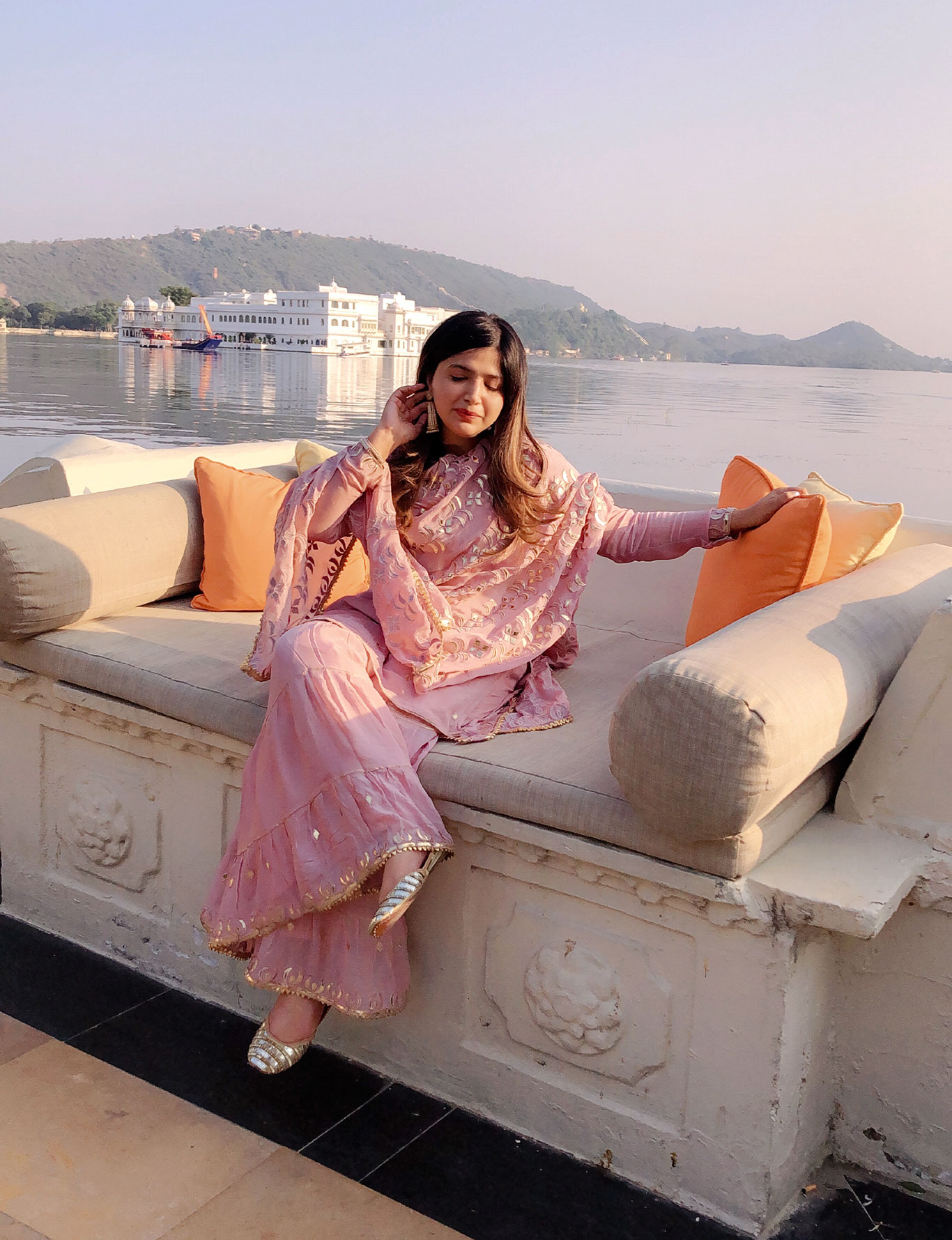 Misbaah's thoughts back then were that "life is a fun trip and traveling is living it twice". The following month, she quit her job and spent time reading and pitching to Editors as touring full-time beckoned her as the only salvation she had. "A sense of panic arose after the quitting, but the fear was short-lived as I assured myself that this could be a journey of a lifetime and that I'll recreate myself through this." Moreover, unlike other situations wherein the families aren't very supportive, her mother encouraged the girl to take the plunge and go with what she wanted to do, no matter the trials and tribulations that she might have to go through. "That was just the backing I needed to keep my spirits up," she recollects.
After some days of trials and errors, her pitch on a Hollywood-themed resort in Goa got picked up and since then there has been no looking back for Misbaah. Clearly elated, she goes on to reveal that what stood out starkly once she started embarking on those journeys were the joys of travel that imbibed in her the desire to experience life to the fullest, to be a free soul, and most importantly, the biggest learning: to be fearless, yet cautious. "The euphoric independence I felt with my new life was truly refreshing and intoxicating. It's an amazing feeling to let go and find true freedom with the act of exploring," she says.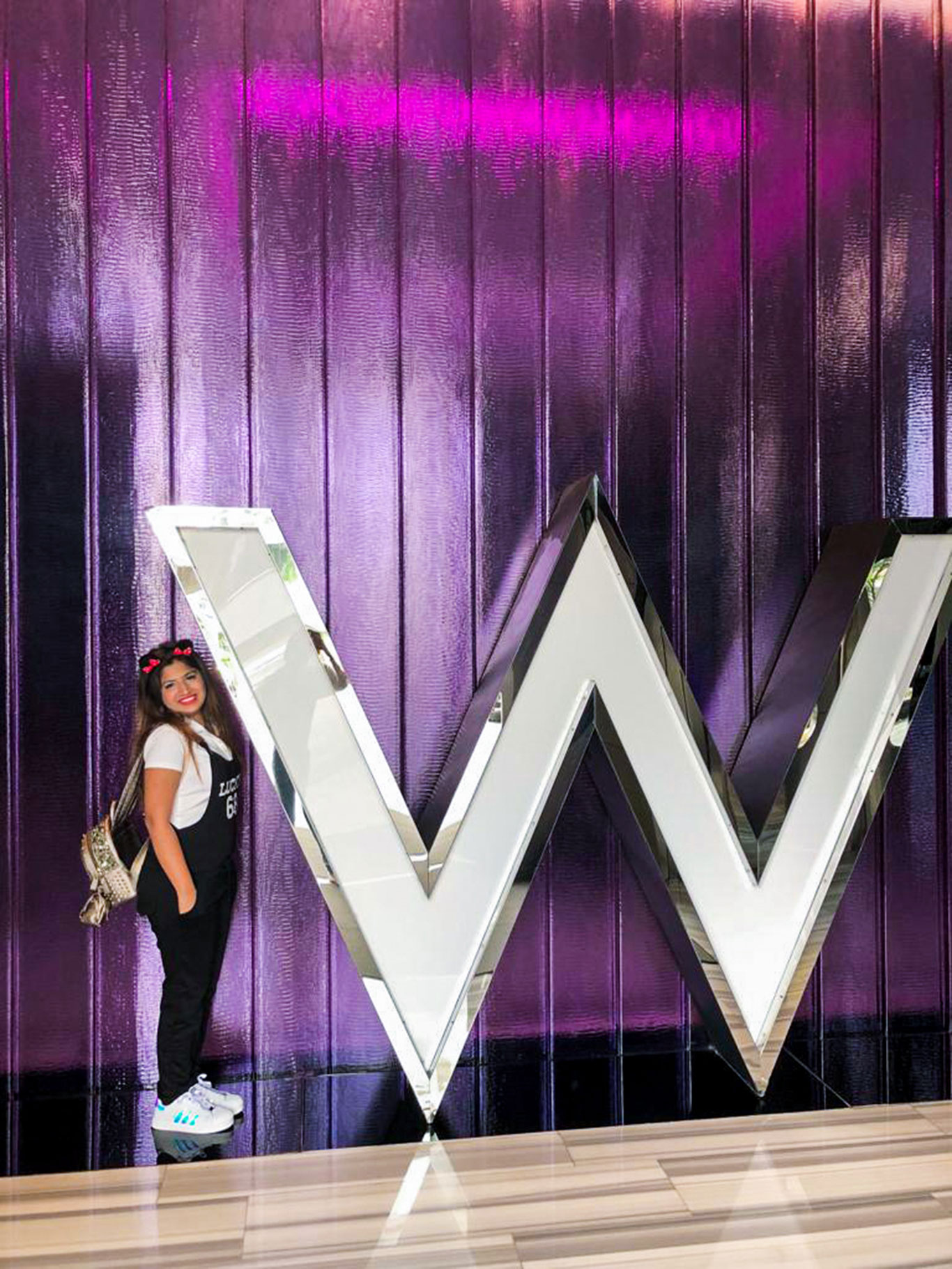 The Door To Dreams And Destinations
What's interesting is the way her travels offered her lessons in resilience during the Covid-led lockdown. "Life's uncertainty felt more vivid than ever during this pandemic. It left me feeling lost in my own home. What a feeling!" she shudders. The thought that consumed her was how would she survive this disorientation and dislocation? "I was not sure whether I'm going to get through these days by pulling out my board games or trying my hands on different variations of Dalgona Coffee, although I was doing a lot of it," she quips. 
What has sustained her during these challenging times, Misbaah reveals, is noticing the small parts of her life that she loves, and those were from her travels around the world. "My travel experiences held a mirror to my fears and taught me that in most cases the only thing that you have to fear is fear itself," she said nodding her head with a sense of wise awareness.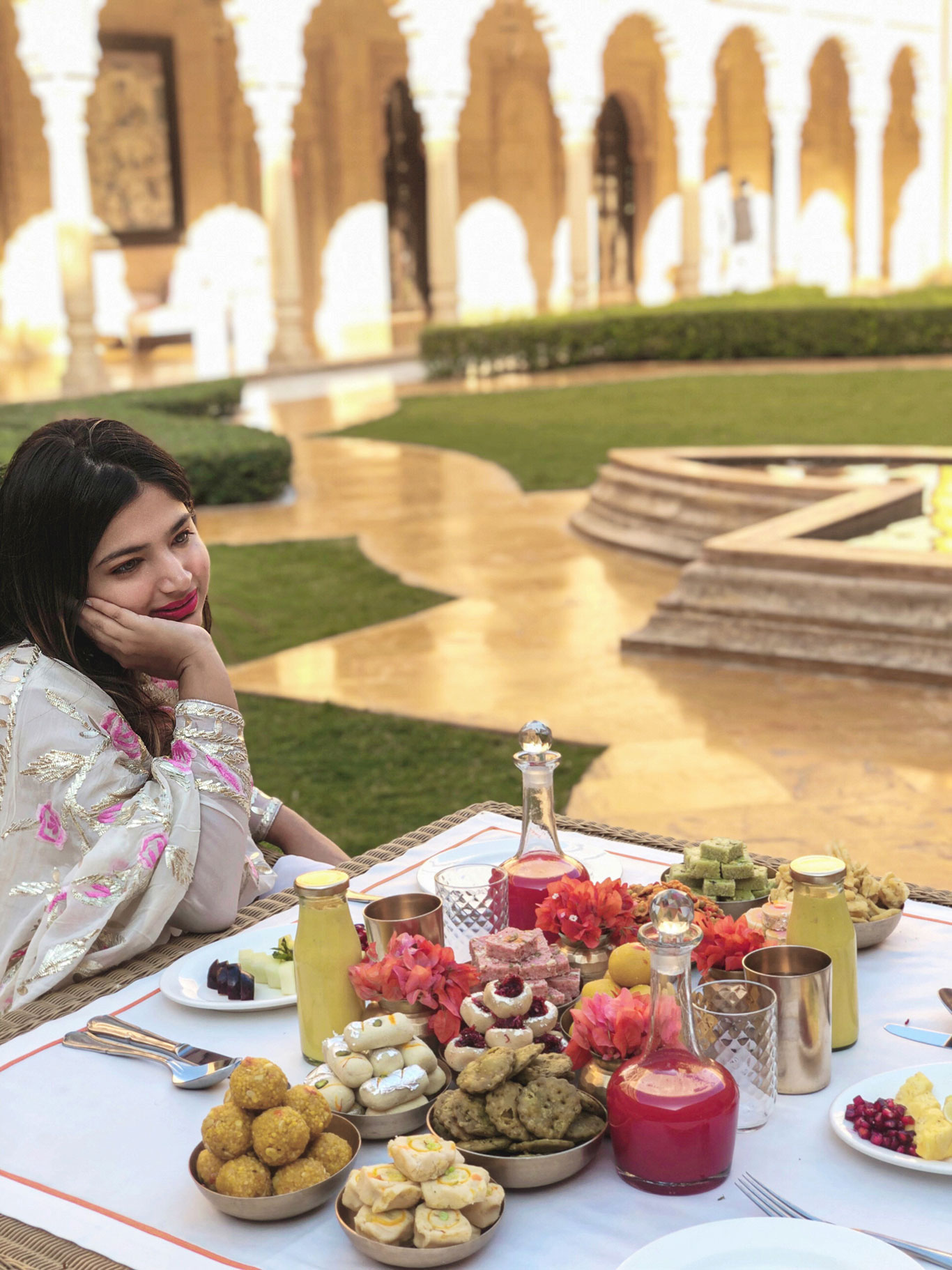 The travel writer acknowledges that scary things have happened in the past, but that doesn't dissuade her from exploring. She narrated one such experience when she was staying at a treehouse at a newly launched property in Goa when in the middle of the night, she could hear treehouses nearby torn apart and ripped to shreds by a cyclone that had hit the region. "All I could see for miles were smashed up tents and could see the sky shudder and light up ferociously, and the trees swaying uncontrollably. This was heightened by the incessant thunders and the sound of glass windows breaking in close vicinity. I was obviously terrified but luckily, it didn't turn out to be a major disaster. The efficient army of staff at the resort managed to help us get out, and the next hotel that I had booked a stay at- the Taj Exotica did their bit by helping me with an earlier check-in," says Misbaah feeling gratitude for having escaped the ordeal safe and unharmed. 
Another incident she tells us about is the serious malfunction while on a plane to Phuket. "There again, with the help of others, I made it through. And what this taught me was: when we fixate on the scary things out there, it takes the spotlight off the people bettering the world. From daredevil tuk-tuk drivers to pickpockets in crowded squares, I've seen it all. And I learned that much like the Covid crisis, when you learn to take reasonable precautions, things usually turn out okay. I trusted, and more often than not, I made it," Misbaah smiles at her insights. "Spending so much time at various airports and public places, I, in fact, started the sanitization and distancing precautions almost three years back. Now they're old hacks," she wisecracks.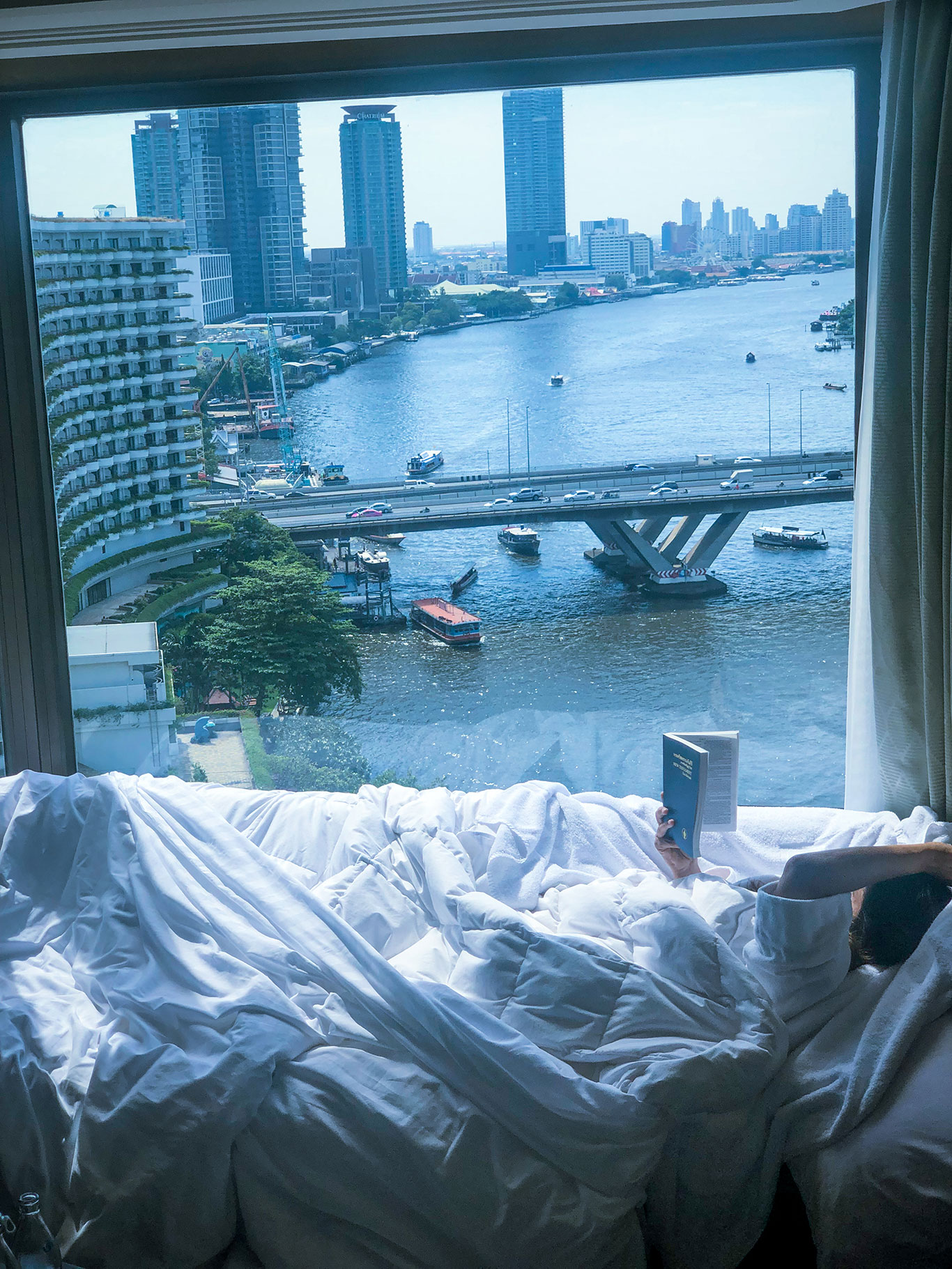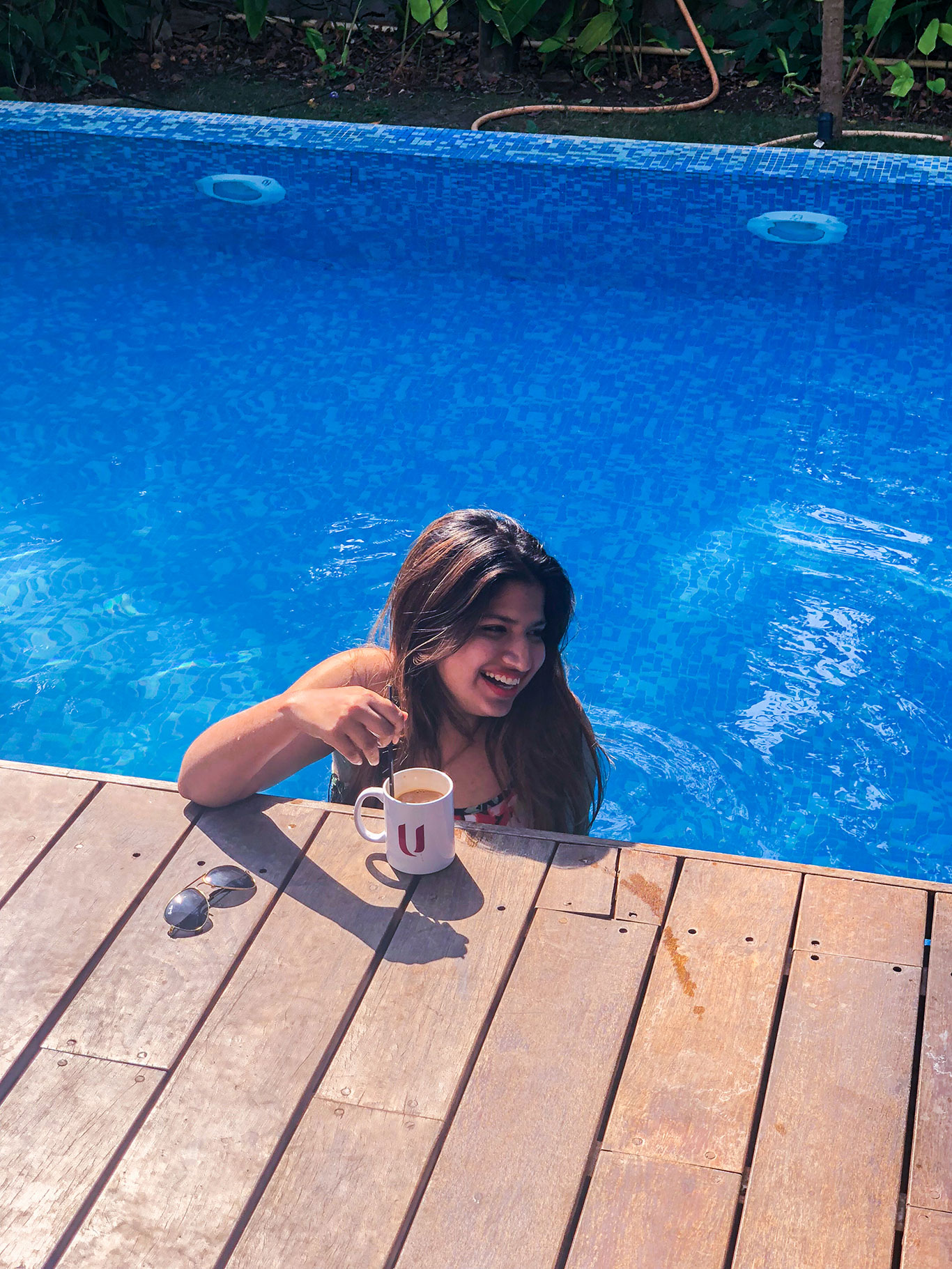 The wanderlust addict observes that her solo travels have been one of the best teachers and gave her a lot of strength to survive through the cloud of uncertainty that the recent scenario brought in. "I have guzzled that traveling by myself can be daunting but empowering: something that helps me sail through the self-isolation phase. I took self-propelled journeys with my travels and came out with this: glowing inside out. From a moving cabana massage in the rain at Koh Samui to an incredible Tibetan healing session at Ananda in the Himalayas, I've had some of the best travel experiences all by myself," she beams. She states that they have changed her into a person who feels a sense of freedom, being in charge of her own pace, detours, and destinations.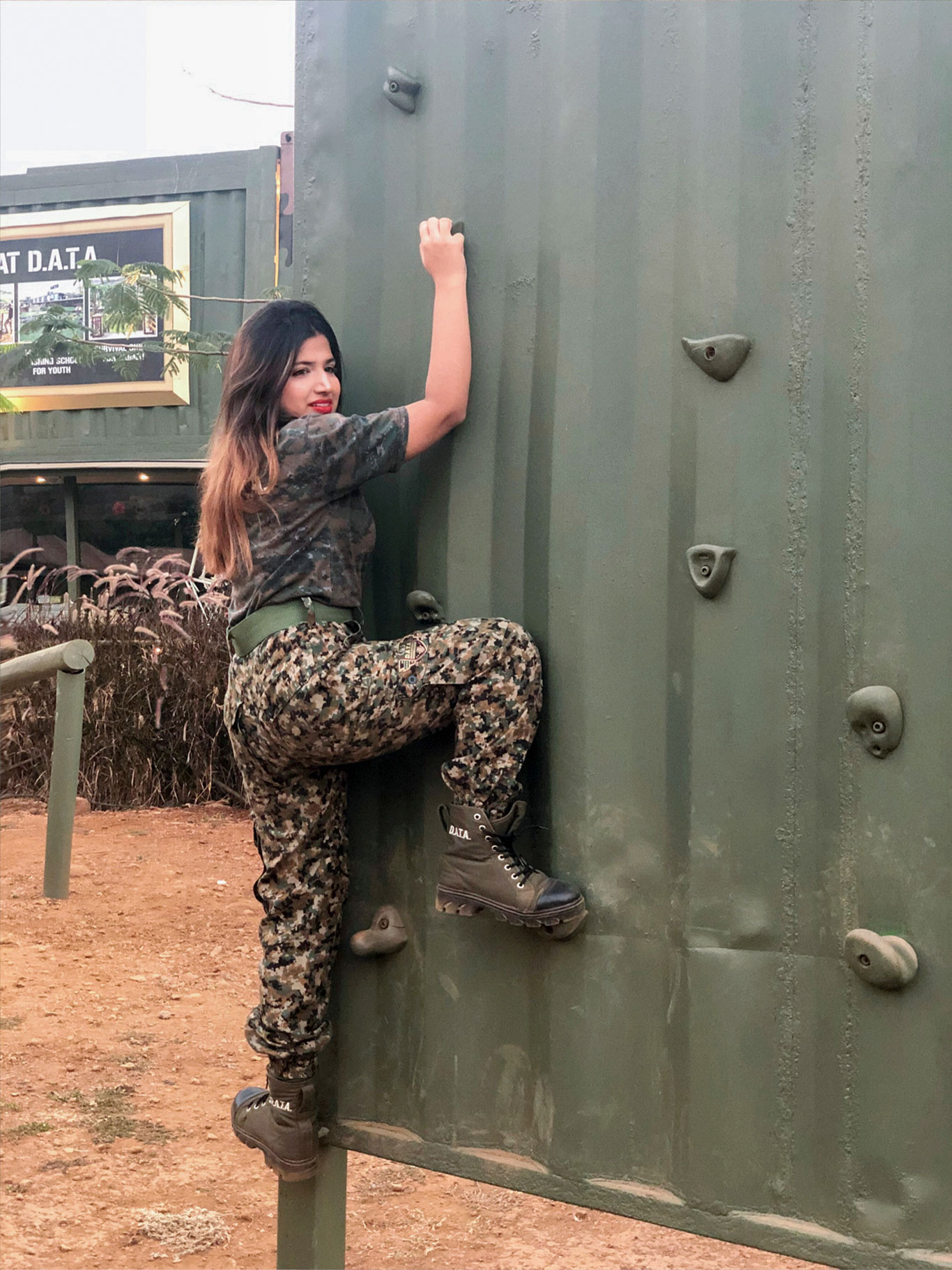 According to her, travel makes one take note of the joy in small things: seeing small rivers gush down milky white stone steps or biblical monsoon rains washing away the landscape. "If at all, the inside of me feels undefined and anxious, I pause at the outside world for a moment and remember how much I love the fog and the snow. It makes me think of my first experience with snow in Gstaad when I was smiling, radiating happiness. It taught me that there's value in the small pleasures. Without the bitter cold, there wouldn't be an opportunity to appreciate the warmth on your skin," she shares with that distant look in her eyes as though standing in the snow again.
Furthermore, Misbaah loves how travel gives her access to lesser-known details and appreciates these. "Travelling removes me from the known and forces me to be more attentive. When home, I'm the one who snoozes and loses, but on my trips, I am the same person who wakes up at 4 am to see how the sky changes its colors. I love how it has opened my eyes to small, ordinary things of life- things that are undervalued but have great significance," she says unmistakably bewitched.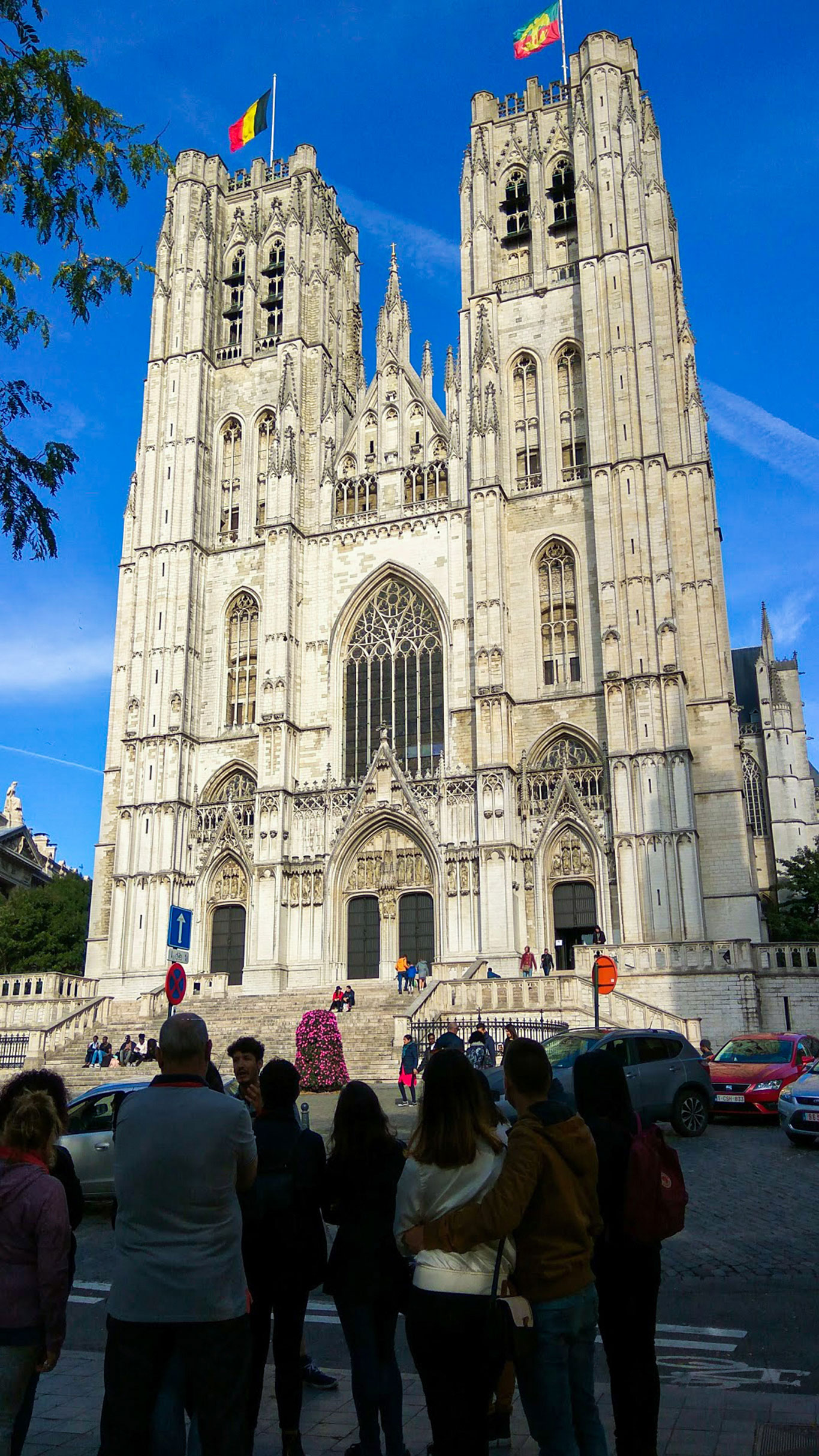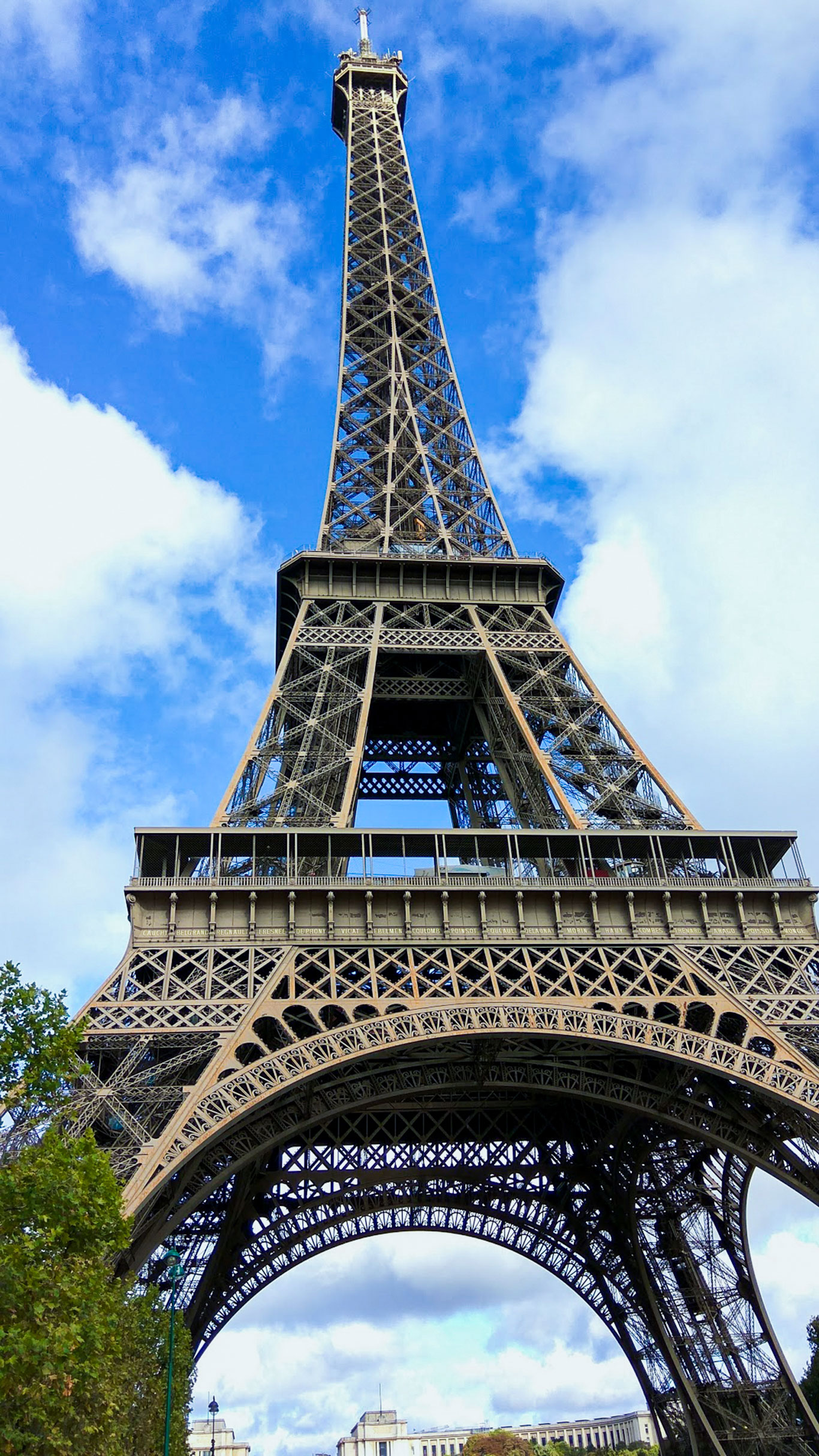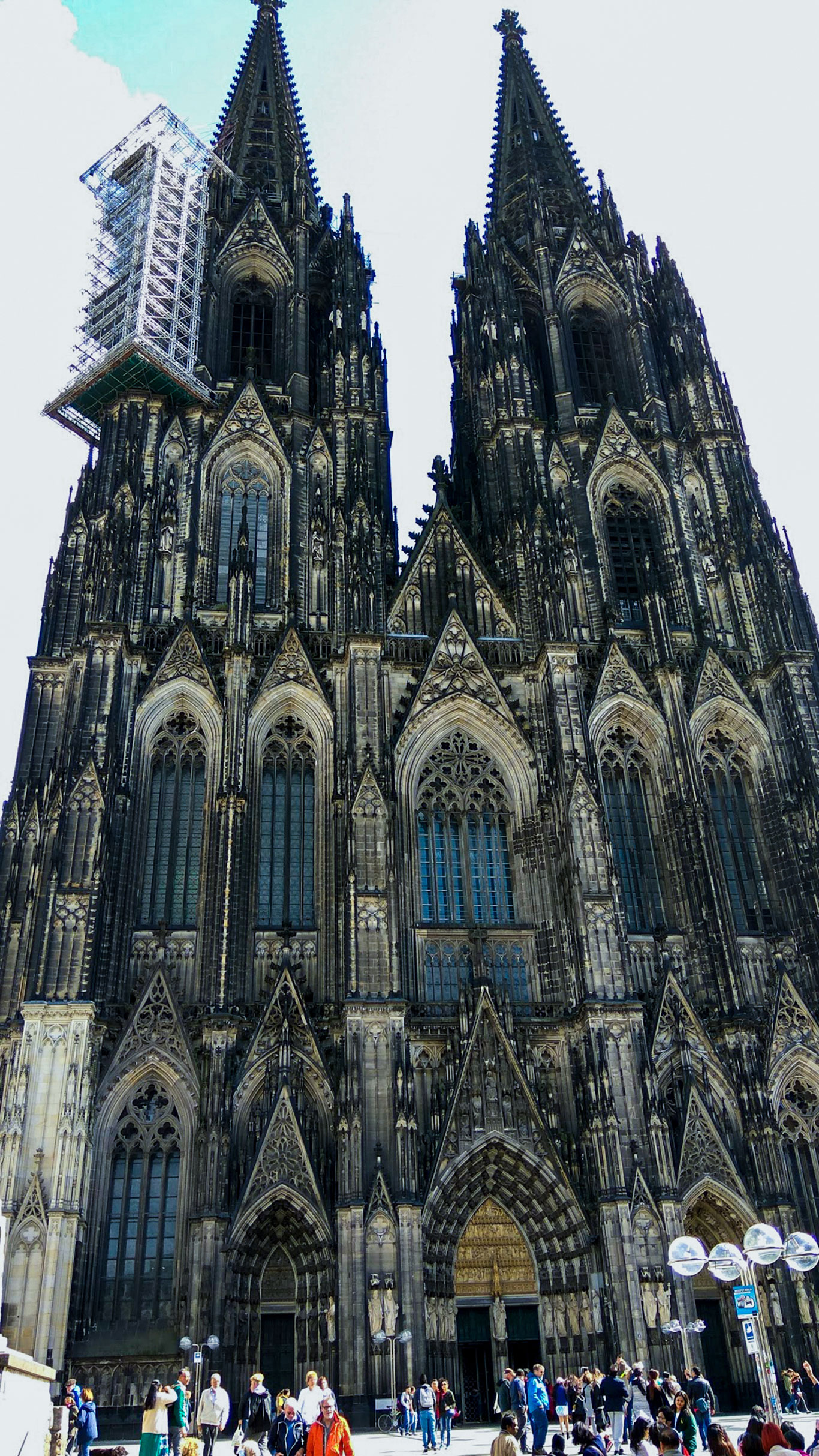 Slow and Meaningful Holidays
Misbaah recollects how she would previously travel with must-dos lists and went at a feverish pace to cram in as much as possible in the start but later learned to appreciate the art of slow traveling. "The over planning and over-cramming made for constant stimulation and highs, but I often ended up feeling like it was more work than pleasure. So now I ensure that I only stick to one or two things per day and spend the rest of the day meandering about, returning to restaurants, and at times also enjoying a nice nap. And this brings me to other things I've learned – never feel guilty about spending a whole day lolling about in bed in the hotel and doing something that you enjoy ensuring that you are living in the moment."
Interestingly, she also advises taking fewer photos. "I know this may seem counterintuitive to some but it's one of the best pieces of advice I can give to anyone. We see it all the time; individuals with their Canons and Nikons snapping away furiously. I found that it's more important to take it all in, be in the moment, and not worry about taking the perfect picture." She reasons that when you show the picture to someone else, they might not always understand its significance as they weren't there physically. While it's great to capture a few moments, the camera is best put down, which she urges all holiday goers. One must come back with stories to tell, not stuff to show, is her premise.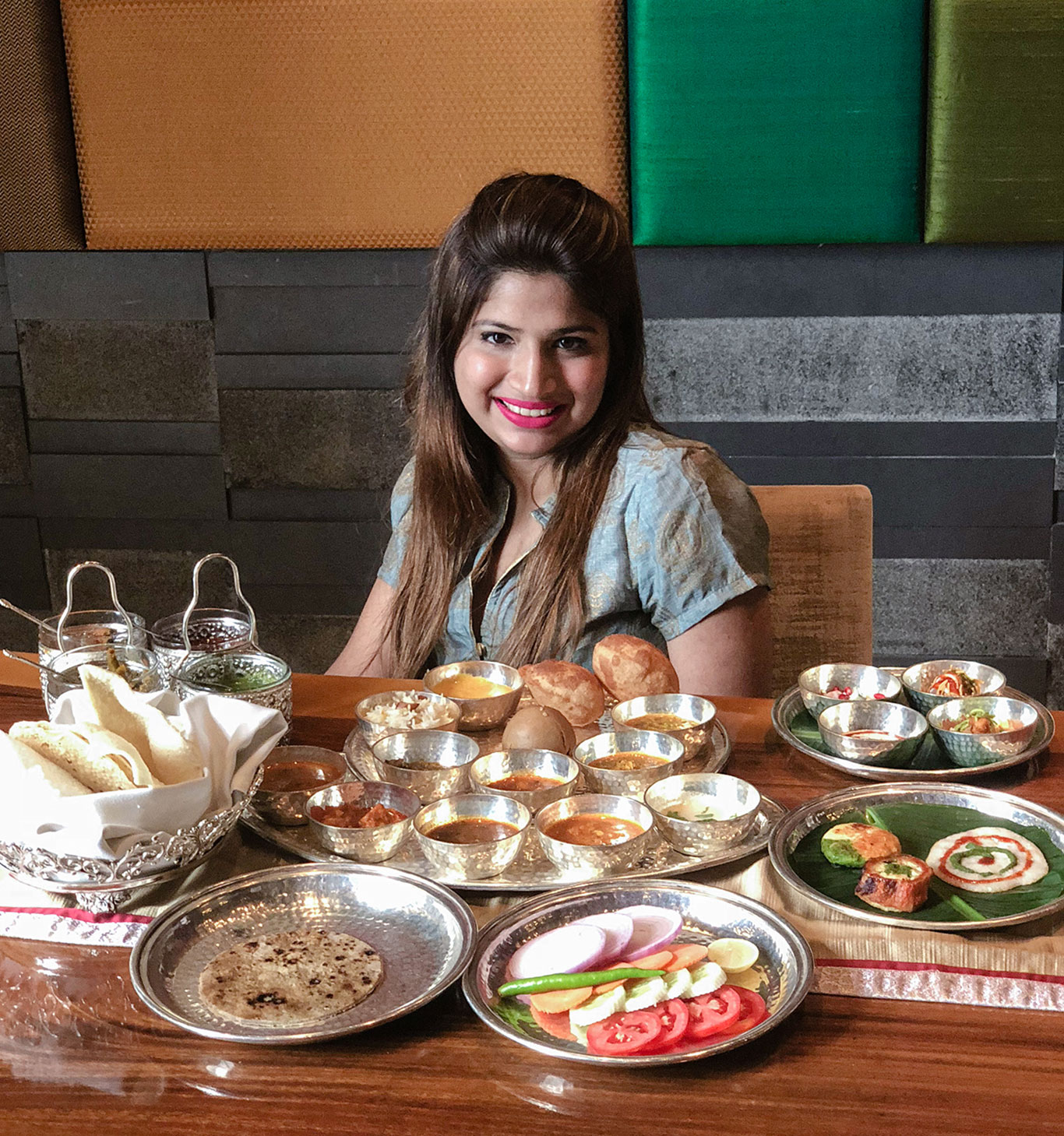 Furthermore, the travel die-hard notes that one of the most incredible things about travel is that it teaches you to be patient and adaptive to situations around you. "Travel shows you that borders aren't real; they only exist in people's minds. It has taught me to accept and appreciate the differences that make up this world. Through these travels, I feel reborn and have been able to shed all the insecurities and worries I had about people and judgments," Misbaah reflects. 
"It's amazing how every little etch left on my soul by my travel experiences makes me breathe, believe and look forward to creating more memories. The kind of ones that give me a sense of being lost in a delirious soup of cosmic consciousness and give me comfort even during such turbulent times," she expresses. When she started, there was no knowing where she was going. Travel has evidently given her a clear direction and purpose, as she quietly reflects, "I had to travel far and wide to meet myself."
Misbaah shares that she cannot wait for her next trip post the Covid-led hiatus. "I did have a trip to Goa and Jaisalmer recently, but since I'm a winter baby, I'm looking forward to a trip to Finland in March. But this time, I swear I will live every moment (even more) and admire the snow flakes, the sun and sea, a bit longer than I ever did before," the avid wanderer resolves.