Interview by Shagufta Patel
Compiled by Misbaah Mansuri
Only a few minutes into our rendezvous with the billionaire businessman, we get a glimpse of his dynamic disposition and high-achieving demeanor. Adel admits to being a man driven by details. The billion-dollar company that started out as a small office in Deira has today, under the able leadership of the Sajans' expanded into regions of Oman, Qatar, Saudi Arabia, and Bahrain.
Having worked extensively alongside his father – the Chairman and founder of Danube Group, Adel is well aware of the fact that when you are Rizwan Sajan's son, you have big shoes to fill in. The significant impact he's had over 'Danube Home' ever since he took charge of the vertical eight years ago could be credited to his flair for omnichannel retail, scaling, and partnership strategies. "You need to have that reach-for-the-stars kind of attitude," remarks Adel, also mindful that the penchant for all things prodigious needs to be backed by a prudent plan.
Operating a small building materials trading firm in the UAE shortly after the Kuwait Gulf War, the founding team certainly knew a thing or two about contingency plans. "My father, along with my uncle, established the business in UAE from the ground up. Given the circumstances in the earlier days, they didn't have the backing that one desires when starting anew. For me, it was different because I had a ready platform available when I began," acknowledges Adel.
It is interesting to know that Rizwan Sajan zeroed on the company name, inspired by the river Danube, one of Europe's longest, which flows through several countries, including Germany, Austria, and Romania. Continuing the legacy, the young businessman reminisces, "Dad gave me an early start and made me walk the tough path, something I truly appreciate because it gave me a head start of a minimum of five to seven years." He vividly recalls going to the office at the tender age of ten and admits to enjoying it thoroughly!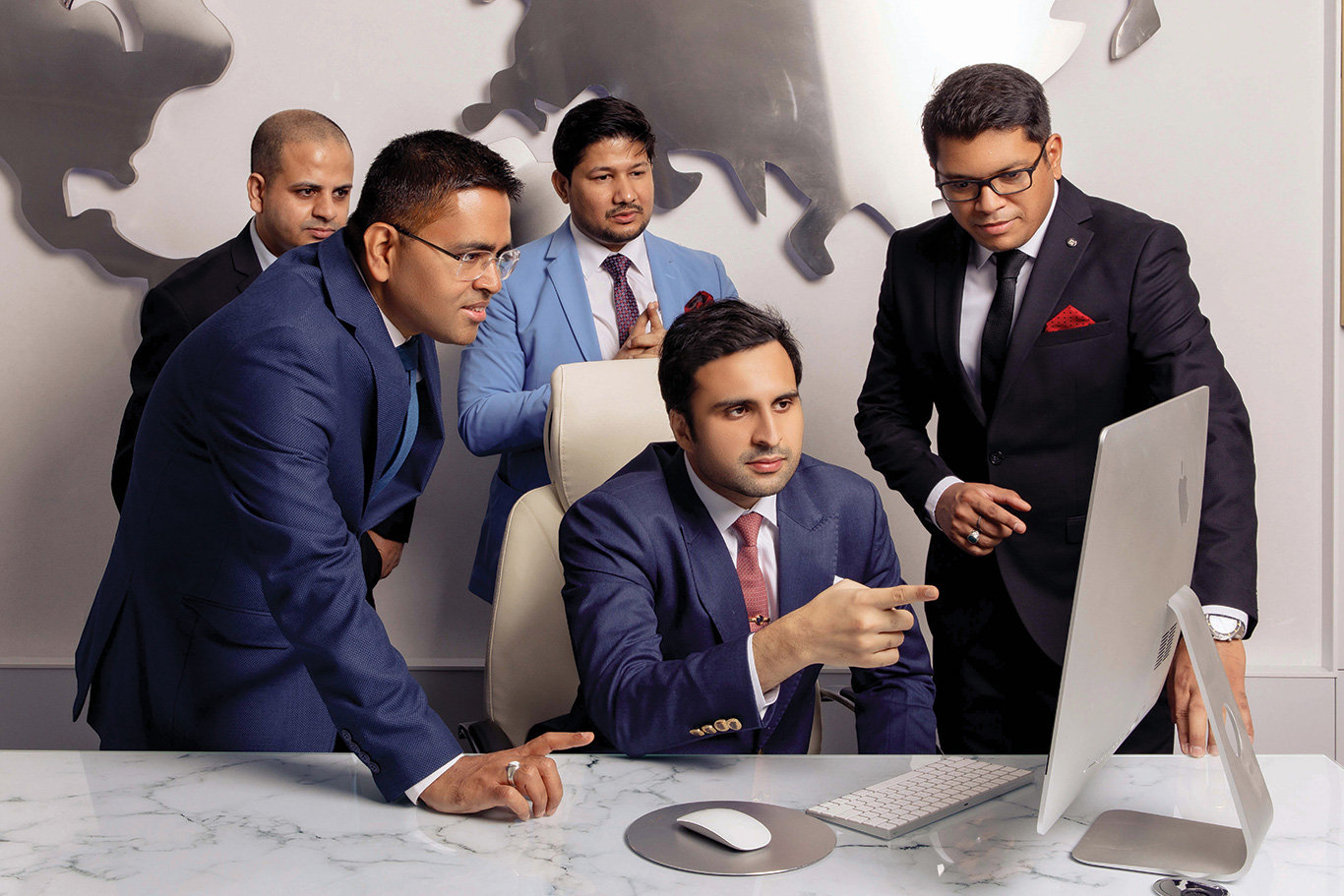 Appointed his first job when he was merely thirteen years old, at the Danube store in Deira, Adel worked in the warehouse segment with other blue-collar workers, at a starting salary of about four hundred dirhams. He claims it was a lot of fun, although the job was physically exerting and strenuous, requiring him to spend long hours under the sun in the middle of a typical Emirate summer.
Grateful, a level-headed Adel appreciates that it was only because his father threw him in the deep that he is the man that he is today. Big Boss had categorically instructed the branch manager to treat junior Sajan no differently than the rest of the workforce. On the other hand, he went ahead, giving the manager the leeway to deal with the lad with stern stringency, greater than that meted out to others. It was here that Adel got a chance to broaden his horizon regarding the different aspects, finer nuances of the business, and other processes. Looking back at a busy day, he recalls, "While the carpenters would come to buy the building materials, I would assist them with the stock. The workers would then load it in their trucks."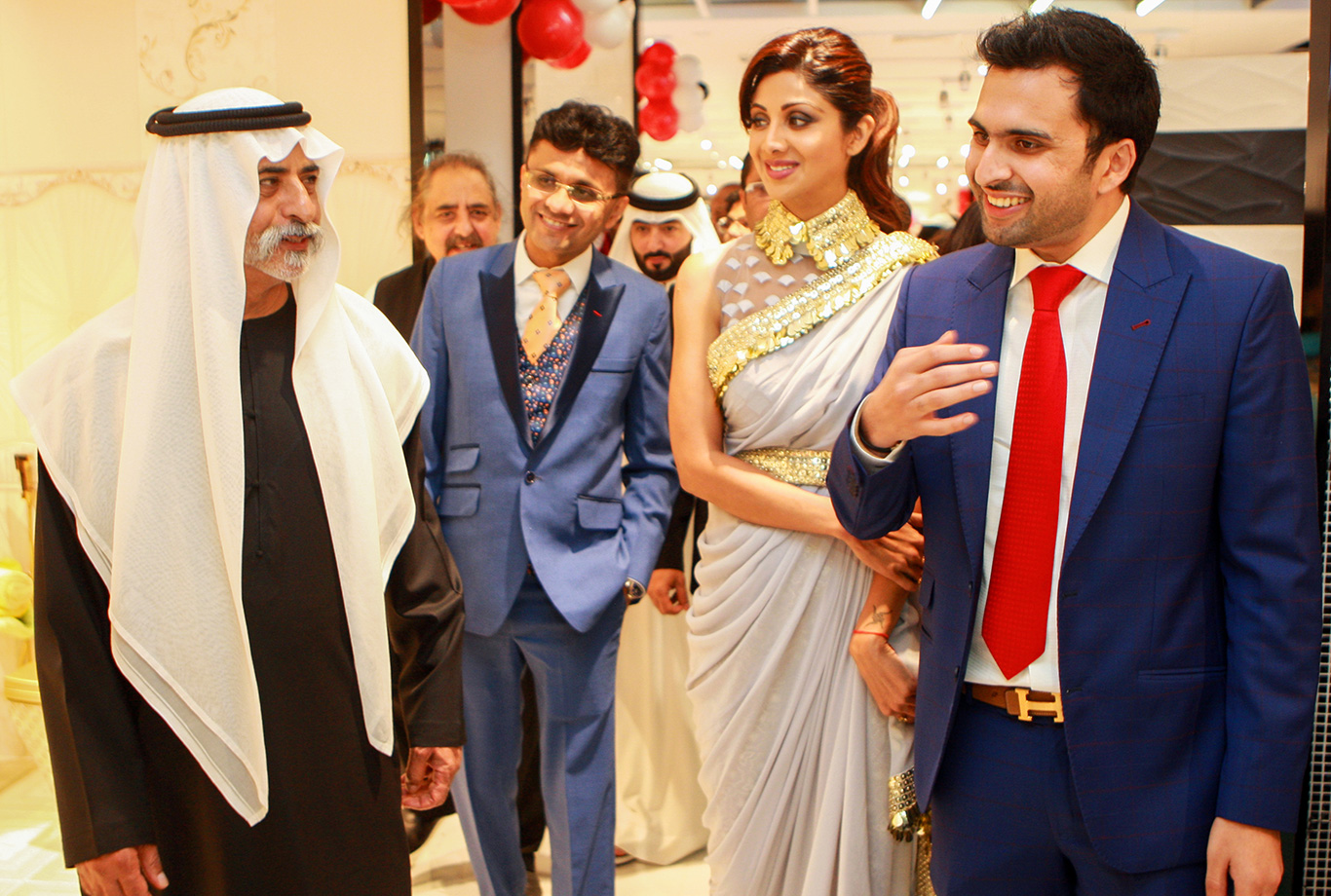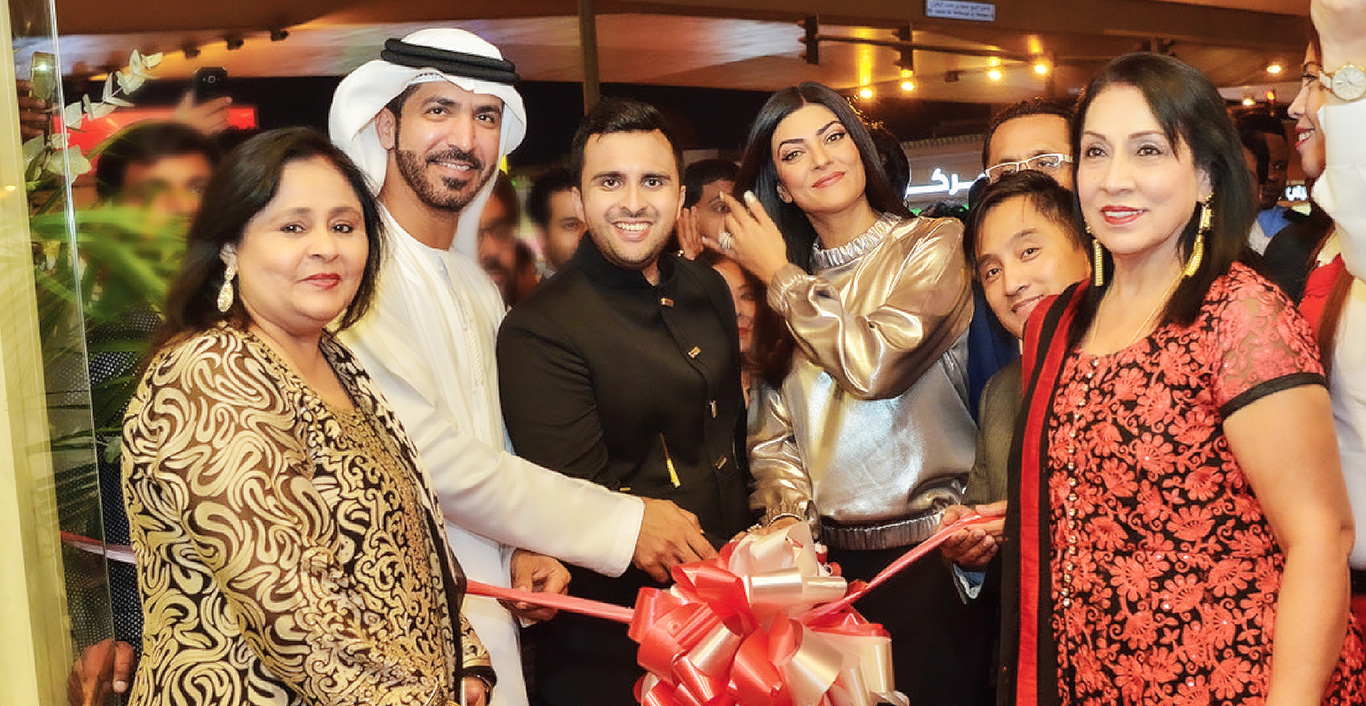 All of sixteen, he moved to the Al Quoz warehouse handling the steel division, forging partnerships and signing deals with spunk. A year later he partook in the first-ever Danube catalog launch. "I would sit with the lead designer at the agency in Media City, giving my inputs to alter the fonts, resize pictures, and everything in between," says Adel. He worked three long years getting the hang of the marketing department, something that would prove to be immensely useful during the lock-down hurdle.
Furthermore, he spent three months in the Chairman's office, closely observing how to run the show effortlessly. Armed with notepads and pens, Adel made sure to take every note and imbue how his father dealt with people, for the Chairman's cabin sees it all. Watching his father handle the business with ingenuity, perseverance, and passion was a lesson he would receive nowhere else. "From dealing with bankers to marketing professionals to the logistics team, I picked up a great deal of dad's mode of functioning," he professes, only to quickly add that his style of leadership is quite different from that of his father. "I'm more detail-oriented, but I stay clear of micromanaging. Both of us delegate a lot of work; however, he does it much more." When Sajan junior outsources a piece of work, he makes sure to help the person assigned the task to figure it out well, and that is another thing differentiating the father-son duo.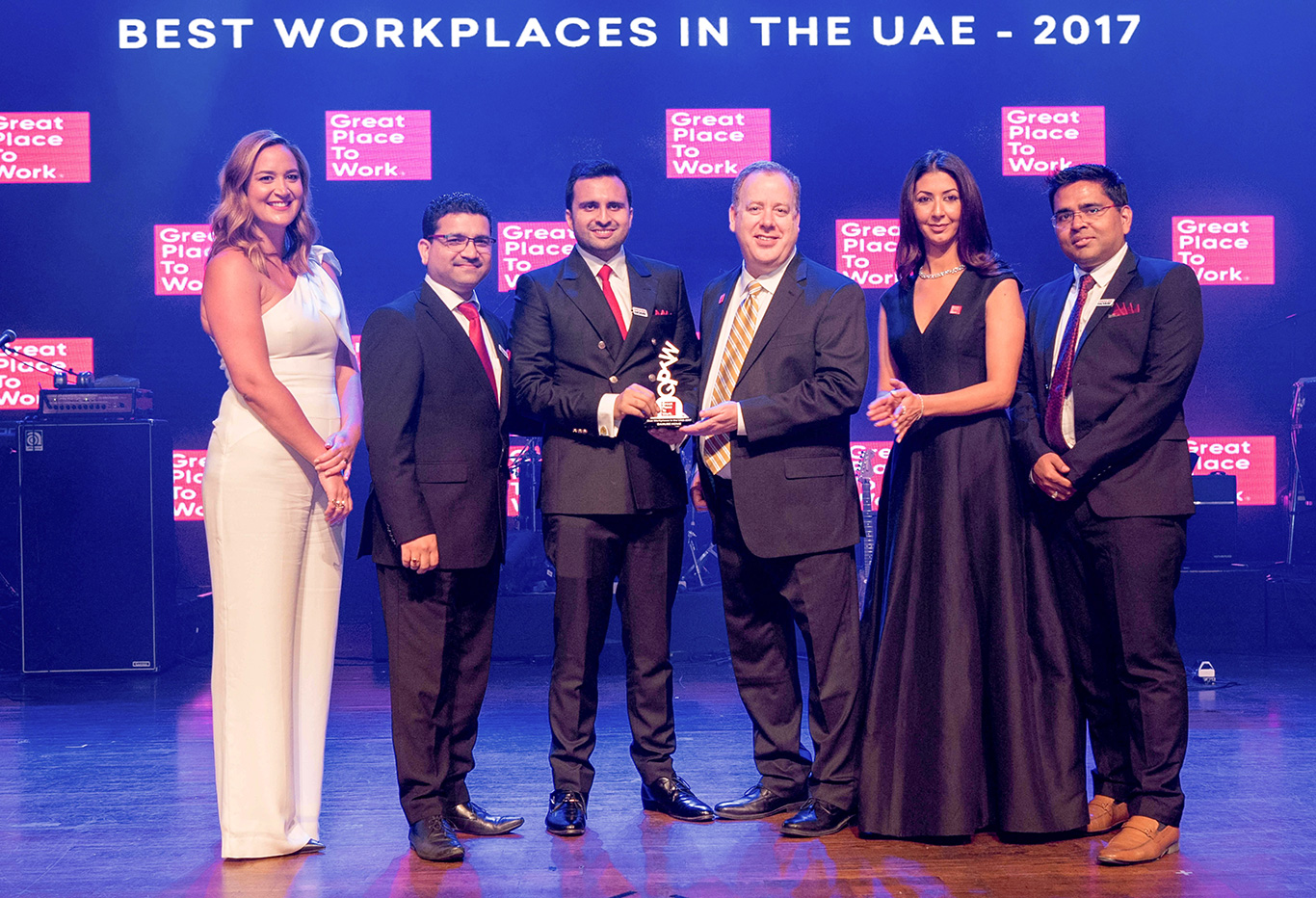 Managing It All With Flamboyance
The big break came knocking when at age nineteen, Adel was handed the baton to set up the 'Chandelier Division' at Danube Buildmart (the home interior retail arm of Danube Group), subsequently venturing into newer product portfolios for the company in the home furnishing space. "Until then, I was shadowing people. It was no doubt a great learning experience, but I was shouldering no major responsibility." Having never really examined a chandelier up close, he found himself ransacking Chinese markets with no prior guidance and pocket loaded with a million dollars. Determined, he took up the challenge and decided to see the task through – from scouting for the best-crafted chandeliers, to determining the purchase and selling figures; sharpening his business acumen at every stage.
Juggling several tasks at work while studying at the American University of Sharjah, there were times he would be flying to an exhibition in China for purchases and returning the following morning to answer an exam. A bright student and the ingenious multi-tasker that he is, Adel always managed to pull it off. He adds, "Studying in UAE was a conscious decision as opposed to pursuing a management degree in the west, as the trade-off of me being away for three to four years for a US degree would have been unfavorable to the overall objective."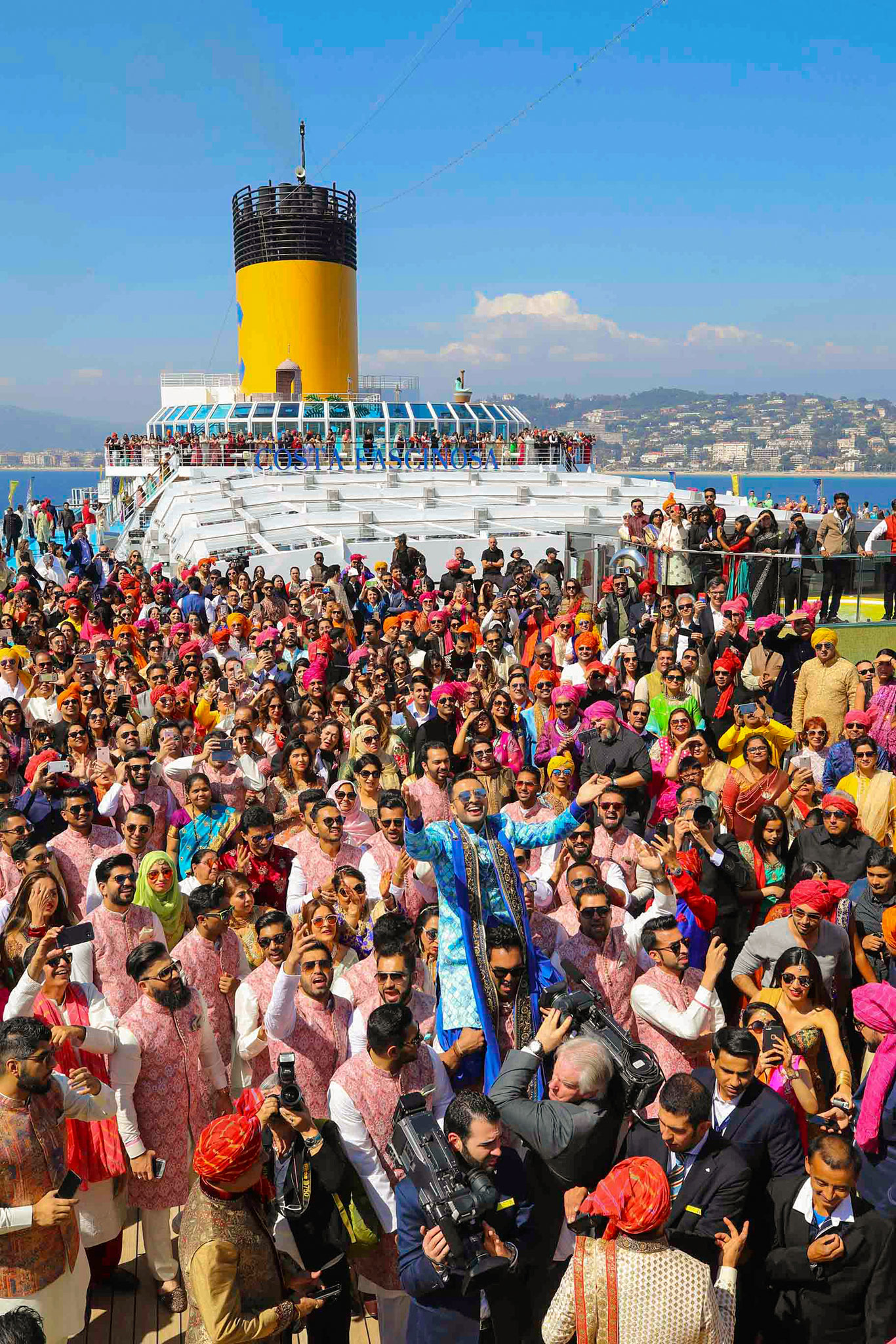 Flamboyant and confident, he has no qualms in admitting that he lives and plays by the rule – 'work hard, party harder'. "Through it all, I had a great social life and can't see why a night out with friends, getting married, and having children should slow one down. I have two boys myself! In the end, one has to make time for the things that matter," he says. Who can forget his flashy cruise wedding that was the talk of the town and remembered to this day.
Letting us in on the other things he enjoys, sports he says is an integral part of his agenda – "I love racket games in general and enjoy padle tennis in specific, the fastest growing sport combination of tennis and squash."

The world of suit and tie is never predictable, and true to form, the newly launched retail division Buildmart showed a graph heading down south. "It was a rough ride as we were losing eight to ten million dirhams a year. The retail business was on the verge of a shutdown," recalls Adel.
A graduate by now, the keen entrepreneur had the option of joining the family's established booming building materials business. As an energetic twenty-one-year-old, full of fresh ideas & verve, he took the tougher call. Letting intuition lead, he decided to take hold of the sliding reigns and swore to turn things around, obstinately resolute to scale 'Danube Homes' (rechristening Buildmart) to unprecedented heights.
"With a plan like that, everyone thought I was crazy, But I believe that's how it works. You need to have a vision that might frighten some, but deep inside, you know it to be your route to revival," he says nonchalantly.
The first challenge staring him in the eye was getting the company's senior professionals on the same grounds. The organization was under the able guidance of ten to thirteen veterans, and here he was, the Chairman's son, well aware that not everyone would warm up to him instantly. Adel asserts, "I am of the strong opinion that respect must be earned and commanded, not demanded."
Completely understanding their (baseless) fears and not wanting them to see him as a threat to their jobs, he sat them down and made them believe that together, as a team, they could overcome every obstacle, no matter its magnitude. "Let's identify the gaps we need to bridge and make impacting changes," he enjoined them as a true luminary.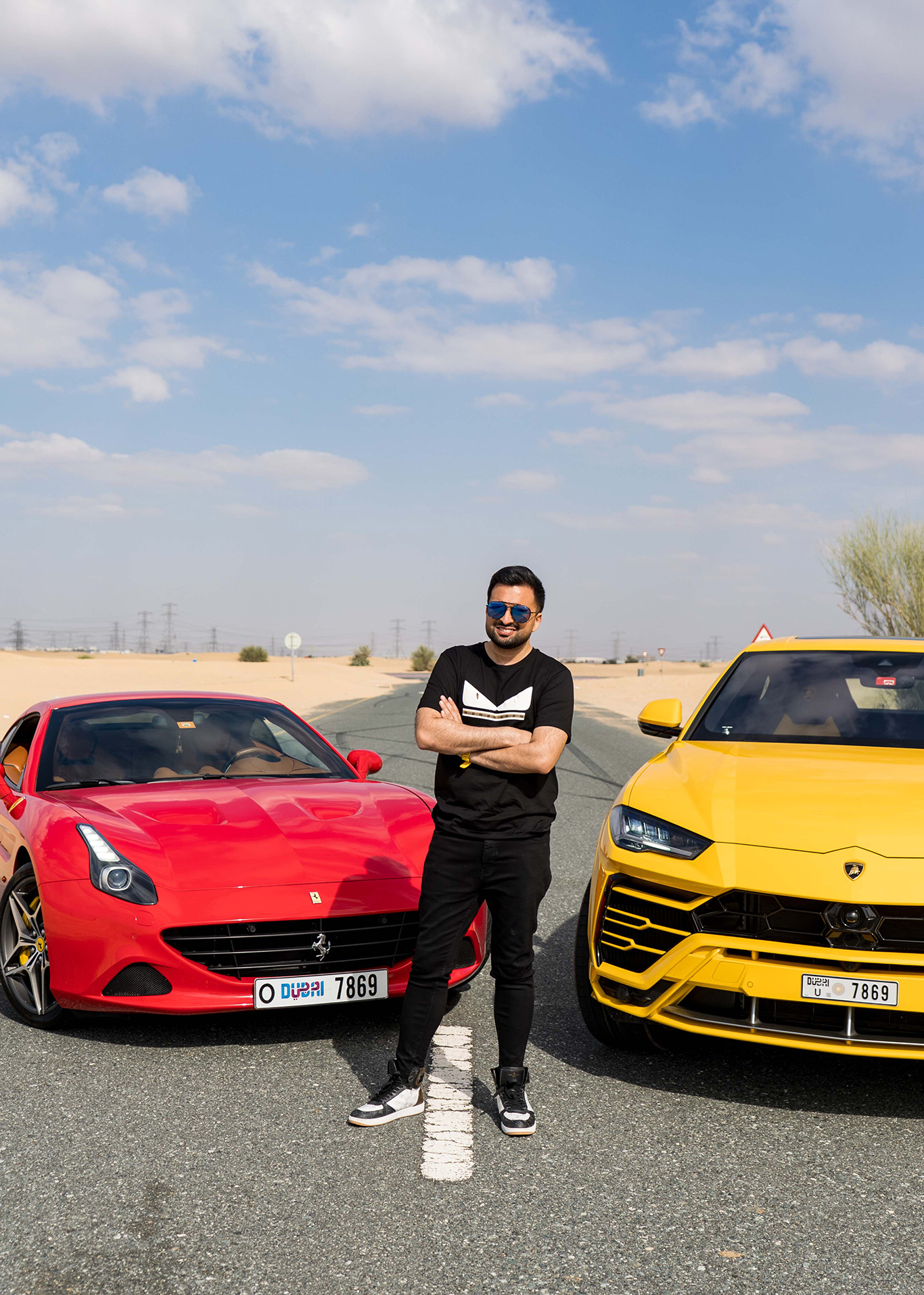 As anticipated, Adel had a few mammoth tasks and some monumental decisions waiting for him. He goes on, "We noticed that while one store was two thousand square feet in size, the other was four thousand, and some others as ginormous as ten to fifteen thousand square feet; there was no cohesion because of the non-normative layout. We narrowed down on the issue and decided to standardize our stores. The agreed-upon size was fifty thousand square feet per showroom."
Next, he was confronted with the task of bettering the purchases. With fifty percent of their material imported and the other fifty percent of it locally procured, he decided on importing a hundred percent of their merchandise. "The benefit of importing is that your margins shoot up significantly. With the availability of ready stocks, the sales also go up. Besides, one gets the edge and leverage, as you source things that aren't available in the local market." The strategy proved to be a real game-changer, and things instantly started looking up for the vertical.
Breathing life back into a fraying segment of the organization gave Adel new found confidence, and there on, there was no turning back. This decision proved to be a turning point in his life, for today, the once-upon-a-time loss-making retail business has transformed into the fastest growing home improvement brand growing by 40-50% consistently over the past six years.
The key attributing factors in Adel's position in the company today are his undeterred focus and consistent determination. Looking back to 2014, he had assured his father that by 2020 the business would have multiplied 10X. "Initially in a daunting red zone, today we enjoy a comfortable position in the green. So, looks like we made it!" satisfaction smearing his face.
Fondness in his eyes, and tenderness in his voice, he looks back at a Bali trip they organized for 30 key members from the Danube team and how it ended up helping the company discover its true culture. "We spent four glorious days on the island and had an absolute ball! Closer to the end of the trip, we had a bonfire session that went on for a good six-seven-hours leading into an intense heart-to-heart conversation. Everyone spoke of their journeys within the company, and the challenges they faced were discussed with great sensitivity. Each one sharing their vision for the firm's growth and development, we discovered the company's vibe. Ever since then, every employee of the Danube Group lives and breathes the 'one team, one goal' principle. From the technician to the CEO, everybody has it in his blood," he accentuates it with a smile.
Thanks to relentless expansion and acquisition wherever and whenever possible, Adel's efforts have paid off. They traversed from a turnover of one hundred and twenty-eight million to a staggering eight hundred million in a span of six years. Professing his love for numbers, he says," I am an absolute number person, but with a creative side too." He believes it's good to have a little bit of both, knowing a bit of everything, when one is in a position like his.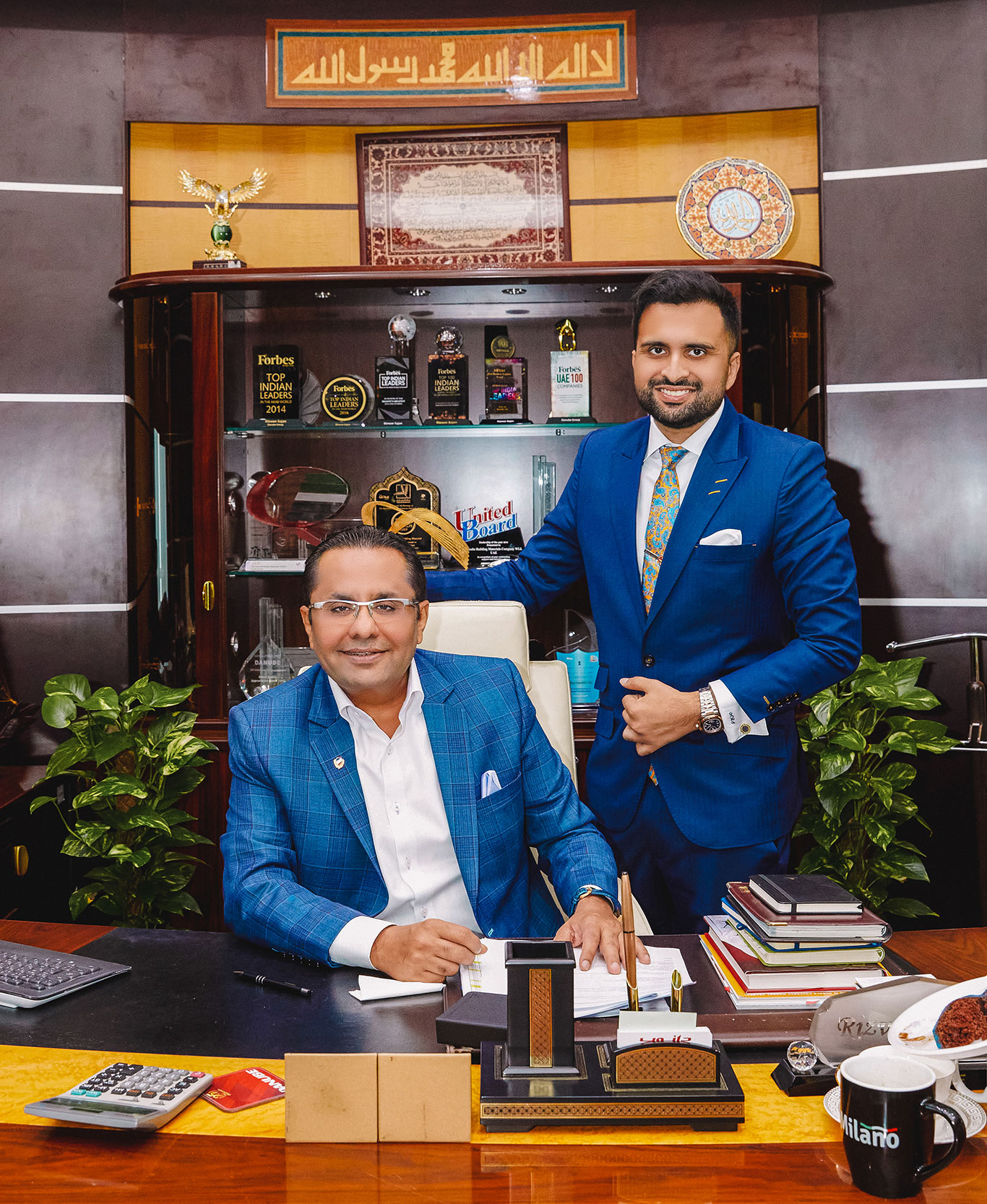 An overjoyed Rizwan Sajan can't stop raving about Adel's untamable potential and ever inspiring grit. When asked about how his son has carved a gem-strewn path for the Danube dynasty, this is what he said: "Adel is a Wonder-Boy. When you create an empire, you need somebody to keep it soaring. I'm lucky and blessed that I have a son like him who is so focused on his work, comes to the office promptly at 9 am, and hustles away until all the day's tasks are done. Needless to say, he keeps the staff thoroughly motivated. Today the strength of Danube is not because it is Rizwan Sajan's company, but because it is managed with wonderful skill. It is this quality of Adel that I'm very appreciative of. With each passing day, he is taking Danube Home to a different level," pride pouring from every spoken word.
On the other hand, Adel shares that the one indispensable learning he has absorbed from his old man is having a sense of urgency which is crucial for every aspiring businessmen. "People have tons of ideas, but how fast and effectively one can implement it is of immense consequence. That's where a lot of folks falter. Talking is easy, but putting in the work is the key."
The enigmatic entrepreneur continues, "A crisis is an opportunity that should never be wasted." In a move that was widely reported in the region, the company announced that they wouldn't let go of any of their employees due to the Covid-19 crisis. On the consumer side, they forecasted the average ticket value to plummet and customers' spending pattern to reach fairly low, and immediately introduced several schemes adhering to a low to middle price range, attracting scores of buyers.
Finding productive ways, the team set up virtual zoom appointments with potential clients to bring the store floor right into the safety of their homes. Another saving grace was the virtual store that was whipped up within three weeks of hitting the quandary.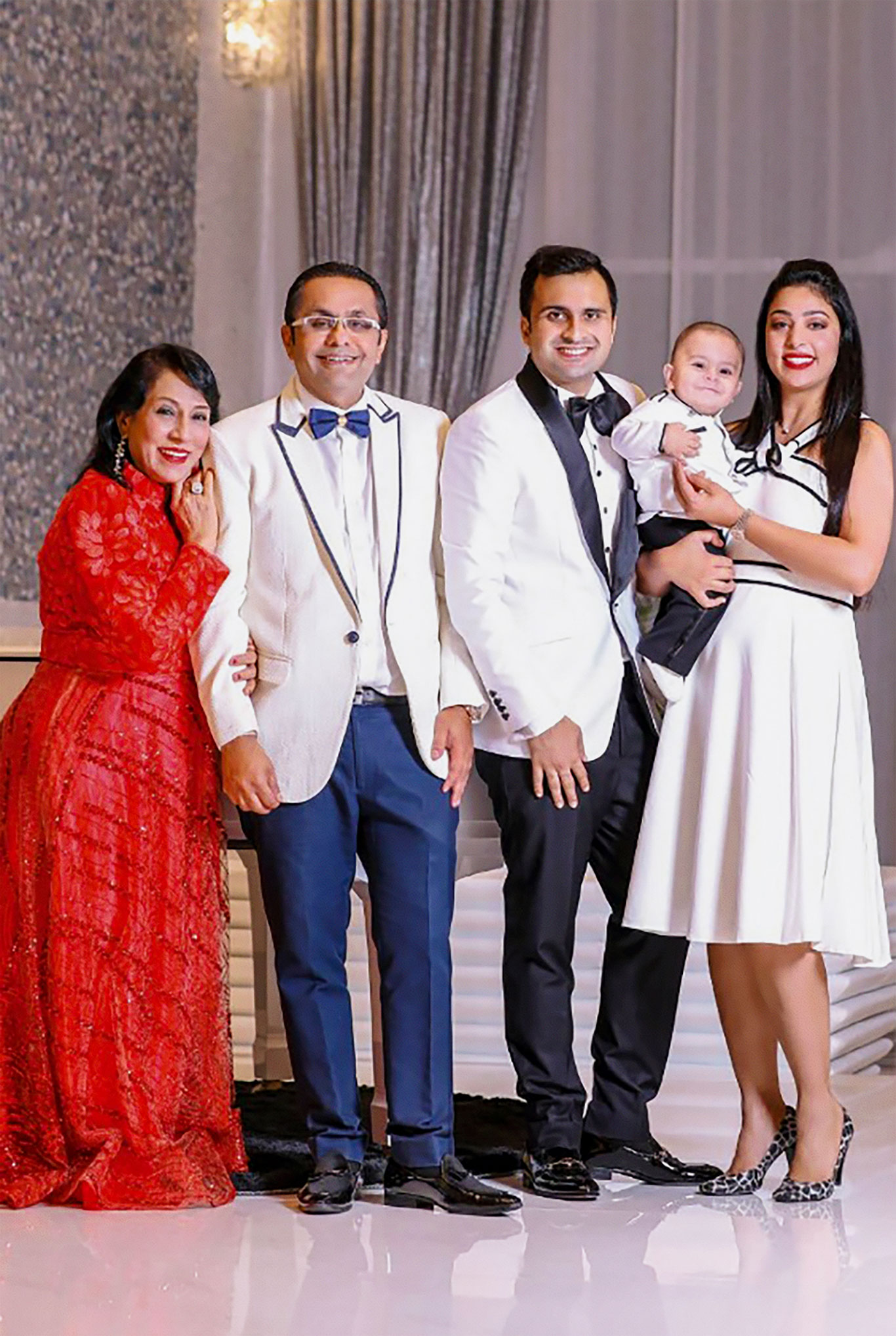 All ups and downs considered, today, Danube Homes has mushroomed into the fastest-growing retailer in the region. Not one to stop, Adel now has his eye set on the global market. "Within a span of five years, we featured in the top three housing retails in the UAE, number one in the Sultanate of Oman, and among the top three in Bahrain. I now aim to not only being a regional player but a global contender in the domain of housing and furnishing." Danube Homes recently launched the 'franchise concept', with ten stores across Uganda, Nepal, and Egypt, open to a wide consumer base. "By the end of this year, we plan on having about twenty-seven franchised stores across the globe," says the delighted director with an air of finality.
Adel Sajan's journey has been synonymous with that of Danube Group as a stellar organization, bouncing back with greater vigor and never giving up when faced with adversity. His quest offers an inside view of resilience in action as the company marches on with a million milestones to tick and a billion homes to beautify.