The five-minute 'zoom' look seems to be a trend of the past, and fashion enthusiasts have more reasons than the obvious to celebrate. As workspaces open up and it's back to the 'real' office, we help you pick your summer look. So come work or play, you're dressed like a million bucks! What are you going to be wearing today?
The coffee is brewing, the calendar is updated and the meeting room is booked. Here's our suggestions for looks that perfectly compliment your mood at work!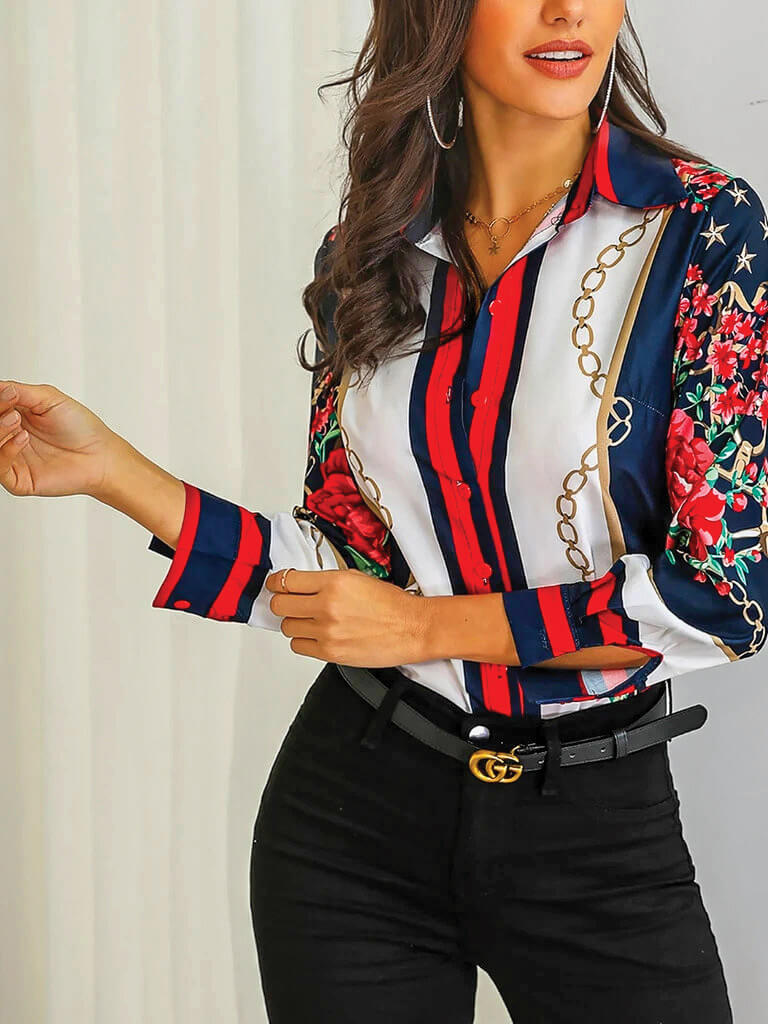 Women
Wear a floral shirt with high waisted pant, wear the blooms on your skirt, or wear it as a blazer. Either way it brings out your sunshine mood.
Retro lovers could also go in for floral or polka-printed dresses with or without collars. Don't forget to throw in a pair of black shades to shield you from the sun, a sling bag for essential documents and a red lip to add to the mystery!


Men
Approachable and breezy, floral prints are a great idea to make the first impression at that friendly business meeting. It's like wearing a smile before you even flash one!
Team up a buttoned-down half-sleeved shirt with tiny vibrant flowers as prints against a mild background, with colored trousers of soft tones. A blazer hung casually over your forearm would complete the look, which courtesy the weather, you may not get to wear for the entirety of the day
Tip
Ladies and men, go for solid cotton face masks of neutral shades to let your outfit do all the talking.
Dressing no-no's: Stay clear of contrasting hues, jarring flowers and overlarge prints, or you may distract your listeners from that important presentation you stayed up all night curating!
Light and pastel tones that reflect the heat during scorching summers is a usual choice. Let's keep the hues aside for once and try going white as a dove, from head to toe.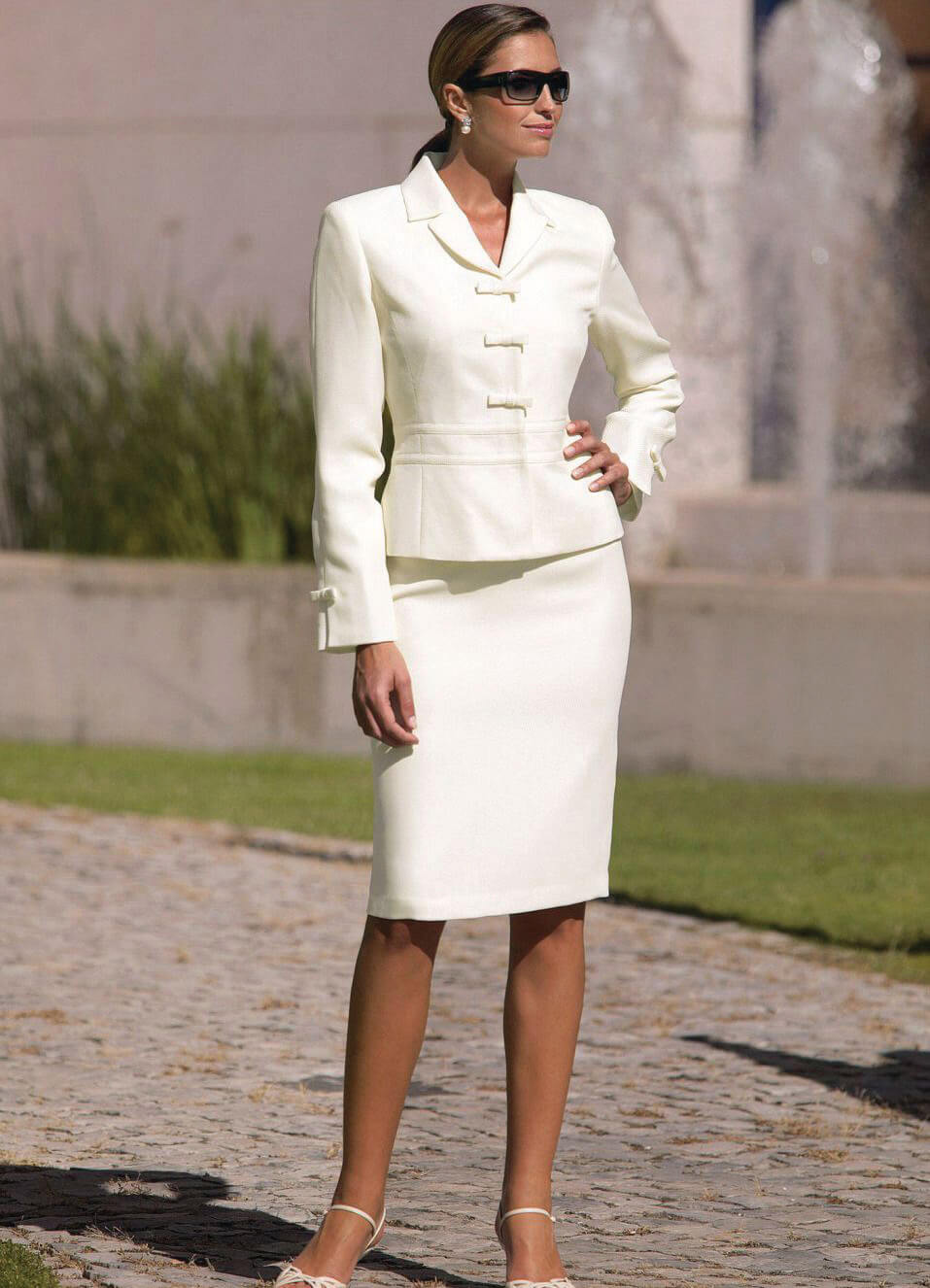 Women
Go ambitious with a white top layered underneath a white jacket making sure your skin can breathe, while your outfit makes a statement. Add white wide bottom pants and a pair of white stilettoes to the mix.
Don an hourglass-fit white dress and go out and accentuate your femininity.
For a chiller look, throw on a loose white shirt over high waisted white bell bottoms. Wear nude heels, keep your makeup light and natural, and carry a bag of the same tone to hold your essentials for a long day's work.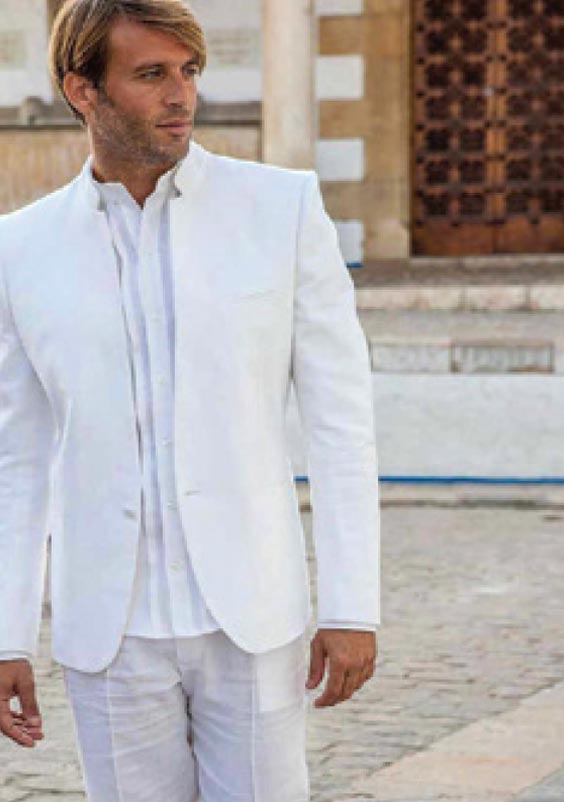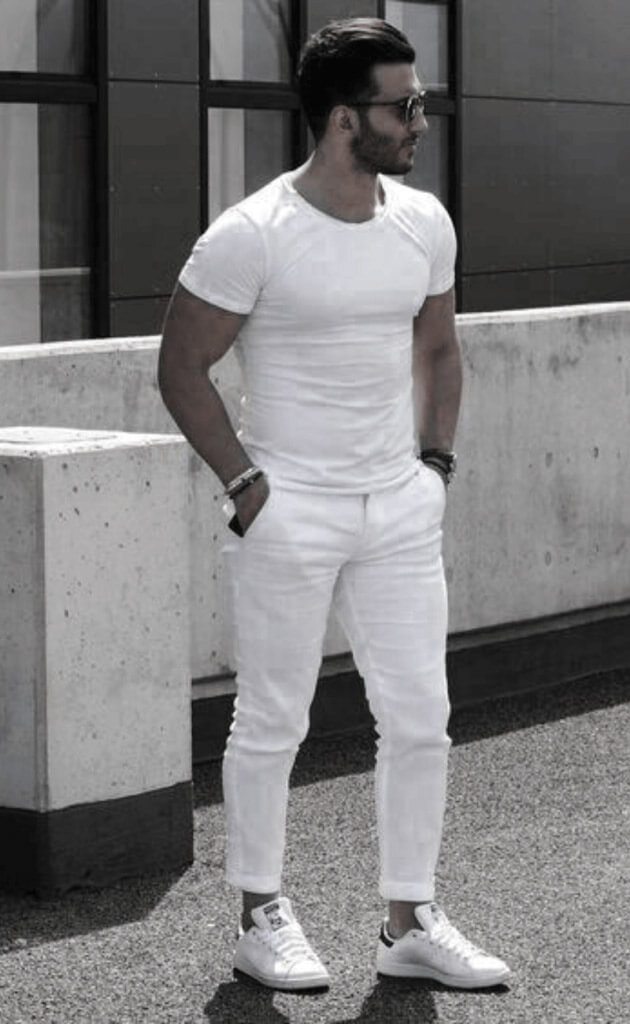 Men
A three-piece white pant suit, paired with tapered white shoes. Style your hair with a form-holding gel, ala Don Draper.
You can't go wrong with a white round neck tee with straight white trousers for a chilled cool look at the office. Keep your hair in artful wind-swept locks and throw on spotlessly white sneakers for an irresistible look!
Tip
It only takes one spill to ruin a precious white outfit, so be careful with your coffee and other snacks!
Casual workday? Make Chambray your choice of fabric. Denim's cool cousin, it has a softer texture and feel and is a whole lot lighter to wear. Typically blue (and looks like denim) best thing about this look is that it's a classic that will never go out of style – so you can repeat it over and over, and don it to your heart's content.
And just in case you were toying with the idea, a denim mask to go with the look is a fantastic one.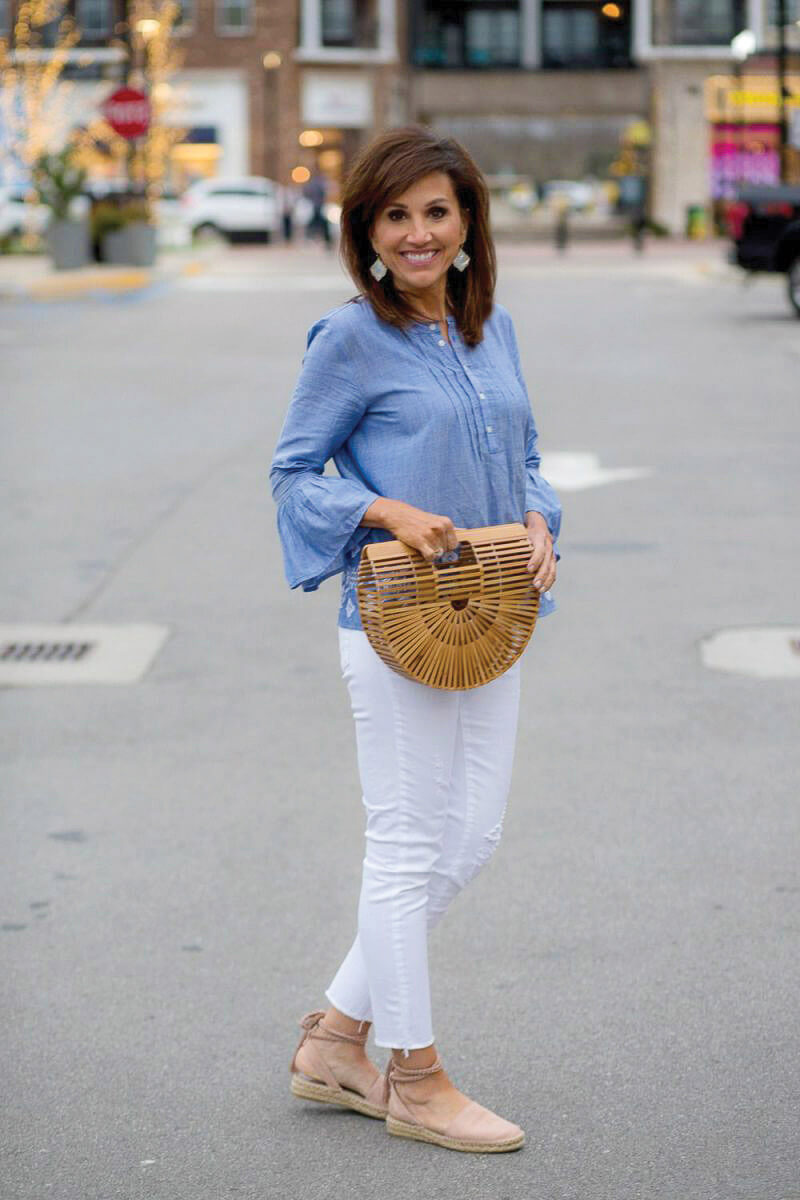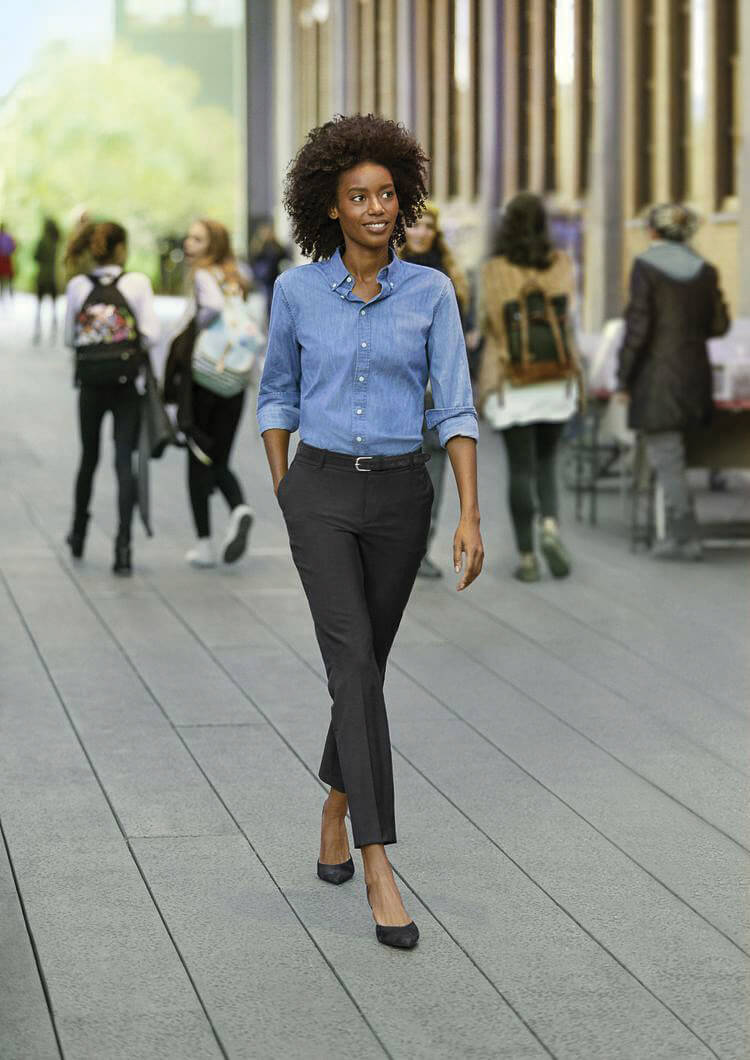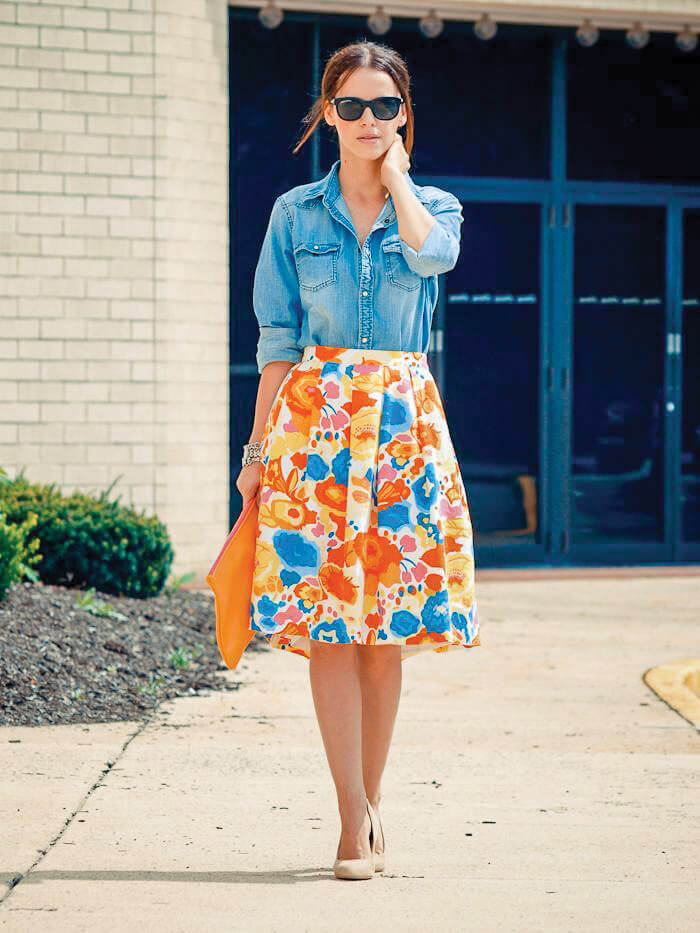 Women
Sport a well-pressed chambray shirt with a pair of fitted trousers or a printed skirt for the days you are calling the shots at work.
Play around with a bevy of footwear options ranging from flats to heels. You can also add chains as long as they don't distract you on that job you love!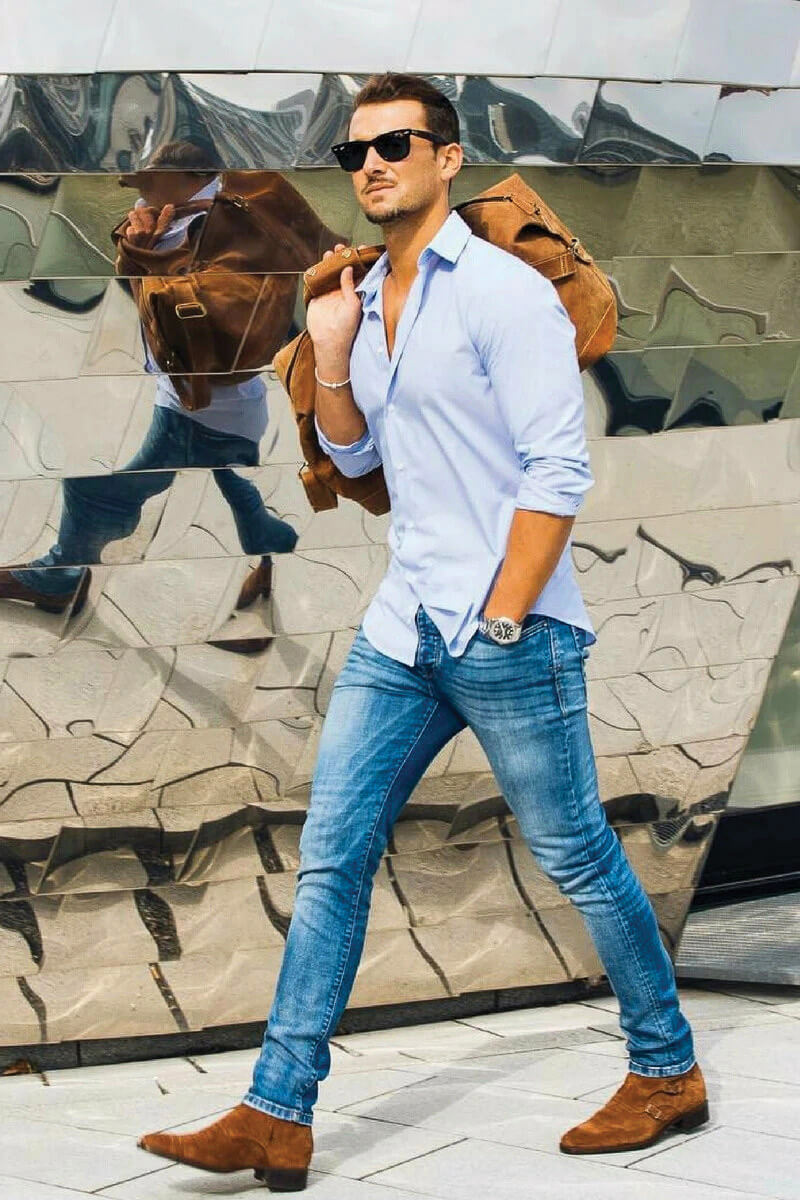 Men
Men can finish the office look with tan loafers and beige pants
Add elements like a heavy-dial watch as a statement piece. Bulky handbags in bold shades of browns and a pair of tinted sunglasses will further enhance the vibe of the look.
For After-Work Recreation
You're stepping out for brunch with your favorite bunch from work. Here are a few attires that are chic and stylish, while being the right amount of semi-formal.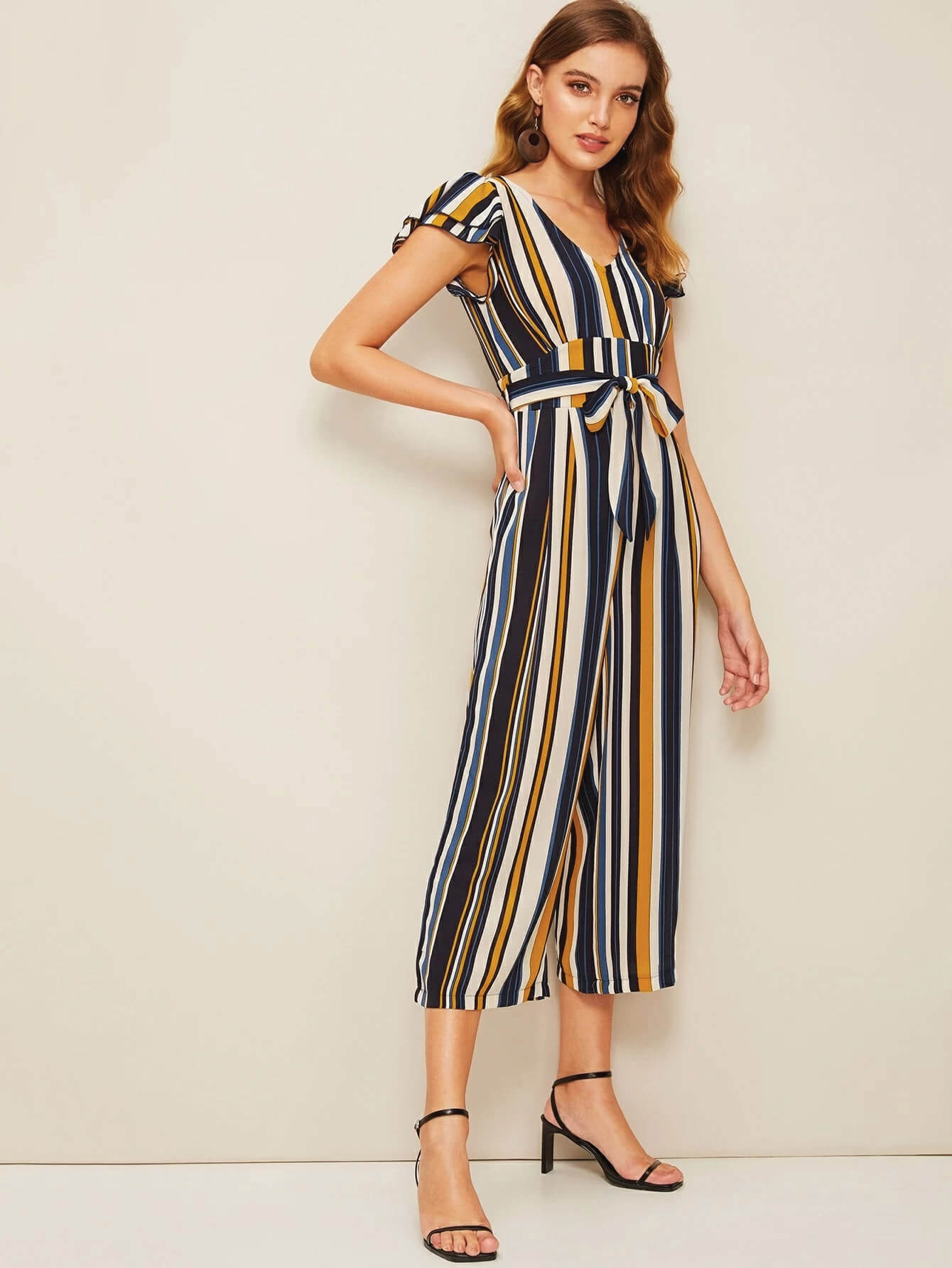 Women
To keep things playful for a perfect after-work hang, go for comfy jumpsuits. Match with strappy heels and vibrant jewelry like long danglers for earrings.
A pair of roomy and comfortable mom jeans with a button down tucked-in shirt keeps things breezy. You can do away with jewelry for that ultra-minimalist vibe!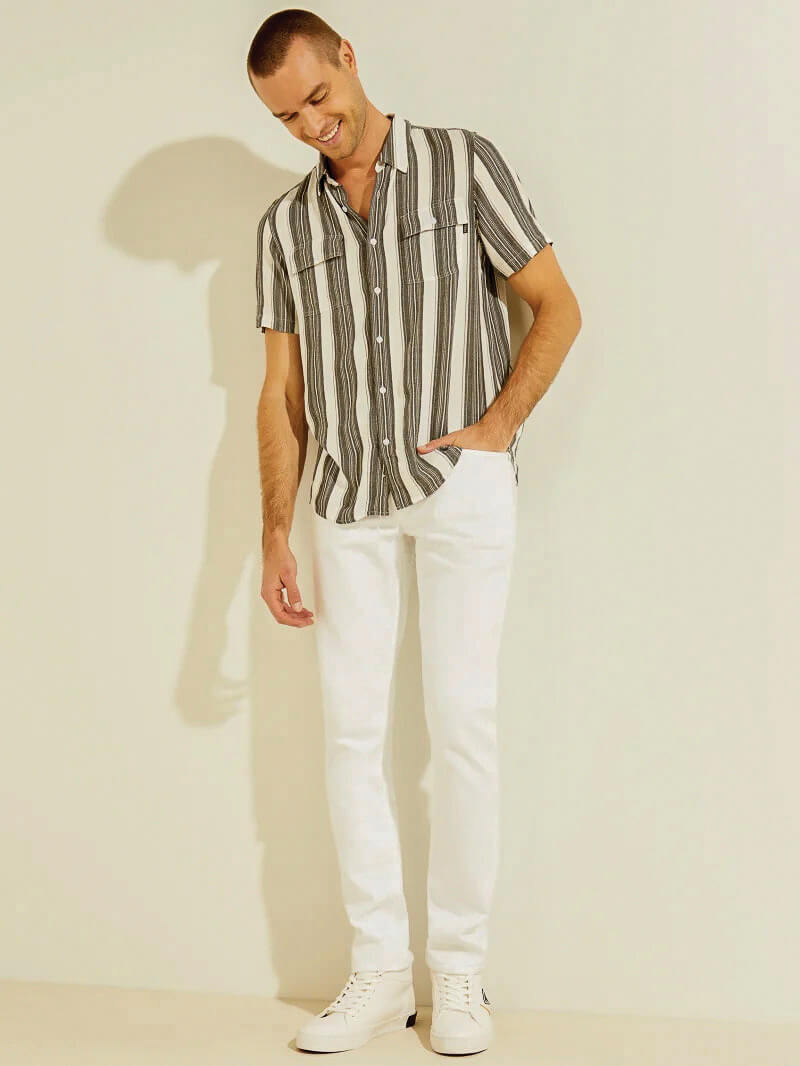 Men
Stripped shirt teamed with a dog tag pendant and a slight stubble, is undoubtedly the perfect summer-day-off look. Wear it with panache and you'll have copycats soon enough!
Whether diamonds are a woman's best friend may be debatable, but a man's best pals have got to be chinos and canvas shoes! Style the look with a light-colored shirt, a pair of sunglasses or a hat, and you're good to go.