Known for being extremely rambunctious, flamboyant, unorthodox, and highly controversial, the Dark Mofo festival is returning to Hobart, Tasmania, after a 2-year break due to the pandemic and amidst much contention. To embark on a clean slate, the mega-carnival is set to take place from 8 – 22 June with the subtly apt theme – 'Resurrection'.
Hosted by the Museum of Old and New Art (MONA), Dark Mofo is the winter version of the well-known MONA FOMA festival, also held annually in Tasmania. The festival commemorates the murk and gloom of the southern winter solstice and presents to its audience a variety of musical acts, extravagant light installations, and artists, being widely known for its winter feast. Inspired largely by the Tasmanian Gothic aesthetic, the festival shows off its pagan influence and noir themes, making it a must-visit for those who prefer unconventional festivities over typical candy-floss holidays, to make memories that last a lifetime. During the festival, the city of Hobart overflows with music, art, food, films, and all things artistic that explore the links between themes of birth and death, dark and light, ancient and modern.
With nearly half a million attendees congregating annually from around the globe, the festival has risen in popularity. Artists and musicians stretch imaginations and blow audiences away with their artistic expressions, both in the museums and on stage, as Hobart becomes a playing field for playful yet controversial, twisted fantasies of its residents and visitors. A variety of new exhibits and artists, as well as old favourites, keep the enthusiastic crowds coming back year after year. This year, the show will be headlined by Sydney-born global star The Kid LAROI, who shot to worldwide fame with his song 'Stay' ft. Justin Bieber. Other stand-out artists for the year include Jonsi, Boris, Moses Sumney, Perfume Genius, and other indie flavors.
To kickstart this two-week extravaganza, exhibitions by artists like Fiona Hall with AJ King, Robert Andrew, and Jeremy Shaw will be unveiled at MONA. The Kid LAROI would be the first 'mainstream' artist in this offbeat festival, a dedicated effort to rebrand the event. Dark Mofo's Creative Director, Leigh Carmichael, commented on the theme and the re-branding of the festival, "As the cultural world re-emerges from the darkness of cancellations and lockdowns, we are all experiencing a rebirth, of sorts… The forced isolation gave rise to a re-evaluation of what matters, to new ideas and new dreams."
Akin to the Dark Mofo, Australia is also striving to re-brand its tourism after the global pandemic. The country, which was mostly closed for inbound and outbound travel since March 2022, has reopened its borders and beckons visitors with open arms. While this is great news to Australians stranded away from home, the ease of travel restrictions also gives hope to the country's tourism sector.
Although not as popular a travel destination as other Australian states, Tasmania, being an island state, is known for its beauty, lush greenery, national parks, and abundance of World Heritage Sites. Hobart, Australia's second-oldest capital city after Sydney and the largest city in Tasmania, is well-known for its natural beauty, culinary delights, marketplaces, and goes without saying, its rich and out-of-the-box festivals. So whatever be your interests – trekking, fishing, mountain climbing, or even just admiring art – Hobart offers something for everyone.
Here are some ways to truly explore and make the most of your trip to Hobart, Tasmania.
You don't need an award-winning festival to marvel at the wonders in the Museum of Old and New Art. Regardless of whether you are someone who adores art or just wants to get away from the noise of city life, there is a reason why MONA has gained a significant place in Hobart's landscape. None of the exhibits at MONA flaunt labels or information sheets; instead visitors are given a device that displays information about each exhibit, an ode to how avant-garde the gallery is. Also housing beautiful restaurants and marvellous modern architecture, the Museum is as much a destination as it is an art gallery.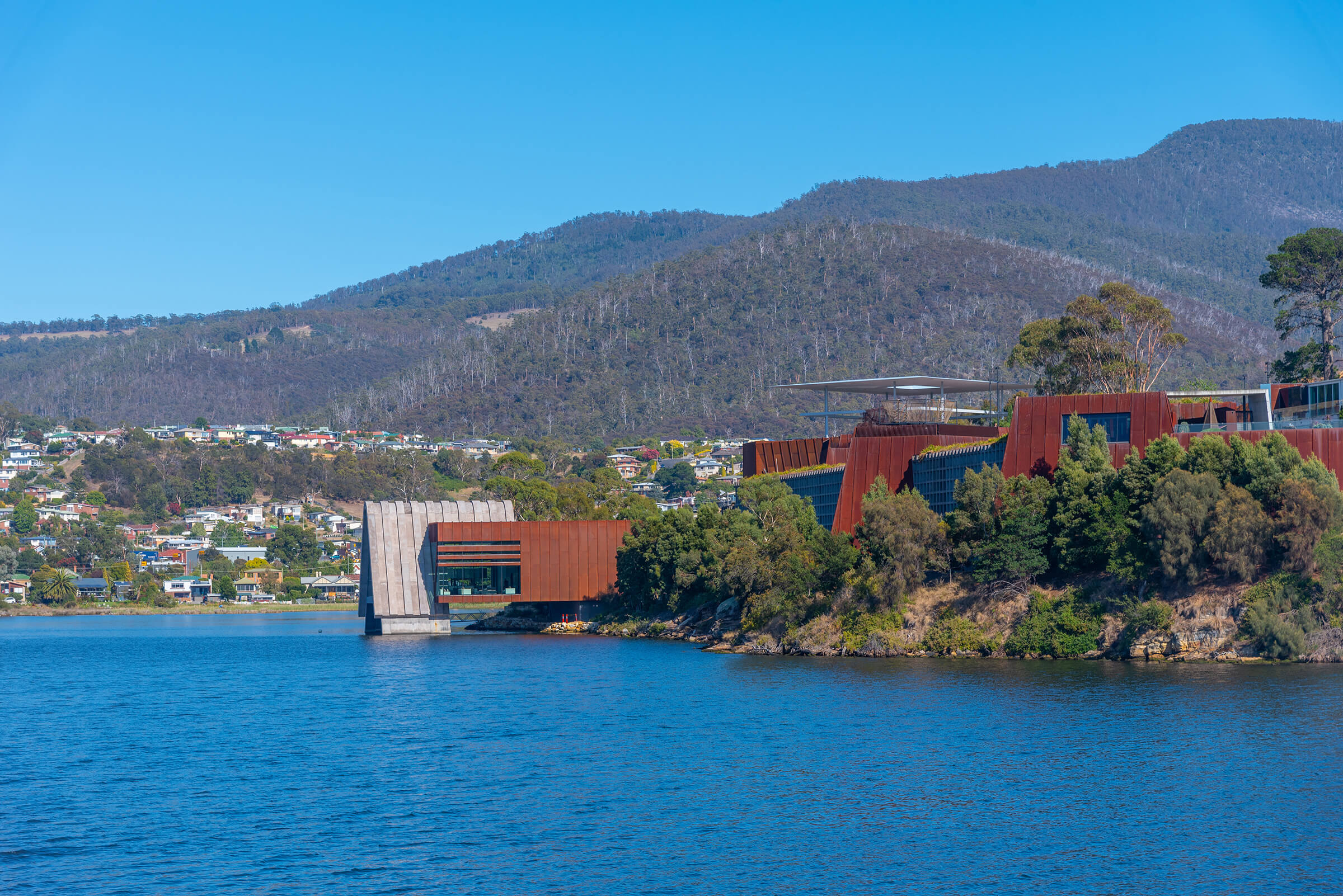 Go shopping at the Markets of Hobart
Tasmania's natural, clean air and demand for fresh produce led to a growing reputation for farmers and by extension, farmers' markets making it an integral part of the Hobart experience. From the Salamanca market to Farm Gate Markets, Hobart's marketplaces have it all – from produce, handmade decor, and artisan products to clothing, food stalls, and even live music.
Another must-visit from the creators of the Farm Gate Markets is Street Eats @ Franko. Set in Franklin Square on Friday nights throughout summer, this gathering boasts delicious food, live music, and a wide array of local produce and is the perfect way to kick-start the weekend.

Grab some drinks at the Cascades Brewery
Take a tour of Cascades Brewery, Australia's oldest operational brewery established in 1824. The brewery's most famous drink is Cascade Pale Ale, commonly known as 'green' or 'Pale', an Australian-style lager, contrary to its name. With a fruity mid palette and spicy end palette, the beer's name has stuck since the brewery's establishment. Cascades Brewery also features some premium offerings, including the Cascade Premium Lager, the Cascade Premium Light, a Tasmanian Range, and a Homebrew Range. However, if you are not one for alcoholic beverages, fret not, as the Brewery also has a range of non-alcoholic beverages known as Cascade Beverages which include Fruit Syrups, Sparkling Flavoured Waters, and Cordials.

Marvel at the natural wonders at Mt Wellington
Tasmania is known for its natural beauty and scenic landscapes, and as the state's capital city, Hobart is no slouch in this aspect. Officially known as Kunanyi, Mt. Wellington is the summit of the Wellington Range within the Wellington Park reserve. Hobart is located at the foot of this mountain which rises 1,271 metres above sea level. The Tasmanian government announced a dual naming policy in 2013, and Kunanyi / Mount Wellington became one of the inaugural dual-named geographical features.
The entrance to this mountain and the World Heritage Wilderness area is free; everything including picnic facilities, barbecues, and even bushwalking trails, is available to all visitors. Easily accessible via the Mount Wellington Explorer bus, this picturesque natural wonder is a must-visit for everyone who visits Tasmania.

Combine Art and History at the Henry Jones Art Hotel
The oldest waterfront warehouses in Hobart have been lovingly reinvented into Australia's first dedicated art hotel, keeping the heritage and history alive. The Henry Jones Art Hotel, named after a Tasmanian industrial magnate, is devoted to displaying Tasmania's emerging and established artists in every room and area, delivering a sophisticated and highly engaging lodging experience on Hobart's waterfront with a streamlined design and more than 400 unique and contemporary artworks. The hotel embodies a blend of old and modern, art and design, luxury, and exploration. Every Friday afternoon, a tour of the area's history and art is offered free to guests and at $15 to visitors. After the tour, you can head to the famous IXL Long Bar in the hotel for cocktails and lunch.
Hobart, Tasmania, offers a plethora of activities that will cater to your palate across the breadth of your interests and preferences. Beyond fun and adventure, this diverse city also extends a wide variety of business opportunities, especially in the service sector.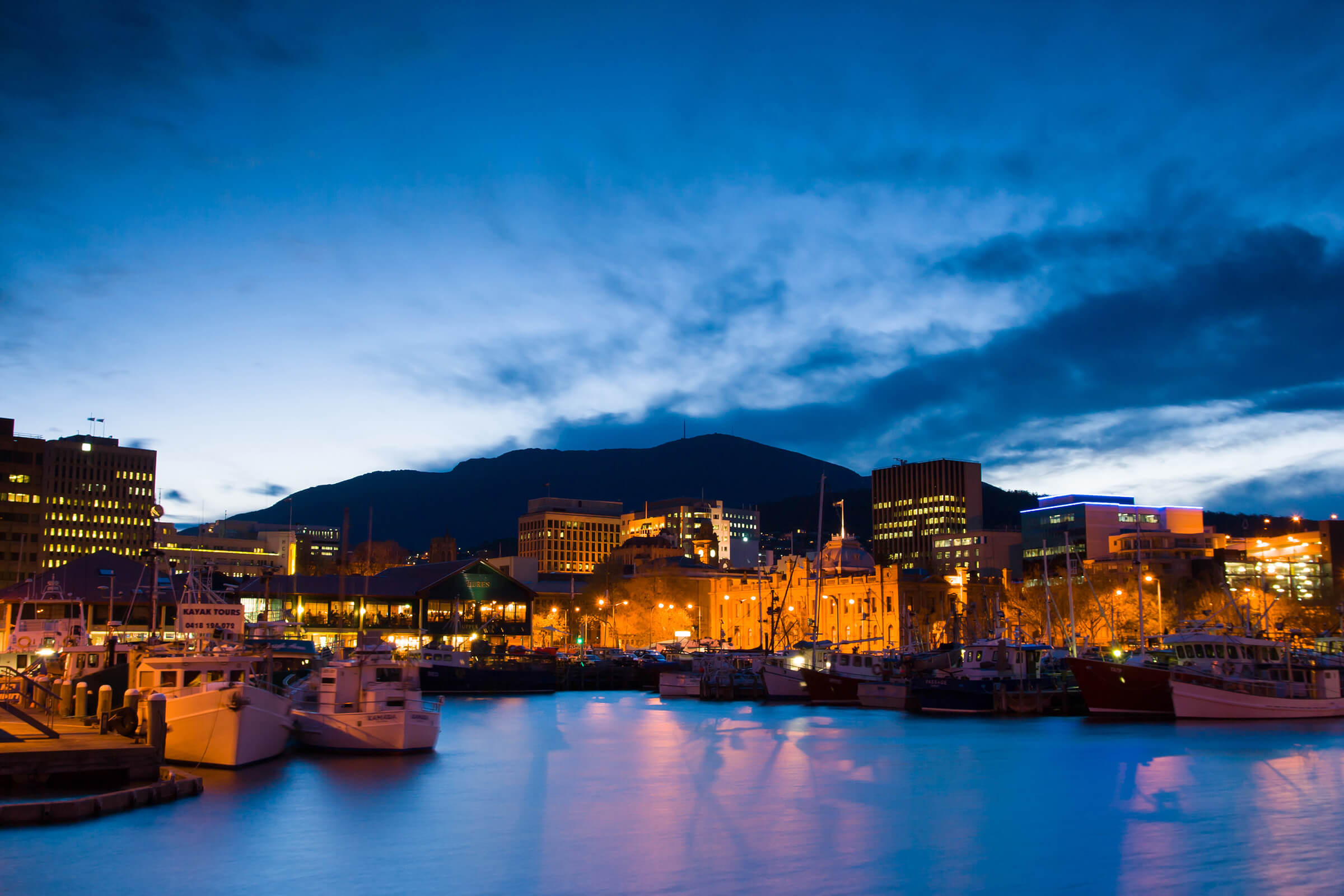 Hobart was formed in 1804 as a prison colony, making it Australia's second-oldest capital after Sydney. The population of Hobart in 2022 has seen a 0.81% growth from 2016, housing 186,833 people, most of whom are Aboriginals.
Mining, agriculture, aquaculture, fishing, forestry, and tourism have all been key sectors in Tasmania. The land is rich in resources, with copper, zinc, tin, iron, and gold mined here. Foodstuff ranging from salmon, beef, chicken, hog, dairy, and lamb farming and countless fruits and vegetables are also being produced. Apples, pears, strawberries, raspberries, carrots, and a wide range of potato species are grown. Wild abalone and crayfish are popular in Tasmania. The crayfish in nearby waters is one of the world's biggest rock lobster species, fetching high rates in the northern Pacific market. Tasmania is wealthy by international standards, with a gross state product per capita of nearly 68,000 USD as of June 2021. On a per-capita basis, Tasmania would be the 21st richest country in the world if it were an independent country.
As the economic engine of Tasmania, Hobart has been attracting many people from near and far to live and work in the capital. With feedback from key stakeholders, the City of Hobart has created an investment prospectus titled "City of Hobart Investment Ready Volume 1." It includes Hobart's major competitive economic advantages, investment prospects, Hobart's vision for the inner place's future, and information on what makes Hobart a chosen city to do business, live, and study in.
During the Covid-19 pandemic, the City of Hobart worked hard to help struggling businesses. With numerous grants and support for different sectors, Hobart ensured that its economy and key sectors weren't affected by the pandemic. The Economic Response and Recovery Framework and Action Plan were created to guide the city's immediate and medium-term economic recovery efforts. These were developed through interviews with Hobart companies and community people, as well as continuous discussions through City projects and activities.
Be it business or pleasure, Hobart is a must-visit city, especially for those who need a break from the fast city life and be enthralled by nature. There are currently no requirements or restrictions for entry into Tasmania and, by extension, to Hobart. So book your flights and let this beautiful city capture your heart.