Mercedes enthusiasts in the UAE have a lot to be excited about. The world's first AMG store is set to open in Dubai in a few months. It's going to be a one-of-a-kind store, one that combines the experiences of having a showroom, boutique, and a café all under one roof. This comes on the heels of Mercedes-Benz having launched an e-commerce platform earlier this year in UAE, where folks could book test drives and even purchase luxury cars online. While Mercedes is certainly reinventing the proverbial wheel in 2021, in truth, they've always had a habit of being pioneers. Go back 136 years, and you'd come face to face with their founder Karl Benz, the son of an engine driver. Born in Karlsruhe, Germany, in 1844, Benz was an apprentice in a local foundry. He started his own engineering workshop in Mannheim. Initially, he wasn't successful, but he kept at it. At the time, the first models of internal combustion engines came about, and perhaps that's where Benz got the idea of making a machine powered by an engine that could possibly replace horses and carriages. Believe it or not, that was the nascent beginning of what would be one of the most recognized brands in the world.
Creative Concoctions of Invention
Benz's first designed tricycle (cars weren't invented with four wheels) had stiff, big round wheels like a road cycle. The engine sat at the back of the bench, nestled between the two large back tyres. The engine itself was a bare-bones piece of engineering – a contraption of wheels, cogs, belts, crankshafts, and levers. To kick start it, one had to spin a horizontally attached wheel, whose motion used to start the combustion of the engine. The motor used to chug and rattle like an old piston-based engine, whirring and vibrating incessantly. Benz's first prototype, fuelled by a composite petrol that had to be concocted at pharmacies, made a debut run around 1885, and in the next few months, the first version of the modern car was seen plying the streets of Mannheim.

Just before Benz's fuel-based car system, steam-powered rails and cars had already tried to make an impact, but failed. People were scared of self-powered vehicles because steam cars had been known to explode violently. Benz was apparently quite frustrated because the Mayor of Mannheim had banned Benz and his creations from the streets of their town. In fact, if any accidents would occur due to Benz's automobiles, he would be held directly responsible, even if he wasn't physically involved in the accident.
But that didn't stop Benz's obsession, and he spent more and more time in his workshop perfecting his designs and machinations. The breakthrough moment arrived in 1888 when Benz's wife and children decided to take matters into their own hands. While Benz was away, his family readied the workshop, prepared the car, and took it out for a drive. They drove from Mannheim to Pforzheim without any mishaps and glitches. The feat put Benz's creation on the map. It was the birth of the modern automobile. Despite his limited resources and infrastructure, all of Benz's earliest models ended up being marvels of engineering and design detail. They were made with utmost care and dedication to serve human beings and make their lives better with both practicality and comfort.

Destiny's Parallel Narrative
Simultaneously, as Benz was developing his three-wheeled motorized carriage, an older German engineer named Gottlieb Daimler was also working on his version of the motorcar. By the mid-1890s, both Benz and Daimler had begun producing 100s of cars for the street. But it was entrepreneur, politician, and socialite Emil Jellinek who changed the course of automobile production. He was a partner with Daimler in his company and a self-proclaimed fan of Daimler's creations since 1897. In 1901, he commissioned a completely new, remodeled, redesigned car and asked Daimler to name it after his daughter, Mercedes.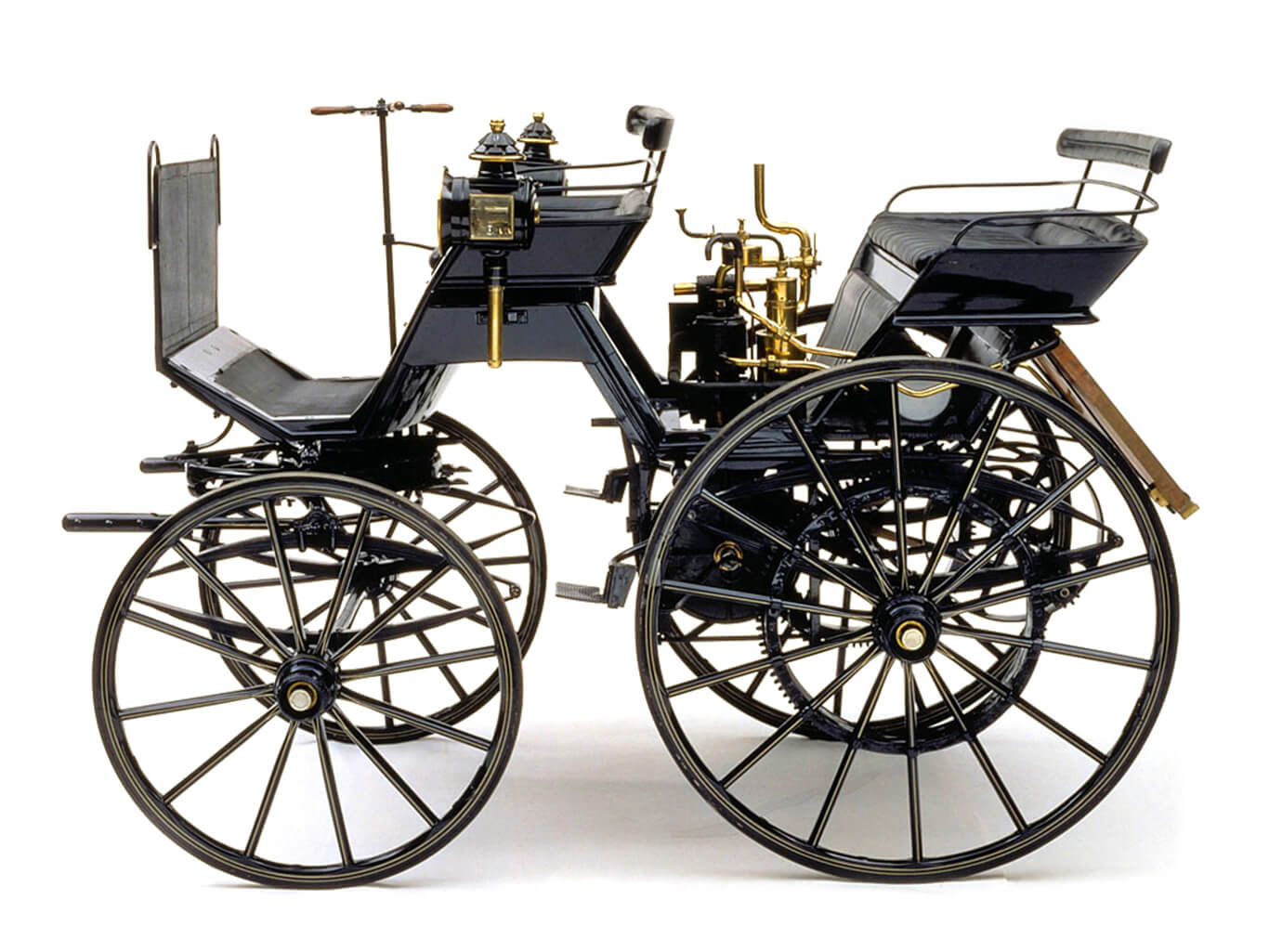 After World War I, the German economy was in tatters; virtually every industry in the country was about to shut down. Both Mercedes-Daimler and Benz had no option but to merge to survive, and that's exactly what transpired in 1924. Just before their merger, one Dr. Ferdinand Porsche joined Daimler as Technical Director. Under his vision, the company started work on a supercharged, 6-cylinder sports car that were later produced and released as Mercedes' SS and SSK models during the 1930s.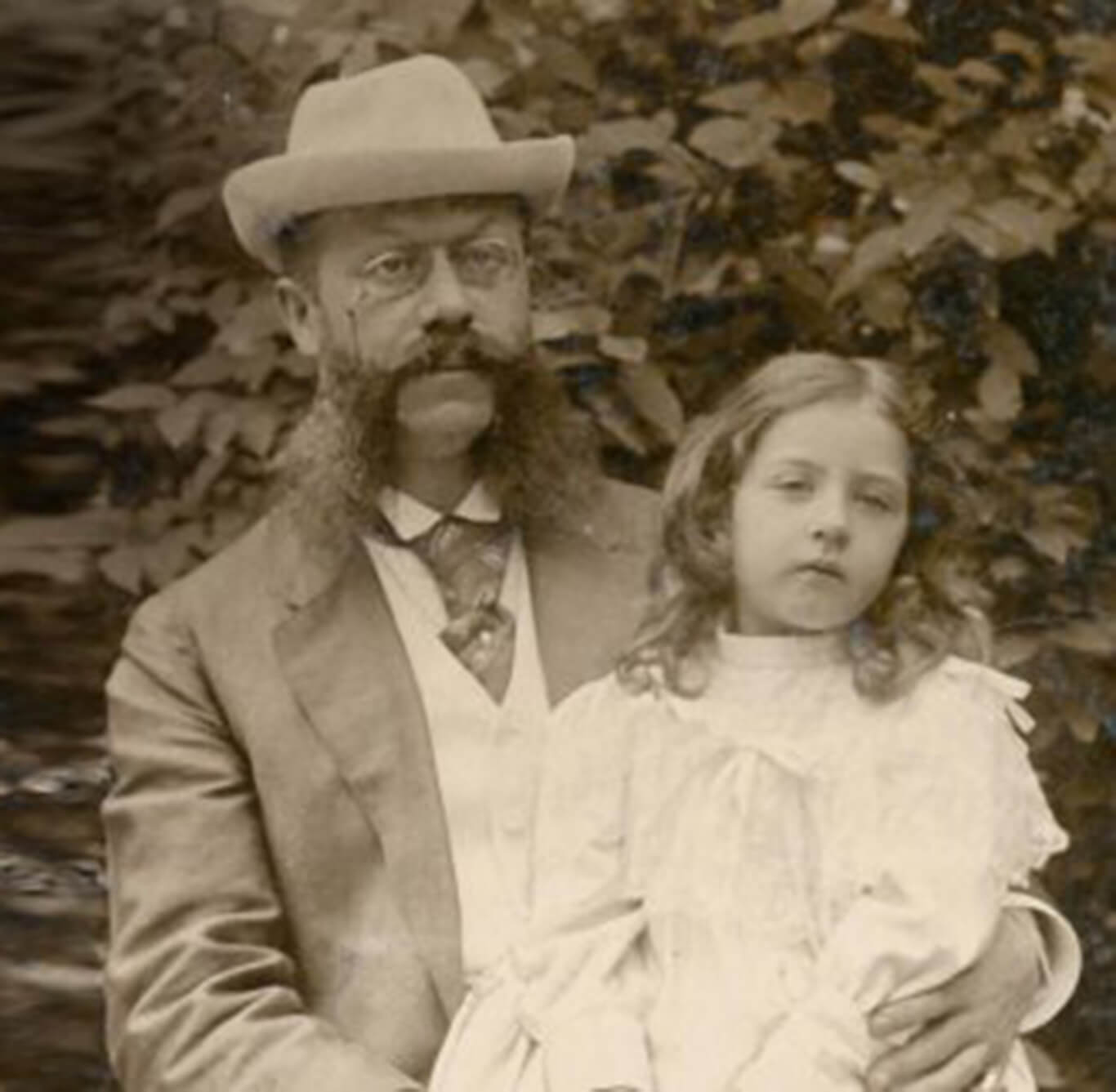 That was where the amalgamation of several forces, synergies, and creative minds took place to create the singular direction of luxury and sport that has defined brand Mercedes for the past 90-odd years. The SS (Sport Supercharger), SSK, and SSL models of Mercedes-Benz made them very popular with the upper echelons of society. During that time, the chassis of these cars were custom made and would cost more than $7000. That was roughly about ten month's wages for a middle-class family, so realistically the only people who could afford such luxury were the millionaires, industrialists, and the people on the silver screen.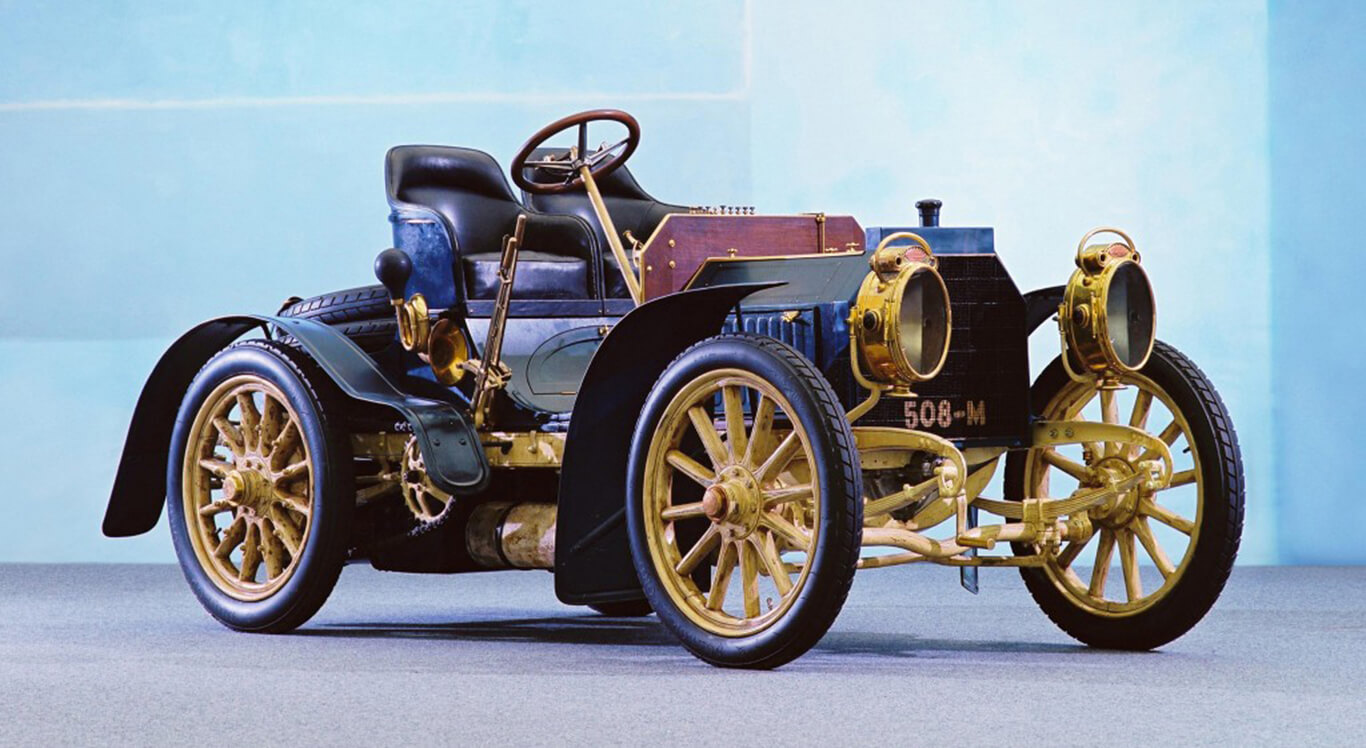 Ascension To The World Stage
When Adolf Hitler came to power in 1933, he wanted to show off German engineering superiority to the rest of the world, so he offered insane subsidies to Mercedes-Benz to participate in Grand Prix races. Between 1934 and 1939, boosted by those SS engines, the Mercedes cars won every motorsport race in all of Europe. That put the spotlight on the brand, and along with its uber-luxurious image, Mercedes also became the pinnacle of powerful engineering.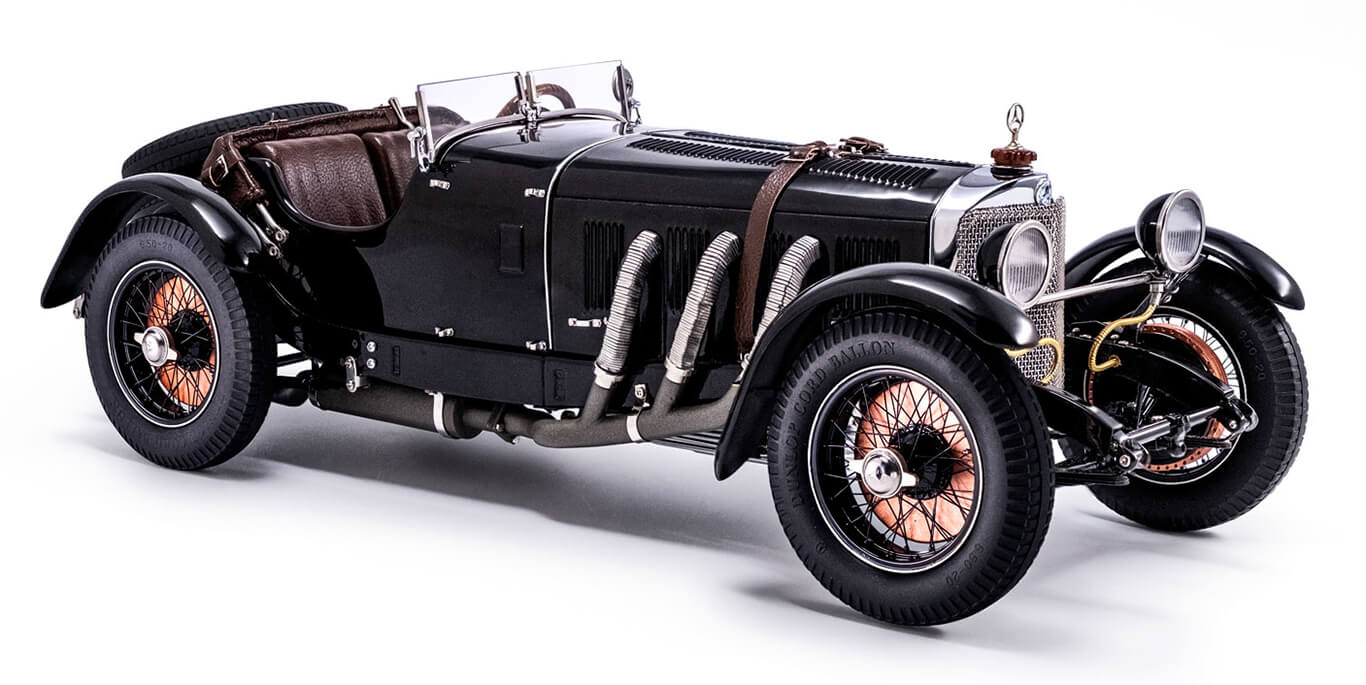 However, with the second World War and the devastation of Germany, the automobile industry and motorsport took a beating. German cars and manufacturers were banned, and Mercedes was limited to making cars for their own country. Seven years after the war, when the ban was lifted, Mercedes decided to make a grand return to the motorsport world after 15 years of absence. They brought in new technology like direct fuel injection into all eight cylinders, internal turbo breaks, a new spring-based axel with a lower pivot to their race cars, and won all the races all over again, like they'd never left.
That was the beginning of Mercedes' identity of being the most recognizable and most reputed automobile brand in Europe, if not the entire world. From the mid-50s onwards, up until today, Mercedes cars are made for the ultimate experience. And this legacy comes from a legendary perception of luxury and class associated with the brand Mercedes. Winning races is one thing, and being the ultimate choice in automobile luxury is another. Mercedes captured the imagination of the consumers with their infallible approach to quality. Back in the 60s, when their market boomed, Mercedes focussed on producing just a handful of models. It was always quality over quantity, a model which later benefitted Ferrari, too.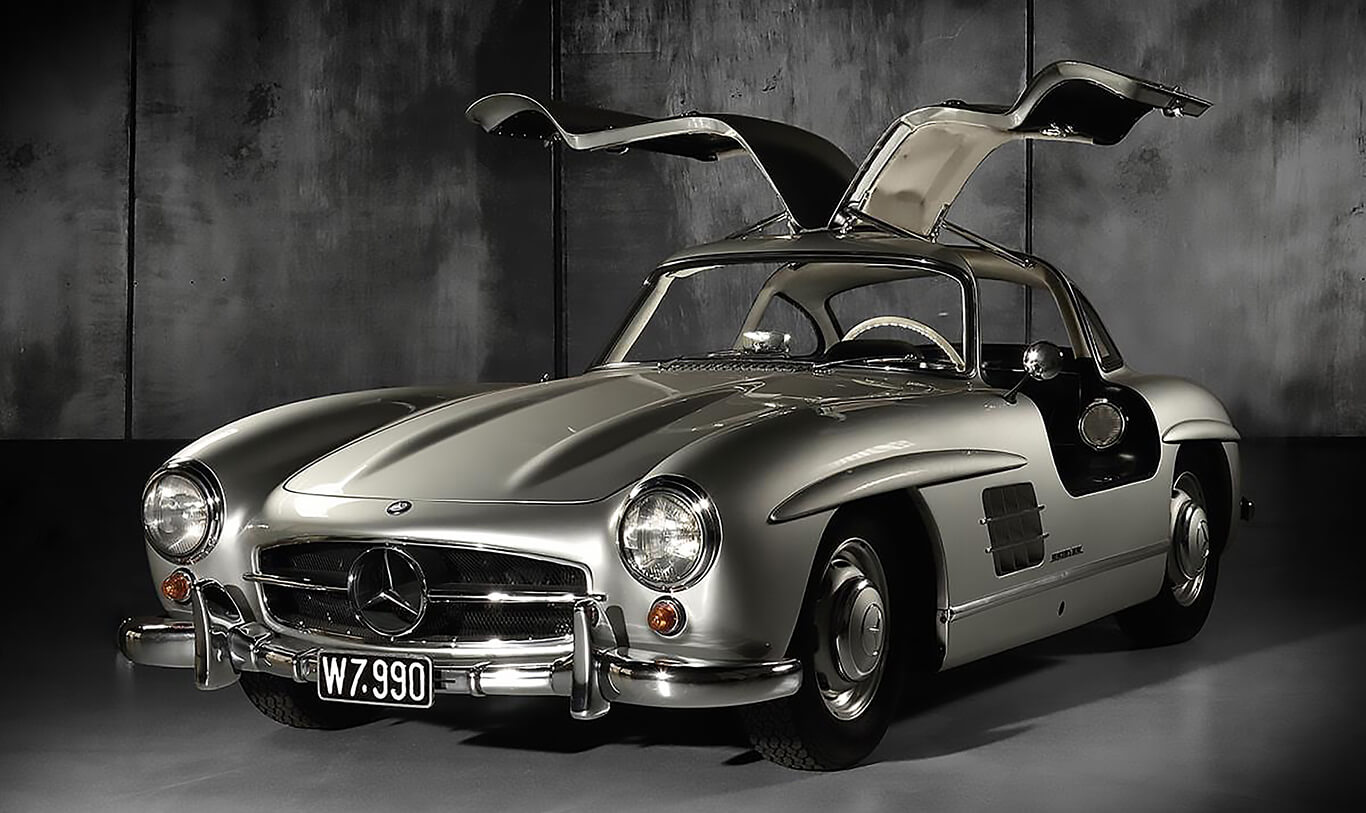 Building A Heritage And Legacy
Over the years, a Mercedes isn't just a fancy car you buy with a lot of money. It's more than just a status symbol. They say half of the world's wealth is held by 1 percent of its population; for the remaining 99 percent, owning a Mercedes is a matter of fulfilling a life-long dream. While the upper-middle class and the elite buy the AMGs and the McClarens, the middle-class dreams of owning the E or C class, or even the hatchback coupes someday.
The way this luxury brand attained its image was through some timeless models. The 1955 300 SL Gull-Wing, for example, had the insane pop-up (gull wing) doors way before they became the fad with DeLoreans, Paganis, and Teslas. Not just that, it was one of the first cars to come with hybrid luggage space options, since its ergonomic boot could only house the car's Stepney. Another iconic offering from the Germans was the Mercedes-Benz 600 saloon from 1962. The modern, electronic SUVs and sedans offer multi-directional seat adjustments, but the 600 used to offer motorized seats and a climate control system, almost 60 years ago. Such is the 600 legacy that Queen Elizabeth's visits to Germany still invite a vintage Mercedes 600 roll out.
If you've ever had the pleasure of driving a 500E from the 90s or an SLS AMG from the 2000s, or the robust modern G-Class hulks, you know that a Mercedes isn't just about class, performance, and luxury. A Mercedes is a matter of losing your heart to an immortal machine. A day would come when you'd have passed on, but your pioneering Merc will still be there, standing the true test of time.