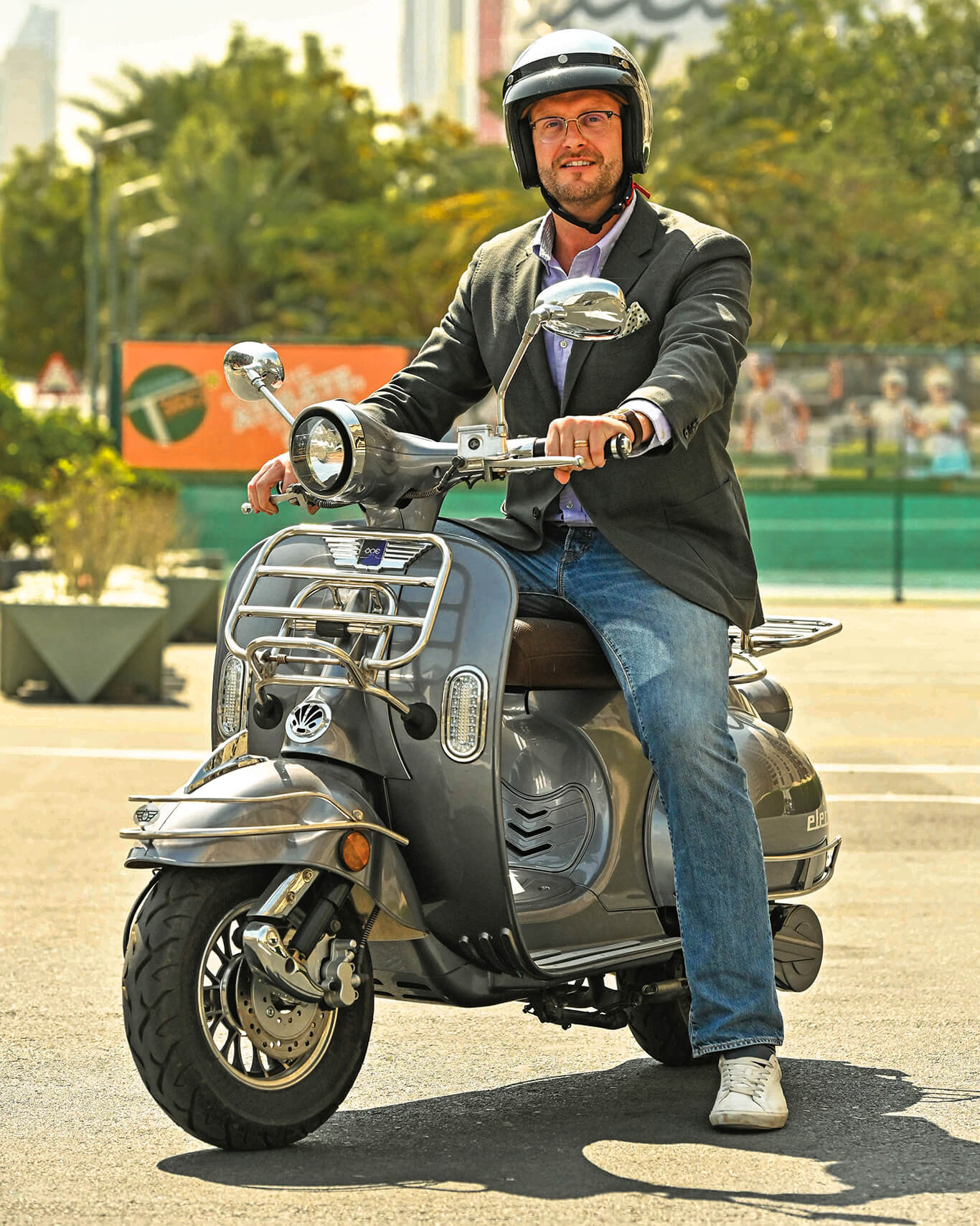 In his office at The Sustainable City in Dubai, Adam Ridgway has a large teal-hued artwork in his office that he says was his way to celebrate a small win at a time when he first set out in business. The CEO of ONE MOTO, is making waves in the electric vehicle space with a clutch of sustainable products. For someone who believes living life to the fullest while making a difference is of utmost importance, he recollects his journey in this exclusive conversation with ASPIRE.
Growing up in the UK, Ridgway admits he was not academically inclined and found ways to barter deals to ensure his homework was done when he was just 12. While he excelled in art and the creative side of schooling, he never really felt challenged, so he decided to do a course in business. "I, however, failed the cash flow forecast and business financing courses. My teacher came up to me and asked how I could dream of running a business empire having failed at the financial courses. I told him with utmost respect that I would simply employ someone who can do it better than I can."
Only 17 then, it was also when he set up his first company in London that organized boat cruises on the River Thames. This was all before mobile phones and the Internet, so he made calls to bus companies to organize the transport and called the yacht company and convinced them to work without a deposit. "Building relationships was key and has been the foundation of who I am today," says Adam. He continues to say, "After various other creative roles, I was trying to find my reason, my what, and who I was." When he was about 19, he soon moved on from the cruise business and set up a company that helped others set up companies doing various bits and pieces. In his early 20s, he took a leap of faith and started an incredible career in television.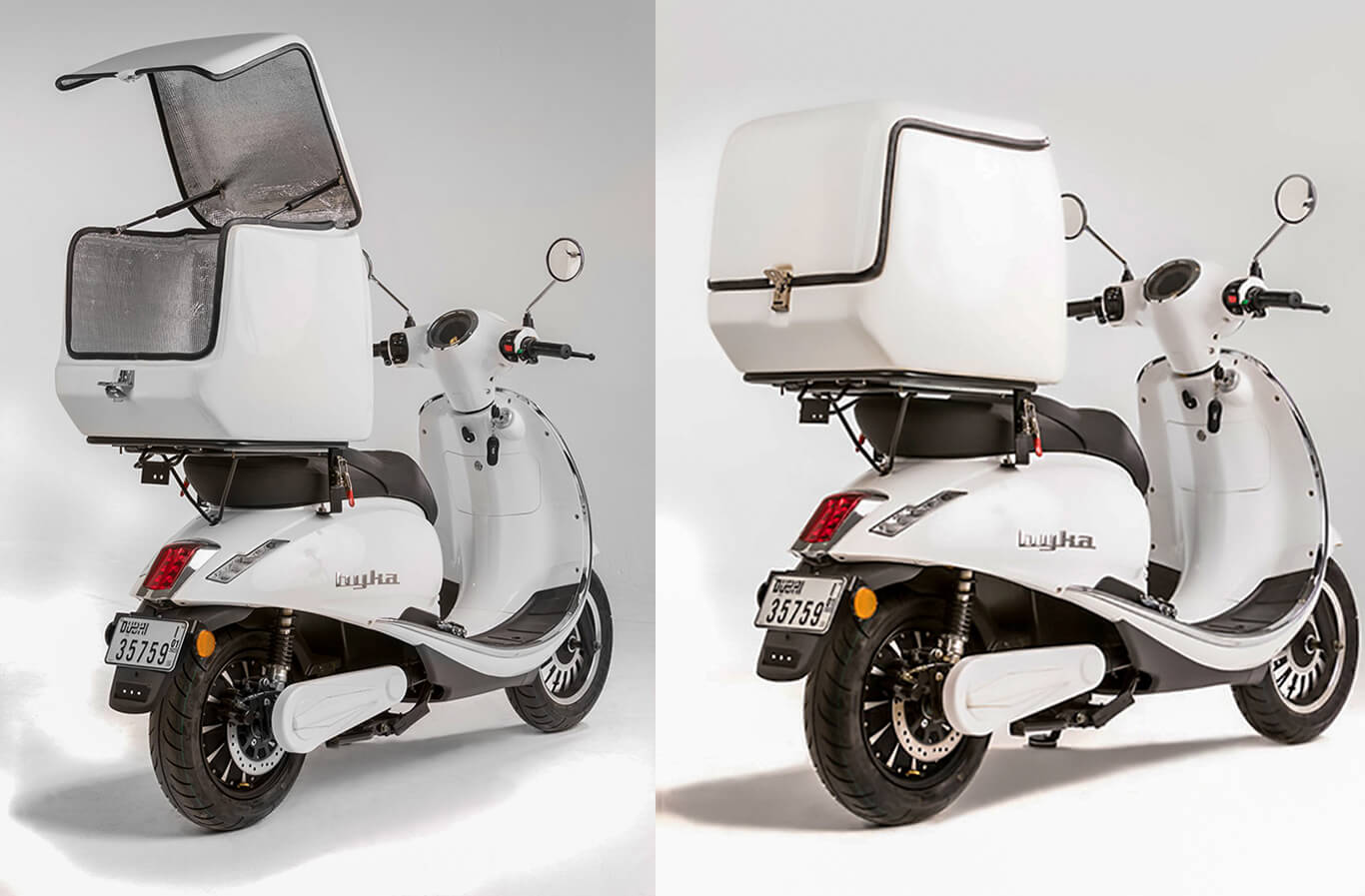 Starting as a Production runner on Ready Steady Cook (BBC) working with celebrities and contestants on UK's favorite cooking show, Adam moved on to a Senior Researcher role at Enteraction Productions LLC and worked as an actor for a month at Tiger Aspect. He then worked as a Senior Researcher and Assistant Producer at Endemol Shine UK on BBC's reality show Living with Kimberley. After working as Assistant Producer in Ricochet TV, Optomen Television and Tiger Aspect, he worked as a TV Presenter for Life TV Production on a show called 'Dress My Mate'. He also had a stint with BBC London as a Radio DJ co-presenting a daily evening talk radio show with themed music selections.
"The TV career was probably one of the most treasured times of my life because I was working on very creative and high-pressure timelines with hundreds of different personalities that helped my personal development in terms of being able to build relationships," says Adam, clearly pleased with his progress. It was this combination of creative ability and business acumen that helped him when he decided to shift to Dubai about 13 years ago. "I had a job, so I shipped out all my stuff to Dubai before I even arrived, absolutely committed to the country," he recalls.
While he was offered a job with a leading production company to head the program developments they were looking to produce, but when he got here, he was informed of a freeze on recruitment, a term he had never heard before. It was eight months before he got another job, and during this time he learned about Arabic culture, communication between different nationalities, and working on new content formats. Noticing an opportunity, Adam goes on to say, "I noticed there wasn't a portal for the media industry to communicate like in the other parts of the world, and that was the catalyst to start MEDIACUBED The Creative Group in 2009, an online portal for the media industry to communicate," and after a decade he successfully exited the business in late 2019.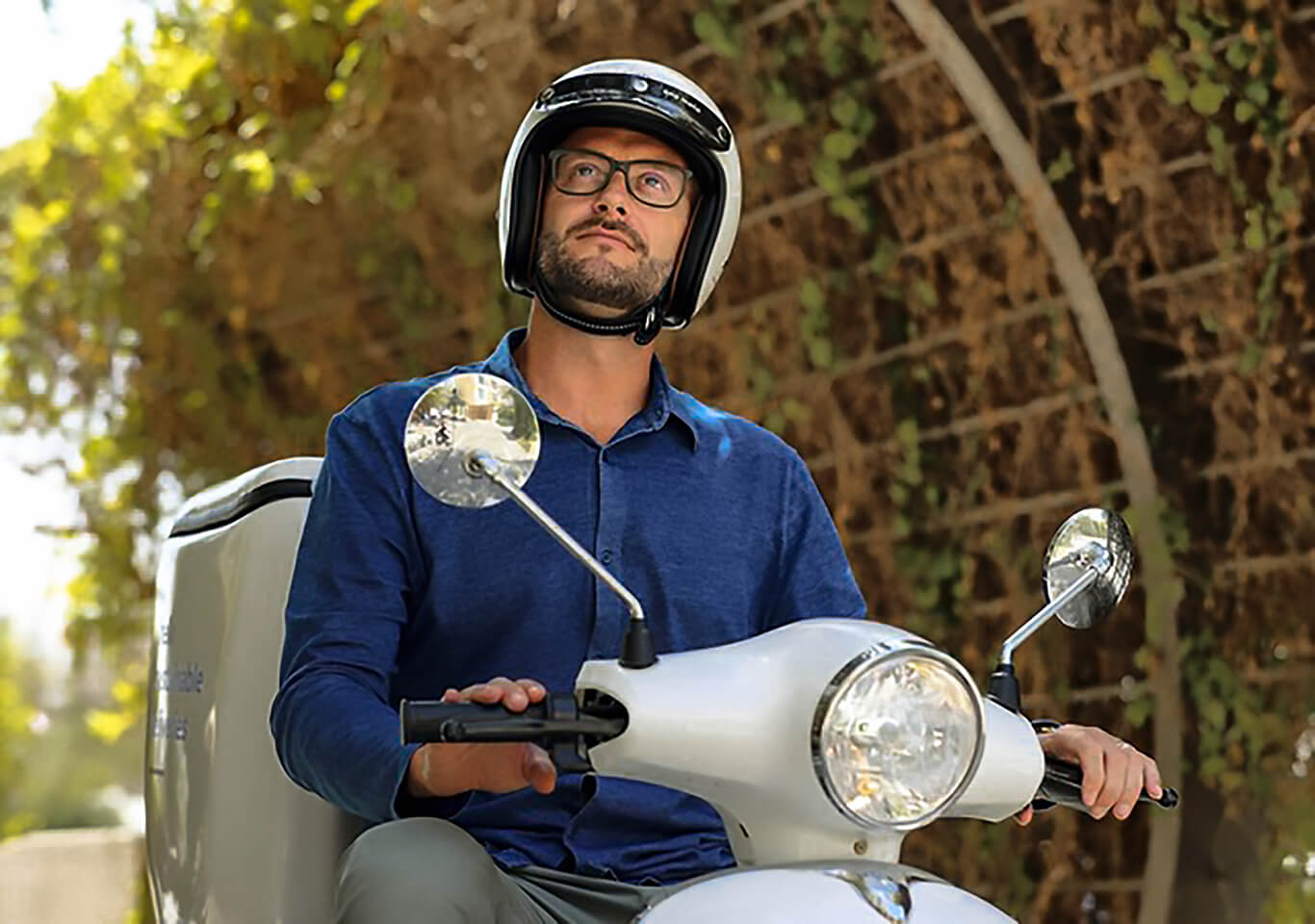 About five years ago, Adam thought there was a problem with delivery vehicles in the UAE, and this was the spark of ignition for ONE MOTO. A tech-driven electric vehicle (EV) manufacturer for what he calls "smartphones on wheels." The current product portfolio includes 'byka', a purpose-designed delivery motorbike, 'electa', a modern classic-looking scooter, and 'commuta', the commuter's choice of two-wheeled transport. The 'deliva' range includes Mobicool, Hypa-Go, Parcel, and Tri-wheel for grocery and parcel delivery vehicles, while 'scoota' is the micro-mobilitator, and 'ryda' is a range of e-bikes for commuters, weekend riders, and fitness lovers.
Adam is also the first and only ESMA and RTA approved electric vehicle manufacturer in Dubai. Being the first mover in the EV space, the challenge has been about educating the market about the concept. With a vision to be in 100 cities by 2028, he remarks, "That is a very audacious goal that needs the right team to build a brand based on five core values that relate to the community. We are not about selling or creating vehicles that my generation and those above relate to, but it is looking towards delivering to our future customers, who believe in transparent core values they relate and engage with – that's the future."
He further adds, "Reports suggest that the youth may not get a driving license or be able to afford a vehicle or perhaps even need one in the future, meaning it is all about how you can make a cost-effective, affordable, and convenient mode of transport that everyone can experience." Therefore, his goal is not just to design these vehicles that have longevity but is also futuristic as it uses 3D printed recycled materials that can be swapped and changed as they aim to provide mobility for all. "A big part of our CSR initiative is that for every vehicle that we sell, we look at providing mobility in weak financial countries to be able to give access and ability for those to commute. My goal is to make a difference as long as I am around," says Adam with one focused ambition to switch the commercial delivery vehicles in the UAE electric by 2024.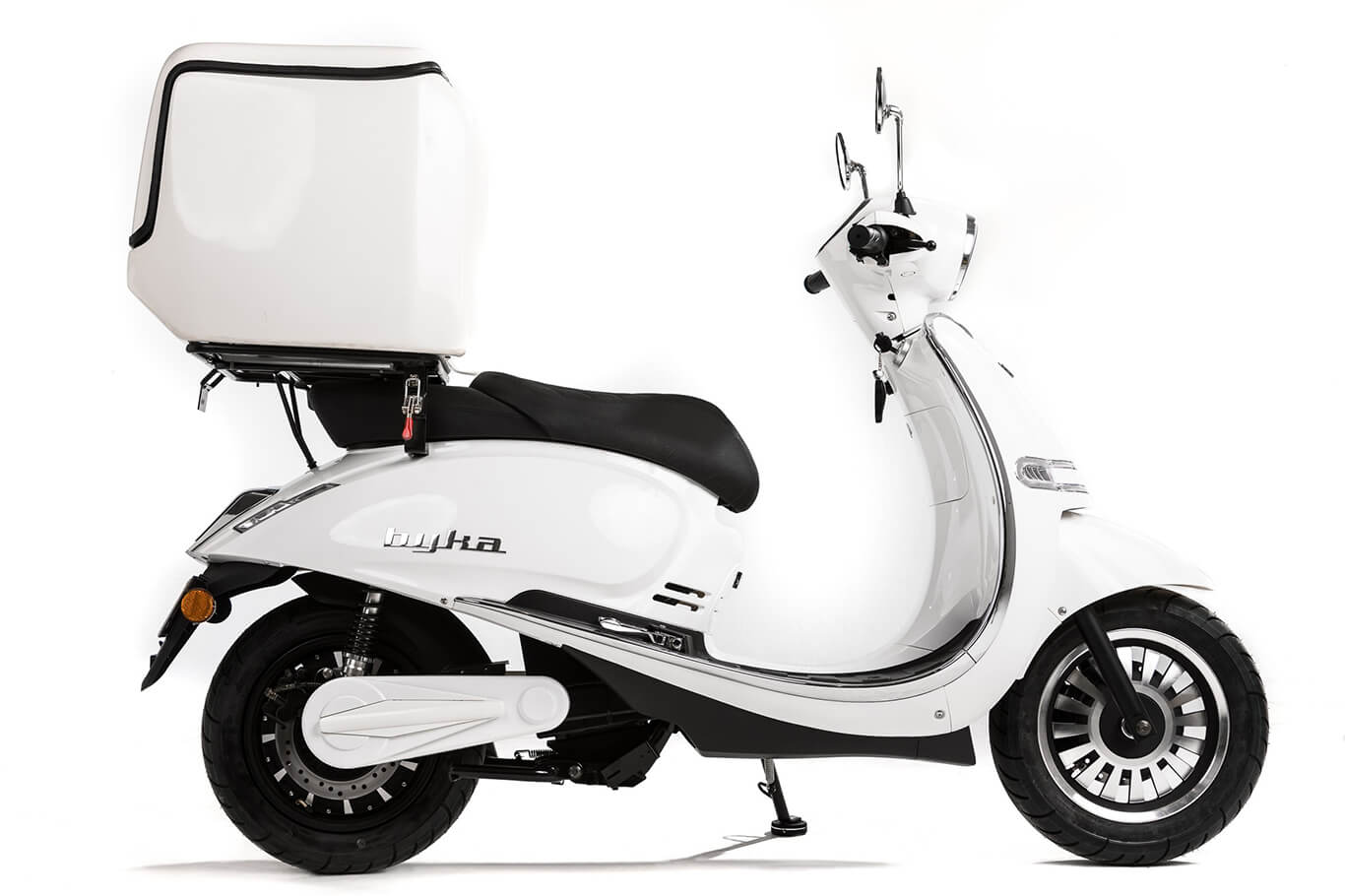 ONE MOTO is a very modular business in foundations and operations, the structure of the team as well as the vehicles themselves. In the first phase, the company is focusing on producing the vehicles they have already launched globally, trialing and testing them with some of the world's largest last-mile operators and grocery companies. "Phase two, which is what I am working on now, is to build a UAE manufacturing plant and as we expand in 14 territories globally to create a manufacturing plant in each country," says Adam very optimistically. His engineers and designers are also working with a leading University to design the next fleet of vehicles, the prototype of which will be ready by the end of June 2021.
While ONE MOTOs parent company is in the UK, the "business is very much home-grown in the UAE," and the head office in Dubai has a sustainably focused core team. The company has been five years in development before launching in Dubai 16 months ago in December 2019. "We spent 2020 on building market awareness, to educate the e-bike's benefits to the environment, residents, riders, and to demonstrate the profitability to the companies operating in the last-mile delivery sector. We launched our flagship e-bike range at GOTEX last year with overwhelming success," Adam tells us. This helped the company win five awards, and one of them was the UAE Sustainable Business of the Year. While he does not give away the turnover figures, he admits they have doubled their turnover last year and declared a profit – in the first 12 months of arguably the most challenging of years – they also successfully closed a raise.
The Future Is Electrifying
Currently, the company has three vehicles in the prototype stage, including a three in one motorcycle, e-bikes designed for men and two e-bikes for women, and a fat-wheel off-road bike. The futuristic CEO adds, "We are also in development with two cars, a microcar, and an SUV. With the development of these two, I believe that would complete our product portfolio. As the industry expands, it will become a very small space as we will not have as many manufacturers. All vehicles will have very similar operating systems or digital experience and the same safety features. We're focused on our niche and believe in collaborations."
In October 2019, when he was becoming a father for the first time and on the verge of turning 40, Adam decided to give up his media career for ONE MOTO. He credits his wife, who is his pillar of support, and his daughter, who lights up his life, as his source of motivation. "On a personal level, I love what I do. The belief everyone shares in this collaborative state is definitely a motivational driver, and I have a clear three-year plan that motivates me too."
All set to embrace fatherhood again, he prides on managing his personal and professional life well. While he loves playing the guitar and cooking as much as possible, he was recently also a finalist in the UAE's Amateur Barbecue Master.
His advice to people who have entrepreneurial dreams is straightforward. "It is about you believing in yourself and having the tenacity to give it everything you have got and hopefully enjoy it along the way. If you don't enjoy it, don't do it. Speak to strangers; they are as significant as your friends and family who will support you. You need to balance self-belief, ego, and modesty. It's only wisdom (coming from experience) that'll teach you when to give up, which direction to take, what opportunities to create, and how best can you implement 'your current hand'." He signs off with these words, "Stay focused on your goal (and make sure you have one)."