Simon Sinek, the British-American author, motivational speaker, and organizational consultant is best known for this book which was published in 2009. Sinek's book on leadership principles and leadership strategies has been praised by critics and has become an international bestseller. It has been translated into over 30 languages and has sold over 2 million copies. Sinek has also delivered a TED Talk on the same topic, which has been viewed over 30 million times.
In 'Start With Why', Sinek argues that the most successful leaders are those who are able to articulate a clear and compelling "why" for their organizations. He defines "why" as the purpose or belief that drives an organization or individual. Sinek argues that when people know your 'why", they are more likely to be inspired to follow you and to work hard to achieve your goals. Sinek supports his argument with examples from a variety of different industries, including business, politics, and religion. He cites examples of leaders such as Martin Luther King Jr., Steve Jobs, and the Wright Brothers as people who were able to inspire others by articulating a clear and compelling "why".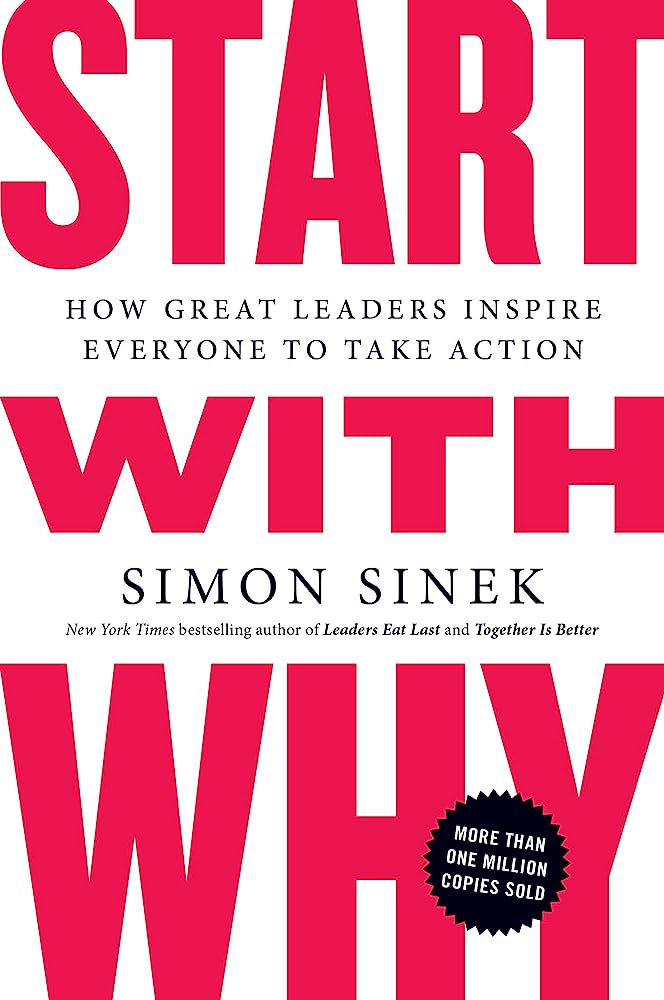 While some critics have argued that the book is too simplistic, it is clear that Sinek's message is a powerful one and has resonated with many people. 'Start With Why' is a must-read for anyone who wants to be a more effective leader. Every entrepreneur should have this one in their library, as it is a book that can be referred back to time and time again for wisdom that can be applied practically in real-world business settings. Sinek's book is full of relatable advice that can be applied to any organization or individual. well-written and engaging, it ultimately leads you to consider your own "why".