Keeping cool in the midst of a stifling Dubai summer can be quite a challenge. So, when the scorching temperature blankets the city, waterparks are the perfect place to cool down and beat the heat. Jungle Bay – Dubai's newest waterpark at the Mina Seyahi complex is creating quite a buzz within a short time of its opening.
Located right on the bay of Mina Seyahi, this beachside attraction boasts incredible sea views, with Dubai Marina forming an incredible backdrop to this new waterpark.
Designed with the architecture of the Cycladic culture in mind, the waterpark exudes a pristine, minimalist charm. With azure and white tones blending throughout, Aegean vibes reign supreme here. Your first glance at the façade of Jungle Bay will transport you to the beaches of Santorini in Greece. As you enter, you are greeted by an abundance of lush greenery enveloping the park, further enhancing the allure of the Mediterranean.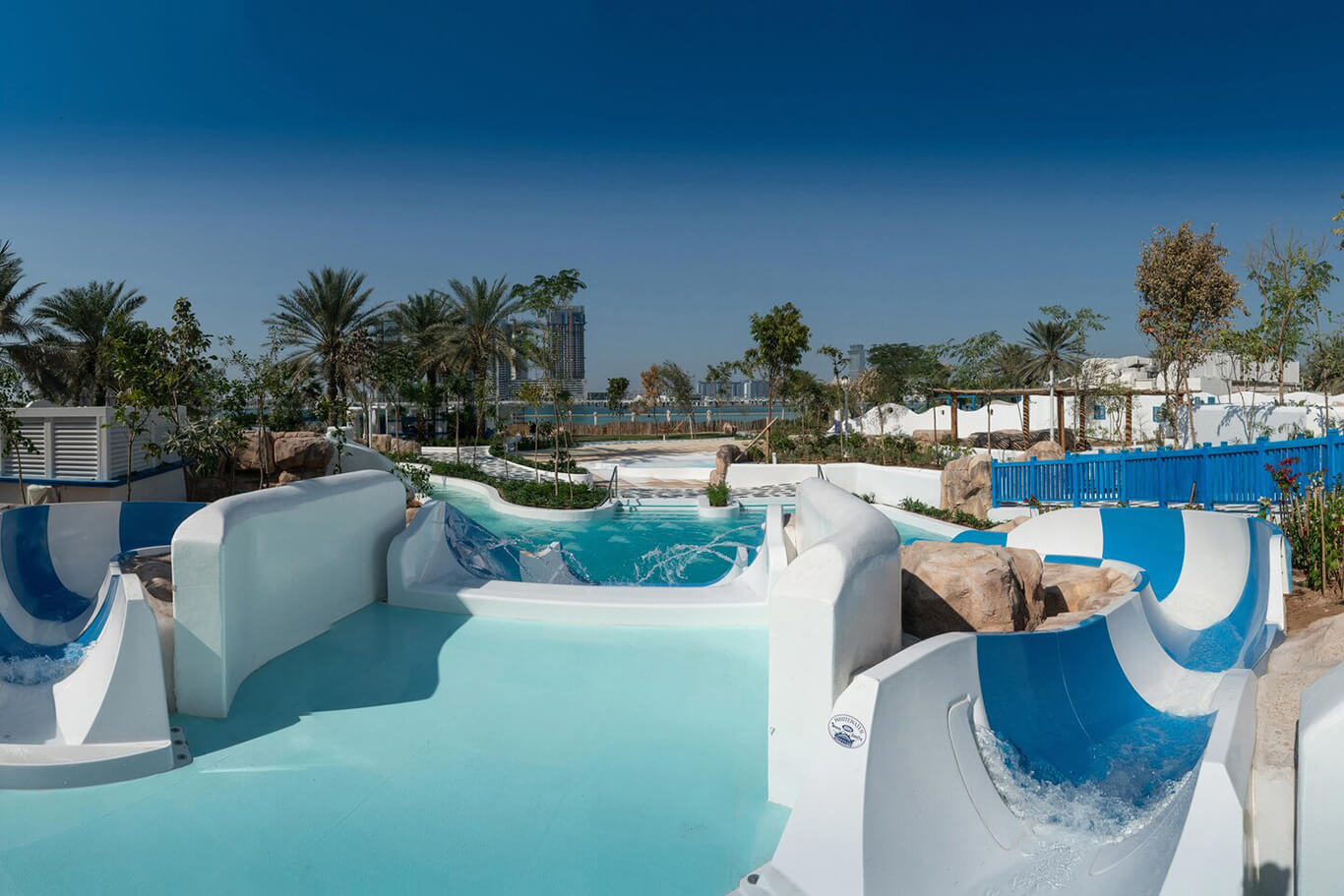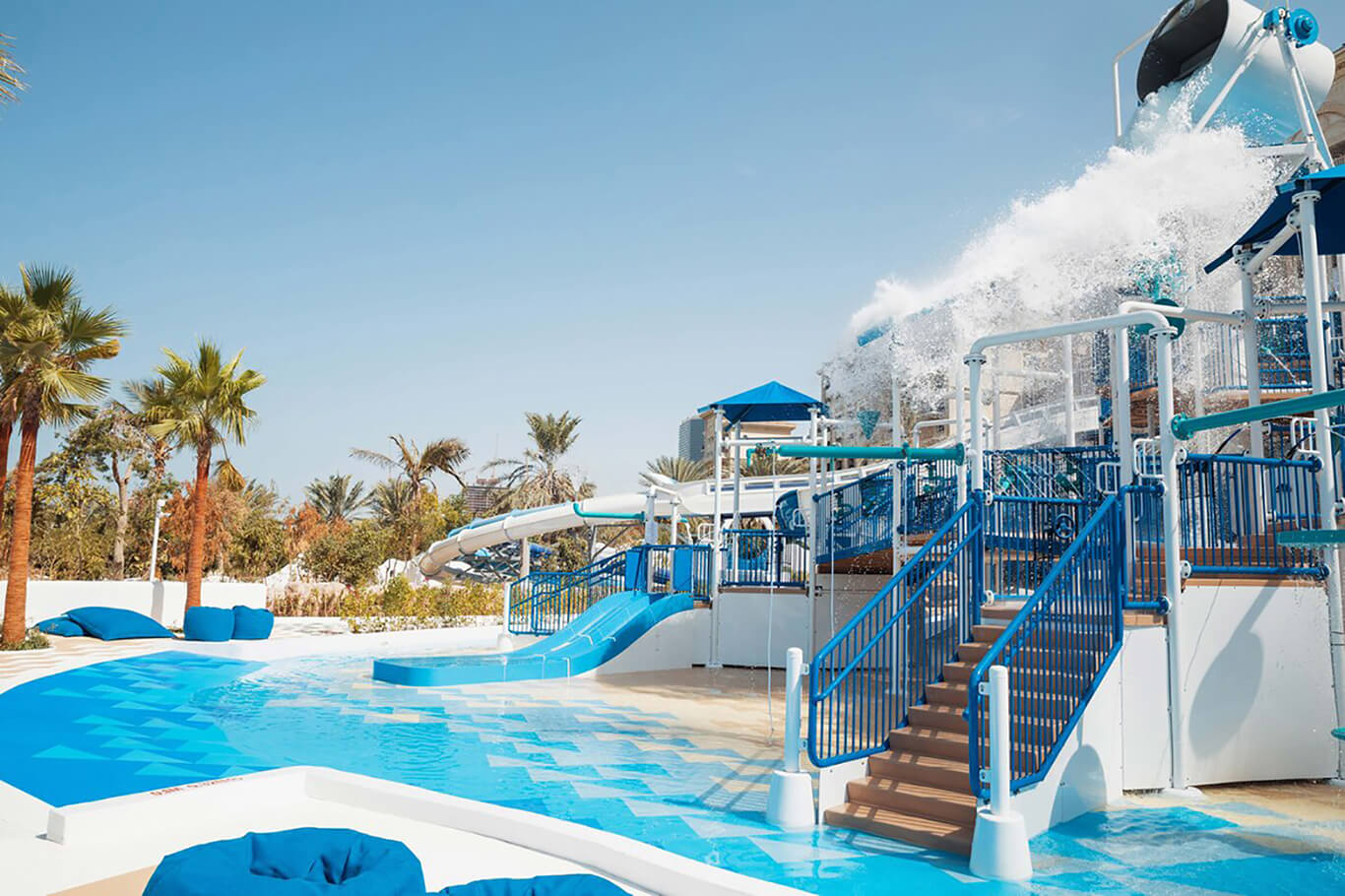 Soaking In The Sun, Food, And Fun
A fun excursion for the entire family, Jungle Bay features exhilarating rides and adventures with something for everyone. The most enthralling ones are 'The Lighthouse' and 'Whizzard', while the Body Slides and Gentle Kids' Slides are perfect and safe for the little thrill-seekers.
A surefire crowd-puller is 'The Family Waves', a 6-meter pneumatic wave pool offering hours of splashing fun. The other adventurous rides are supremely fun when discovered on your visit to Jungle Bay.
The beach restaurant at the waterpark is well equipped to serve up casual food and beverages to the crowds throughout the day. The food scene here is a guaranteed winner with kids and adults alike. Adults can enjoy their own pockets of bliss with cabanas, stocked with a beach bar on-site to ensure they are as entertained as the little ones.
For a complete bang for your buck, plan your trip on a weekday as the prices are lower compared to weekends. Day passes to Mina Club also grant waterpark access which costs Dhs 200 on weekdays and Dhs 250 on weekends. The kid's pass is priced at Dhs 100 on weekdays and Dhs 125-150 on weekends. 4-6 hours is what one would typically spend here as the park isn't as big as compared to the other parks in Dubai.