Audi is one of the original pioneers of the automobile industry. Founded in 1909 in Zwickau, Germany by engineer August Horch, the name Audi is the Latin for the word 'listen'. The name was apparently the brainchild of Horch's son who was studying Latin as the company's founders were trying to come up with a name. The word Horch is German for 'listen' and so the boy thought the Latin word would be a good one. And so, Audi was born.
In the intervening period Audi has gone through many iterations as a company and is now a luxury car brand as part of the huge German Volkswagen Group.
As a competitor to the other two German luxury brands, Mercedes Benz and BMW, Audi is generally seen as a sporty and innovative brand with a more accessible image, while BMW is known for its performance-oriented approach, and Mercedes-Benz for its luxury and refinement.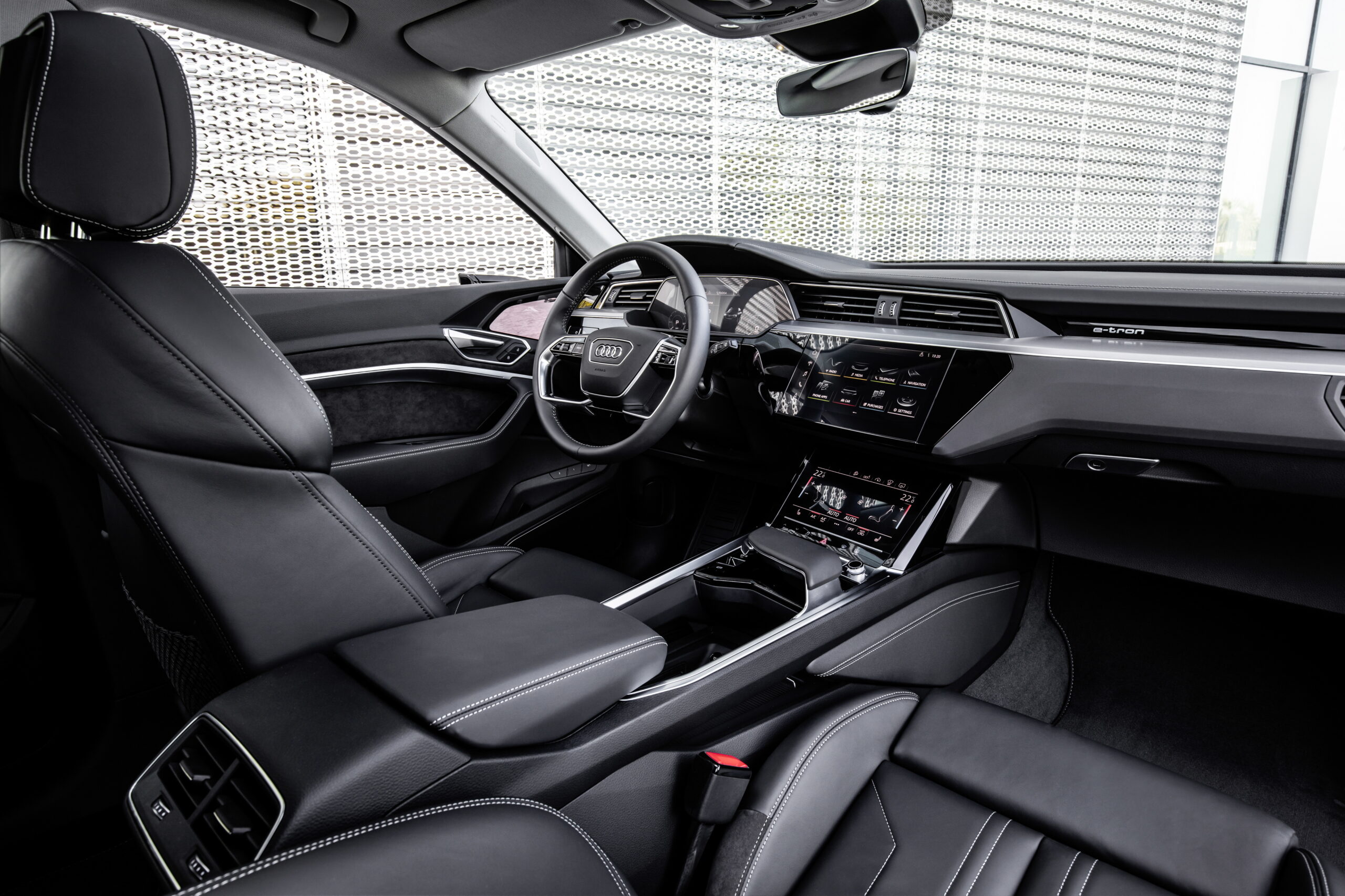 With the recent focus on EVs (electric vehicles) Audi has also entered this market with its e-tron mid-size electric SUV that retains the look, feel and driving experience Audi customers would expect. The e-tron Sportback has a sleeker design, with a sloping roofline that gives it a sportier look.
The e-tron range features a 95 kWh battery pack that provides an estimated range of up to 357 km on a single charge for the e-tron, and up to 350 km for the e-tron Sportback. The actual range may vary depending on driving style, road conditions, and other factors.


The e-tron range is powered by two electric motors, one on the front and one on the rear axle, which provide a combined output of up to 408 horsepower and 490 lb-ft of torque. This all-wheel drive setup allows the e-tron to accelerate from 0 to 60 miles per hour in just 5.5 seconds, while the e-tron Sportback can do the same in 5.7 seconds.
The e-tron range can be charged using a variety of methods, including a home charging station, a public charging station, or a fast-charging station. With a 150 kW fast-charging station, the e-tron range can be charged up to 80% in just 30 minutes. If a top-up is needed, a fast-charging terminal will give an additional 110 km range in just 10 minutes. The battery has an 8-year or 160,000 km warranty. But individual cells can be replaced independently, if required.


The e-tron range comes with a range of advanced features, including a virtual cockpit with a 12.3-inch digital display, a 10.1-inch touchscreen for infotainment, and a 360-degree camera system that provides a view of the vehicle's surroundings. It also features Audi's MMI Navigation Plus system, which includes real-time traffic information, weather updates, and more.
The e-tron range has received high marks for safety, with the e-tron receiving a Top Safety Pick+ award from the Insurance Institute for Highway Safety. It features a range of advanced safety features, including adaptive cruise control, lane departure warning and automatic emergency braking.
Overall, the Audi e-tron range is a premium line of electric vehicles that combines luxury, performance, and cutting-edge technology with its spacious and comfortable interior, advanced features, and impressive range and performance, making the e-tron range a top choice for those looking for an all-electric SUV.
From 460,950 AED, excluding any additional features.
Feature

e-tron

E-tron
Sportback

Engine Type

Electric Motor

Electric Motor

Max Power in hp (kW)

408 (300)*

408 (300)*

Max Torque in Nm (lb ft)

664 (490)*

664 (490)*

Drive Type

Quattro All-wheel Drive

Quattro All-wheel Drive

Acceleration 0-100 km/h in sec

5.5*

5.7*

Gross Battery Capacity (kWh)

95

95

Net Battery Capacity (kWh)

86

86

Top Speed (km/h)

200

200

Range (km)

357

350