Coming from a hospitality background and with over 20 years of experience, Hamdani is known for his notable ground-breaking sustainable campaigns and has been recognized with several awards and certifications as a testament of his success at being on the forefront of sustainability within the UAE's hospitality industry. 
Over the last decade, he has revolutionized the hospitality industry with his committed enthusiasm to carry out projects on environment, community and charity.
Environment Sustainability
Known as the initiator of green programmes in the northern emirates, Iftikhar has made his mark, efficaciously engaging hoteliers to follow suit. In early 2012, he applied the 'reduce, reuse and recycle' principle and led the Zero Landfill Project in Ajman, that aimed at achieving zero waste disposals into the landfill. He pioneered and put in place a waste management system that made use of a compost machine to turn the kitchen's waste into usable natural fertilizer. The composts were then used to enrich the Urban Farm (430 square meter piece of land) that he instated to cultivate organic produce for the kitchen. 
Apart from this project, he conjoined several smaller CSR campaigns and organized environmental roundtable conferences in the region. A regular speaker and panellist at various hospitality and sustainability conferences locally and internationally (USA, UK, Italy, Kingdom of Saudi Arabia, and Pakistan), Hamdani says, "Having sustainable business practices leads to an enhanced reputation and brand image, which translates to greater profits for the organization in the long term. It all begins with the mindset to foster positive change in our environment."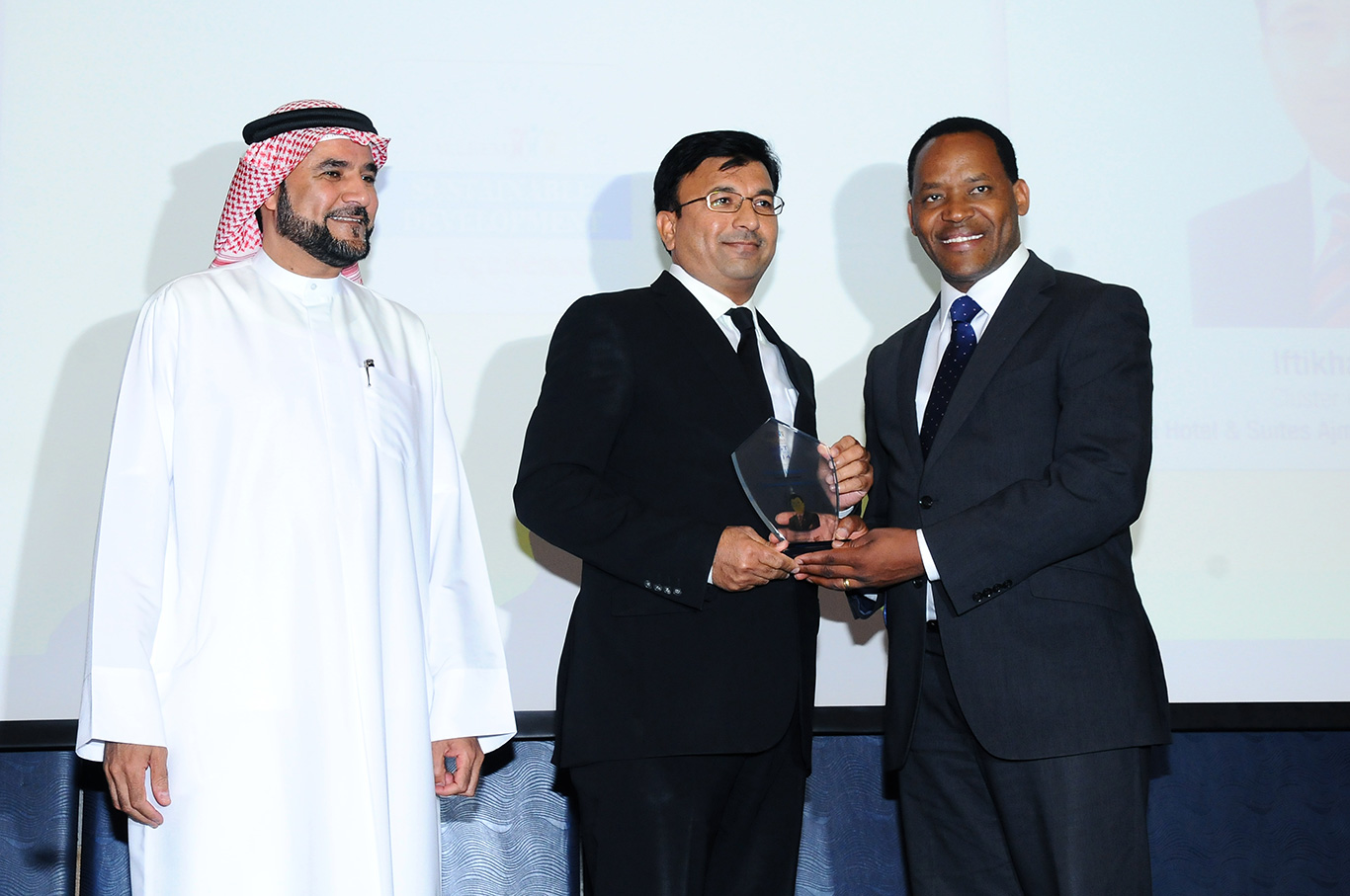 He was lauded as Brand Ambassador of Wyndham Hotel Group in 2012 and announced for Wyndham Hotel Group EMEA President's Award for CSR 2016 owing to his involvement in various charitable and sustainable programmes. He was also the recipient of Alleem Sustainable Development Excellence Awards in 2012.  
Hozpitality Excellence Awards named him as CSR Champion 2015 & 2017, General Manager 2016 and Inspirational General Manager 2019. The other awards he has won include CSR Professional of the Year at the Gulf Sustainability and CSR Awards 2018; Game Changer at Arabian Travel Awards 2019; Inspiring Hotel Leader in Middle East 2019 at the Versatile Excellence Travel Awards by TravelScapes; and the title of Green Personality at the Ajman Sustainable Tourism Awards 2019.
What gets him to achieve these wonderous feats he says is his vested interest in the wellbeing of his staff and the people he interacts with. Hamdani considers himself as their family away from home. As far as his immense experience is concerned, he has been able to prove that remuneration is not the only basis to keep staff happy, especially them being miles apart from their own families. 
"Human sustainability is about appreciation, care, empowerment and engagement, which will always lead a company to success, as well as personal career growth for the individual," is his staunch belief.
In accordance, Hamdani has invested in his staff for their training & skill programs that eventually developed their career to a better one; he has improved their health and safety at the workplace; encouraged their engagements in corporate social responsibility programs to make them feel worthy. Being a transparent leader, he always makes his staff comfortable to share their thoughts, ideas, suggestions about work and even personal matters, eventually leading to a very low iteration rate for his organization.
"It takes two to tango," he quotes and continues to say that it is both, active cooperation and understanding of leader and the staff to achieve a company's goal. For him, it is never a leader or a team working alone, but both parties working together with proper guidance from the leader pointing in the one direction to success.
Tackling food wastage is what he has set his intent upon for the coming year. "There is so much of food that is trashed every day, especially on events, that can feed a hungry stomach," hinting at the less fortunate families and the workers in the labour camps. Hamdani wishes to collaborate with other hospitality leaders on sharing the untouched food with the less privileged through impactful yet straightforward actions.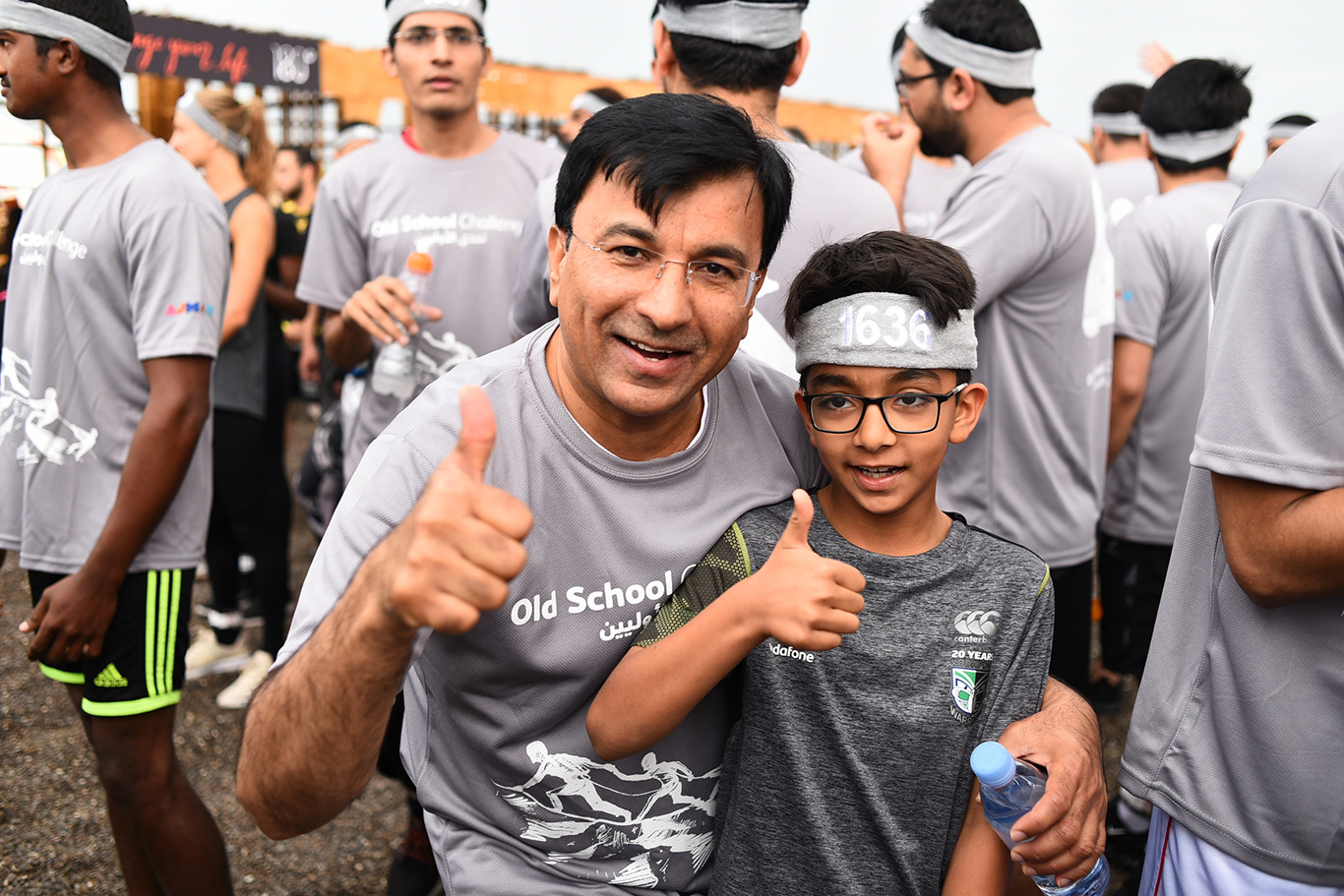 "Donating food is just one of the many ways to help the people and the environment," he upholds. Though this is not new for him as he used to 'food donation' each year for special occasions like Ramadan and World Food Day; his 2021 vision is to continue it in a consistent daily manner regardless of any occasion. 
Speaking of this new program that he is so diligently putting together, he says, "We will not only nourish the hungry; we will also simultaneously avoid the cooked food going to the bin. Sharing meals with someone, especially those in need can be a spiritually uplifting experience… it does not only fill the empty stomachs, but it also feeds our souls."
Hamdani appeals and encourages others in the hospitality industry to not throw away surplus cooked meals from their outlets and donate it instead. He is willing to share his learnings and findings with other stakeholders as his projects have clearly shown the profits it could reap for the brand and also benefit the industry on the whole.
"Sustainability is all about creating systems that maintain itself long after its initiator isn't around, and that includes creating leaders as well. Real CSR is what you leave behind in the hearts of people – not as projects on a piece of paper," acclaims this true envoy.