When Monica Arya, a successful marketing professional for nearly 16 years came to Dubai in September 2020, her plans to start a brand-new chapter of life seemed invincible. But after cold responses when searching for a job despite her vast experience, she was forced to revisit the drawing board. "I'm an action taker," Monica asserts in our conversation, so she decided to create her own networking group, a hub of opportunities for learning and growth, so that no one would feel discouraged from fulfilling their dreams. Thus began the journey of Skillopaedia.
She observed countless Indian expats scrambling for extracurricular classes for their kids. Through Skillopaedia, she gave them access to develop their kids' talents at robotics, debates, photography, and the like, emboldening them with critical and creative life skills. Additionally, Skillopaedia prides itself on empowering entrepreneurs with small businesses by enabling the right people to reach their services.
Offering a complete circle of networking help, Skillopaedia functions as a marketing and advertising group where companies promote their products and services and find a customer base for their products. Monica is adept at making a business go "from zero to 100%'," as she puts it, and puts her skills to work to empower the lives of people.
Despite its brief lifetime of 4 months and counting, Skillopaedia has students participating from the USA, UK, Dubai, and India, galvanizing a growing community of teachers and small business owners via WhatsApp, Instagram, LinkedIn, and Facebook groups. While teachers post fliers for parents to contact them, members create referrals for each other, augmenting their chances to be noticed in the community rather than in the ultra-competitive market, thus helping them hit the ground running with their business. The community comes alive with the in-person meetings, a converging point where bakers, florists, decorators, and other small business curators can bring samples of their wares. Similarly, the teachers and counselors can offer a consulting session to the parents.
It is imperative for any businessperson to know their end goal from Skillopaedia's vast network. Monica explains, "Whenever somebody approaches me, we get on a meeting and I try to understand their focus area. Is it revenue, is it growth, is it getting more people attached to their business? Then we strategize a plan for them and provide them a referral on the group. On there, it is a balance between giving and taking referrals, where everyone helps each other out."
Monica recognizes that while sustaining a small business has always been a challenge; it is doubly so for women because common perceptions often work against them. "A woman's major challenge is building the trust factor because they are often seen first as a wife or a mother, rather than a business person. As a result, people assume they won't be able to do justice to their business. But to me, it is the other way around. Women are excellent multitaskers. They are also very focused and network efficiently for their businesses."
It is no surprise that Monica, who feels strongly about collaboration over competition in business, had the brainwave for a thriving networking platform. "Even if we're in the same domain, we don't have to compete. Instead, we can collaborate and create something unique!"

From Strength to Strength
Skillopaedia is still finding its footing, but its founder is brimming with ideas for the road ahead. "We intend to have separate platforms for sports, languages, subjects, and events as we grow further. Essentially, any parent looking to develop a unique skill in their child, and any woman looking to grow her business and expand its customer base, should first think of Skillopaedia. The platform will evolve to an extent where any search offers 10 or 15 options to choose from." In fact, in the upcoming Bur Dubai Fest organized by them, Monica welcomes all small businesses to have Facebook lives on the platform and place advertisements to publicize their business, affording them a shot at a wider audience.
Monica credits digital media and word-of-mouth publicity for contributing to their growth and garnering them suitable attention. "Nearly all top creative dance, music, and sports institutes of Dubai have partnered with us, now offering classes on Skillopaedia. Additionally, every time we have our business meetups, two to three guests join in, so with every passing meet, the whole corpus keeps increasing." She also credits her parents and family for her success, and is especially thankful to Saurabh, Kishore Dharamrajan, Anumeha, Sunil Chacko and Ankur Bahel who are the group support and experts on this journey.
Skillopaedia also doubles as the social media partner for many brands, introducing them and their services to the Skillopaedia family, which is 15000+ strong today. In recent times, they have been partners for several businesses like Yameen, Funtastic Family, Ms and Mrs India, and Be Unique Kids.
Success stories abound for those who have utilized Skillopaedia's network to grow their businesses. Glowing testimonials from small business owners themselves shine a light on Skillopaedia's contribution in organizing them into a community. Tappy Toes nursery saw their business grow and requests for admissions rise after Skillopaedia did a video shoot for them. Other ventures to taste success through the platform are Young Studio, Dramapaedia, Vasa LiveMusic Academy, Kareer Propel, Prashant Dance Studio, and many more.
The students, too, have emerged with flying colors through the skills nurtured through this network. While one videography student recently made a film that has garnered much appreciation on YouTube, another student started a bakery brand, now baking cakes for Dubai's elite at just 15 years of age.
Monica is determined to make Skillopaedia reach its highest potential. "Every day I get up and ask myself – What is Skillopaedia's focus? What have we achieved and what do we have to do next? If we keep exploring our business and our opportunities, that will always lead us where we want to go." But, of course, Monica's story is only one side of the coin. The other side is the stories of the self-motivated women who form Skillopaedia's energized network. Read on to acquaint yourself with the rising entrepreneurs that Skillopedia has helped enrich with opportunities for their business and vision.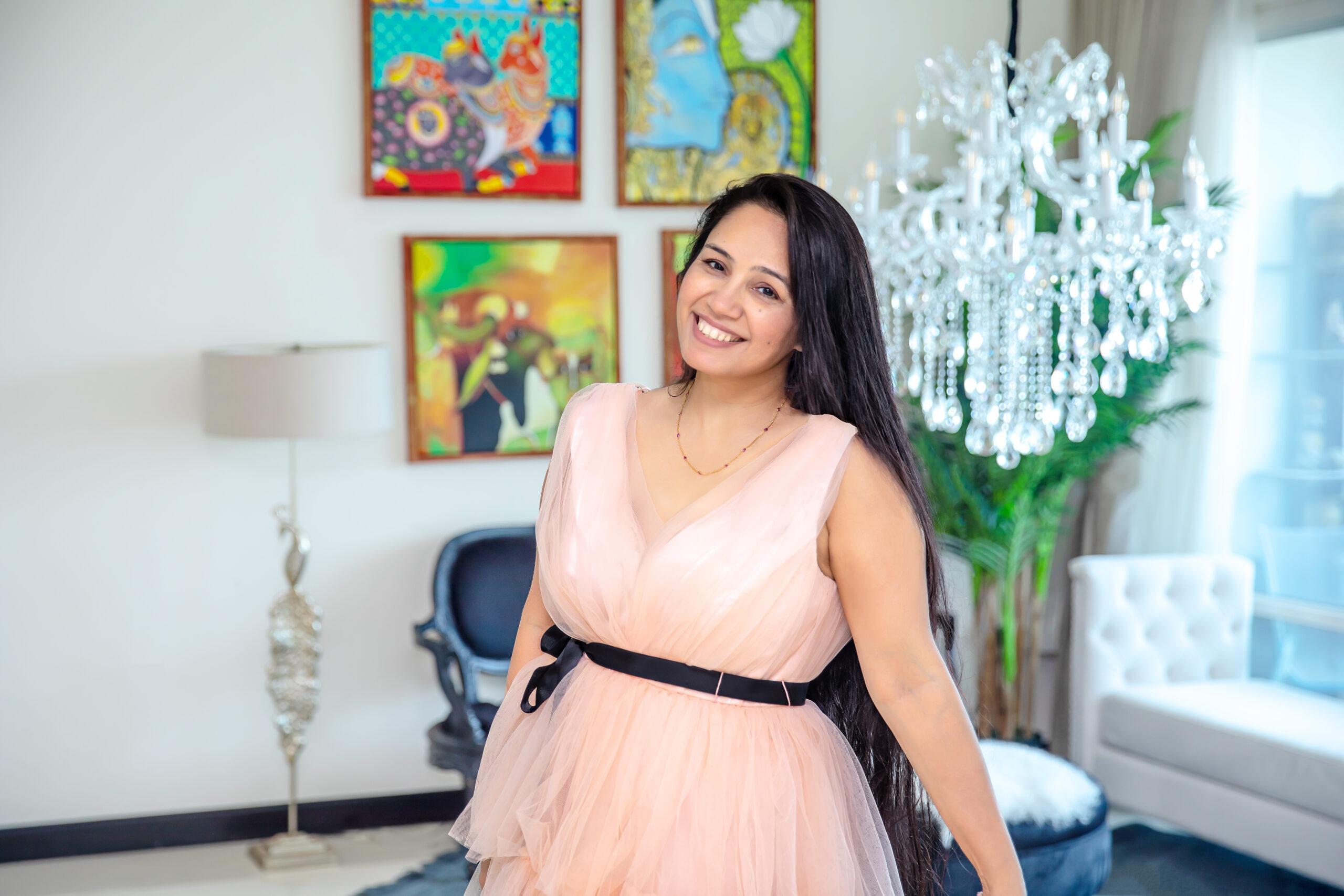 Reenu Mohiindrra: Diva of Interior Design
Scaling up great heights with her creative vision and business acumen, Reenu Mohiindrra's venture—Reeraj Royal Decor is winning the interior world, one project at a time. Her signature designs are a hallmark found in grand residences and the most sought-after luxury hotels. Reenu's work has helped her achieve heights of success, and her brainchild Reeraj Royal Decor is charting growth and how!
The interior designer has been living in Dubai since 2012 along with her twin daughters and husband. Since young, Reenu has always been inclined to creativity and has channeled it passionately into a successful business. No wonder, her design sensibility along with exposure to different cultures, have made her firm a unique and finest interiors decoration firm in Dubai.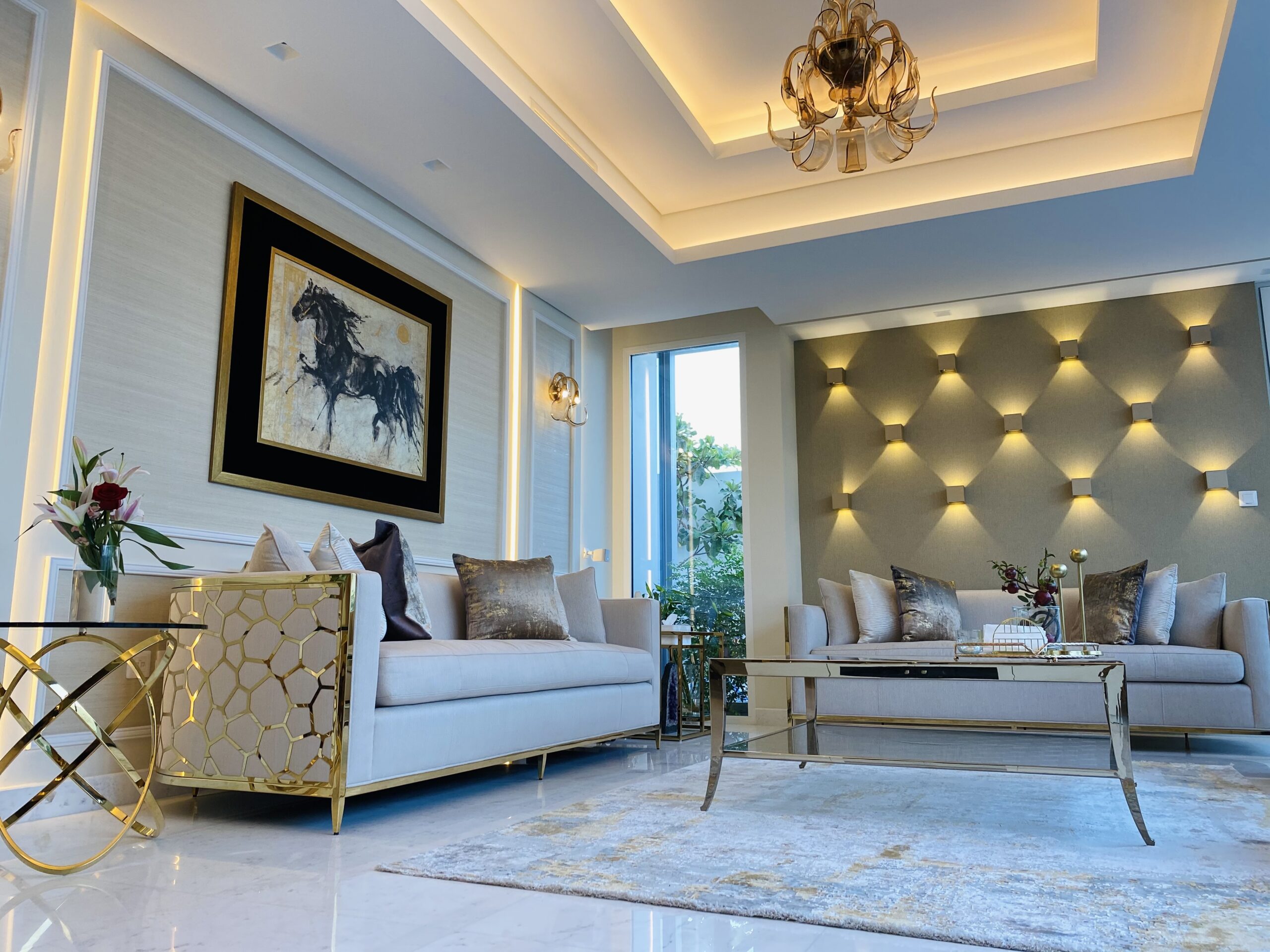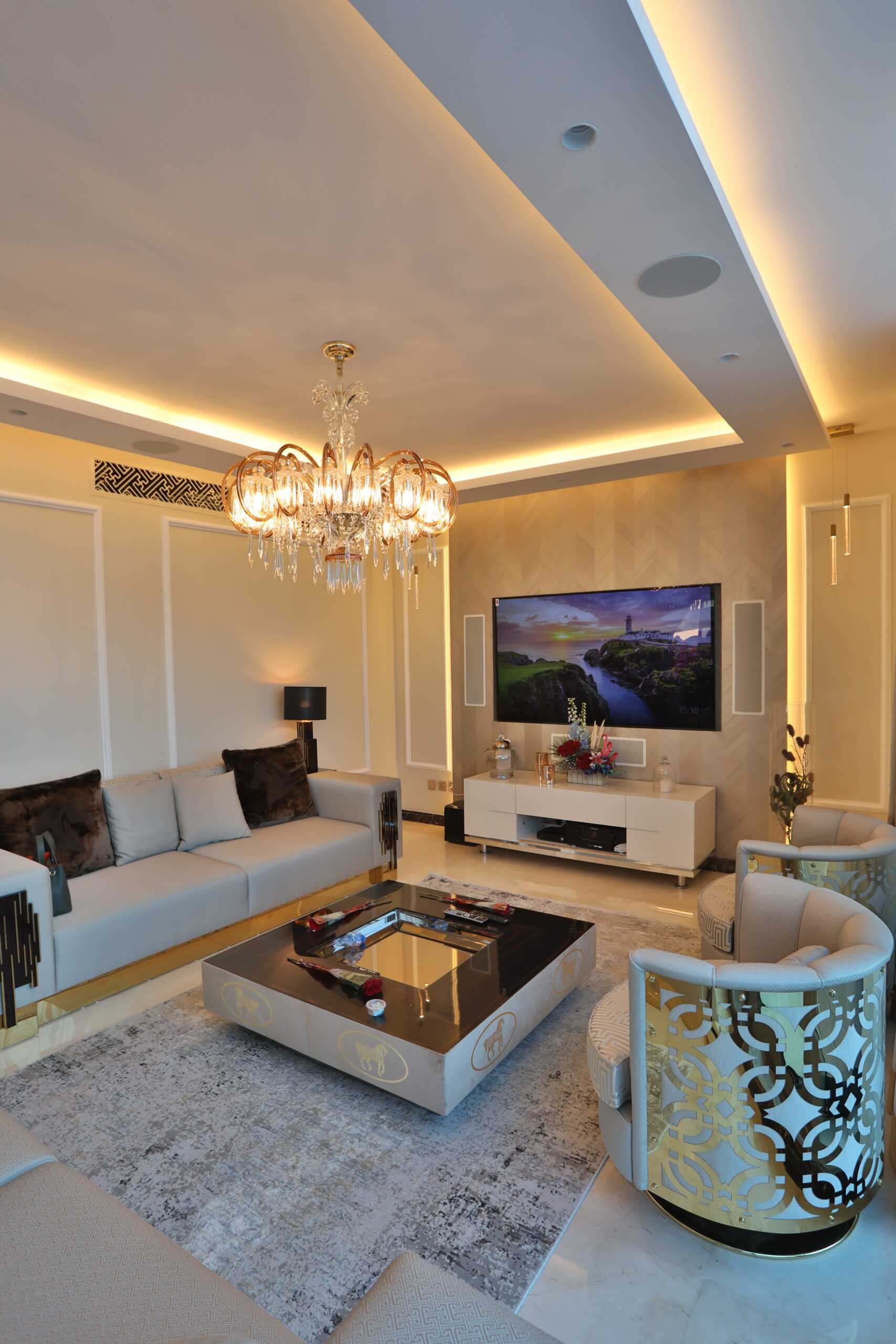 Reenu has completed the prestigious Women Entrepreneurs program jointly conducted by the Indian Institute of Management—Bangalore and Goldman Sachs. After that, she went International and founded Reeraj Royal Decor in Dubai, Bahrain, and Delhi in 2012. Since its inception, there has been no looking back as the company has since taken on diverse projects ranging from Hospitality and Commercial to Residential. It also specializes in short-term/long-term rentals and budget luxury, including childproof furniture with a minimalistic approach.
What gives the venture an edge over the others is that it can take on large projects and also has the design appetite to take on smaller works. "We aim to give people an amazing experience in the spaces we design. The staff in an office; the family at home; the children in school; the guests in a restaurant – we wake up and go to work for them. We're changing what it means to be an Interior design firm with a better culture and a better way of working," remarks Reenu.
Today, Reeraj Royal Decor has accomplished high-end and spectacular projects for Kempinski Hotel Villa, Fairmont The Palm Jumeirah VIP lounge, Dusit Thani apartment, Banyan Tree apartment, Emirates Hills, Arabian ranches, Penthouse downtown, among others.
It has grown significantly due to its prowess and efficiency when it comes to forging long-term partnerships with significant brands, using email marketing to its advantage, leveraging influencer marketing and social media to the fullest. The biggest marketing channel for her though has been references through word of mouth from happy customers.
Reenu believes that design is the final destination of an artist's meditation. "On the canvas of spaces with color of stories and tools of emotion, an artist draws art conceived by amplifying the incubators or loved ones to come and celebrate the occasion called life," the passionate interior designer cum entrepreneur states. And there seems to be no looking back for this power-house of talent whose philosophy is to learn and improvise every day!
Gomathi Seetharaman: 15-Minute Health
From being a US CPA by profession with a management program from IIM to taking on the wellness world as a passionate Health Advocate, Yoga Teacher, Wellness Coach, and Health Motivator for Individuals and Workplace, Gomathi Seetharaman's journey has been about power, perseverance, and passion. She founded Arogya Yatra to help everyone lead a healthy and sustainable lifestyle by getting them to 'Eat Right. Breathe Well. Stay Fit'.
Today, Arogya Yatra helps people balance their health and work with their signature program, '15-Minute Arogya'. "These days we spend hours being glued to technology, straining our eyes, posture, neck, and spine. Taking care of eyes and posture is paramount. With that in mind, through '15-Minute Arogya', we teach organizations a combination of stretches, asanas, pranayamas (breathing techniques), and meditation in just 15 minutes done online either once or twice a week to make you feel more energetic, to make you feel more rejuvenated, to make you feel a lot better," she says. Gomathi also helps people power their nutrition plans. These are not enforced diet plans but rather nutritional plans that fuel up their nourishment along with Yoga classes for fitness.
Arogya Yatra has worked with Mittal Steel, HSBC, City One Tourism, Brand Options Advertising, Starlink Innovations Centre, among others, hand-holding and guiding them in their wellness journey.
Rowena Coelho: Blossoming Creations
As a highly skilled and creative individual, Rowena Coelho leveraged her artistry to bring her passion to life with her entrepreneurial venture-Gifts and Flowers LLC, which designs stunning premium flower, gift, and chocolate arrangements. "Our aim is to create the perfect gift for your dear ones, creating a wow experience when received. We cater to both individuals and corporations for various occasions: birthdays, anniversaries, baby showers, festivals, housewarming, graduation, milestone celebration, and much more," Rowena shares.
With unrelenting zeal, Rowena selects every item at the store and ensures that no creation is repeated as she believes every individual is unique and deserves something wonderful and different.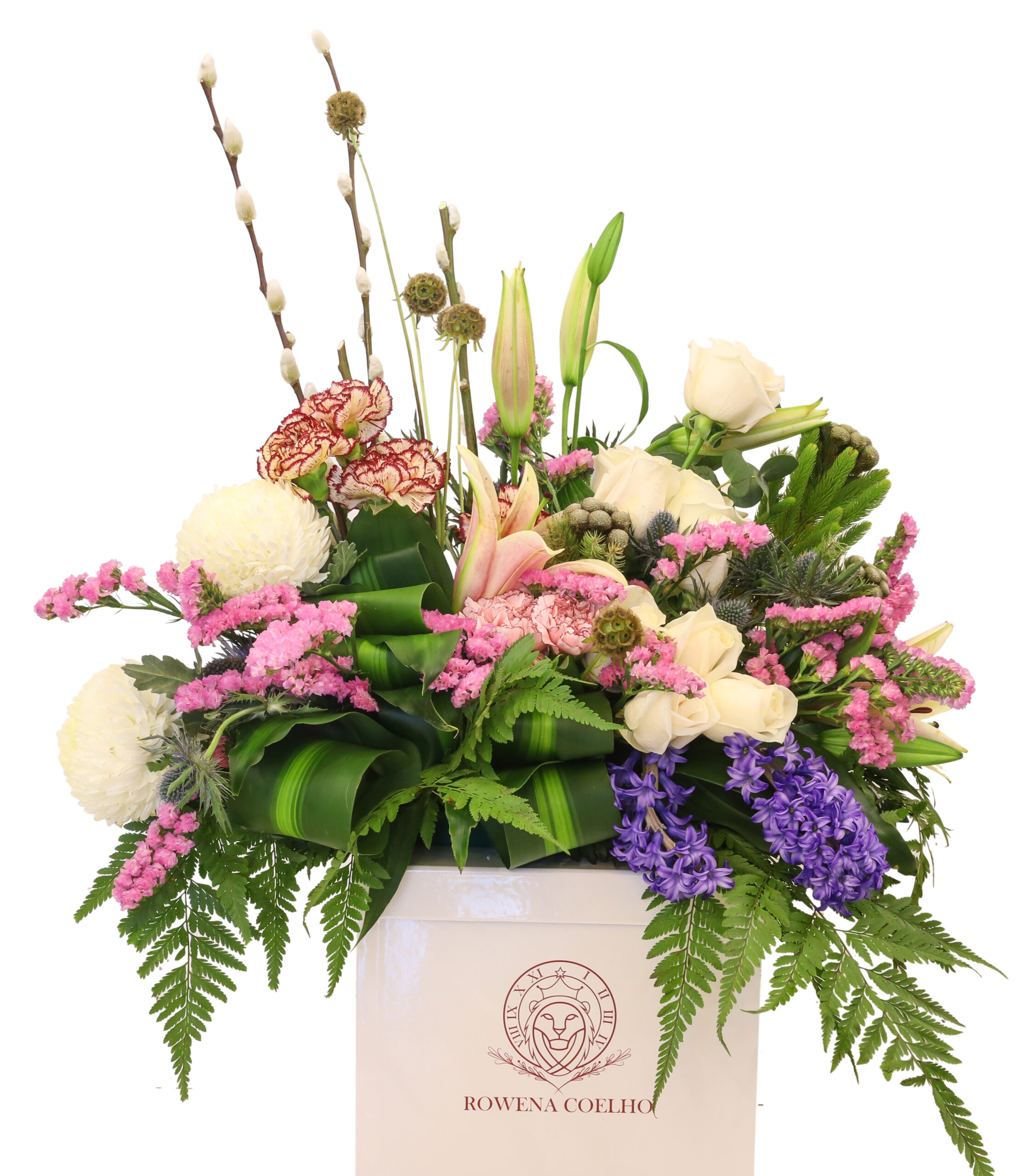 Among her creations are beautiful floral bouquets, centerpieces, creative setups for special occasions, scrumptious handmade ice creams, among other things- every creation is made possible in her one-shop store. The sprawling store also serves fine Belgium chocolates with a unique mix of flavors. Today her wow-inducing creations enthrall people who queue up to place orders for special occasions and customizations. In addition, the company is conceptualizing a unique sweet offering in a festive box for Diwali for both corporates and individuals that are sure to win over tastebuds.
Smreeti Drolia: Vegan Sweetness
Smreeti Drolia's passion for baking was ignited at the young age of ten. Being a mother of two and nurturing them in all ways, she might have started late but having trained under some of the best in the UAE business, Smreeti's work today manages to delight taste buds quite seamlessly.
Having a diabetic spouse, Smreeti decided to work on vegan and gluten-free creations that people could indulge in without feeling guilty. "I want to take the experience of gluten-free and vegan products to a different, more enjoyable, mouthwatering level. Once I started homemade products like Vegan Brownies, whether made of Chickpea or Lentil or Pumpkin, Sugar-free Nutella, Almond and Vegan butter, my husband and our close friends couldn't stop raving about it. That also gave me a sense of responsibility along with happy and healthy faces. That was the driving force behind my venture," Smreeti expresses.

One of her niche areas and the most appreciated ones by her clients is the 100% Eggless cakes and products she creates. "Yes, we are 100% Eggless creators and do a variety of cakes, bakes, and related healthy stuff," she assures. Her entrepreneurial venture- Smreeti Bakes (@smreetibakes) aims to deliver and serve happiness all over UAE.
Shanti Padmanaban: Math-E-Magician
In a bid to fuel mathematical excellence and creativity in children, Shanti took the leap and kickstarted two training centers for children: Brain Prep Institute, Ibn Battuta, Dubai, and Vision Kids Training Center, Musaffah, Abu Dhabi.
"We take the responsibility in imparting good knowledge to the children and motivating them, and that's what keeps us going," says Shanti, who aims to empower reams of minds, making learning fun and less intimidating.
The institute imparts the following training to children between the ages of 6 to 16 years:
UCMAS, an International Arithmetic Program from Malaysia, is based on Abacus and mental Arithmetic that helps improve concentration, memory, reasoning, etc.
VEDIC MATHS, a high-speed Maths Program that makes maths an easy and enjoyable subject for children taking away the fear of the subject. The method is totally unconventional and provides a new thinking and approach to Mathematics that is very powerful, yet simple and fun to work with.
DINO ART, the International Arts Program from the UCMAS group, is an advanced arts program that takes the children from the basic level to the artistic principles of drawing.
ADVANCE FINE ARTS comprises Advanced Drawing, Acrylic /Oil /Water/ Fabric colors, and Photoshop to fuel and scale-up children's creativity.
ROBOTICS created the interest in digital electronics. It deals with the assembling of electronic components leading to the enhancement of hand-mind coordination and also develops software skills that is useful for programming and coding.
You can find more information on all the above at https://courses.brainprepcenter.com

Nisha Parmani: Energy Nurturer
From being an HR Manager, an MBA with ten years of Corporate Experience to a healer, Nisha Parmani's journey has been about self-realization, determination, and the passion for bringing what she knows and has learned to the forefront, which forms the genesis of her venture-NurturewithNisha. It offers holistic healing through services like Access Consciousness Bars, Access Energetic Facelift, Pranic Healing, Money Reiki, and Body Whispering.
"I never had any major medical issues. However, I always had excessive fatigue. It hit me the most post-delivery, and that's when I decided that I needed to deep dive into my soul, intuition, and knowing. Going deep within me got me to start the Twin Hearts Meditation. When I saw that by just doing the meditation alone, my physical, emotional, mental, and spiritual world changed literally by 360 degrees, I got more and more curious about different modalities.
While undergoing sessions for myself, it occurred to me that there are so many like me, who would be going through immense challenges without even knowing them, and that's where my journey to bring this to the forefront started," shares Nisha. Her vision for the company is to enable everyone, to empower them to create the life they desire. Therefore, and rightly, the gratifying result of NurturewithNisha enables one to create the life and the body they desire.
Ali Sadeddin: Eazi-Apps for Business Growth
Backed by a vision to help small and medium businesses to compete with larger enterprises, Ajman-based business, ECCC, an official licensee of Eazi-Apps, is helping small businesses locally and nationally tackle the next frontier in technology with mobile apps. Ali Sadeddin, Co-Founder and Executive Director of Elite Coaching and Consultancy Center (ECCC) and his team realized that with the current economic climate, businesses throughout the country are looking at ways to reduce costs and increase competitiveness. With this thought, Ali kickstarted ECCC and associated with Eazi-Apps. The company is now working with several high-profile clients in the UAE to offer their customers another way to interact with their respective businesses.

 "The last two years have seen phenomenal growth in the mobile app market, and businesses are now realizing they need a mobile marketing strategy to meet their customers' expectations. However, most small and medium businesses are currently outpriced when it comes to developing a custom app. ECCC, with the support of Eazi-Apps, is working with businesses throughout the country to offer a mobile app solution that allows businesses and customers to engage on a platform that is active 24 hours a day," remarks Ali. Identifying this price barrier has allowed ECCC, with the help of Eazi-Apps, to provide a solution that is cost-effective.