Who doesn't want a super smile? Some are blessed with a cavalry-like straight row of pearly whites. For those who don't, there's Dr. Mohammed Naji. The youngest of five brothers and one of Dubai's most prolific dentists, Dr. Naji enjoys fame uncharacteristic to his somber profession. The debonaire dentist handles Liberty Dental Clinic, has his own medical reality show, a sizeable social media following, an entrepreneur across multiple industries, and will now play mentor under GADHA to inspire the youth, and we're eager to learn how he does it all.
A former marketing and media enthusiast, his interest in the domain dwindled after a particularly unrewarding internship in junior college. Mohammed Naji then decided to turn to dentistry after being inspired by his brother in the same field. Today, he has married his interests in the two diverse fields, and given his burgeoning popularity, it is fair to say he hits the bull's eye with both of them.
Dr. Naji's arena where he changes smiles and lives every day is the Liberty Dental Clinic. Established in 1998, it remains the primary choice for celebrities and several royal families from around the UAE and other countries for 24 years. Dr. Naji, who serves as Executive Director, achieved a long-standing goal to make Liberty the first internationally accredited dental clinic in the MENA region by the ACSH accreditation. Evidently proud of the clinic, he eagerly talks about its expansion.
 "We have our own Liberty Dental Lab, Liberty Charity Initiative, and Liberty Research and Training Center that trains dentists from all over the world. While we're growing these as much as possible locally, we do have plans to open up internationally. We're expanding into Saudi Arabia and Egypt next, and also possibly into Morocco and Algeria. And what we're looking into now is dental hospitals, not just dental clinics."

Dr. Naji admits that being a dentist is challenging. "I entered the industry at a young age. Dentistry is challenging because it requires an amalgamation of art and science, and it's tough to inculcate both." He later saw merit in developing his own style and manner of getting things done his way rather than imitating the people he learned from.
As an industry insider, Dr. Naji is a keen observer of the shifting trends in dentistry beyond teeth and gums. "While our parents always went seeking dental care only when their tooth hurt, today's younger generation is intrigued by the concept of conservative dentistry. So now you have people visiting the dentist every 3-6 months to check if everything is in order. We see it with younger parents with their children as well. We're delighted that people are progressing this way."
Given some of the prejudices he endured as a young professional, Dr. Naji is attuned to the obstacle of the youth. "A lot of the younger generation is taken for granted. No matter where they go looking for work, they expect 5 or 10 years of experience, which is not realistic, especially in Medicine and Dentistry." He points out that when it comes to doctors, people are reassured by those with gray hair and wrinkles because we assume they have more experience and thus know better. But newer technologies have come to the fore, such as laser or 3D scanners, making dreaded dental work a relatively painless process. Mostly these are handled by the newer batch of dentists, having become familiar with these techniques while in dentistry school.
It is perhaps his keen insight into matters that the youth deal with that shapes how he projects himself to the youth. For the cause, he uses social media platforms to invite the world into his life, displaying with ease and confidence how a young person embodies all the markers of success typically associated with those who are older and more distinguished – how a young person can be successful, dress professional, even participate on the world stage, everything curtailed to the older generation. To him, social media is communication, and he uses it to communicate one thing – that you are never restricted by your age, only by your effort and ambition to get things done.
This desire to carve a path for the youth, to raise awareness about societal issues, and to channel the energy and potential of the youth, akin to the one he traversed himself, is what propelled him to join hands with GADHA. 

GADHA is one of the leading companies in the region involved in training the next generation, handpicking influencers or speakers to sign exclusively with them to coach individuals in different aspects of life. When contacted by them, Dr. Naji accepted wholeheartedly. An organized and dedicated way to inspire and motivate the youth was not one he was missing out on. 
What started in 2005 as a force to inspire, motivate, and reinforce inherent talents, and unearth passions, today, GADHA is an official training agency housing under its umbrella stalwarts whose experience surpasses their name. Prestigious experts in fields of Leadership, Culture, Youth Empowerment, Entrepreneurship, Emotional Intelligence, Humanitarian endeavors, and more from different parts of the world have joined the GADHA family.
 Absolutely anyone can join the platform – regardless of where they may be. Workshops can be attended through the online platform which operates as an educational institute with accredited certificates from KHDA.
Interfacing and consulting with the experts is also available physically and through virtual channels, along with live events, where the speakers get to share their experiences on stage and interact with hundreds of attendees. They make it as easy and smooth as possible to share knowledge and make it reachable to all.

The course Dr. Naji is developing with them is centered around awakening the youth to their true potential and sharing nuggets of wisdom and a well-laid path to success. Taking it step by step, he plans on introducing the different perspectives in which people perceive them, the myriad pros and cons of being young today, and the trodden path of how to start young and make it big, shouldering their obstacles and solutions with ease and aplomb. The course seems peppered with the dentist's driven and ambitious personality, and as such, it will be a highly sought-after program. In addition, there are specialized topics on how to brand themselves and the right skill set to be successful. 
 Through the journey of the course, GADHA is also on the lookout for high-potential individuals with bankable and effervescent business ideas. These people will gain the rare opportunity to start with GADHA, which will partner up with them to help them start their business.
The participants will also see their mentors and idols in their raw, behind the scenes form instead of their home turf performing on stage or displaying their talents during the live events happening with the who's who of popular culture – personalities, motivational speakers, singers, actors, celebrities and influencers. The achievers disclose the ups and downs in their journey and speak about when they were younger, giving people a sneak peek into the lives of those they look up to and imbibe valuable teachings from it.

One thing is certain – there always remains a flickering ember of an old flame. Mohammed made a conscious decision to take what he calls the 'broader option' in life, and it checks out – as a dentist, he still appears generously in the media; as a marketing professional, he would never be able to transform people's teeth. While he is an extremely well-known face on screen (as a quick YouTube search will show you), one of his most prominent media appearances is Smile Masters, the first and to date, the biggest medical reality show ever made. Taking us through the personal and professional lives of Dr. Naji, his elder brother Dr. Majd Naji and his wife, Dr. Deema Basim, every episode has them take on challenging cases and offer the patient a new lease of life, often with awe-inspiring artistry on their pearly whites. 
The show started on YouTube, garnering nearly 1.2 million views in less than 24 hours for the 1st episode, but soon its popularity snowballed, and it went on to air on television. They have three seasons on air and a fourth season is in the works, much to the viewers' delight.
Dr. Naji's skill also brings him to tryst with the greats. He has worked with decorated, world-class athletes such as bodybuilding champion Mamdouh 'Big Ramy' Elssbiay, Mr. Olympia 2020 and 2021. And when you check out this year's Social Knockout, the biggest boxing event in the Coca Cola Arena Dubai, it would give you a real thrill to know that Dr. Naji designed the mouthguards and prepped the athletes' teeth before their throwdowns.


Most people are lucky to find one capable mentor in life, whose footsteps they can follow with trust, but Dr. Naji admits his good fortune to be blessed with not one but five mentors – his father and his elder brothers. "I was lucky to learn from each of them, from their mistakes as well growing up." While having successful, high-achieving siblings is both a sheltered guidance system as well as some pressure to live up to, he enjoys having gained multiple life experiences without necessarily going through each of them.
Of his brothers, it is perhaps indelible that no one has had a more profound impact on Mohammed than Dr. Majd Naji, his loving brother and guide into the world of dentistry. He admits they walk the tightrope of personal and professional with practiced ease. "At work, he's my leader and mentor, and I look up to him. At home, he's my loving brother, someone I respect and enjoy life with."  
Through the conversation, it is intriguing to see flashes of not just the decorated dentist Dr. Naji is, but the youngest sibling that Mohammed is first. For instance, his first car was the 1989 Mercedes SL, inherited from his brother. 
"It was a beautiful vintage but was always in the garage and had no AC. It needed so much work that I probably spent more on it than its actual cost," he laughs. Admittedly a connoisseur of rare and classic cars, he dreams of sliding behind the wheel of a 1960 Mercedes-Benz 300SL Roadster.

His views on fame and success belie a strong value system being raised and a mature view of life far beyond his age. "While being popular is definitely a very useful tool, I was always happy that my fame was dependent on my good work and my success at what I do. I think that comes from simply being popular is not sustainable." He is clear that he prefers his achievements do the talking for him and taking the long, arduous, and ultimately the sweeter road to success and consequent fame.
Raised in the land of glittering azure beaches, Mohammed has a passion for watersports and takes to traveling every chance he gets, seemingly always on the go. He is also fastidious about his health and fitness and credits Fitvisor for providing a busy man like him with 360 service, meal plans, exercise regimens which keeps him going in his demanding profession. As a true-blue millennial, he emphasizes the importance of mental health and taking breaks to recharge instead of resigning to being a workaholic at the expense of his peace.
Guarded about his private life, he nonetheless reveals a little about how he spends his free time. "I have a small group of close friends. And here's a fact – I have had the same close friends since kindergarten. These friendships of 27 – 28 years are with people who know the real me; they've seen the best of me and the worst of me. To me, they're like family." 
With dentistry skills and a strong business acumen to boot, Dr. Naji envisions expanding investments into industries he's passionate about, such as health and fitness, food and beverages, fashion, and product provision services, hopeful about having a holding group in the future. The ambition and drive are also why GADHA approached him – it was important to have a mentor who had successfully forayed into different paths in life.

Dubai's aura forms the horizon of Mohammed Naji's life, as his effervescence is palpable as he talks about the crown of the Gulf. "I firmly believe Dubai is the best city in the world. I've been all around the world, and no matter if it's Moscow, Paris, London, but they don't hold a candle to Dubai. The basic standards of our land are bona fide luxuries in other cities." The awe emanates from him as he talks about being inspired by Dubai's reigning monarch, Sheikh Mohammed bin Rashid Al Maktoum, who is credited for Dubai's meteoric rise and transformation, rightly earning its place in the modern world. "When you are governed by such a ruler, it has a domino effect – it motivates everyone in the chain succeeding him to work hard as well. Like, if you have a hardworking boss, you have to be just as hardworking to catch up. That remains a great motivation." To be recognized by the country he holds so dear is no mean feat, but Dr. Naji has that feather in his cap too – his brother Dr. Majd and himself were the first dentists to receive the Golden visa back in 2019, and recently the Dubai Press Club membership, which goes a long way in supporting their media-facing endeavors.
It is perhaps Dubai's swift and seamless handling of the pandemic and Liberty's efficient handling of the situation that what was an unprecedented global catastrophe turned out to be a productive period for them professionally. They picked this opportunity to assuage public anxiety about hygiene and sanitization by taking their clientele 'behind the scenes' as he puts it, using their vast social media following to post content about how Liberty carries out the task of delivering world-class service 24×7 to its clients.
That massively helped the dental conglomerate not losing customers through the dreadful pandemic. In fact, Dr. Naji reveals, "We focused on improving Liberty by daily virtual management meetings during the lockdown. We also didn't lose a single employee, whether doctor or staff. We came up with a different financial strategy, and some doctors actually earned more during COVID than during regular times."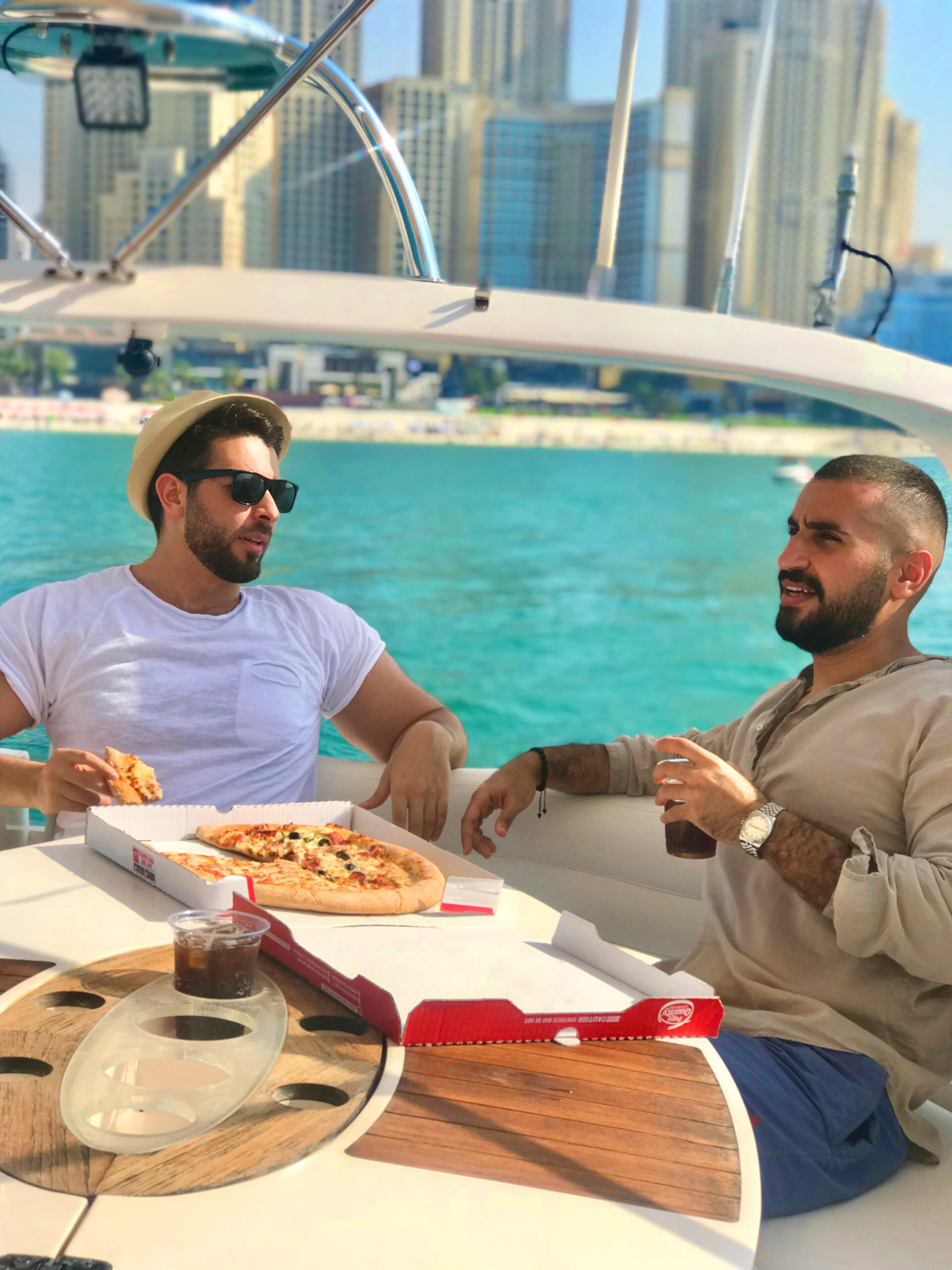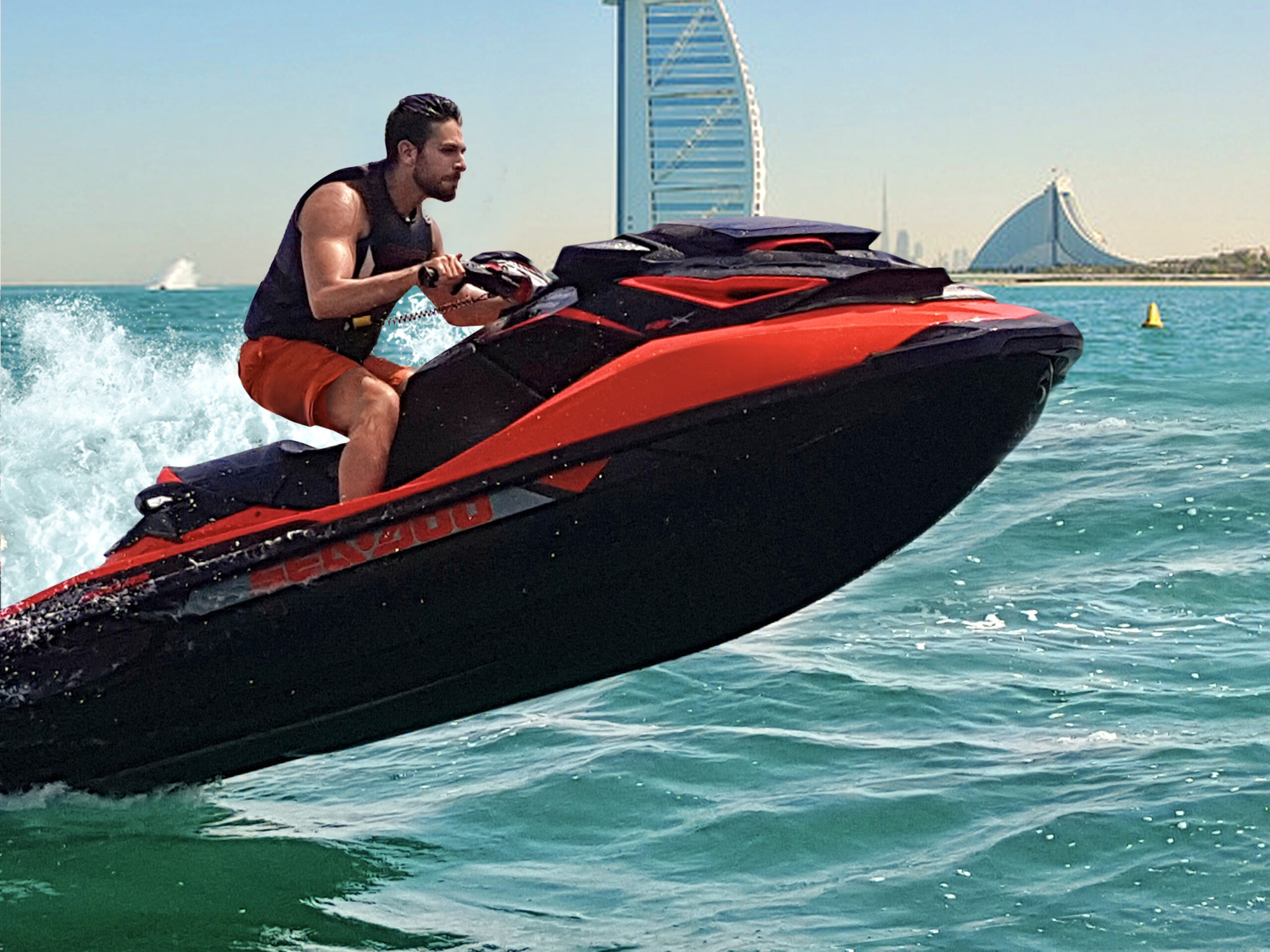 With an unvarnished reputation of nearly 25 years, COVID didn't affect the medical group as much as could have been expected. In fact, patients who trusted them were compliant with all the rules and regulations put in place.
While Dr. Naji demonstrates an ambition and drive that is only privy to a chosen few, a core belief governs it all – his desire to help people. As one flips through pictures of transformation made possible by Dr. Naji and their team of talented dentistry artists, why they do what they do becomes crystal clear. 
As he explains, "One of the best compliments I have received in my dental chair was when a woman looked at herself after the dental treatment and broke down in tears and uttered, 'Today is officially the first day of my life'. It was highly emotional and humbling to feel yourself be the cause or reason behind someone's rebirth." What the world needs is people who use their intelligence, drive, and resources to embolden those around them, help bloom what is barren, and Dr. Naji is on the right path to ensure that he plays a role in making that possible for countless lives. For despite everything he has achieved, Dr. Naji is just getting started.