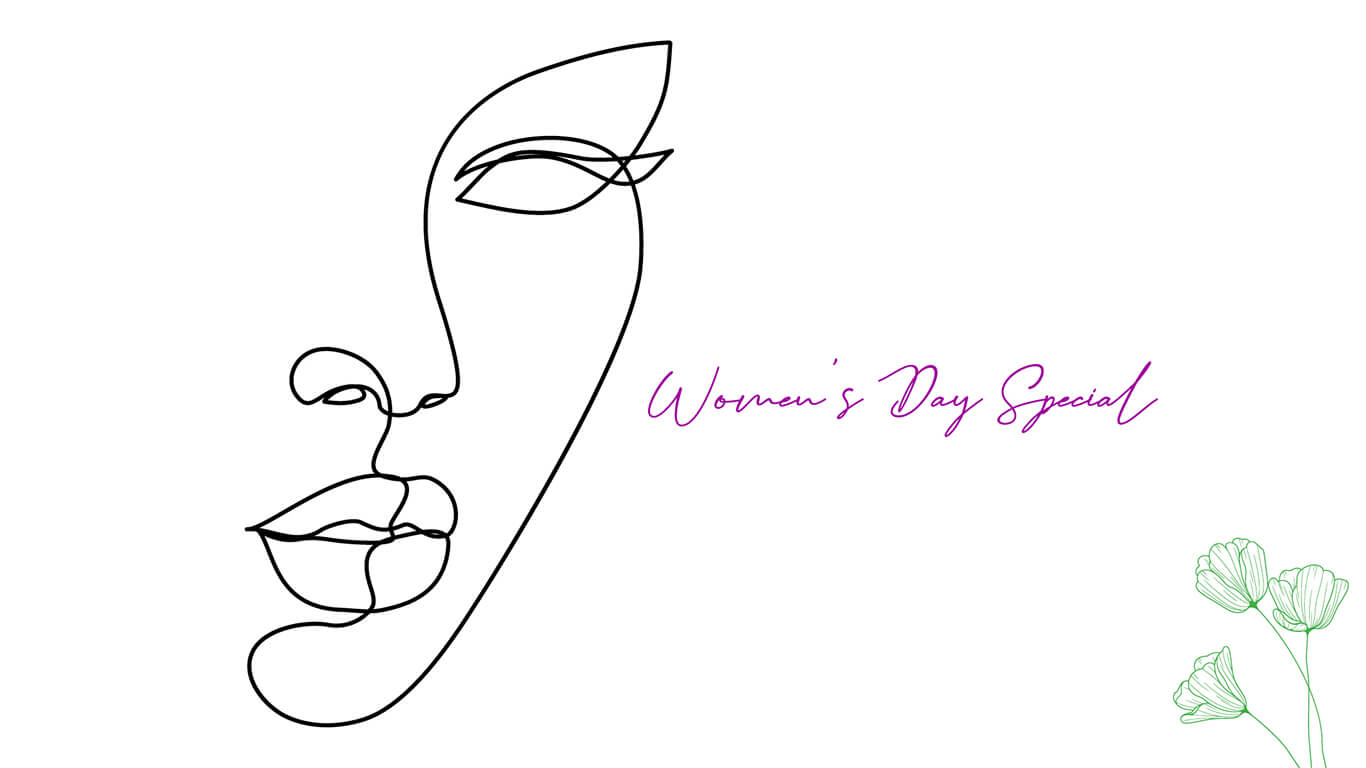 According to UN Women, one in three women experience emotional, physical or sexual violence by an intimate partner. These numbers were deduced long before the pandemic unfolded. Based on the increased number of calls made to domestic violence helplines over the past one year in most countries, it's only logical to conclude that the pandemic has rendered women even more vulnerable to discrimination, oppression and abuse. A greater number of women are now being pushed back into the margins, resigned to punishing limitations thrust upon their freedom of expression, choices, dreams and aspirations. Undoubtedly, the boundary lines are non-negotiable and nailed in place by patriarchy and society.
But very often, it isn't only a woman's own unquestioning acceptance of these powers that prevents her from uncovering her full potential. Conniving self-doubt often gets in the way of decisions big and small—be it walking away from an abusive relationship; choosing to stay single; picking career over motherhood; giving up a fulfilling career to start an entrepreneurial venture; or simply listening to her heart and following a creative pursuit. Women are so often to told to show up for others and tone down their voices that they feel hounded by guilt and shame when they choose to prioritize their own needs above workplace and family.
Fortunately, despite the surge in stories of violence against women during lockdown, there were as many stories that trickled in as defiant counterpoint and momentous awakenings of buried desires and soulful yearnings. These are stories of women who are turning the lockdown into a transformative episode of catharsis and metamorphosis. There are no dimensions to size up the magnificence of their strides. Some of them have just taken the first exploratory steps, while others have launched into trapeze acts invested with daring and abandon. Both kinds hold up mirrors to the many dreams waiting to be unlocked in every woman, everywhere. The next awe-inspiring liberation could well be YOU!
Alison Iboro Offong, Birmingham
At 57, Alison Iboro Offong went ahead and pursued a dream that had been kept on hold ever since she completed her BA (Hons) in 1988 from Lancaster University. In May 2020, Iboro Offong applied for a Masters in Politics at the University of Birmingham (where she works in the administration department). "I always told myself that I would do a postgraduate course one day, but 'life' always seemed to intervene.  Or I just couldn't sit still long enough to write another assignment," she shares with us over email.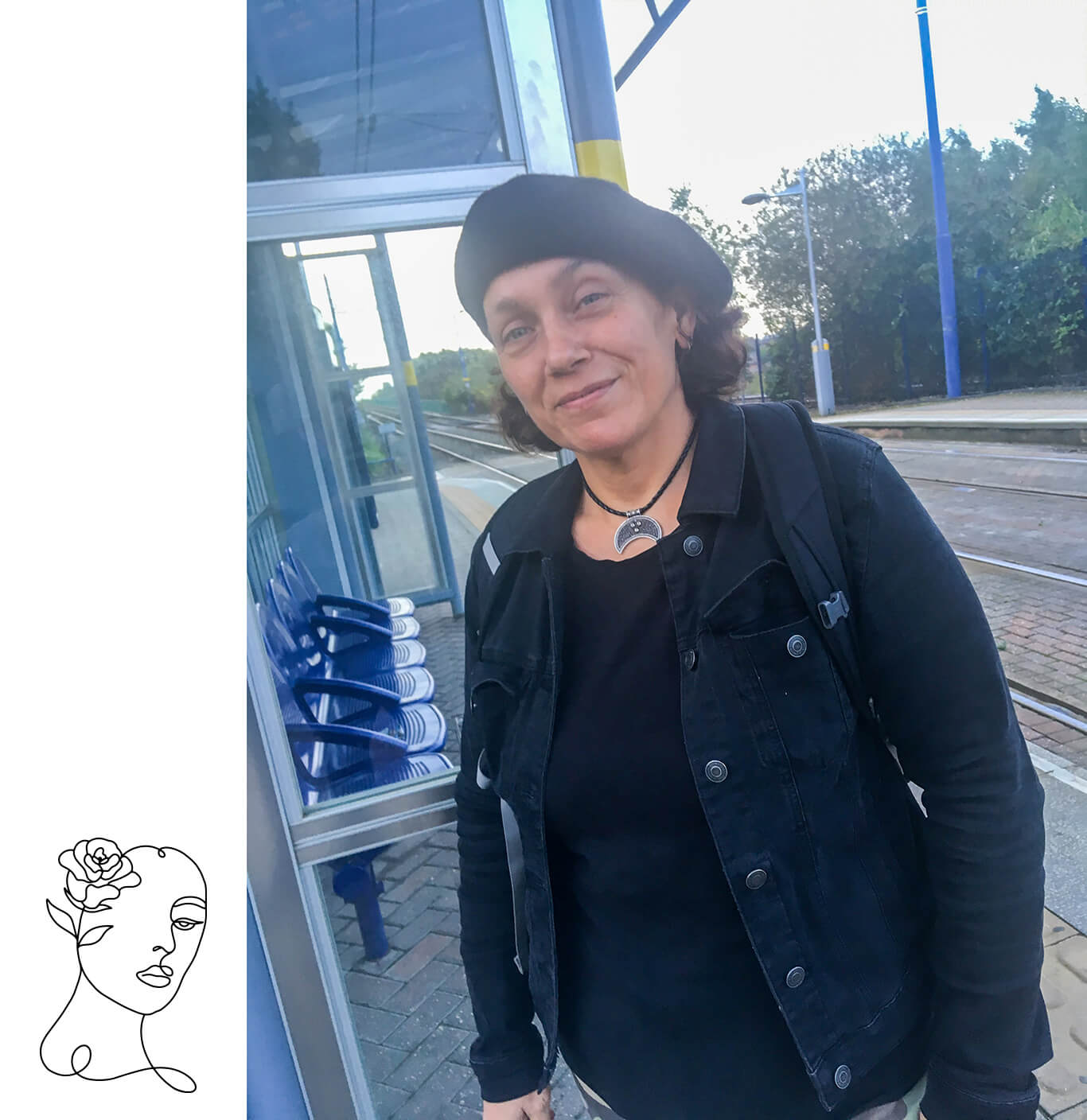 Iboro Offong has been passionate about politics since her teenage years, and credits the anti-racist movement in the UK as her gateway to greater engagement with political issues: "I have benefited enormously from having lived in three West African countries where I was able to observe the politics at close proximity. I loved getting in shared taxis in Lagos (Nigeria) and hearing my fellow passengers discuss the current governments with animation, authority and humour."
With her four kids having grown up and work-from-home becoming a norm, she decided that she finally had all the space to develop herself intellectually. She started off by doing online open courses in March, and when she found herself enjoying the newfound mental stimulation, decided to apply for her Masters. Though she calls herself an unruly student—passionate, engaged, inquisitive—she also finds herself benefiting immensely from having to "think in a structured, rigorous way."
Unlike most people who let their long-cherished dreams shrivel up by the time they reach their 50s, Iboro Offong says she is only getting started: "Even though I've always been quite opinionated and forthright, my confidence has grown through this 'late' engagement with academia.  I look at what I can bring to scholarship rather than being a rather passive learner, which I think I was as an undergraduate.  In fact, I'd love to do a PhD later on. Call that my retirement project!"
Jennifer Mckechnie, Northern Ireland

Jennifer McKechnie embodies every cliched motivational quote on positivity. With the onset of the pandemic, the former fitness trainer was placed on the furlough scheme at work which cut into her earnings but left her with more time on hands. Instead of waiting for life to swing back to normal, McKechnie decided to travel around Europe with her two huskies in her own campervan. On an impulse, she shelled out 3000 pounds for an old mini-bus and decided to give it a spiffy makeover.


With no prior experience of remodeling automobiles, she relied on her adventurous streak and self-tutored her way through countless remodeling videos on YouTube, eventually turning the well-worn minibus into a luxury campervan. Though it was quite a remarkable feat, McKechnie still hadn't expected the avalanche of admiration that came her way when she uploaded her renovation videos on social media. One of her TikTok videos went on to receive more than 13 million views.
While she has still not travelled to France with her much-adored pets, she quit her job after being flooded with remodeling requests and has now launched Custom Conversions NI, an enterprise that caters to requests for custom luxury campervans.
Instead of waiting for life to swing back to normal, McKechnie decided to travel around Europe with her two huskies in her own campervan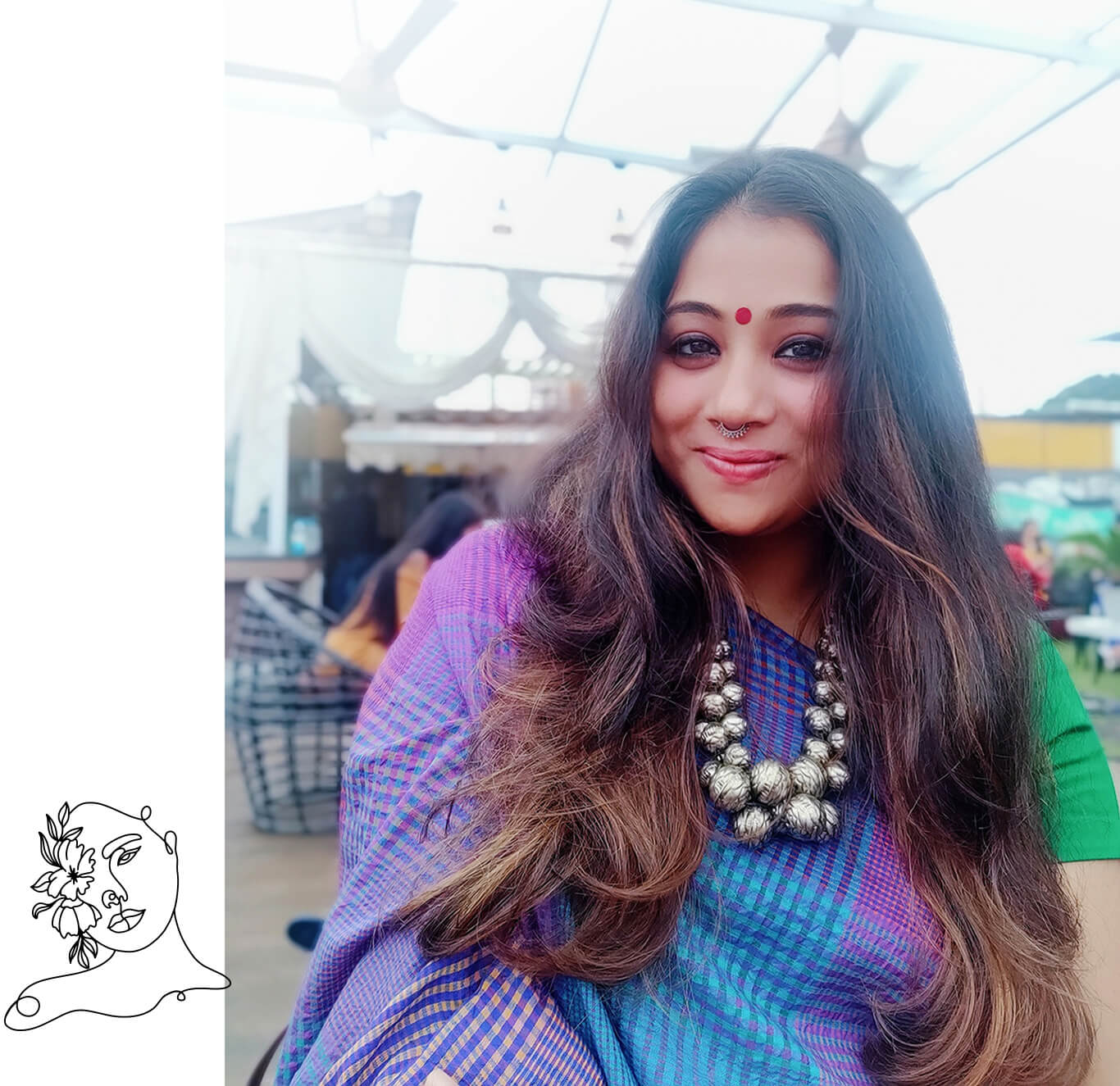 Marketing strategist Sujata Guha has been painting nearly every day since the lockdown started. Her purchases these days mostly hover around art supplies—brushes, water colours, canvas, easel, acrylics, pastels, chalks, art history books. "I used to be prolific at sketching in my school days. I would spend hours replicating characters from comic strips and magazines," says the 37-year-old. Somewhere in her late teens, Guha gave it all up when "life happened." The rut brought in by the lockdown, though, made her feel that her mind was shutting down just like the world around her. Art then became Guha's grab at equanimity. "Slowly, I went back to painting. Some days, it would be just a few brushstrokes, other days I would complete a whole motif or form. It wasn't long before I started filling up canvases with abstract art. I felt as if all my unexpressed emotions were finding release."
The outpouring of emotions is confined to the easel though, and Guha rarely showcases any of her works on social media. "I feel I could find myself governed by the 'likes and comments', and that may lead me to doubt my technique and rob the unguarded joy that art brings me." For now, she presents her works as gifts to close friends. Even though one of the few works she had put up on social media, 'Bleeding Saffron', was bought by a restaurant owner in Coimbatore, she is in no hurry to launch into an exhibition just yet. "Art has taught me the value of setting boundaries," she says. "The thing about painting is you need to know when to draw the last line. Sometimes, that one concluding brushstroke could be entirely unnecessary and ruin a work of art. It's the same with relationships, you need to set your boundaries and also know when to stop crossing over." The lockdown helped Guha find that space inside her heart that belongs only and entirely to herself.
Subashree Ray, Visakapatnam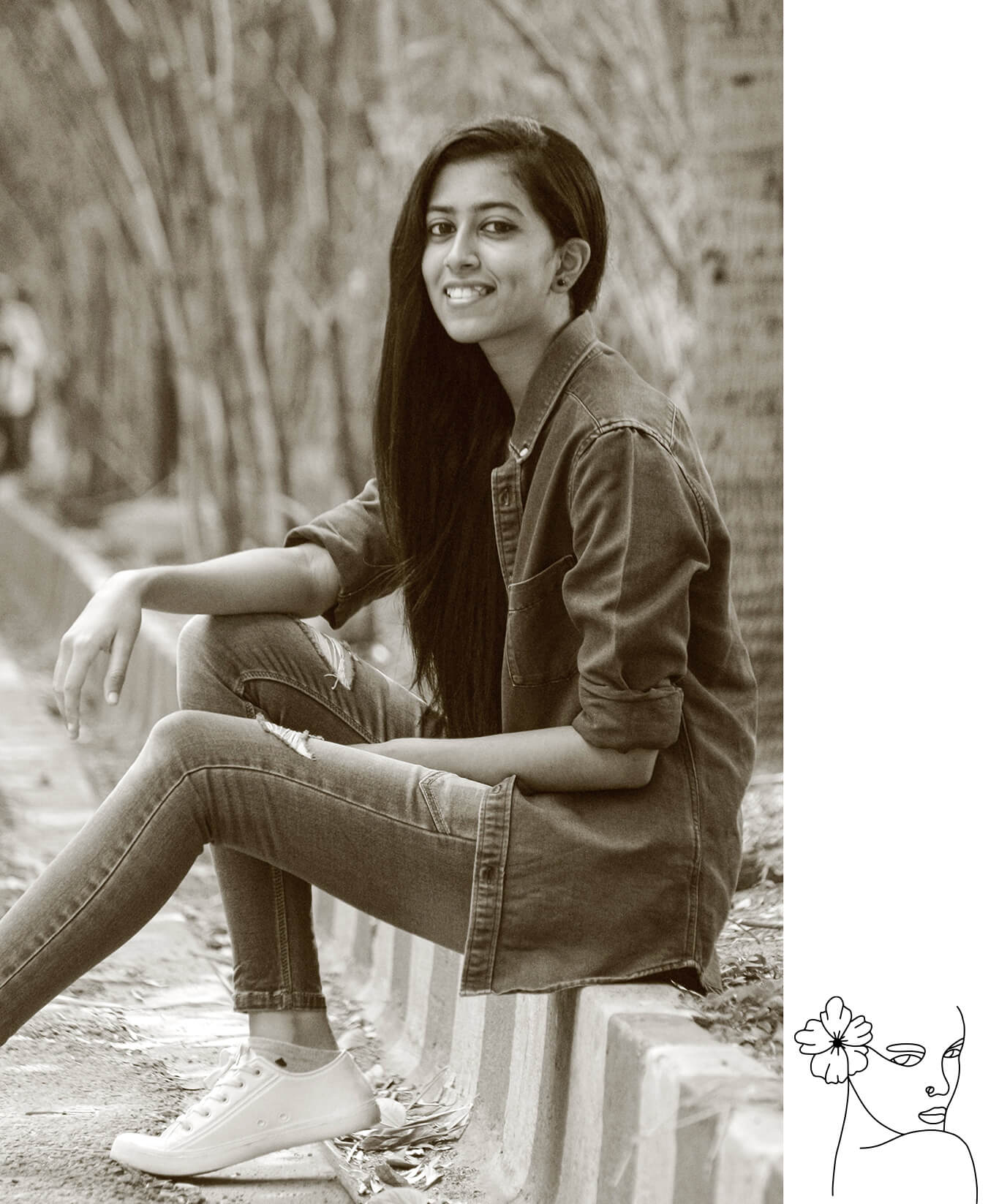 Since her early teens, Subashree Ray dreamt of running her own café someday. "I loved watching baking tutorials on YouTube, and experimenting with those recipes," she says with a chuckle. Though she didn't have a convection oven or the other mandatory baking paraphernalia, Ray relied on her good old pressure cooker to get the job done. "I was particularly fascinated by brownies, and spent months getting them right." The 21-year-old, who works with an NGO, had all the time to rustle a variety of brownies in her home kitchen once the lockdown was announced. She hasn't yet lost count of the many flops she endured as she fine-tuned temperature settings and ingredient measures, before she got the perfectly moist batch. Despite the failures, she'd keep meticulous notes of the variables each time. One fine day, she rustled up a batch of brownies that turned out to be unusually addictive. When she shared it with her friends, they kept asking for more. "That motivated me to make more varieties in greater numbers that I could share with a wider circle of friends and family." However, the game-changing nudge came from her closest friend who gifted her an oven and baking accessories on her birthday, and suggested she turn her passion into an enterprise. In July 2020, with references and word-of-mouth publicity from her dearest friends, Ray announced Bake and Roll on her Instagram page, and has now joined the ranks of Vizag's most popular home bakers. "I started getting orders every day, and spent the first half of my day in the kitchen and the rest of the day for my NGO work." Her menu now includes brownies in a range of flavours: chocolate chip, Nutella, Oreo, Vanilla and lots more.
Ray is all for innovation, and one of her most successful concepts was the Period Box. "Most women have sugar cravings when they have periods. I know I do, and I love it when my friends send over some dessert for me. The Period Box comes with a choice of brownies, a face mask and a playlist. The money earned from each order is used to donate sanitary napkins to underprivileged girls." She plans to save up enough in the next 10 years to set up her own café. Till then she is loving the trial and error: "Failures don't bother me. If I love doing something, I won't give it up. I will keep doing it, till I get it right."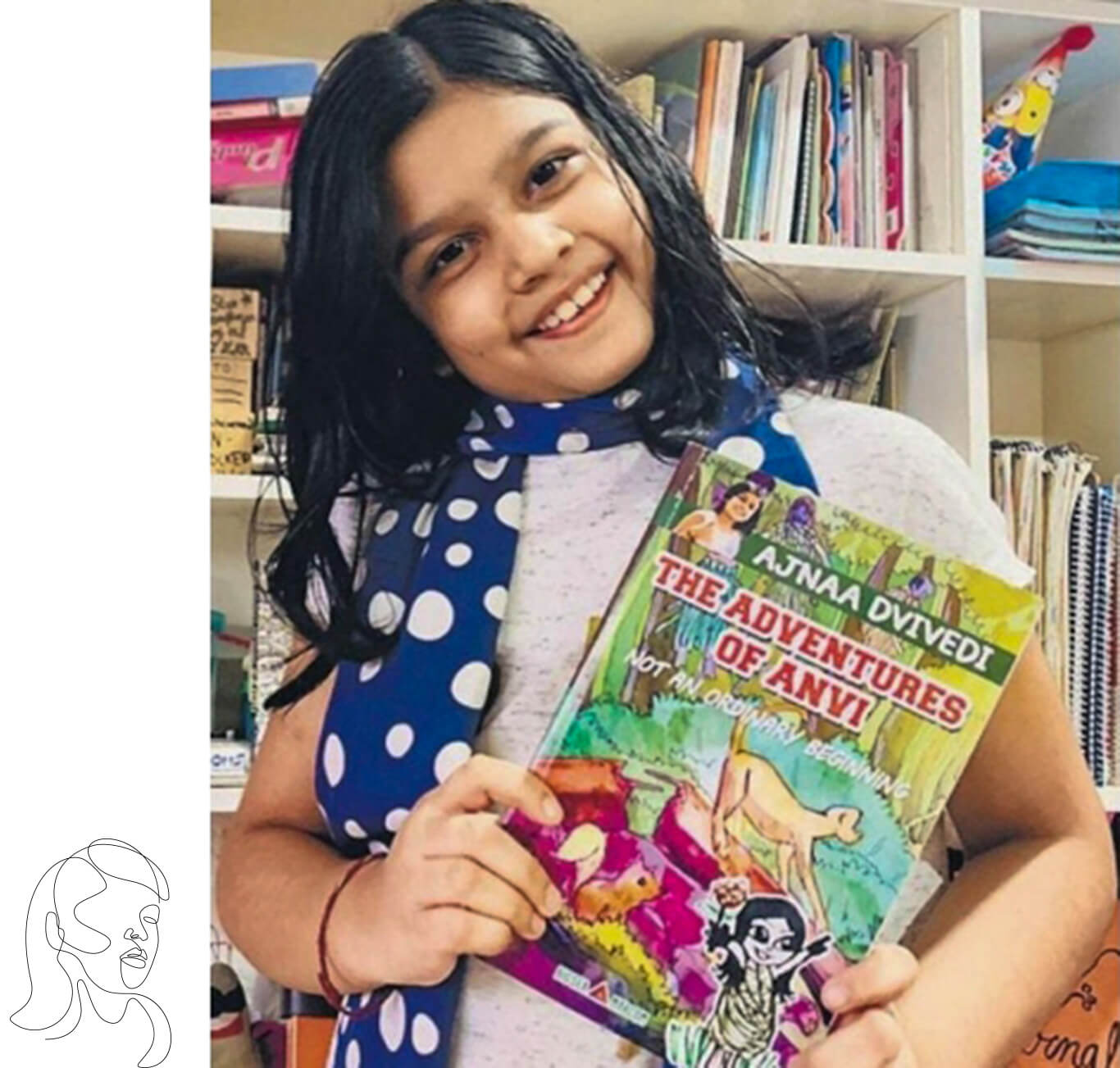 Writer's block can be a formidable adversary. Most writers tend to brace against it by staring into space; bingeing on food; snoring it off; slipping away for long, aimless walks; or simply waiting for the block to disappear. However, Ajnaa Dvivedi, a nine-year-old based in New Delhi, didn't opt for the easy way out; instead, she put pen to paper every single day for five months all through the lockdown till she had pinned down around 20,000 words for her first novella The Adventures of Anvi—Not An Ordinary Beginning. The 120-pager, released on International Dog Day last year, is centered on a world that is no longer ruled by humans. In her launch video that was circulated on Twitter, Dvivedi dedicated her debut literary outing to her "dog and cat sisters and brothers". For someone so young, the cherubic little girl is full of extraordinary drive and determination (virtues that often exasperated her parents when she sat up late nights and worked through several drafts of her story).
Dvivedi cuts an inspiring figure for anyone who dreams of becoming an author but has failed to summon the discipline and commitment required to do so—she wrote and illustrated the book while juggling homework and COVID-induced online schooling. Dvivedi's voice is full of sweet innocence when she says her "book is about love, hope, family, struggles and failure." But she still makes you pause and introspect when she mentions that the book is as much about "rising above one's weaknesses." How many adults are willing to do that?