TopGolf finally having announced its launch date for the UAE, sports-lovers will now find a new place to enjoy come the December of 2020! A new entertainment outlet opening at the Emirates Golf Course, bringing fun twists to the game of golf along with its much-awaited entry!
TopGolf is going to be all about fun and interactive games with temperature-controlled bays and private booths with games, food, and drinks you can experience with your family and friends.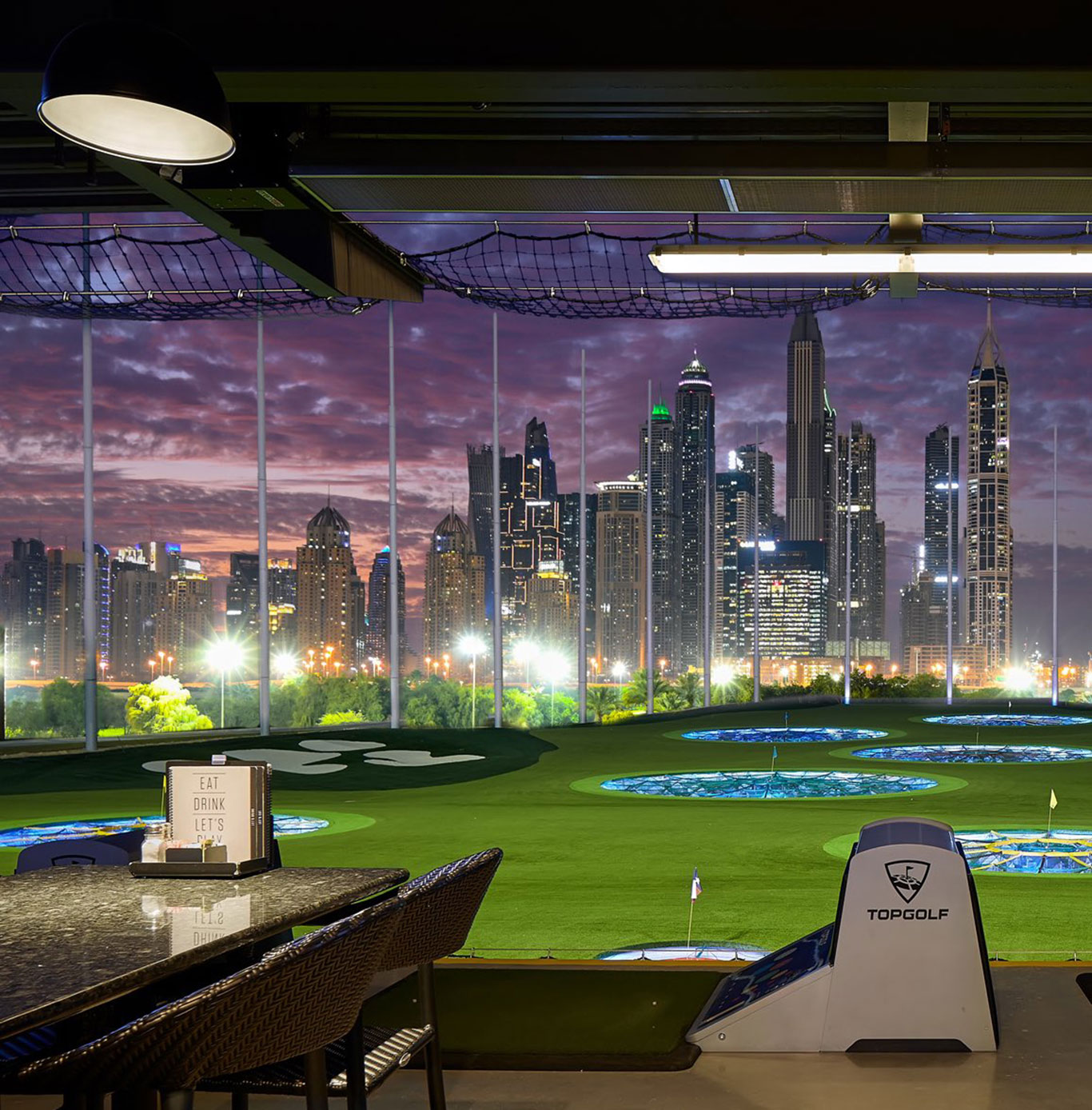 The centre covers 60,000 ft of land with 102 golf bays, and one need not worry about losing the ball! The golf balls consist of a microchip and will be wired to your accounts. You can play any way you like – furthest distance competitions, hitting targets, or you can go for accuracy. No matter your skill level and ability, you're guaranteed to enjoy this excursion!
But golf courses only cater to those who, well, enjoy golf, right? Not quite true here! TopGolf is undoubtedly aiming to be all-inclusive, and it does not disappoint. Even for those who are not very fond of golf, you can simply enjoy the spectacular view of the location and party with the DJ. It is also the ideal place to enjoy live sporting events, with huge TVs and no age restrictions. The place welcomes every group, families or friends; has three bars and restaurants along with VIP suites and a golf shop.
"Generally golf is considered to be an elite time consuming and serious game. TopGolf will make it more accessible, more fun in less time. I am looking forward to its opening," says Ishu Rupani an investor in Dubai and an avid golf lover.
Are you entertaining your clients? TopGolf has a specific event plan for your needs. It also boasts of being the prime location for the corporate audience and in increasing the efficiency of your group through team-building activities.
Indeed an all-in-one place for any group gathering, TopGolf has got your back in planning for it and executing it with flair. Book your calendars and make sure that you pop a visit to this exciting new addition to the jewels of UAE!