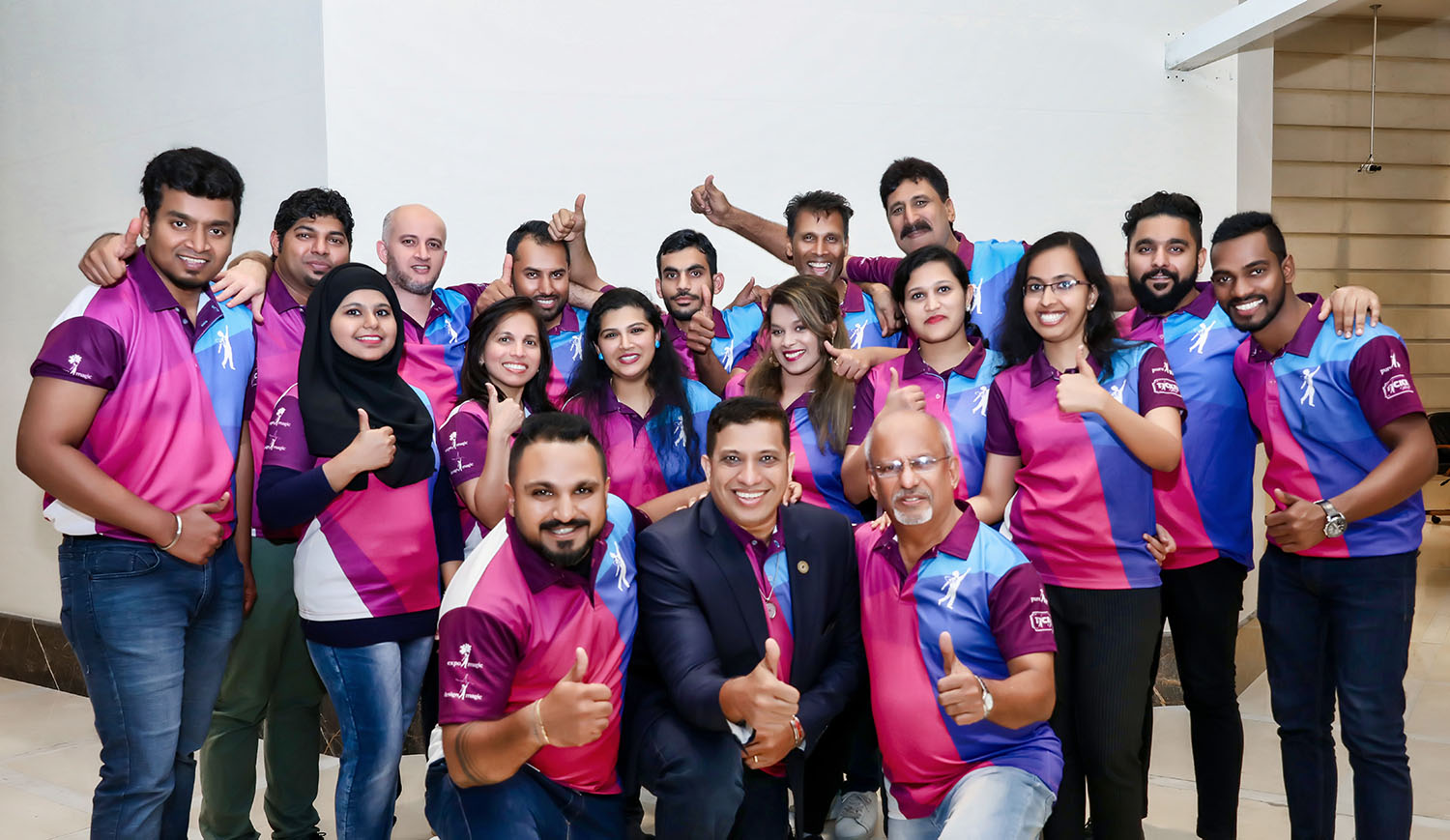 Before coronavirus ground business to an agonizing halt, Dubai based business Pure Magic Exhibitions and Conference Organizing was a thriving event management agency, with 20 full-time employees, contract workers and vendor partners. Their business supports a wide array of events such as weddings, private events, fundraisers, conferences and corporate parties. Started in the year 2005 they have 15 years of experience managing events for some reputed organizations, hotels and associations in the UAE.
Recollecting the initial lockdown days, founder and Managing Director at Pure Magic, Errol E. Goveas tells us, "We had many events on our calendar listed for March and April until COVID-19 affected our workflow and everything came to a grinding halt on the 4th of March 2020."
Like many other industries, the team saw an instant slowdown of work coming in. "We were looking for a project that would keep our team busy and also keep them sane, whilst being under lockdown", says Errol. Realizing that the unfolding situation is not within their control, they began to identify talents and skills within their capacity and then ways to innovate & utilize these skills to serve the community in their own unique way.
The bunch was quick to spot an opportunity and "producers being producers" turned this chance opportunity into a non-profit community project. Errol and his team responded to the economic downturn by creating the 'Webinar Tuesday's' virtual event series where they turned into a knowledge sharing platform focusing on the importance of community, collaboration and engagement. The aim was primarily to bring together experts from various industries to instill positivity and inspire people through the online series promoted on social media.
"The team was focused on a strong pre-event outreach, with social media leads tracked through regular emails and calls from our business development reps. These actual human connections drew people in and give us more information to optimize our event strategy: picking topics and speakers that would resonate with our audiences" said Errol feeling pleased with the outcomes.
They began immediately with the initial idea of having a complete shift of Physical Events to the Virtual Environment keeping in mind the Lockdown rules laid by the UAE Government to protect its citizens and to control the pandemic. Whilst the rest of the world was still coming to grips with the severity of the situation, Pure Magic went live with their first virtual event on 7th April 2020.
This was a way of giving back and contributing to the greater good of the society at large. "At the start, we visualized 12 episodes that would run over two months and address critical subjects. We received an unprecedented number of responses from our speakers and audiences alike. The team worked tirelessly on the backend, reaching out to speakers from around the globe, coordinating time zones, doing test runs and managing audience registrations", added Errol. He personally hosted each webinar through the two months and moderated the flow too.
The team hopes to continue spreading awareness and encouraging optimism through positive communication. Errol mentions a special acknowledgement and appreciation to all the speakers who took the time to contribute, and also to his team members that worked relentlessly and passionately to put this valuable content together.
He continues to say, "Little did I know how healthy and constructive this campaign would be for our staff. It has also provided work, distraction, creativity and internal joy, that has been so much more than mere survival for each one of us."
Errol, a singer and musician himself, has been performing live and singing consistently each Saturday since the 2nd of May on facebook as part of his own "Saturday Date" engagement, a way of keeping the music motivation going and keeping his audiences entertained.
Pure Magic Exhibitions and Conference Organizing are currently hosting a group platform called "Entertainment Collective" on Facebook for all the talented individual Artistes to keep themselves relevant and busy. Live Performers on the group get an opportunity to participate in the contest each fortnight anywhere from around the world and win US $500 as prize money which is really welcome during these crucial times — a true trifecta that is supportive and will hopefully continue to bring joy to the Event Industry.
Interesting times indeed that have pushed many of us out of our comfort zones and pivoted us in the direction of a new creative thought process to overcome any kind of challenge there is, and this team is adding the right sprinkles of 'Pure Magic' to virtual events.