Fusion of French Luxury, Egyptian Mystique along with buoyant UAE culture well describes this chic new hotel that is now open to welcome guests. What was set to open April was pushed back due to COVID-19 worries, but the Managers believe it was for the best, as it allowed them to strategize for an even grandeur opening. And what a magnificent place this is.
Inspired by the shape of the Luxor Obelisk currently in Paris, the entrance itself holds you captivated. As you move through the colossal gateway that replicates an Egyptian temple, you are greeted by a golden falcon, the symbol and national bird of the UAE, followed by pillars engraved with hieroglyphics that transport you to the ancient land of Kings and Queens in Luxor.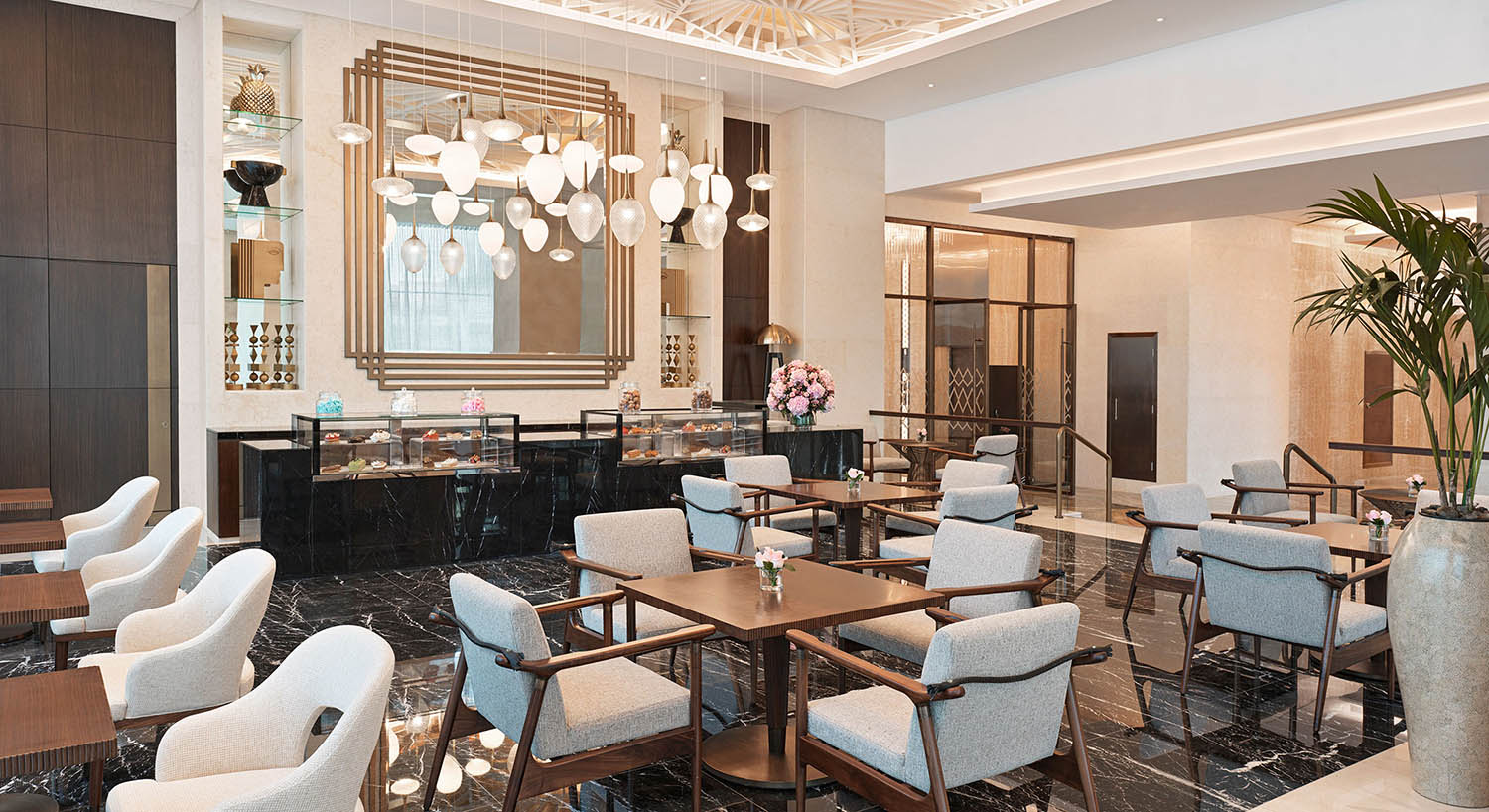 The largest Sofitel Hotel in the Middle East so far, with 595 rooms, there are multitudes of things to look forward to, such as the exquisite dining options including Brasserie Boulud and Taiko Dubai. In addition, the hotel has three suites designed by the award-winning firm Duccio Grassi Architects. Their Presidential suite 'Cleopatra' can hold up to 100 people and has a private terrace to gaze upon Dubai's vibrant and ever buzzing nightlife.