When you spend 51 years in the film industry, you must be doing some things right. Amitabh Bachchan first made a mark with his trademark baritone, narrating Mrinal Sen's Bhuvan Shome in 1969. It's 2021, possibly the final season of Kaun Banega Crorepati was on air on Indian TVs, and fans still can't get enough of the septuagenarian superstar and his big, booming voice, now overshadowed by only his growing elegance and charisma. I've been a ringside spectator of Mr. Bachchan's grace and greatness since 2006. My first ever interview with the 'superstar of the millennium', a term that was hot and happening back then, was at a launch event for Ram Gopal Varma's Nishabd (2007). The event was held at a swanky 5-star hotel in Mumbai; it was attended by the film's entire cast, along with RGV. Being one of my first ever professional assignments, I was hell-bent on reaching at least 15 minutes before time. But it was a herculean task, considering I got to know about the lunch-time event at 11 am. I had to travel from Mumbai's Lalbaug area to Juhu, a 1-hour 20-minute distance by road, a little more so for a penniless, first-time reporter like me, who was going to travel through the local trains.
Nevertheless, I huffed and puffed, and by 12.30, I had reached the sprawling Juhu hotel. I was ushered into one of the gigantic ballrooms, decked up with gargantuan posters of Nishabd. I was surprised that the place was full, with a melange of print and TV media. Mr. Bachchan and the other members of the cast and director RGV soon appeared on stage, did the usual jing-bang of poster unveiling et al and the floor was thrown open to questions. I had a ball of a time asking Mr. Bachchan a question about a 64-year-old actor's confidence in romancing an 18-year-old co-star onscreen. The event concluded as fast and as seamlessly as it had begun. An apprehensive cub reporter like me had a great morale boost about the film industry and its ultra-professional ways. Little did I know that professionalism and punctuality were a rare phenomenon.
A week later, I was assigned the task of covering a film shoot at Kamalistan Studio, where a colorful Holi song was going to be picturized with a senior superstar and his newer co-stars. The director of the film was one of the Hindi cinema's most celebrated filmmakers as well. My call time was 1 pm, so I huffed and puffed again and reached the sets by 12.30. An hour later, I had been introduced to every star manager and publicist on the set, a handful of journalists and then most crew members and technicians, too. The actors and the director were nowhere in sight. Two hours later, the stars showed up, and shooting began. I was slated to conduct short interviews with the superstar and the new actors. I was able to complete my tasks by 5 pm. Definitely not as smooth as the Nishabd launch. I thought to myself, that was an event, this was a movie set, the chaos is totally different. A few days later, I was to cover the launch of another film, an event that was again being hosted at a swanky 5-Star in Juhu, and the event began an hour late because the actors, all newcomers, hadn't arrived. The air of professionalism that I had taken for granted was slowly vanishing. When I discussed my conundrum with my seniors at Screen, a weekly newspaper then published by The Indian Express Group, I was given a lunch-time class by my colleagues and then-editor Bhawana Somaaya that Mr. Bachchan and his time etiquettes were cut from a different cloth. Suffice to say, I now had a renewed perspective on both the standard time modules of the film industry and Amitabh Bachchan, too.
Time and again, I was told of stories about Mr. Bachchan's punctuality, how even when he was a rank newcomer, he used to be the first person at the studios. There were times when he used to unlock the gates, having reached even before the security guards. I took these urban legends as part of the industry's tall tales. We are, after all, in the business of over-the-top storytelling. But my first-hand tryst with Mr. Bachchan's professionalism and punctuality left me listless in 2007. One of my early dial-a-name contacts in the film industry during those days was actor and producer Saahil Chadha. Saahil sir had produced and acted in a film called Thodi Life Thoda Magic (2008), and he had insisted that I be present at the launch of his movie. By then, I was already a few months old in the biz and getting acquainted with the idea of being fashionably late.
Also, on the same day as the event, I had an interview with a Bollywood superstar at his Juhu bungalow. I was sure I'd miss Saahil sir's launch event. But, as fate would have it, my interview with the A-list actor got pushed to the next day, after waiting at the bungalow for just 45 minutes. Having been relieved well-before time, I decided to make a beeline to the Thodi Life Thoda Magic event. Back in 2003, Saahil sir had played one of Mr. Bachchan's sons in the now-cult hit Baaghban. He had a great equation with Bachchan sir, and understandably, he had the Shehenshah of Bollywood as the guest of honor to unveil the first poster of his maiden production. So, here I was, standing at a stone's throw from the movie launch event, and I noticed the event time was 7.30 pm, and my wrist watch showed me the time was 7.10 pm.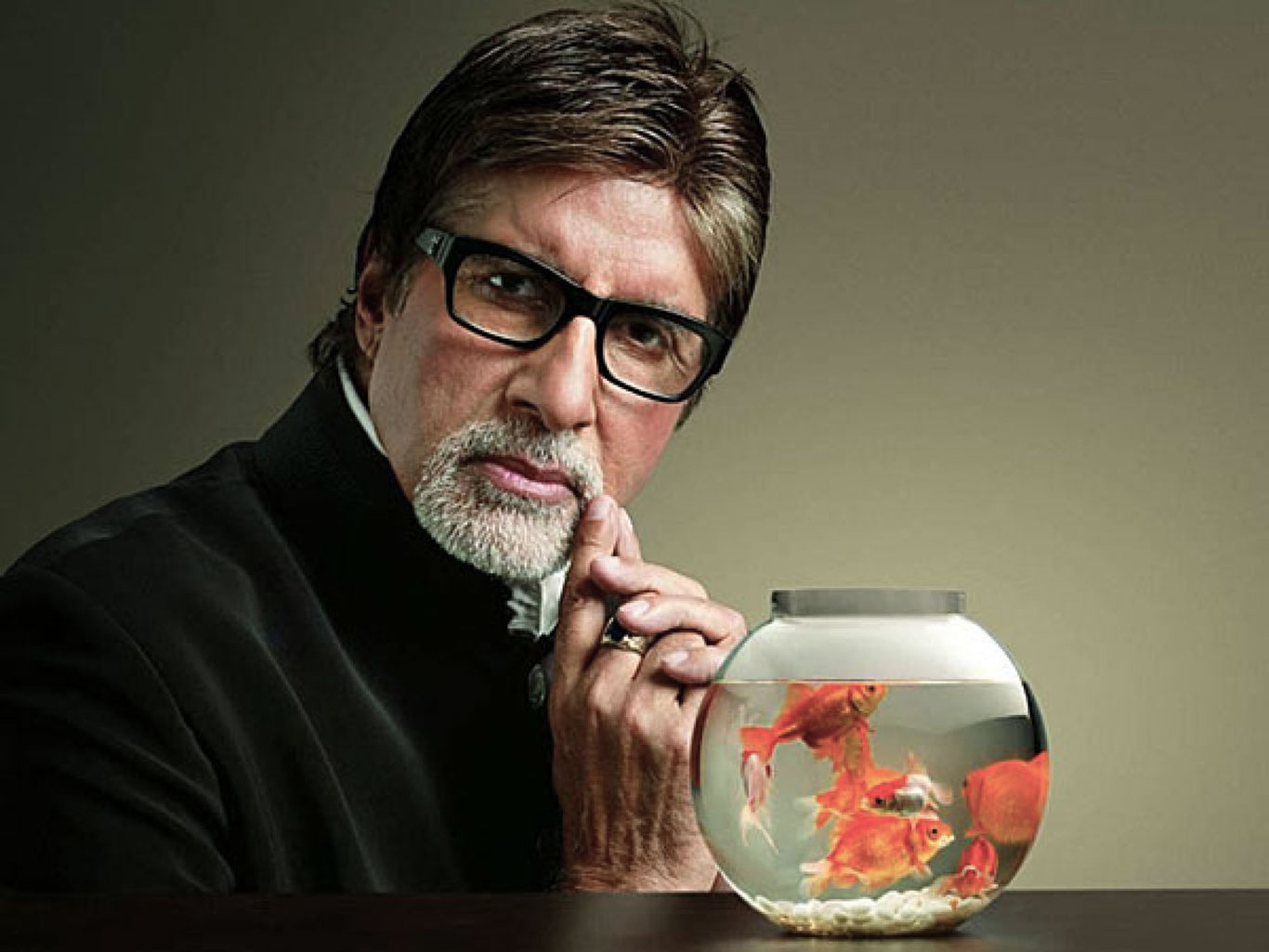 I knew the event would not start before 8 pm but, I relented and walked to the venue. I reached the venue at 7.15, and as expected, the place was still being set up by the event crew, with a few carpenters still nailing the film's art work on the stage. There were dozens of white chairs in front of the stage and not a single soul to occupy them. I took the corner chair on the row farthest from the stage. I looked around to spot a public relations representative but, even they'd not arrived yet. It was, by all means, too early. A few minutes passed; I checked my wristwatch, which showed the time as 7.25 pm, and someone wearing all black walked past my chair through the aisle at a brisk pace. I could hardly look up and spot who it was. But a few seconds later, I saw Amitabh Bachchan taking a seat in the front row. The carpenters were still hammering; the sound technician was still installing his equipment and microphones. The cartons with mineral water bottles for the guests were yet being opened. The PR, the journalists, the event managers, the cast and crew of the movie were not there, but Mr. Bachchan was. He sat in his chair, patiently and gracefully.
For the uninitiated, Mr. Bachchan has a flawless track record of always arriving a few minutes before the time that you assign to him for a movie-do, film shoot, or just about any event possible. Many years later, I had to interview him for the movie Aarakshan (2011) for Filmfare magazine. Our collective call time was 12.30 pm; I reached at 12.40 and got a schooling from Mr. Bachchan's manager that he'd been waiting for me for 15 minutes. On another occasion, I was coordinating at the Filmfare Awards for a segment where Mr. Bachchan had to present an award on stage. His call time was 10.30 pm. On a night when every single guest, even the award nominees, were all at least 30 minutes late, because of a massive traffic jam near the Bandra-Worli Sea Link, Mr. Bachchan arrived at the venue 5 minutes before time. Coming back to 2007, at the Thodi Life Thoda Magic event, at somewhere around 7.40, I saw a bevy of people running into the event venue. I spotted Saahil sir in that group, too. He dashed straight to the front row, and what I could read from the body language, he looked like he apologized profusely to Mr. Bachchan. On his part, Big B assured Saahil sir that everything was fine and that they should start the event ASAP. That's precisely what happened, and about 20 minutes later, Bachchan sir had left the building.
In the last decade and a half, the film industry and its ways have changed drastically. Most modern stars are punctual, and even when there are delays, it's hardly ever the star's doing. But, even at its most professional, the film industry is still not nearly close enough to the precedents of Mr. Bachchan. The big takeaway from his punctuality is the fact that to be successful in any field in life, one must be disciplined. And when you see a legend like Amitabh Bachchan consistently respect time, both his own and that of his peers and colleagues, you understand how important professionalism can be when it comes to success. I strongly believe that no one can achieve the superstardom and respect that Amitabh Bachchan commands in the annals of Indian culture and history. But if we mortals aspire to be like him, the first thing we must learn to respect and honor is time. It is the ultimate quality of gentlemen and entrepreneurs alike. Because when you respect time, it gives you back tenfold.