The average Bollywood buff will tell you that the three Khans are the last of the true superstars. But one from that triumvirate, had the percipience to crown Deepika with the epithet of 'superstar'. Well, she deserves that title simply because she has seven 100-crore films in her oeuvre already. And she's only 34. She's also one of the few female actors to have had a 300-crore hit in the form of Sanjay Leela Bhansali's Padmaavat (2018), a film that was build on Deepika's shoulders. But, the buildup to this crescendo wasn't really a cakewalk for this exemplary actor. She might have been badminton legend Prakash Padukone's daughter and a supermodel, but showbiz extracted its pound of flesh. Following her big-ticket debut in Shah Rukh Khan's Om Shanti Om (2007), she had to bear an onslaught of high expectations and scathing criticism during her initial spate of releases. Eventually, she hit it big thanks to her collaborations with Ranveer Singh and Sanjay Bhansali, but until that happened, Deepika had her fair share of admirers and detractors. Before she became numero uno, she was slated to fail. So how did this transformation occur? Did she, like a butterfly, emerge all of a sudden from her cocoon with effervescent colours and new-found powers of attraction? The metamorphosis did happen, but not through a sudden burst of fortune. She persevered, fought her personal battles as well as a war of attrition. 
In a 2017 interview with this writer for Filmfare magazine, Deepika said the following about her growth as an actor. "When it comes to my work I have no fear. Which wasn't the case when I had started off. And that fear or uncertainty came across and it showed on camera. I was conscious and too bothered by the idea of delivering my lines or making gestures in front of the camera. But over the years I've changed. The changed occurred because of trust. I began trusting myself, my instincts and the directors I was working with." It was self-belief that got her through the storm. 
To get an idea of the hostility around Deepika's image as an actor, here's a look back at what popular film critics in Hindi cinema wrote about her as they reviewed the big releases that featured her performances. Why focus on the words of film critics? Because their assessment of cinema comes from years of observing, studying and learning the intricacies of filmmaking. Unlike fans and followers on social media, critics, even when they're scathing, are working to pinpoint the flaws of cinema and its proponents (directors, actors, technicians, producers et al). Essentially, their word holds weight because it is unbiased and academic. 
From 2007 to 2010, the establishing years of her career, the persistent take away from most of Deepika's performance was that she was beautiful, but not really cut out for serious dramatic acting. The reactions to her debut film Om Shanti Om, went like this. Rajeev Masand wrote, "a dazzling debut by Deepika Padukone who's packaged like the next big thing," but Raja Sen was critical when he conveyed, "She is used sparingly and constantly camouflaged, either by a situation which requires acting incompetence, deftly digitalised song sequences or a complete lack of fabric in the second half. I'm not claiming the 'find of the year' can't act; it's just that this film doesn't require her to."
Everyone who saw her exclaimed that she was mesmerizing, but the visual allure was all that was catching on. Nikhat Kazmi, while commenting on her role in Bachna Ae Haseeno (2008) said, "Deepika who's delightful too as the uber feminine feminist. Only, you wish there was more of her." Not just that, critics in the West were equally enchanted with her screen presence and charisma. Reviewing Chandni Chowk to China (2009), American film critic James Berardinelli of Reel Reviews wrote, "Deepika Padukone, a supermodel-turned-actress, is impossibly gorgeous, joining Aishwarya Rai and Freida Pinto as Indian beauties whose screen appearances provide them with worldwide notice."
Some would say being compared to Aishwarya Rai Bachchan is a compliment in itself, but the critical reception wasn't ready to cut any slack when it came to assessing her performances. Raja Sen, while appraising her efforts on Love Aaj Kal (2009) wrote, "I would here like to offer Farah Khan a special and awestruck citation for making us believe Deepika Padukone is an actress. She cannily used the undisputably attractive girl as a lovely mannequin in Om Shanti Om, and none of us realised just how plastic this Barbie really is. She has a great smile, dimples and all, but that's really it. I feel for Imtiaz to see his dialogue butchered by his heroine, heartbreak heightening when she murders a lovely 'break me' line. Both Imtiaz's earlier films featured heroines of tremendous talent, and one wishes this one also had an actual actress." Similar sentiments were echoed, albeit with subtlety, by Indian Express critic Shubhra Gupta as she wrote, "You wonder if the outcome would have been different if he had paired himself ('Love Aaj Kal' is Saif's first home production) with another actress. Deepika is far too put together to display naked emotion."
That was the war of attrition. There were a host of film critics and fans who believed that Deepika's aphroditic talents were enough to merit her place as an A-list actor. But for every believer there was also a naysayer, who in all fairness, were reacting to the 'uncertainty' that Deepika acknowledged in her Filmfare interview. Remarkably, Deepika was keeping a level head and her choices of film and filmmakers were testimony to the fact that she wanted to do better. Working with Imtiaz Ali, Pradeep Sarkar, Ashutosh Gowariker and Prakash Jha, she was selecting the connoisseurs of meaningful cinema to make her mark. But even when she put an earnest foot forward in Jha's Aarakshan (2011), she was met with such rhetoric as Baradwaj Rangan's appraisal that stated, 'Deepika Padukone, who speaks with the studied earnestness of a little girl in a school play who's spent a lot of time memorizing her lines and is terrified of forgetting them.'
Come 2012, her resilience paid off, as her second collaboration with Imtiaz Ali, Cocktail received positive reviews not just for director Homi Adajania or co-stars Saif Ali Khan and Diana Penty, but for Deepika, too. Anupama Chopra wrote in her review, "The big surprise here is Deepika, who moves beyond her usual statuesque mannequin pose and gets into the skin of the emotionally raw and needy poor little rich girl. This is easily her best performance to date." Good things come to those who wait and Deepika's patience was rewarded with bountiful praise. The glass ceiling of 'beautiful actress' had been shattered and now even her detractors acknowledged that she was making an impact. This writer, while appraising her film Yeh Jawaani Hai Deewani (2013), quipped, "Deepika's performance is the perfect complement to Ranbir's acting chops. She excels in the emotional scenes as well as the romantic ones." It's no mean feat, keeping up with the talents of Ranbir Kapoor, but that's exactly what Deepika managed with YJHD. She did that again two years later with Imtiaz Ali's Tamasha, only this time, she went one step ahead and outshone the Kapoor scion. As Rajeev Masand elaborated in his review, "Deepika does the bulk of her work with those big expressive eyes and conquers challenging scenes with natural ease. She practically steals the film, despite it being Ved's (Ranbir Kapoor) story essentially."
Not just that, in 2013, she also starred in SRK's and Rohit Shetty's Chennai Express. With this movie, she garnered the rare honour of acing comedy. As Anupama Chopra exclaimed in her rather critical review, "I enjoyed watching Deepika Padukone as Meena, the don's daughter with the thick accent, who meets Rahul on Chennai Express and turns his life upside down. Padukone's spirited performance — she even makes that accent attractive — helps to lift the film." In 2015, she also starred in Shoojit Sircar's Piku along with Amitabh Bachchan and Irrfan Khan. That she managed to walk away with hosannas trumping her illustrious co-stars was nothing short of superlative.
As fate would have it, Deepika's life detoured towards instant superstardom when she joined forces with Ranveer Singh and Sanjay Leela Bhansali. Their first project together, Goliyon Ki Rasleela Ram-Leela (2015) changed the course of history and future. Not only did the film earn in excess of 100 crores, it made everyone stand up and take notice of Deepika's irrefutable dramatic talents. One of her most vocal critics, Raja Sen conceded in his assessment, "She sells some of the dialogue impressively, but stumbles over the tu-tadaak overfamiliarity thrust onto her by the script and performs the way SLB likes his ladies to: when she's happy, she's too happy; horny, too horny; sad, too pouty. She looks like a million bucks, however, and so resplendent is Padukone with screen presence that it feels like watching Angelina Jolie in a bad film – ie, it's all pointless, but there is something worth staring at. Her hero might carry a water pistol, but this Leela packs the guns." The tide had turned and you could say, it was destined to happen.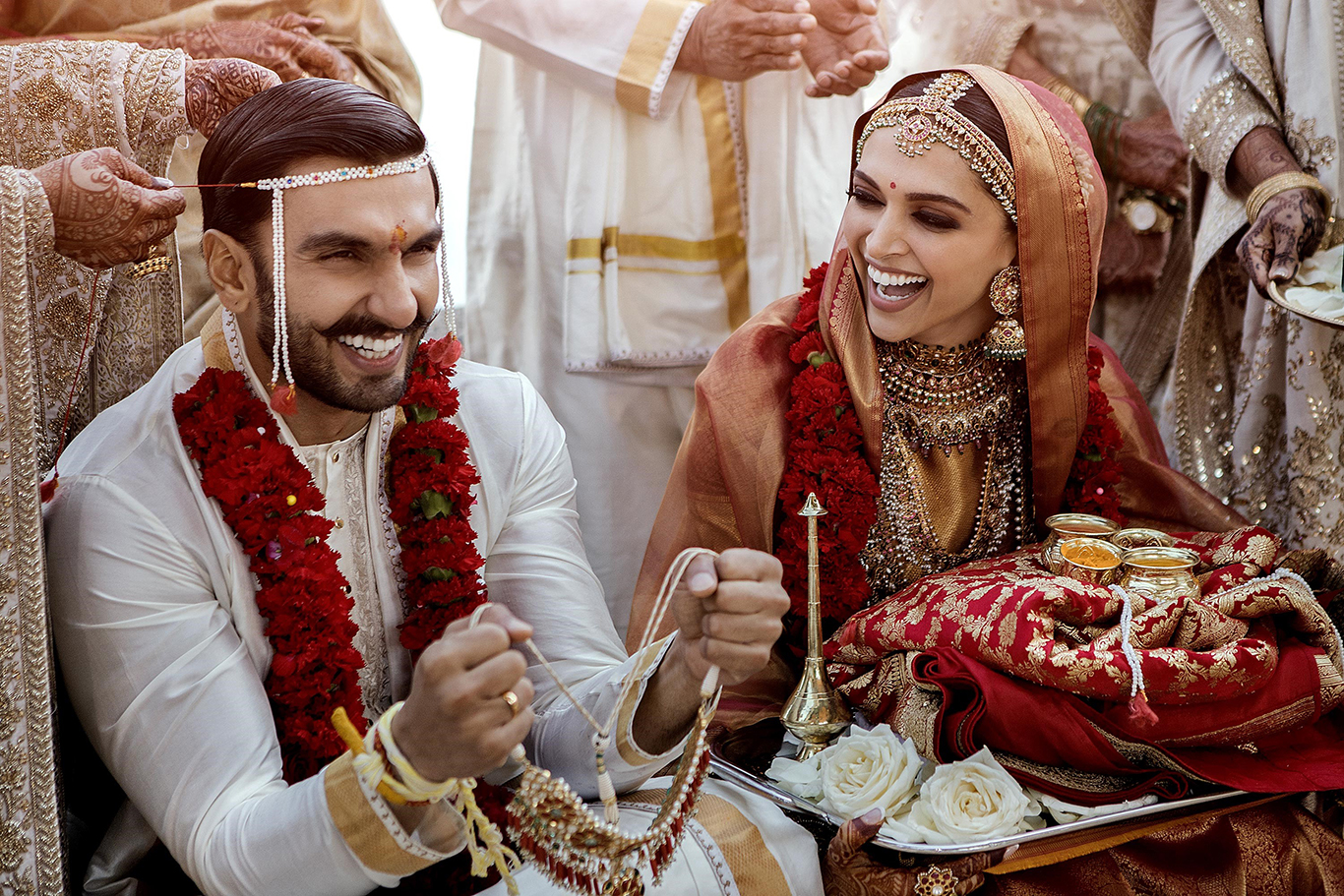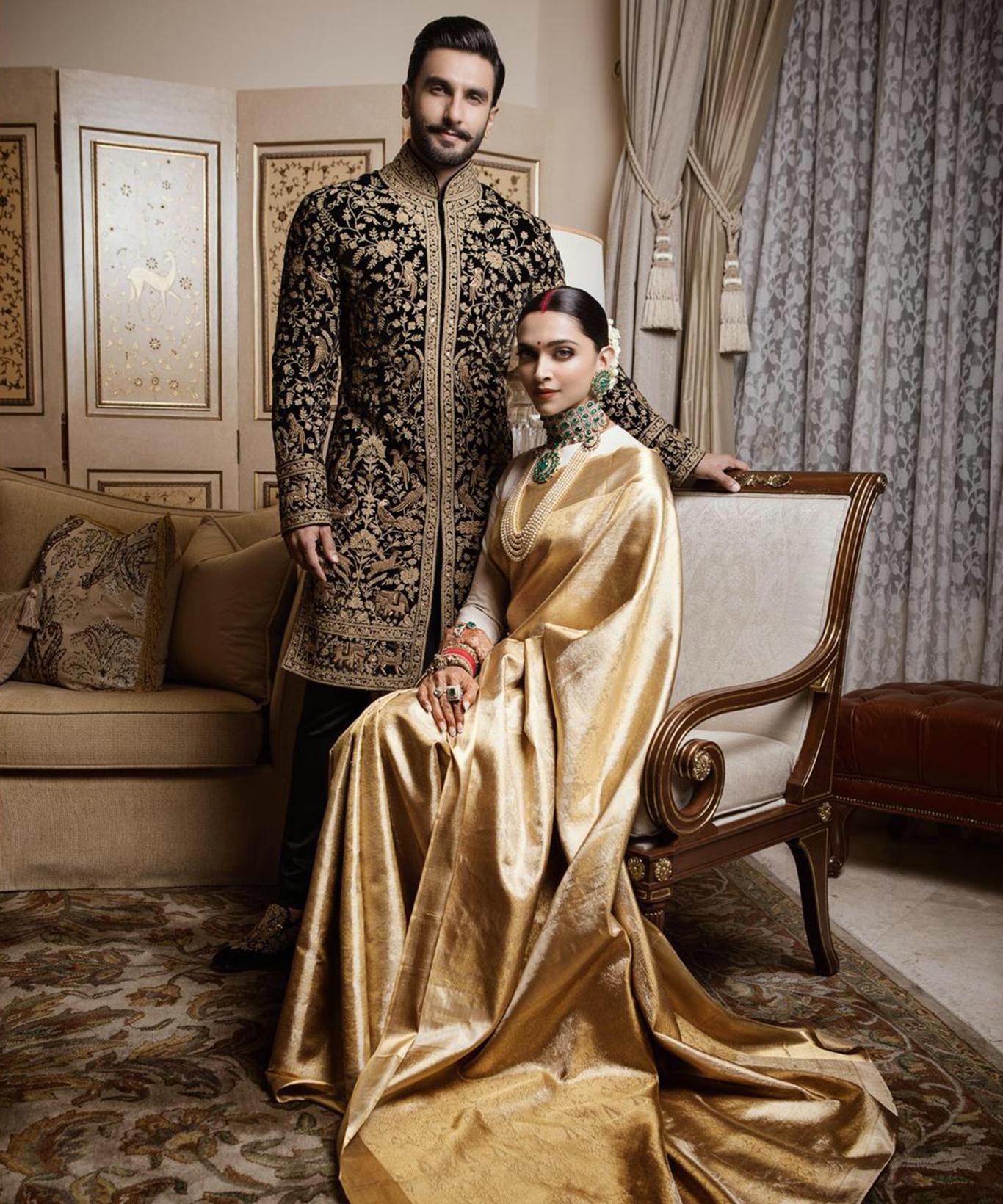 Ranveer and Deepika ended up tying the knot in the near future, while the trio of Padukone-Singh-Bhansali worked wonders in two more films, Bajirao Mastani (2017) and Padmaavat (2018). Examining the latter film, Anupama Chopra noted, "Her incredible eyes, brimming with tears, register every emotion."
While it's no rags to riches story, Deepika's slow and steady transformation is certainly meaningful. She debuted in 2007 and the first real spark of positive reinforcement arrived only in 2012. That's five years of persistent scrutiny, criticism, self-doubt, motivation, grit, gumption, hope and perseverance. No wonder, she's had her tryst with depression and has since become an advocate of mental health. Reading scathing opinion and demotivating words for your passion and craft can break even the most resilient minds. But here, we are, regaled by this turn-around story of a tall, elegant and most radiant woman who decided to endure. The metamorphosis of Deepika Padukone reminds us that change is the only constant in our universe and for those who are ready to tide over time, the future is only bright.