In a world waiting to tear you down with its rules and judgments of what is acceptable and appropriate, it is nice to watch women (especially) empowered in their skin to either stand up for what they believed in or use it for a noble movement. Here are three such we picked, not an exhaustive list by any means, but certainly among our most admired ones.
Sunny Leone,
Raining Over Moralistic High-Headedness
Sunny Leone made waves when the media couldn't stop gushing over the Indian-born Canadian who was to enter the Bigg Boss house for Bigg Boss Season 5. The buzz was also because, by then, Sunny had spent over a decade pursuing a career in adult entertainment, becoming one of the top adult models and porn stars in the US.
In India, a country torn between the dualities of being the birthplace of the Kamasutra and drawing harsh moral lines around sexuality, former porn star Sunny Leone won the love and respect of its people for one primary reason: she never denied her past.
Her arrival into the Bigg Boss house in 2011 laid the foundations for the start of a 'new chapter' in Sunny's life, finding acceptance through reality shows and serious roles in Bollywood films, including the lead in Pooja Bhatt's erotic thriller Jism 2, Kaizad Gustad's Jackpot alongside veteran actor Naseeruddin Shah, Ragini MMS, Ek Paheli Leela, and Tera Intezaar.
An Origin So Unlike Life'S Pathways
Born Karenjit Kaur Vohra to Sikh Punjabi parents who lived in Sarnia, a tiny town in Ontario, Canada, Sunny was a sweet tomboy who played hockey with the boys on the sidewalks of her town. Long at ease with the attention her body and her athletic, singing, and dancing abilities brought her, Karenjit hoped to find a spot under the sun where she could shine.
Around 1991, she and her family moved to Southern California in the US. But instead of heading to a Khalsa camp her parents enrolled Karenjit in, she chose to connect with her heart. While training to become a nurse, she took up a job as an exotic dancer, calling herself "Sunny." When one of her friends suggested that she try out modeling, Sunny decided to accept assignments from one of her contacts working in the adult entertainment industry. Soon, she became an adult model, posing for Penthouse, where she earned her second name, Leone—given to her by the Penthouse magazine founder, Robert Guccione. Despite her initial discomfort of posing erotically, Sunny soon became one of the top adult models in the country, appearing in several other magazines, including Swank, Leg World, and High Society. In 2001, she even became the 'Penthouse Pet of the Month' for its March issue.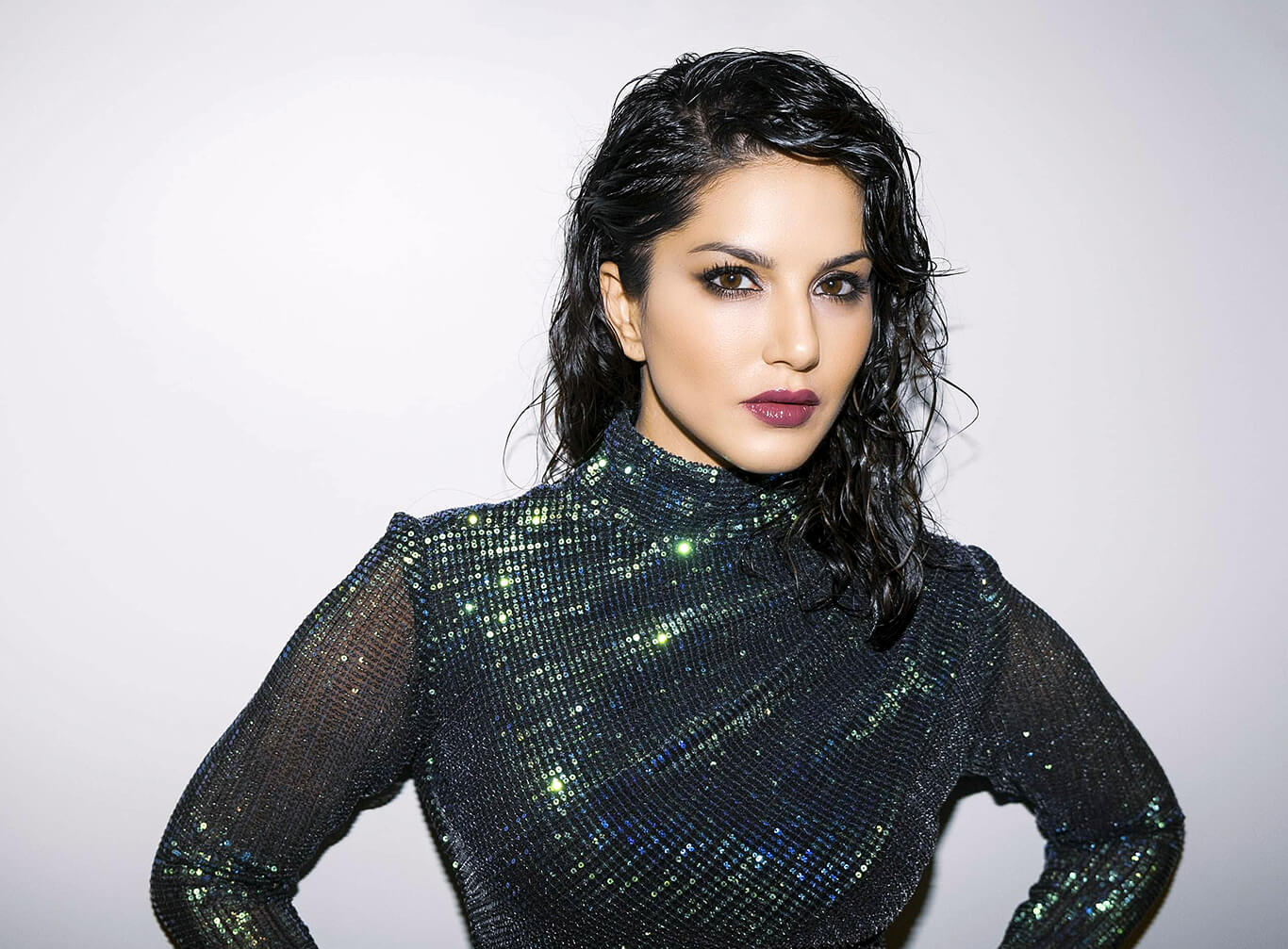 By then, Sunny was shunned by her Sarnia community in Canada. In 2005, an unapologetic Sunny moved into the adult film industry.
In an interview to Eye Weekly in 2008, Sunny confessed that while she'd maintain links with her religion, it was unlikely that she'd give up her chosen career path for it. "Girls will leave the industry claiming that they found God. Well, the fact is, God has always been with them the entire time. Even if they [her parents] tried to stop me or tried to steer me the right way, they would have lost their daughter. I'm too headstrong. And it wasn't a plan. It just happened, and my career and everything just kept getting bigger and bigger."
Soon, Sunny became one of the most popular and successful porn stars globally, producing and directing over 60 adult films under her production company, Sun Lust Pictures.
Despite Bollywood, Sunny had to endure derogatory remarks and 'outrage' for her past. In an especially cringe-worthy prime-time interview in January 2016 with journalist Bhupendra Choubey, she was asked derogatory misogynistic and highly offensive questions about her history and career choices. Sunny remained calm and utterly dignified as she batted Chaubey's questions, who at one point even asked, "Am I being morally corrupted because I am interviewing you?" The visibly shocked yet immensely composed Sunny simply replied, "I can leave here if you'd like." The interview angered many, who sympathized with Sunny and admired the dignified air of confidence she exuded through it. Sunny's calm dignity found her permanence in many hearts.
But it was always a game of balance. While in 2017, she was named the most searched person on Google, she found herself in the center of the storm when some fringe groups in India threatened to commit mass suicide if she was allowed to perform at a gig in their state for 2018 New Year's Eve.
Be it co-presenting Zee Cine Awards in 2017, to inaugurating Al-Adil Supermarket's 42nd branch at Abu-Dhabi in August 2019, to making a planned event appearance at Abu Dhabi's Al Raha Mall to a screaming fan-club, she's come a long way steadfastly following her heart. A mother of three kids today—daughter Nisha and twin boys Noah and Asher—Sunny, who's in the forefront of promoting animal-free fashion for PETA and other charities with husband Daniel Weber, admits that she'd do everything as she did in this life, with no regrets. We call that self-love of a higher order.
Kaylen Ward,
The Australian Wildfire Hero
Remember those wild Australian fires that seemed like the worst thing life could throw at us in 2020? Yes, the one that held the world's attention in January 2020, right before COVID-19 blanketed the whole world with the pandemic, locking us down in our little homes and worlds.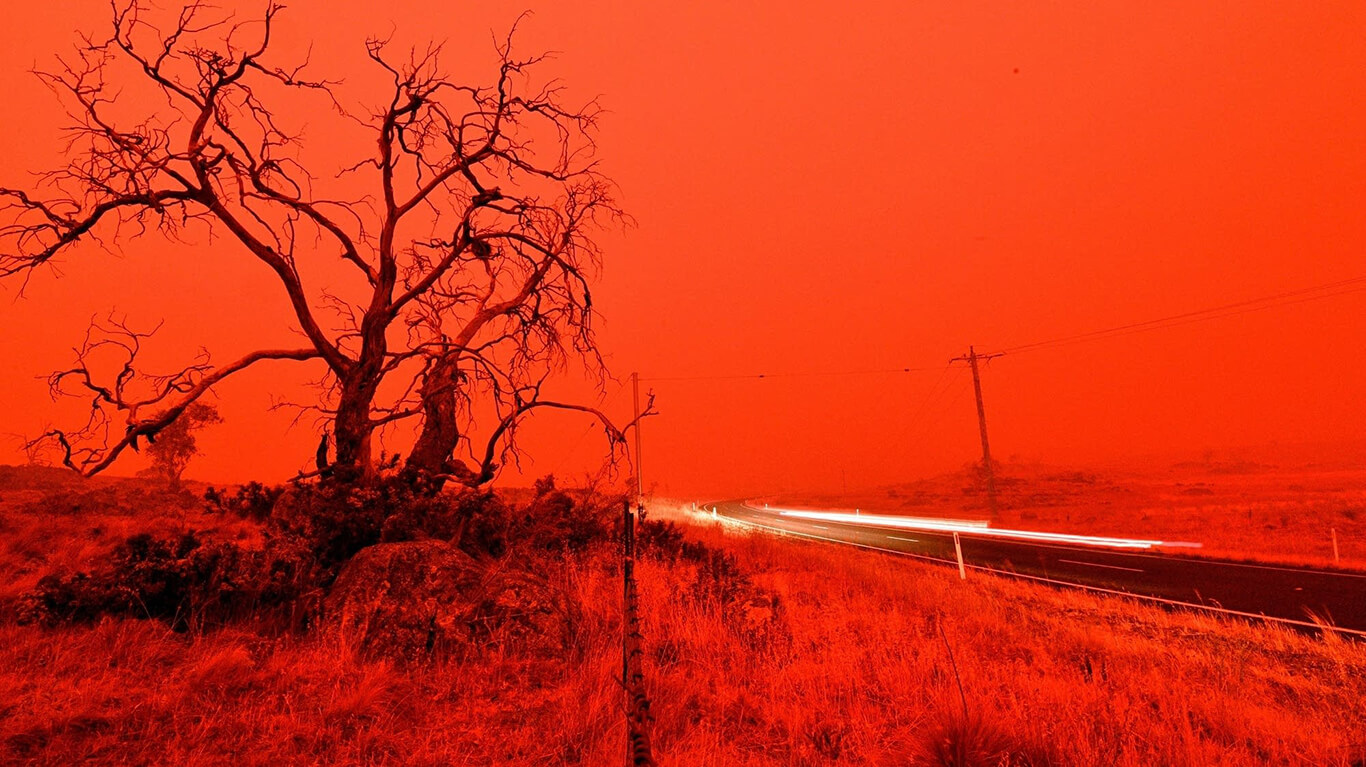 Even as the bushfires in Australia raged on, 20-year-old Californian resident Kaylen Ward inspired a largely apathetic society to raise about one million US dollars towards the Australian bushfire relief.
The model set the Internet on fire on 05 January 2020 when she tweeted that she'd share her nudes with anyone who proved they'd contributed for the cause to one of the listed organizations in Australia.
On 07 January, Kaylen, by then nicknamed "The Naked Philanthropist," was back on her Twitter page to announce, "Would you believe me if I told you we raised an estimated $1 million?"
By 15 January 2020, Kaylen's Twitter page happily announced that they were efficaciously saving the world, and others could join in by donating for the Australian fires and the earthquakes that hit Puerto Rico. 
While Kaylen didn't take a cut from the donations, she did, however, gather a huge number of followers on her social media pages.
Fire Extinguishers And Heartbreaks
It was not all hunky-dory for Kaylen though. For instance, despite the steep rise in followers on her social media pages, Instagram shut down her account for "inappropriate" content. To a news website, an official at Facebook, the parent company of Instagram, merely stated that Kaylen's account was disabled for violating their policies. "Offering nude images is not allowed on Instagram," the quote said.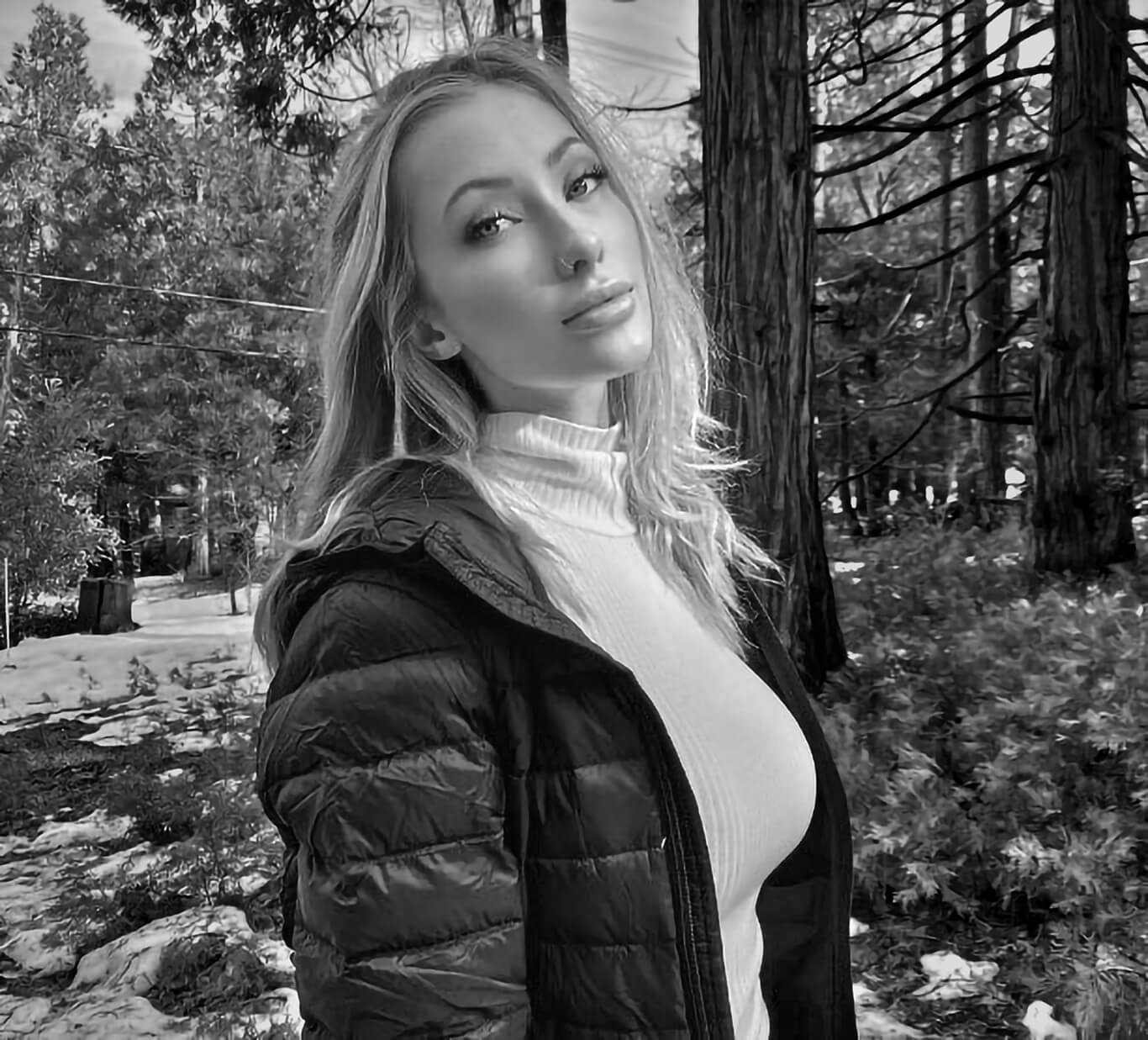 In addition to the social media outage, Kaylen's lost familial support. On the day she tweeted about her pictures in exchange for donations, another of her tweet said, "My IG got deactivated, my family disowned me, and the guy I like won't talk to me all because of that tweet. But f**k it, save the koalas (sic)."
She'd inspired many by then, some of whom sharing their admiration for her for the difference she'd made.
Kaylen called for other models to join her "organization" so that they could send the proceeds to charities; many top adult models such as Jenna Lee and Emmy Elliot joined Kaylen, raising another $60,000 for the cause. Other models created their own pictures/videos for donation to pitch in for similar causes. Unbeknownst to her, Kaylen had ushered in an era of "naked philanthropy."
Celeste Barber,
The Funny Challenger
An Australian comedian known the world over for her #CelesteChallengeAccepted video and picture posts on Instagram, Celeste Barber has been cracking up her followers with her self-deprecating humor for the past couple of years.
The mother of two sons and step-mum of two girls, Celeste has been in the entertainment industry for over a decade, doing TV shows such as All Saints, Office Correctness, and How Not to Behave.
However, none of those brought her the fame she achieved in eighteen months since she began her Instagram page and her almost historic #celestechallengeaccepted posts, in which she parodies famous Hollywood celebs and Victoria Secret models, including Miley Cyrus, Miranda Kerr, the Kardashians, and Cindy Crawford.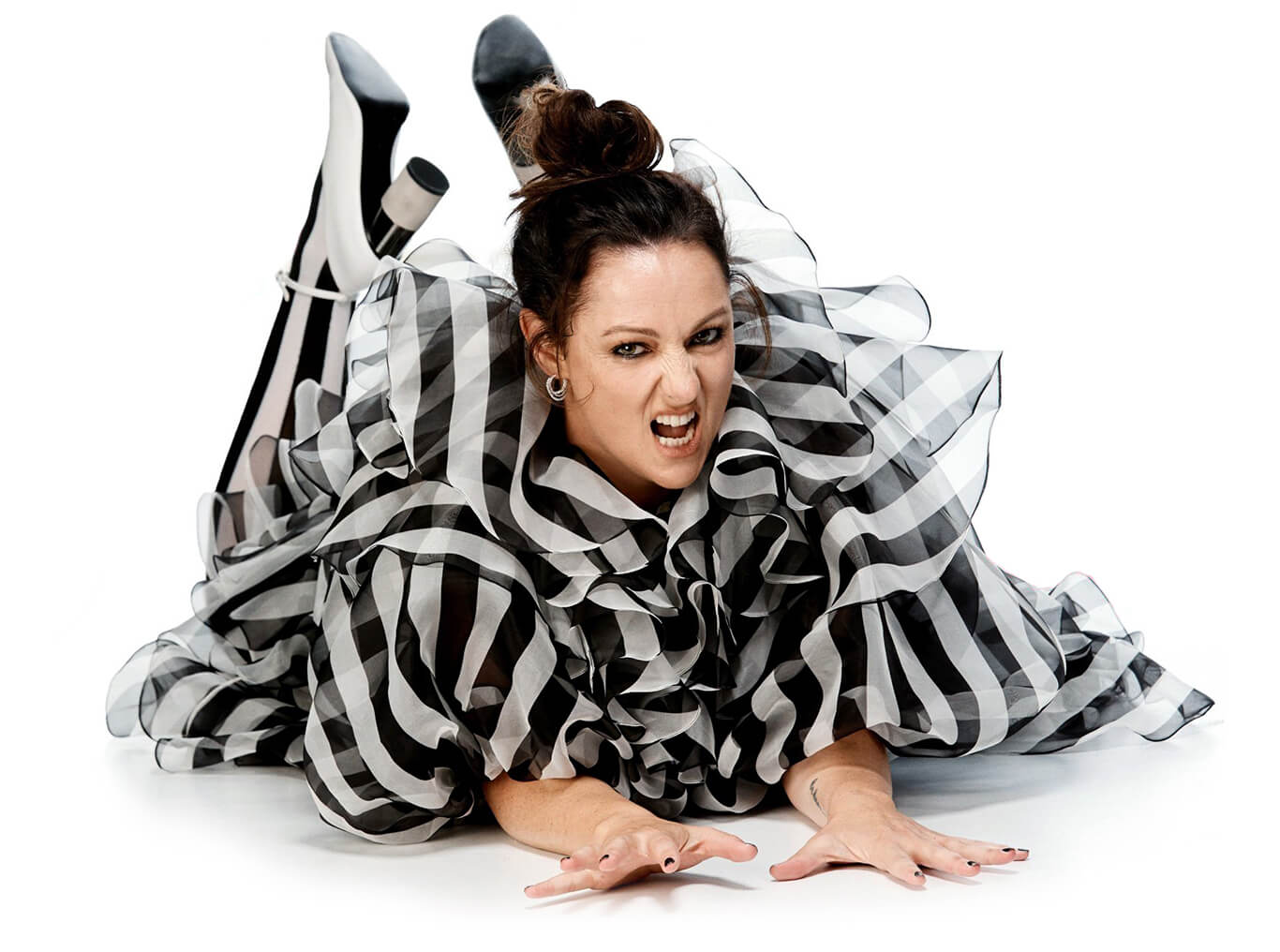 Celeste went viral on social media sometime in June 2016, when she posted a parody on a then-massively viral picture of Justine Bieber, in which he's seen with his slick hair gelled as he stares seriously into the camera, tattoos showing on his bare chest, and the pointed end of a knife in his mouth. When Celeste 'recreated' the look, it wasn't difficult to see the similarities. Celeste gazed into the camera, just as Justin did in his pic, with her hair gelled, the roman numeric tattoos on Justin's chest 'recreated' as "1+1=2" on her own, a crown scribbled close by. To 'finish' the look, she licked on a (butter) knife (almost) as Justin did in his pic. Her caption for the post read, "Remember when #bieber licked a knife, and a whole heap of people seemed to give a shit." The post got over 70,000 likes and close to 1,000 comments. That day alone, she had 10,000 followers added.
While one might be excused for thinking Celeste made a living out of poking fun at celebs, she hilariously summed up her 'job' in a June 2020 interview, saying, "In short, I take inappropriate, half-dressed photos of myself and put them online." Be it the former Spice Girl Mel B's (Scary Spice) steamy or the Kardashian sisters' sensual pictures, Celeste's parody of the celebs would unmistakably show her rotund, imperfect body that's absolutely comfortable in its curves and paunches, with an animated expression to either match or contrast the celeb she was parodying. Her parody's highlight is almost always the captions, which lent to the physical readable comedy in the post.
In an interview to an Australian TV show in early 2017, Celeste had revealed that the idea for the 'challenge accepted' series took root when she and her older sister Olivia began sending each other pictures of celebs doing everyday stuff, with an added suggestive or glamorous touch to it—a pout here, an extra stretch there, a seductive gaze while biting into a fruit, or an animated arch of the back as one walks out of a swimming pool.
"My sister and I used to send photos to each other about eighteen months ago," she told in the interview. Celeste soon started publishing those pictures on her Instagram page, although she says it was a fun experiment "to see what it would look like for an average person to photograph herself doing 'famous people' things."
The comedian is even unabashed in the props she uses for her posts, and by props we mean her husband, Api Robin, whom she calls "universally hotter than" her. He's usually used in her posts that parody celeb couples. 
As of today, Celeste has close to 8 million followers, with almost each of her posts garnering close to 1 million likes and at least over 3,000 comments. The world is clearly up for a good laugh, and Celeste's pronounced Australian accent and goofy sense of humor, ultimately making herself the butt of her jokes, finds its mark almost every time.
And that's what is most appealing about her to her fans and followers—her very 'every woman plus realistic body shape looks' combined with her absolute sense of body positivism. So you'd never see her apologetic for not confirming to the usual weight, height, and measurements expected of a celebrity. In fact, in a blog on her website, she wrote, "I have been asked in several interviews how I'm going to get my body into shape for summer. To which I respond, 'What shape are you referring to? I'm working on the wobbly pear shape at the moment and am quite happy with my progress.' How's that for feeling absolutely comfortable in her skin? Not surprisingly, she won the "Funniest Lady on Instagram" at the WhoHaha Awards 2019, trophies that reward comediennes.
An Actual Influencer (Who Took On Instagram—And Won)
In two years since she came to prominence, Celeste, unknown to her, was turning into an influencer with quite the reach. From writing two books—Celeste Barber – Challenge Accepted and Celeste the Giraffe That Loves to Laugh—and owning a podcast to raising A$ 50 million to help firefighters fighting Australian bushfires in the span of a week (when she hoped to raise A$ 15,000), Celeste perfectly fits in the definition of an influencer.
In October 2020, Celeste called out Instagram for their double standards on body-shaming when she parodied Victoria's Secret model Candace Swanepoel's picture, wearing an over-sized unbuttoned shirt. In her post, Candace can be seen posing against a succulent creeper, head tilted upwards with her eyes shut, with her palm covering the exposed part of her chest. In Celeste's recreated picture, pretty much in the exact posture as that of Candace, wearing a thong (which was missing in Candace's picture) and an exasperated expression, her caption read, "When you finally sit down and your kid asks for a drink." 
Hilarious as the post was, Celeste's followers couldn't share her post as Instagram informed them that the post went against their "community guidelines on inappropriate content." Ironically, though, fans could share Candace's provocative picture.
Celeste shared the matter on her Instagram Story the next day. "Hey Instagram, sort out your body-shaming standards, guys. It's 2020. Catch up," she voiced. Her story went viral, compelling Instagram to apologize to her. They even promised to amend their community guidelines and policies.
Celeste calls herself an accidental celebrity and is convinced the world needs to change its beauty standards. "We're saturated with a multibillion-dollar industry trying to body-shame us. There's still such a long way to go. A more diverse range of women need to be seen, and should be the norm," she'd told a publication recently.