Driven by the desire to give back to the community, Dubai-based Sobia Ansari and her group's passion led them to cook for the laborers who toil away regardless, and feeding the underprivileged. Along the way, Sobia saw that the smiles of gratitude were perceptible-something that still keeps her going. Since their inception in 2008, she and her group (of 12 others) have fine-tuned several aspects of their operations- from preparing both vegetarian and non-vegetarian meals to increasing the quantity of beverages in the summer. What started as a simple gesture of distributing food around neighboring construction sites has grown into an ongoing initiative today. Sobia's humility shines through as she states that they still have a long way to go.
Sobia always passionately felt that her purpose was to help people and kept figuring how to go about it. "Living here in Dubai, I always wondered how I could give back to the community. About 12-13 years ago, a few friends decided that we should collectively cook and distribute food to those less fortunate around us," she narrates.
Furthermore, she remarks that coming together as a group made all the difference. "A group of us Mums (named as Mums Who Share) started distributing food every Thursday. As the word spread, others came together as communities. The Pakistanis, the French, the British, the Indians; this made us grow immensely," she asserts.
Sobia shares that social media platforms like Facebook and WhatsApp were instrumental in helping the group with quicker and easier planning, coordination, and spreading the word around. "Whatsapp was where our weekly coordination happened amongst the core members, on the time to reach, who was bringing what, and so on."
Facebook helped in creating awareness. Our 'Mums Who Share' group has around 600 plus members, despite being a closed group. We have a lot of members who could not make it to the site for distribution, but we always made sure pictures of the distribution were put up so that it would make them feel as if they were part of the initiatives too," she reveals.
From initially feeding just 20 people, the group now ends up every week providing a lunch meal to up to 500 laborers. "Every Thursday we would be distributing biryani, juice, and fruits. We never set out to achieve anything as such. In fact, this initiative kept me humbled and grateful," she smiles.
For Sobia and her team, seeing the workers lined up waiting for them and the gratitude they showed was enough to keep them going. "When we go to the site, and there are 100s of workers standing in 40° heat waiting for us with smiles on their faces, excited about that one meal a week which we provide that feels divine to them. How much more inspiration can we get? That was our force behind it and has kept us going," she remarks.
A few years ago, the group joined hands with the Red Crescent School to help children who could not afford elementary education. "We were introduced to a lovely lady running the school and decided to join hands with her to participate in their 'Joy of Eid' Campaign," Sobia shares. She and her group would arrange for sponsors who would take these children shopping at partnered shops during Ramadan for Eid clothes. She professes that the purpose of the campaign was to spread joy amongst the underprivileged kids. "It was an absolutely fantastic idea. We involved not only ourselves but also our children in this initiative. It was a learning curve for the children too, as they realized how blessed they are and how important it is to give back to the community and help those in need," she vouches.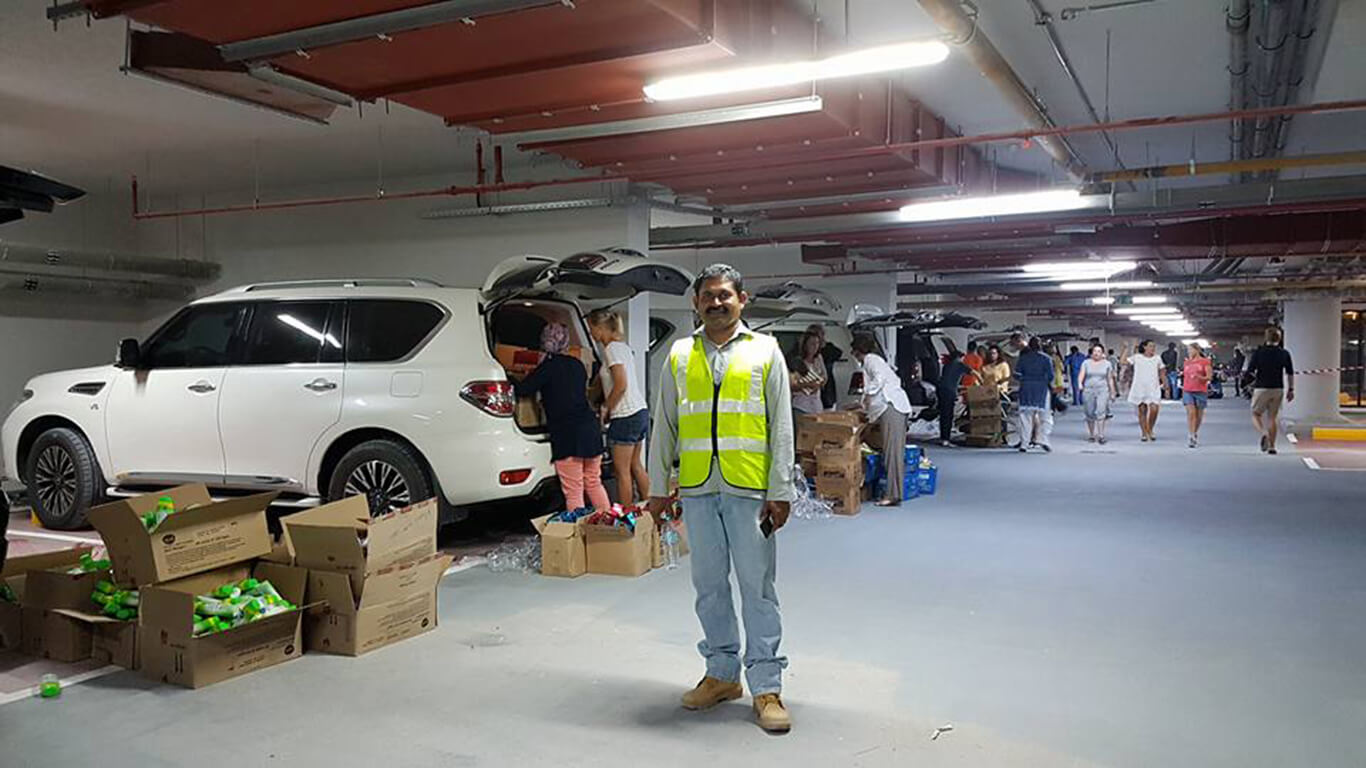 Sobia graciously claims that her group has been her biggest strength through this. "None of us can individually take credit for whatever we do. There are a few of us who have been the front liners, but it was the support and enthusiasm of the entire team that kept the initiative going," she says.
This strength has given her the confidence to cross borders and take a step further. She is now personally involved with a campaign for Hope Welfare Trust and its Covid 19 initiative for children and youth to raise funds for the children in Pakistan and Bangladesh, especially the remote areas where during this pandemic help never reached. Almost like a silent praying escaping her lips, she says, "We want to make sure that these children have food on their table, their education needs are met, medical kits are at their disposal. This is a campaign very close to my heart, and I hope that we can make my Covid 19 initiative for children a huge success." Furthermore, Sobia hopes to resume the group's food distribution locally, which had temporarily stopped, given the Covid restrictions and wishes to continue serving smiles, one meal at a time.