Every culture believes that matches are made in heaven and celebrated on earth as weddings – a sacred, time-honored tradition of the bond between two souls. Shouldn't an occasion that celebrates such a monumental step in the journey of life between two people have a memory crystallized for a lifetime? This Valentine's Day, we bring you some of the most breathtaking dreamy destinations from around the globe for a perfect wedding that will mark a milestone in your fabled love story with a ceremony on humble land that will feel like an ascension to the skies. 

Percy Bysshe Shelley's words about Lake Como remain eternal when he wrote to Thomas Love Peacock, "This lake exceeds anything I ever beheld in beauty, with the exception of the arbutus islands of Killarney. It is long and narrow and has the appearance of a mighty river winding among the mountains and the forests."
Lake Como is a luxury destination minus the fuss. It offers a form of resplendence that is traditional, authentic, and aristocratic. Newly-weds will enjoy the aura of classic, cinematic romance in their travails to Lake Como amid the scenic allure of Italy.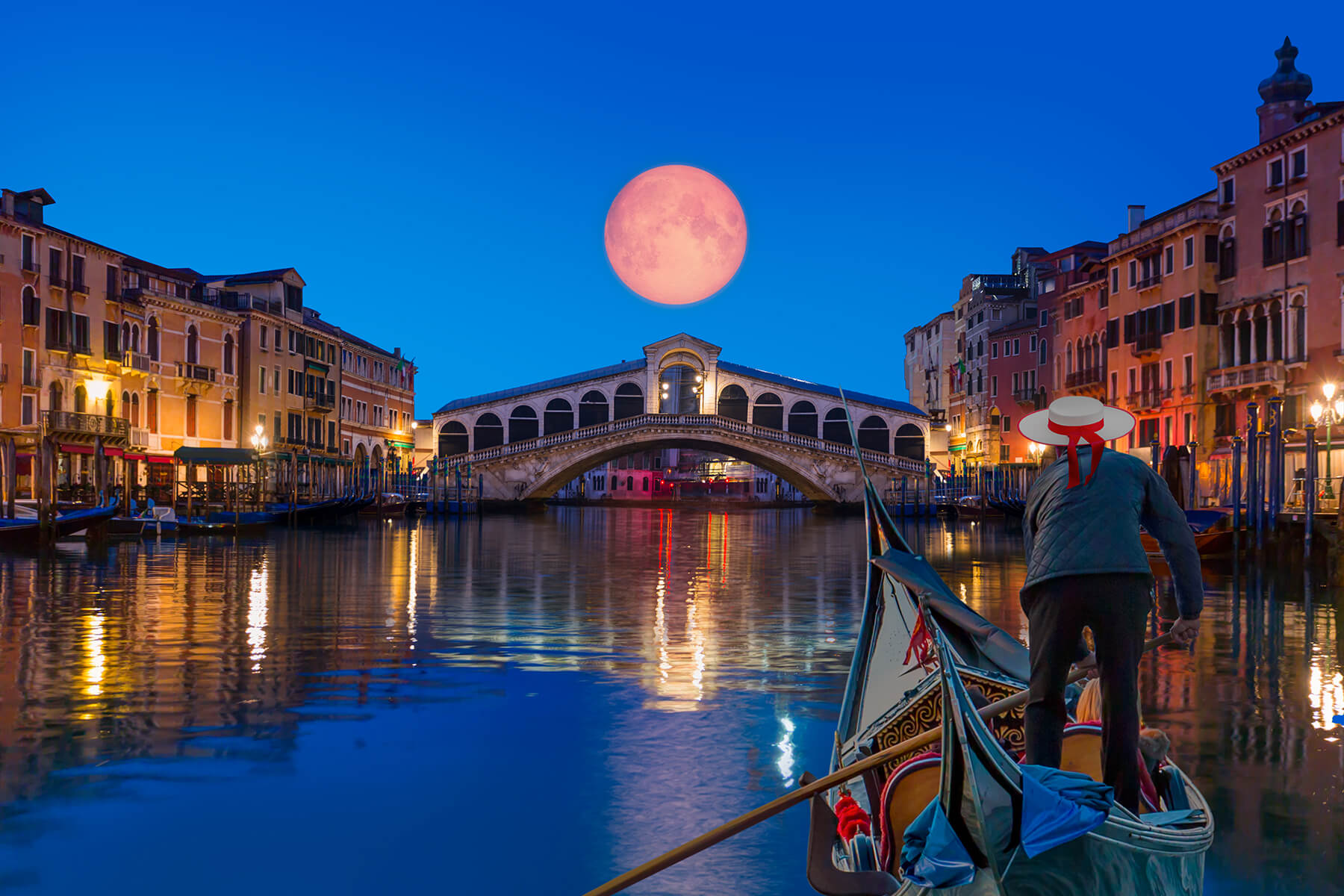 Rachel Birthistle, who is no stranger to the lake's charm, courtesy of her position as the owner and CEO of The Lake Como Wedding Planner, firmly states, "I would advise that couples take time to explore the area thoroughly. It is a unique place full of contrasts, which can create an exciting flow of events that, in turn, make for a truly phenomenal and authentic Italian experience."
With its breathtaking sites that offer otherworldly elegance, it's no wonder that the Huffington Post named it 'the most beautiful lake in the world'. The magical beauty of the lake coupled with resplendent villas, top-notch hotels, mouth-watering traditional cuisines that are often referred to as the 'Pride of the Alps', and unconventional wedding venues like beach clubs that are known for their white-sand shores and impeccable views make this place a heaven on earth for those imagining a new life together. 
Lake Como has played host to several high-profile weddings in recent times. Given this locale's vicinity to 'bucket list' Italian cities like Milan and Venice, not to mention Switzerland, jetting off to your fairytale honeymoon post your wedding is a cakewalk. Now that's a plan that works out perfectly!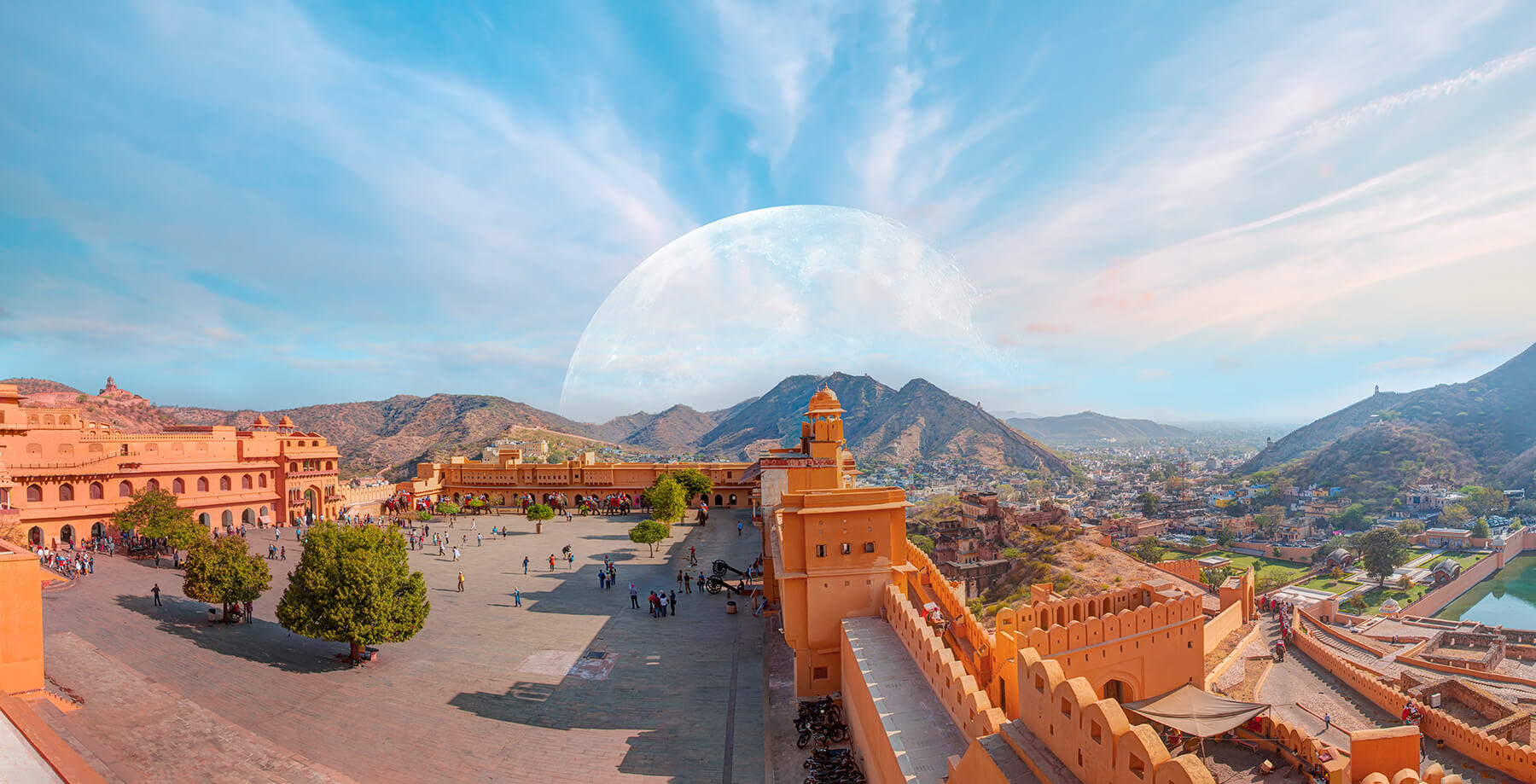 There is no parallel to the resplendent grandeur of the Indian state of Rajasthan. Its storied history, picturesque architecture, regal aura, and princely accommodations make the state's capital, Jaipur, an austere choice for your wedding. The Pink City is home to many palatial properties that guarantee an extravagantly mounted wedding that leaves nothing to be desired.
Jaipur's many hotspots not only make it a formidable wedding destination but also acquaint you with its rich tapestry of culture. The local pagdi-walas, folk dancers, mehndi artists, and sarangi players will have you swept up in the authentic Rajasthani charm.
With its palaces and hotels of erstwhile charm, Jaipur offers newlyweds a fine blend of aesthetics and old-world allure. As though mirroring royalty, couples have an opportunity to tie the knot like Maharajas and Maharanis (kings and queens) of yore, in palatial houses and Mughal gardens, with the Aravali ranges onlooking the jubilations. 
Treat your guests to a grand banquet of pure Rajasthani cuisine, renowned for its richness and authenticity handed down the generations.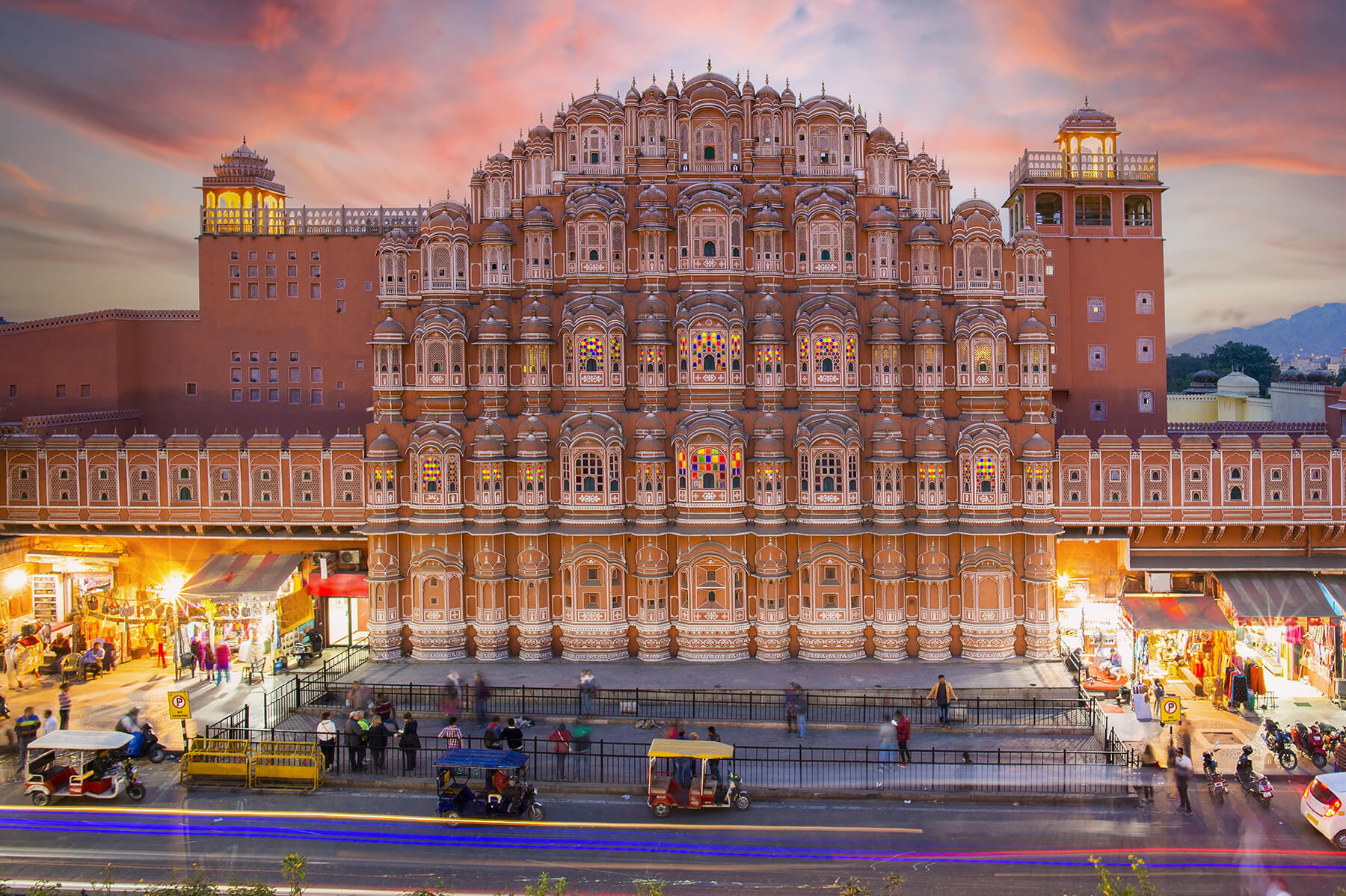 For your post-wedding festivities, enchant your guests at the Hawa Mahal, a palace that has romance echoing through its sprawling chambers and architectural symmetry that both inspires and defies imitation. The five-storied edifice combines Hindu and Islamic architecture and is layered with stunning pink and red sandstone. The small-latticed windows are arranged in the image of the crown of Lord Krishna, the token deity of gentle love and romance in Hindu mythology. Its windows circulate cool winds throughout, true to its name literally translating to 'Palace of the Winds'. Couples will relish that the palace has inspired one of the most formidable romantic novels ever written, 'The Far Pavilions' by M. M. Kaye, about a young British native raised in the halls of Hawa Mahal and his tumultuous life, which leads to his falling in love with one of the young Ranis of Rajputana, a forbidden love story that still captivates its readers.

Pigeon Forge, Tennessee, United States
If rustic is your style, these hilly, smoky mountains could make for the most amazing of marital unions. This mountain town is as serene and otherworldly as the heavens may have it, with a sparse population of 5,875 (according to the 2010 census). The city is filled with options that offer a typical Western charm – be it a log chapel made of wood, parks overlooking the verdant mountains, or the incredibly realistic Titanic Museum, paying homage to the luxury cruise as well as the epic romance it immortalized. 
Pigeon Forge is somewhat of a wedding 'hall of fame' destination. The chapels range from small and intimate to sprawling spaces, all within close vicinity, making scouting locations and planning a breeze. Given its status as a wedding town, every vendor you may need – from bakers, florists, dry cleaners to affordable lodging and other amenities for your out-of-town guests, all is available within the borders of Pigeon Forge.
The Great Smoky Mountains National Park provides a blissful, awe-inspiring background for a wedding away from civilization and into the wilderness. At the same time, the Titanic Museum is perfect for a cinematic ceremony at the grand staircase, replete with movie magic and tinged with the bittersweet aura of star-crossed lovers, Jack and Rose. You can also consider other splendorous venues such as the Cove Mountain Ranch, Honeysuckle Falls, and the Morning Glory Farm. 

Get hitched with the wedding of your fantasies by taking a jaw-dropping flight route over Lake Wakatipu to Cecil Peak, where breathtaking views of the Southern Alps and its incredible drop-offs await you. The swoop in your stomach and a delightful dread at being over five thousand feet above sea level is a fitting mirror to the palpable emotions you feel before taking your wedding vows. The formidable mountain ranges and the shimmering waters of Lake Wakatipu are the perfect metaphor for the infinity the two of you will share.
There is no dearth of landing options in these snowy mountains. The Ledge on Cecil Peak on the south side of Lake Wakatipu has stunning views of the town across the water and the surrounding mountains. While it is sure to set your heart racing, you want to pray the wind and weather are on your side for such an adventurous spot.
You could also go in a different direction and opt for Garden Spurs, with a layer of powdery snow covering the ground, with its back towards The Remarkables mountain range. If you're lucky, a waterfall or two may have sprung up as the ice melted, taking this dreamy location to the next level. 

The weather in the West Indies is reminiscent of Bob Dylan's famous lines, "The sun is shining, and the weather is sweet here." The Jamaican islands are legendary not only for the aforementioned wonderful weather, the rarified coral reefs, and postcard-worthy beaches peppered with palm trees, but also for being the birthplace of Reggae music, the Rastafarian movement that embodies the triumph of the human spirit, and the devil-may-care attitude of its people.
Imagine taking your vows at the beaches of Negril against blazing tangerine sunsets or its lush rainforests or capturing moments of bliss against the backdrop of the waterfalls at Ocho Rios with a pre-wedding photoshoot. Additionally, your wedding party would have a gala time in the resorts of Montego Bay, offering an exciting nightlife and supple white-sand beaches.
To be frank, any one of these locations is perfect for celebrating your everlasting union. When it comes to honoring your love, people simply want a special place, surrounded by happy faces, with good food and positive vibes all around. These locations promise that feeling and a lot more – the promise of an unforgettable experience and memories to sustain you for a lifetime. But in the end, it's not the venue or the clothes or the gorgeously posed photographs that matter. All pales in comparison to the person you hope to spend an eternity with. So, pick a location that you love and complements your idea of your wedding, but don't stress, because any site turns into the one you've always dreamt of when you have the person of your dreams standing by you.