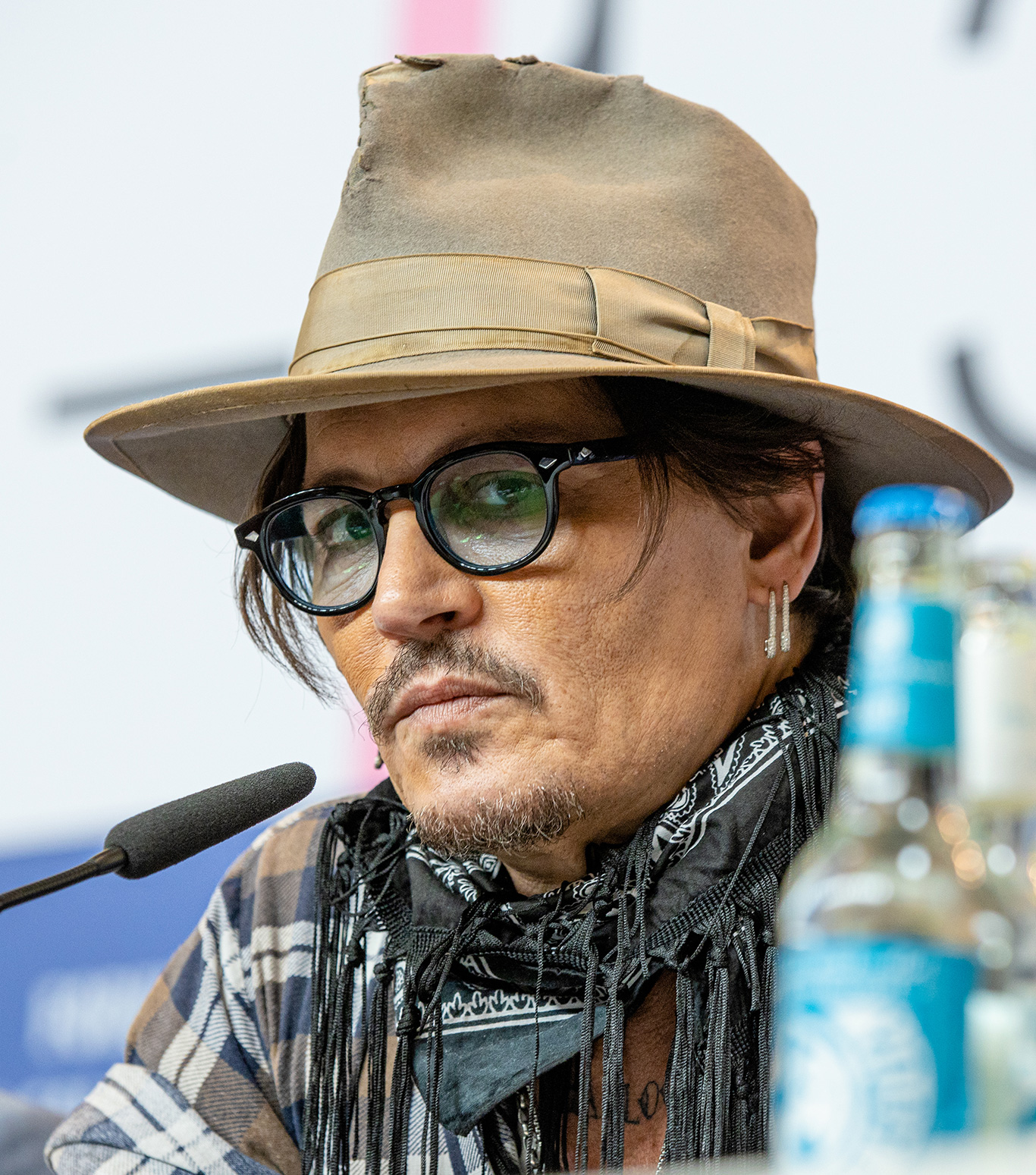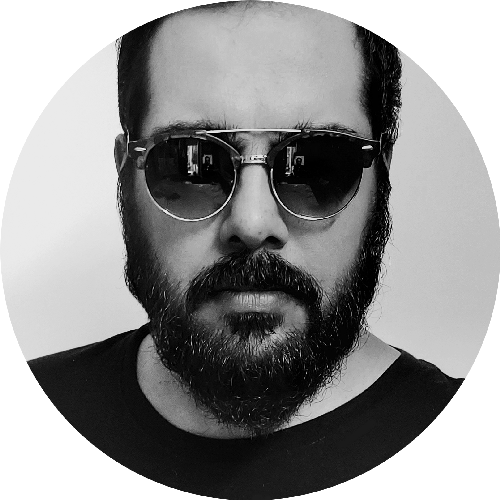 Film Critic and Screen Writer
How the tide has turned for the world's most famous and lovable pirate. He's gone from being the apple of every Disney connoisseur's eye to being called a 'wife beater', 'alcoholic', 'derailed' and few more unpleasant christenings. Well, Johnny Depp once said in an interview, "I am doing things that are true to me. The only thing I have a problem with is being labeled." He won't be happy with these less-than-flattering epithets, surely. So what made, the once King of Hollywood box-office and the most bankable off-beat star since James Dean, become public enemy? De-evolution of character. Many celebrities either fall from grace or become victims of their own stardom, in the long run. Michael Jackson, went from being the greatest music icon in the world, to being a pop-culture nip-and-tuck Frankenstein. Tiger Woods went from being one of the most respected sportsmen in the world to being a train-wreck of a family man. Kevin Spacey went from being Keyser Soze and Lester Burnham to being, universally tainted. Depp, is just one more entry onto this infamous list that features many more. The fact is, that famous line from Christopher Nolan's The Dark Knight, 'you either die a hero or live long enough to see yourself become the villain' has a contrived relevance to real-life celebrity history. Being in the limelight, having billions of dollars, being the object of affection for millions is no easy job. You surf long enough and the tide will wipe you out. There's no absolving the actions of Depp and many others like him. Nine out of ten times the onus of the path of self destruction comes down to the way the celebrity handles their fame and fortune. And perhaps that's exactly what's plagued Johnny Depp.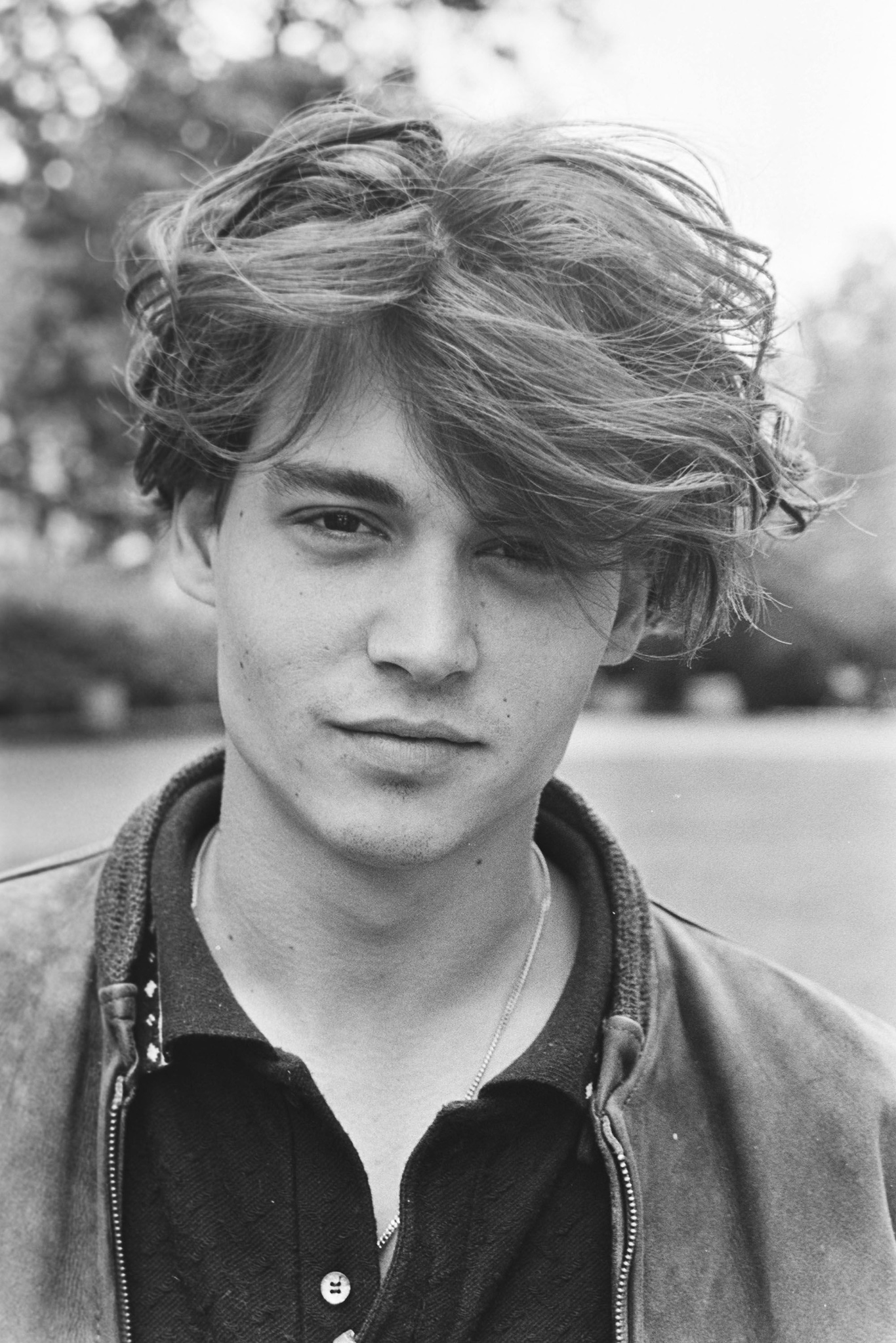 For those who are self-quarantined under a rock, Johnny Depp is embroiled in an ugly and less-than-gracious legal battle surrounding his separation from ex-wife and actress Amber Heard. There's been so much mud-slinging in this case that, both parties have tarnished and tainted each other's image to the point where fans and colleagues are forced to reconsider whether they want to watch Depp and Heard on the screen again. Divorces are generally unpleasant, but this one has turned out as cringe-worthy as an episode of Indian crime based shows. And in this turmoil of slandering and legal proceedings one party has come out worse than the other and that's Depp. Its come down to the fact that he's been off-loaded from the Fantastic Beasts and the Pirates Of The Caribbean franchises, amongst others. Most and many media houses and experts in the West are now placing bets on the fact that Depp's career in Hollywood has imploded. All this, because Depp chose to file libel cases against publications that printed and allegedly attacked his public image, as unflattering and bizarre nuggets of information kept popping from his separation battle and 'abuse' related cases with his ex-partner Heard. These details have been as graphic and unsavoury as 'finding poop in the bed', 'throwing liquor bottles at your spouse', 'attempting to slash your wrists' and a whole host of expletive-riddled domestic wrestling matches. Basically, there is no grace left. And that is the crux of the problem with why Depp's public image is plummeting faster than the average human being's tolerance for lockdowns. At no juncture has Depp or his team of publicists, managers and social media influencers ever thought of consolidating his image as a graceful man.
Cut to, 1987 and Johnny Depp was a beautiful young man, who pulled off adventure in the TV series 21 Jump Street with élan. It was at this juncture that Depp had the world at his feet, the Hollywood studios beckoning with superlative career opportunities, but Depp made an uncharacteristic and wise decision. He chose to indulge in his quirk and off-beat instincts. And thus the world got a marvellous artistic collaboration between director Tim Burton and Depp with the 1990 film Edward Scissorhands. It was the foundation of Depp's future stardom. In Scissorhands, he managed to evoke pathos and emotions from behind a thick layer of make-up and a clay-cold appearance. Honestly speaking it was like falling in love with a corpse and you didn't even have to be a goth to appreciate that. Nevertheless, that's how Depp managed to transform into so many characters that have defined his long and illustrious career – Jack Sparrow, Ed Wood, Raoul Duke, Donnie Brasco, The Mad Hatter, Sweeney Todd, Willy Wonka and many many more. It is said that at one point Disney wasn't even sure of Depp's portrayal of Captain Jack Sparrow from the first Pirates of The Caribbean movie in 2003. But upon release, Pirates of the Caribbean: The Curse of the Black Pearl ended up earning $650 million at the worldwide box-office, a figure that was hair-raising and euphoric, at the time. And the best part was, audience surveys suggested that it wasn't the swashbuckling action and state-of-the-art CGI that endeared viewers to the movie, but it was Depp's zany comic genius that made the whole franchise so affable and exciting. That was the big-bang in Depp's career, a move that eventually saw him become the numero uno star in Hollywood what with he even raking up a Guinness World record for earning $75 million pay cheques. Long before the Avatars and Avengers became box-office rockstars, it was Depp's calypso capers that were top draw at the big screen. Parallel to his driving force behind Disney's ascension to the monopoly status, Depp's collaborations with director and bestie Tim Burton allowed his off-beat image to thrive. Here was an LA superstar who didn't have the machismo and swagger that is blatantly obvious about his ilk. There are beautiful men like Brad Pitt and George Clooney, but Depp was that rare man who exuded a boyish grace, he could carry a stunning set of locks with the elegance of Katherine Hepburn. He actually had the sublime dexterity to be able to pull off masculinity with the right amount of feminine grace. On-screen he was the man with a thousand faces and off-screen he was the man with a consistent, Don Juan DeMarco personality, he was a pheromone magnet. The operative word here is 'was'.
This innate quality of being affable is now a thing of Depp's past. Over the years, he was considered to be one of those men who were impervious to the ticking clock. Till 2012, when Depp was about 49, it seemed like he didn't age, infact, it seemed like his physical beauty was moving in the opposite direction. And then, he broke up with his then long-time girlfriend Vanessa Paradis and it was like she walked out with his de-aging potion. It was either that or the wild streak that liquor and Amber Heard brought into Depp's life, that turned him into the quintessential star, aging well beyond his years. And this is perhaps the most crucial juncture where Murphy's ill-fated law took control of Depp's egomaniacal ascension. Fan boys will eagerly dump the fault on the girlfriend and absolve the true artiste by calling him naive and gullible. But the reality check is irrefutable. Depp's first impression with Heard happened on the sets of their 2011 film Rum Diary. He was 48 at the time, and their official relationship status only finds credence in the year 2015, so that makes him 52 by the time that he became besotted and started living with her. At that age, you cannot be naive and gullible to the point where you can't tell the difference between right and wrong, you can't be taken for a ride, you cannot blame your spouse and allege that she took away $650 million from your coffers without your knowledge. Even if your swimming in a sea of rum and trekking a mountain of substance, you won't suddenly turn into a country bumpkin. Certainly not after having claimed that your creative leanings align themselves with the likes of Marlon Brando and Hunter S Thompson and that you are definitely not mainstream. So there's no way that the inebriated soul can put all the blame squarely on Aphrodite. Apollo must take responsibility for his own failings.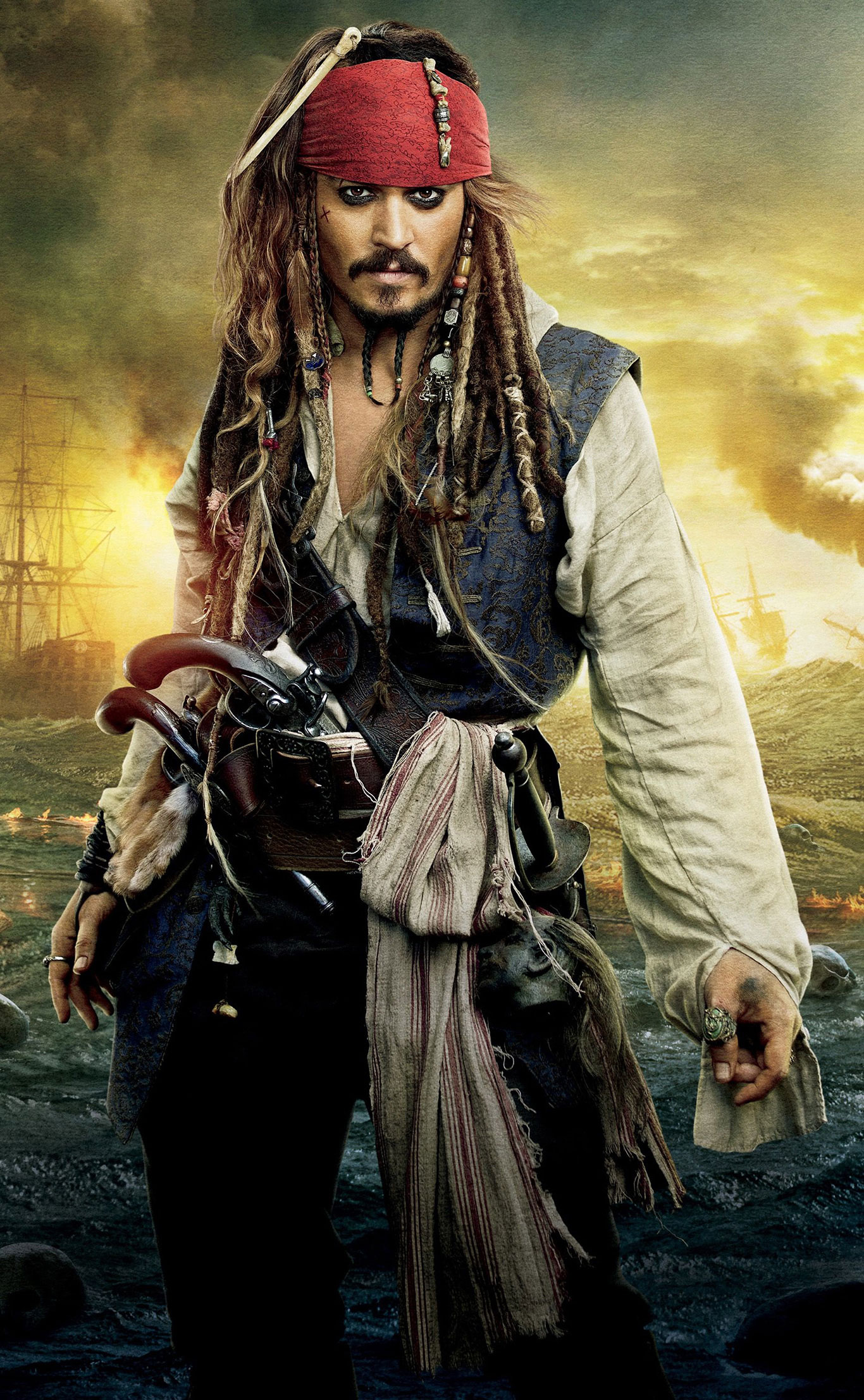 From an observer's standpoint, the primary and only failing of Depp, 2017 onwards, since his divorce from Amber Heard kick-started, has been a complete absence of self-censorship. Wisdom lies in knowing that forgiveness is the noblest form of revenge. So if a celebrity and millionaire of the status of Depp found himself irked and irate at the way Heard handled him, his emotions, his trust and his wealth, then he should've just courted his tirade privately, forgiven and moved on. She had the percipience of donating the $7 million that she received in divorce settlement from Depp to charity. Depp instead found himself filing libel cases in courts against publications that alleged he was guilty of domestic violence. Instead, if only he'd kept his head low, gone on to replenish his coffers with another billion dollar Pirates movie, who knows, maybe even have achieved a final hurrah teaming up with good ol friend Burton in a movie that could've won him an Oscar at the ripe old age of 60. Jeff Bridges, Paul Newman, John Wayne, Jack Nicholson all won their Oscars at 60, looking like they were at least 10 years older. Johnny surely had an edge over these esteemed gentlemen. Alas, we're at the end of 2020, the pandemic and the waves of lockdowns have turned many into cynics. There's another unpopular opinion floating out there that die-hard Depp fans have formed an online community of vengeance and targeted the prospects of Heard's Hollywood career. There was a petition for throwing her out of the Aquaman franchise, a petition that managed to get 1.5 million signatures, too.
Depp once said, "Me, I'm dishonest, and you can always trust a dishonest man to be dishonest. Honestly, it's the honest ones you have to watch out for." Even his strongest detractors will agree that Depp was never dishonest to his craft as an actor. Even when he portrayed memorable characters in failed films like Mortdecai, The Lone Ranger, Dead Man and many more, his charisma and talent never wore down. Such is the depth of his talent that he even made a corny chameleon seem as cool as Clint Eastwood in Gore Verbinski's Rango (2011). Heck, such is his mystique that he could sell risqué through Jack Sparrow's shenanigans in a Disney movie. Such is his power of enchantment that he made every freakish character in a Burton movie seem perfectly normal. If only, Depp had chosen to be wiser and sailed through his separation and middle-age saga as stealthily and swiftly as the Black Pearl. But then, crest and trough are part of a never-ending cycle. What goes up, must come down and perhaps the crest will rise up again. There's still hope that the everyone's favourite pirate, might still return to plunder the spoils of millions of hearts.