Power dressing for women has taken the center stage in mainstream media as one of the key indicators of how far the woman kind has come. Fourth lead in the Charlize Theron, Nicole Kidman and Margot Robbie starrer 'Bombshell', power clothing reasserted they were here to stay! Legendary fashion icons like the character of Carrie Bradshaw in 'Sex and the City', and leading actresses across the globe have teamed up jackets with a plethora of outfits, reinstating confidence in girls that coats are no longer a garment restricted to places of work.
Back in the day the inclusion of coats and blazers in clothing attires was a trend reserved purely for the menfolk. In a desperate attempt to fit in, women took to dressing in suits like the men. Cut to present day scenario, and jackets are a must in a woman's wardrobe. From stealing the limelight at fashion shows to redefining the perfect 'brunch look' in elite circles, reclaiming their womanliness, female fashionistas have high jacked the item of clothing like it was invented for them!
In this story, we cover eight signature looks created by the versatile but dependable apparel under consideration thrown into the mix with.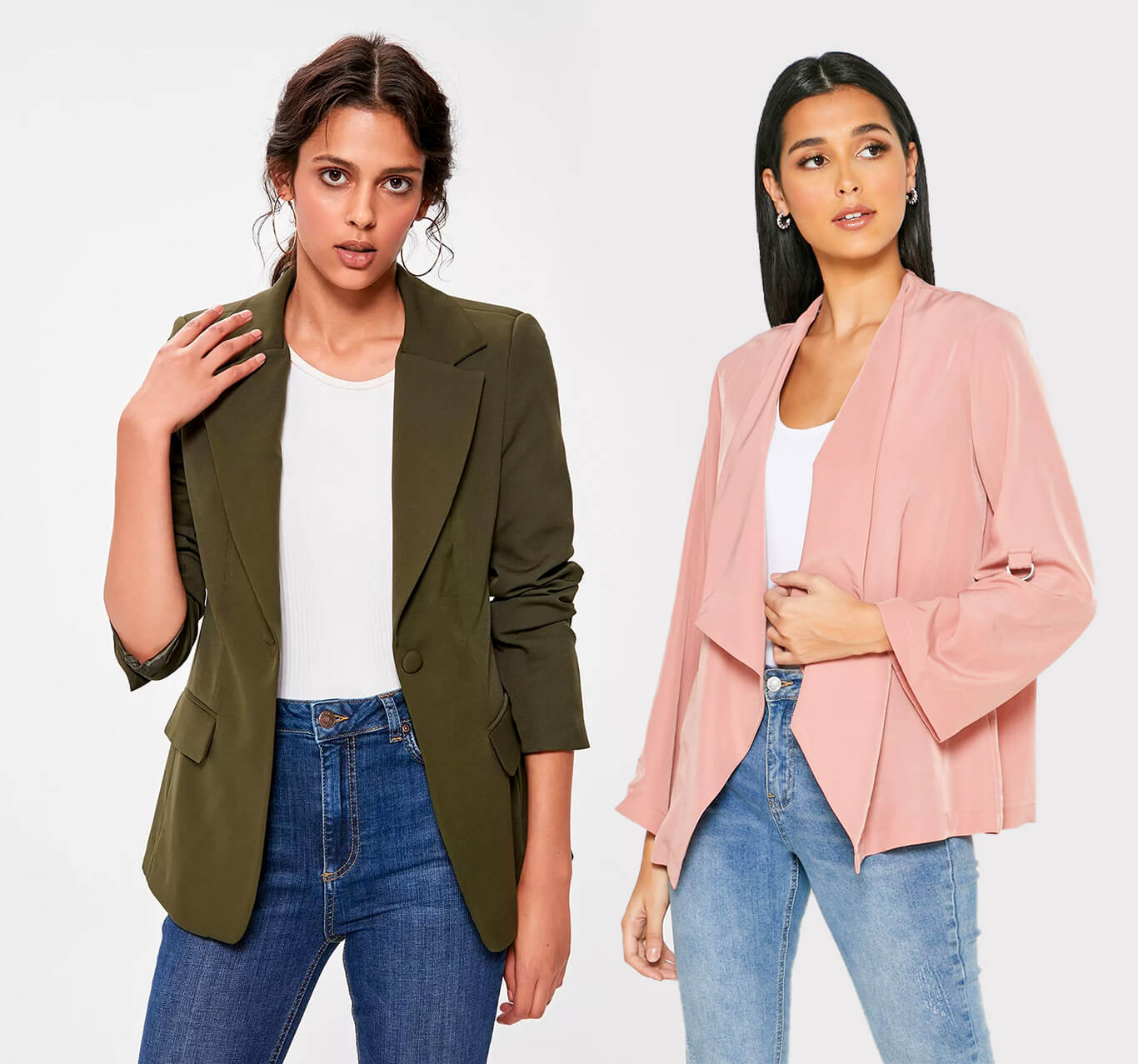 Vibe of the look
Stylish and minimal, a jacket over a casual attire is a trend that makes one feel amped up almost instantly!
How to wear it?
Team the jacket with anything and everything ranging from a white tee and ripped denim shorts, to a beige turtleneck and a black leather skirt. A pair of well fitted high waisted jeans and a casually buttoned white shirt with a suit is an all time favorite, edging ever so casually on the fence of a formal and informal get up.
Styling tips
Let your shoulder length tresses lose over carefree shoulders, and finish off the look with spotlessly white sneakers.

Vibe of the look
Incorporate an added element of oomph to your date night body hugging gown by sliding into an elegant coat. The look promises to make you feel mushy, sensual and powered up all at once!
How to wear it?
Pick complementary fabrics, shades and makes for the coat and gown so the combination works well.
Styling Tips
Keeping it minimal yet classy, go for stilettos for footwear and do away with jewelry for the starry evening.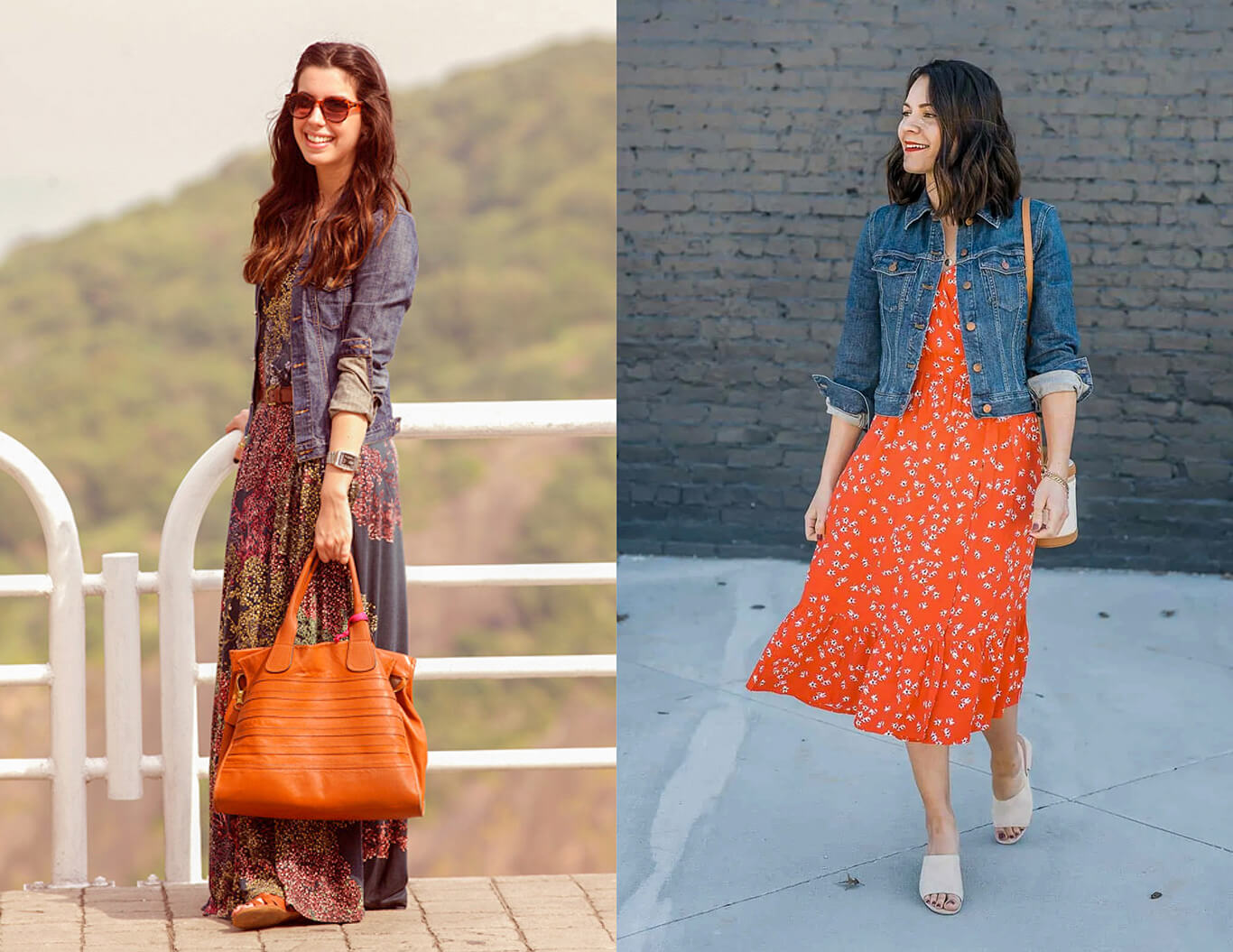 Vibe of the look
With the sun shining, and the sound of the ocean calling out to you, reconnect with your inner child while looking like a million bucks with a coat over your sun dress. PS: Try not getting stains of your favorite ice-cream on the coat!
How to wear it?
This summer, play around with your regular sun dresses by teaming them up with light weight colorful box suits framing your shoulders. Make sure to pick a cotton short dress that is airy and a coat that isn't overbearing.
Styling Tips
Hair in a low bun and tinted sunglasses to match with, the look with set you apart like none other!
With A Belt And Thigh High Boots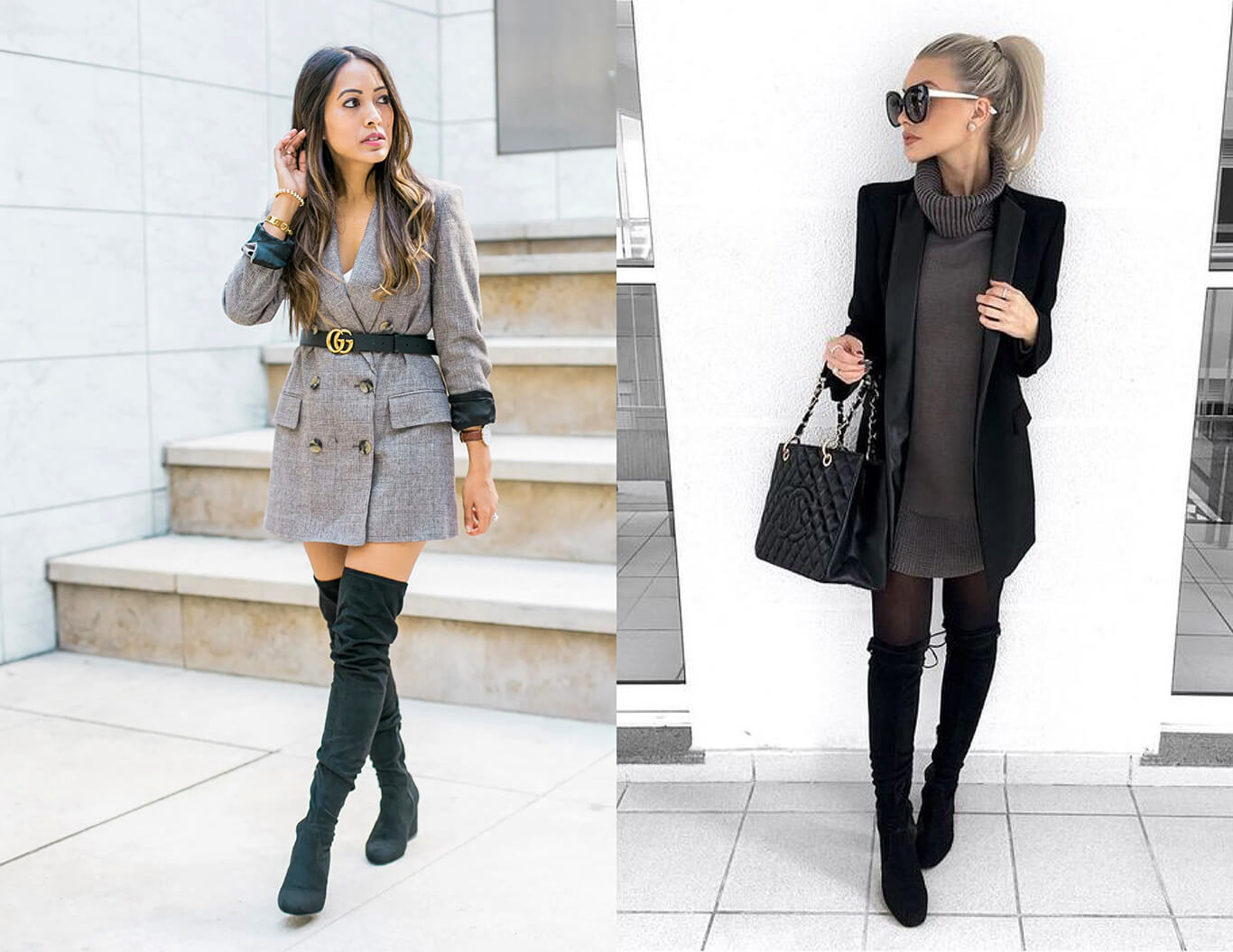 Vibe of the look
Ramp-walk or sidewalk, the overall with boots look will make you feel and look like a fierce tigress with a heart of gold, ready to take on the big bad world!
How to wear it?
Repurpose that overall hung in the section of your wardrobe you don't visit anymore, into a dress and throw on a pair of thigh high leather boots. Finish the look highlighting your waist with a chunky belt around it, and you're all set for a wild girl's night!
Styling Tips
You can't go wrong with hoops for earrings and wild hair that refuse to care!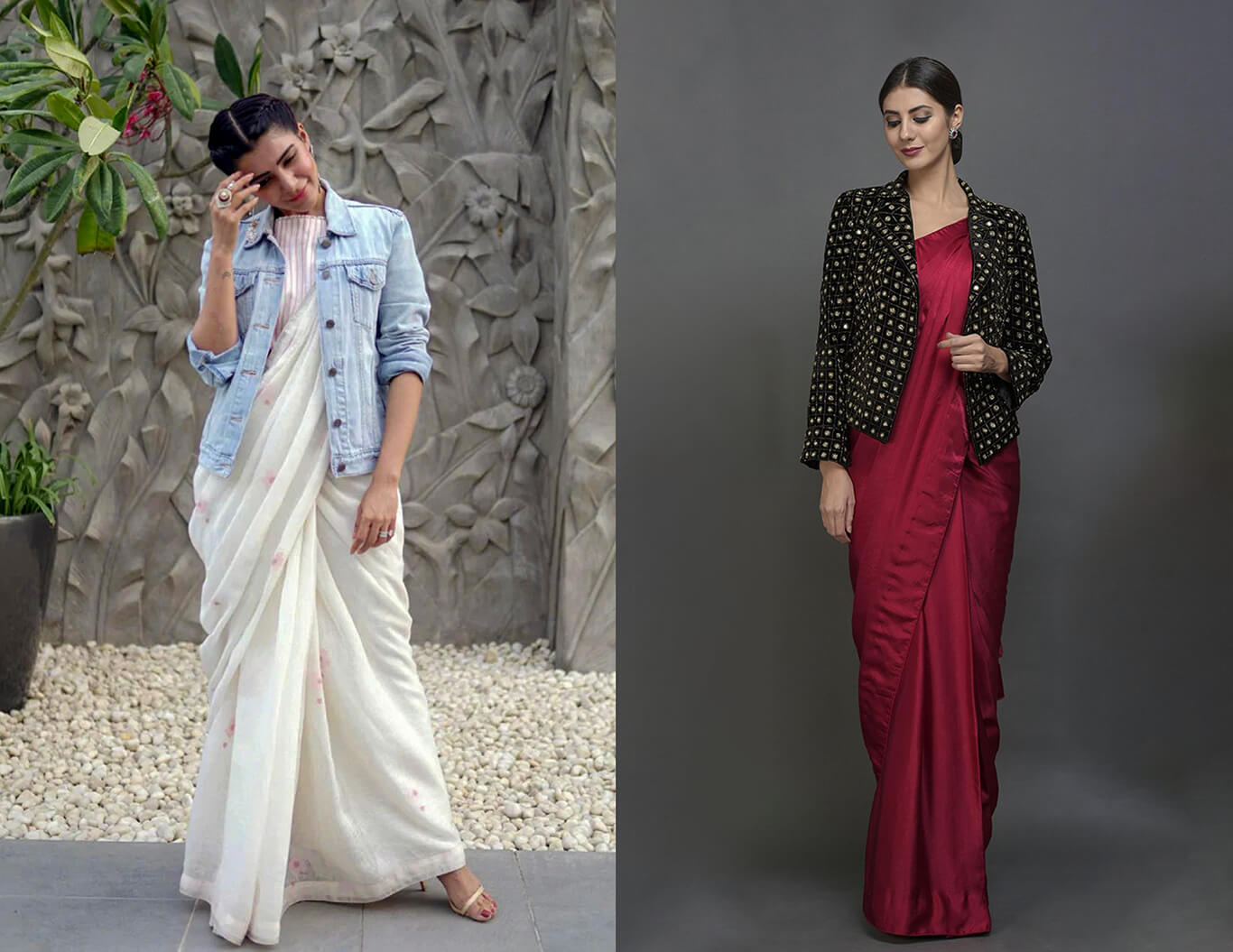 Vibe of the look
The Indian woman feels the prettiest in a saree, they say. Draped around their curves, a saree brings out the most feminine side of the female form. A blazer on the other hand, is a certified power garment. A celebration of your masculine and feminine energies, the look embodies the humble fact that assertion and compassion are not gender specific emotions.
How to wear it?
Team up the saree with an unbuttoned dapper jacket or a blazer for the power look.
Styling Tips
Top the look with dramatic eyes, and a clutch for your essentials.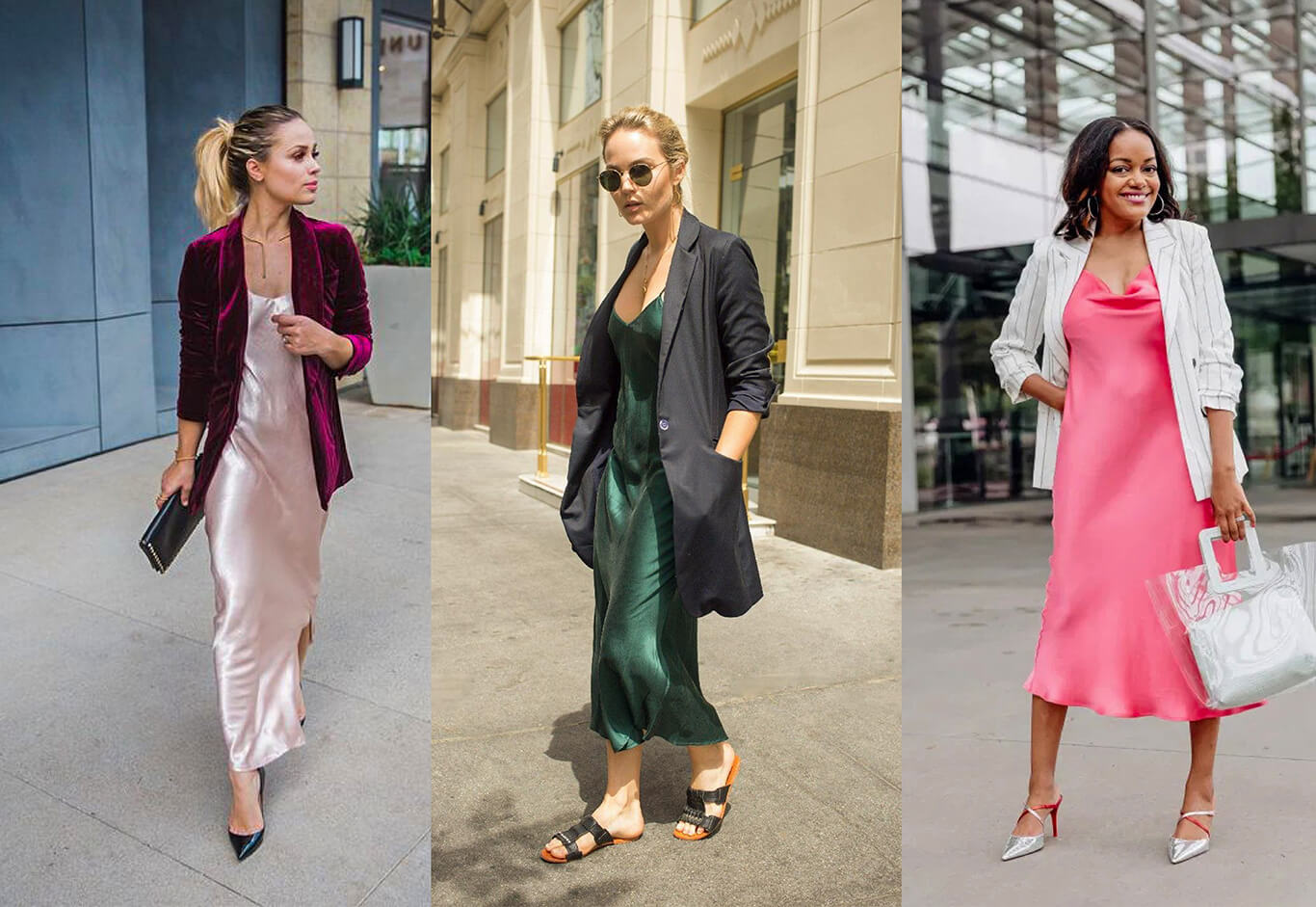 Vibe of the look
Get in touch with your inner cat woman by dressing in an ankle length slinky slip dress with a long coat hung casually over your frame. Gliding through the town on a Friday night all by yourself, sipping on a smoothie and writing yourself some poetry, the look will make you feel at home with your body and the city. 
How to wear it?
Let the coat hang over your shoulders and flail around you.
Styling Tips
Let your hair down like the thinker you are, or tie it in a half up half down messy bun. Go for studs in your ears, flats for your feet, and a chic sling bag!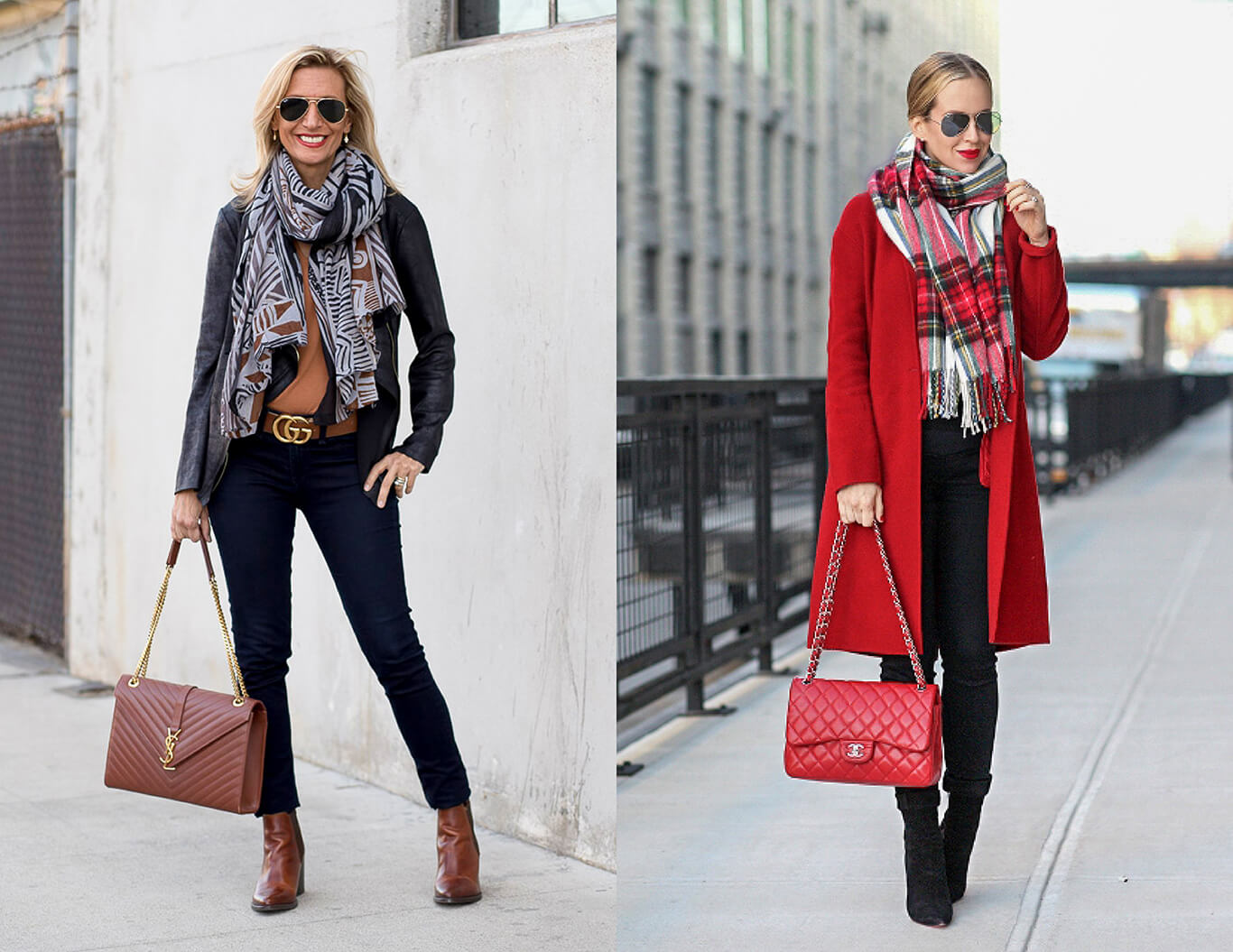 Vibe of the look
A hippie at heart and jumping borders, the coat and scarf combination is a look travel-junkies could really get behind!
How to wear it?
Drape a heavily worked upon scarf or stole over the padded shoulders of your coat, making sure their personal tones match.
Styling Tips
The top can be matched with a skirt, a pair of palazzo pants or even a long dress underneath. Go play with your scarf in terms of colurs, textures and patterns more pronounced vibe!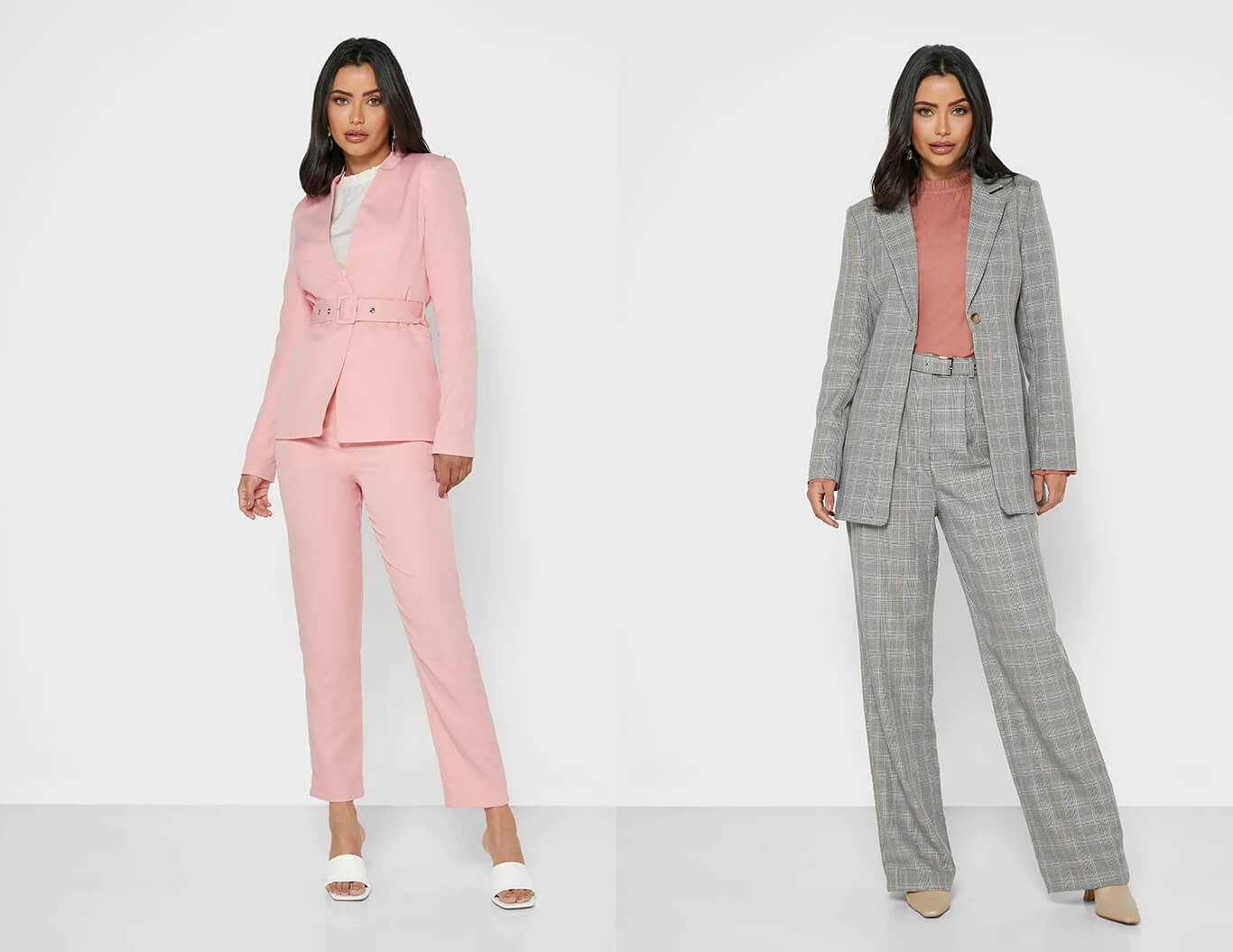 Vibe of the look
Beauty lies in symmetry. Channel your inner Amy Santiago with a power suit that makes every inch of you come across as brilliant boss-babe.
How to wear it:
Wear the suit with a tucked in formal shirt and a formal watch to keep a track of your precious time.
Styling Tips:
Style the look with hair that mean business and minimalistic jewelry for that edgy and influential look.