Time and again, throughout its history, UAE has shown the world what is possible through its remarkable progress and development. Winning the Expo 2020 bid after the highly-contested two-year-long bidding process is for sure a testament to the nation's commitment and excellence towards creating a prosperous future for its people.
 Touted to be the largest and the most significant event taking place in the UAE that is expected to put up the World's Greatest Show, the excitement surrounding Expo 2020 rightly doesn't seem to die down. After all, the celebration of human brilliance and achievement is expected to draw over 25 million visitors from October 2021 through April 2022 from different corners of the world who will connect and experience the best in art, culture, science, technology, and innovation. Moreover, it could set the stage for millions of new ideas and thoughts that could make a lasting impact on our lives. With the mega-event just three months away, ASPIRE takes you inside the extravaganza, giving you a sneak peek into how things are looking, what to expect from it, and more by speaking to various stakeholders involved in it.
Inside The Master Plan And Theme
The theme of Expo 2020 chosen by the United Arab Emirates is "Connecting Minds, Creating The Future" as a nod to the expected inflow of international visitors for this event in particular. Expo 2020 will delve into three categories that comprise sustainability of energy and water, mobility with smart innovative systems of logistics and transportation, and new opportunities for economic development. Keeping the same in mind, the master plan features three separate pavilions symbolizing the sub-themes of sustainability, mobility, and opportunity. Each pavilion includes innovation ports and best practice areas pertaining to each particular theme.
The pavilions emerge from a central plaza named Al Wasl, the historic Arab name for Dubai meaning "the connection". The design replicates the layout of a traditional Arabic souk or marketplace, thereby placing larger pavilions around the perimeter of the site with smaller exhibit spaces at the center. This has been specially designed to create smooth traffic flow while encouraging interaction among visitors. The venue for this sprawling 1,082-acre site is located on the southwestern edge of Dubai in Jebel Ali near Dubai Al Maktoum International Airport and the Jebel Ali Port, which happens to be the world's largest manmade hub and the biggest port in the Middle East. It has been strategically created to provide logistical advantages for bringing in construction materials as well as visitors. A photo-voltaic fabric structure covers the site's main walkways, functioning as a solar-powered sunshade. At night the fabric will turn into an illuminated display of light and digital projections.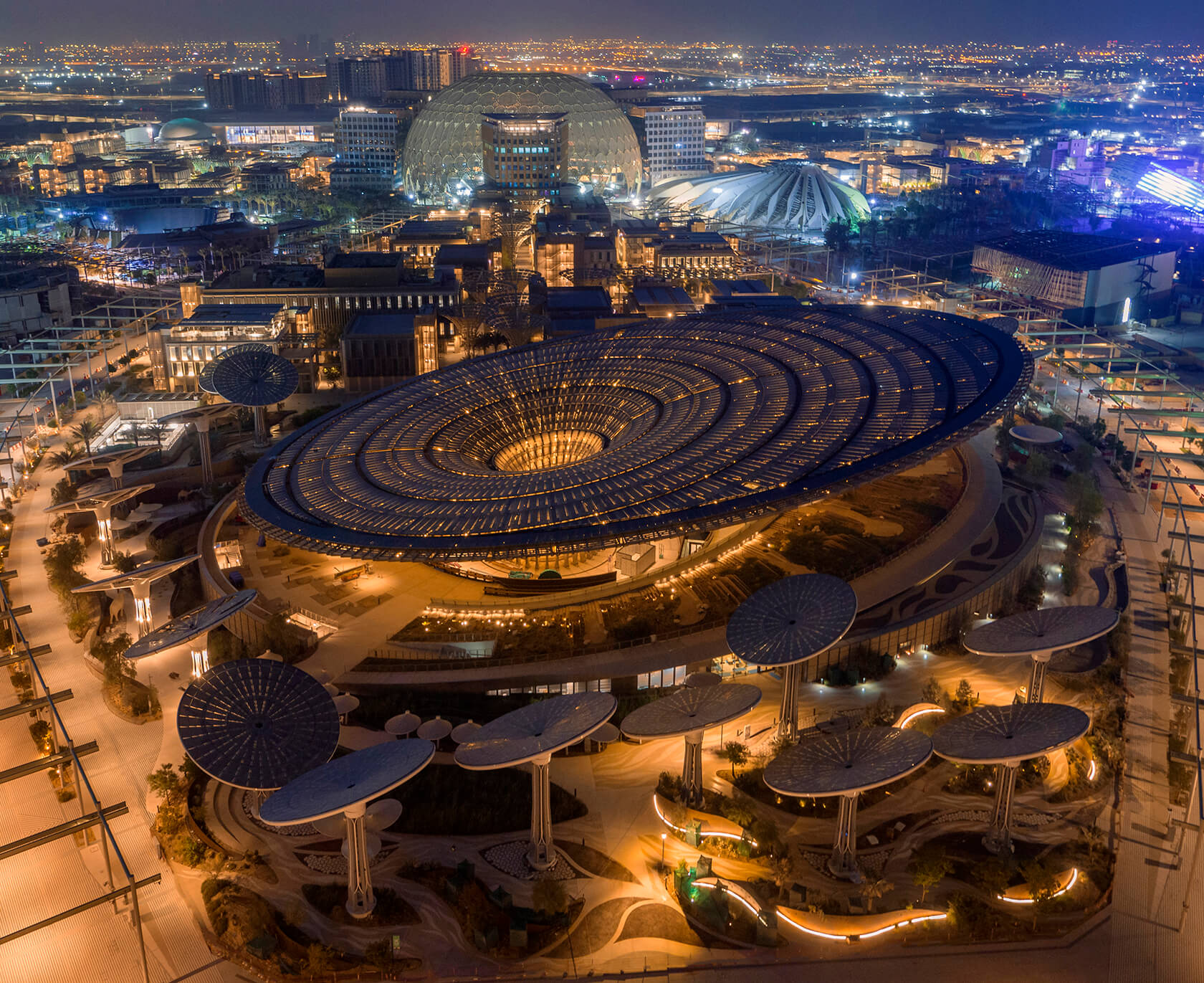 What's interesting is how the Expo 2020 experience packs in something for everyone: explorers, adventurers, foodies, culture enthusiasts, for children, grandparents, entrepreneurs, thought-leaders, businesses, governments, and the casual tourist.
The Expo site will come alive with the sounds, rhythms, and sights of a global cast of performers across its dynamic, diverse, and ever-changing entertainment program, from music, dance, and art to inspiring poetry and insightful talks. With up to 60 live events each day, all day, it will be a 182-day feast for the senses, featuring an array of internationally celebrated names. Visitors can tuck into 50-plus global cuisines from 200 F&B outlets, enjoy delicious culinary tours and explore innovative culinary tech. Furthermore, the Expo's inspiring arts and culture program include a series of substantial public artworks, a showcase of contemporary Emirati design and craft commissions, performances by the Firdaus Orchestra, and Al Wasl (an Emirati opera).
Expo 2020 will run from 1st October 2021 to 31st March 2022, opening 10:00 am-midnight (Saturday to Wednesday) and 10:00 am-02:00 am (Thursday and Friday)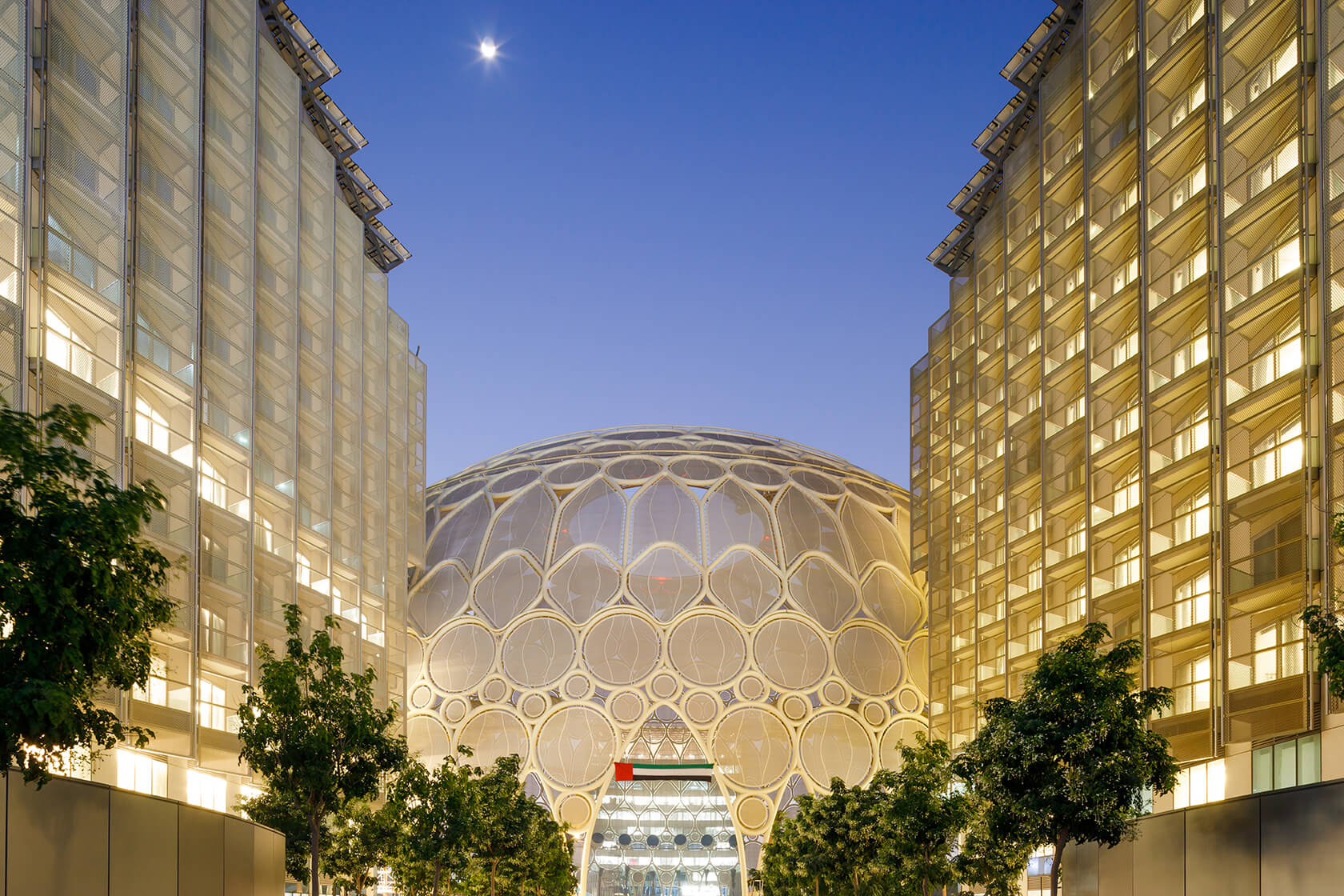 To be sure, Expo 2020 is a global launchpad for businesses, opening up new markets and new opportunities to visitors, and conducting business programming that will assist in attracting investments, fostering agreements while promoting international cooperation. It has committed 20 percent of direct and indirect spending to small and medium-sized enterprises (SMEs), which it sees as key to future prosperity in the UAE and the region.
The cutting-edge Dubai Exhibition Centre (DEC), Expo 2020 Dubai will be a major draw too for the MICE (Meeting, Incentives, Conferences, and Exhibitions) Industry. Furthermore, the event will support the tourism sector and serve as an incubator for innovative, knowledge-based businesses and entrepreneurs, diversifying the economy and enhancing the country's welcoming and thriving reputation as an ideal location to live, play, work and do business.
We are looking forward to welcoming everyone to join the making of a new world
MARJAN FARAIDOONI, CHIEF EXPERIENCE OFFICER, EXPO 2020 DUBAI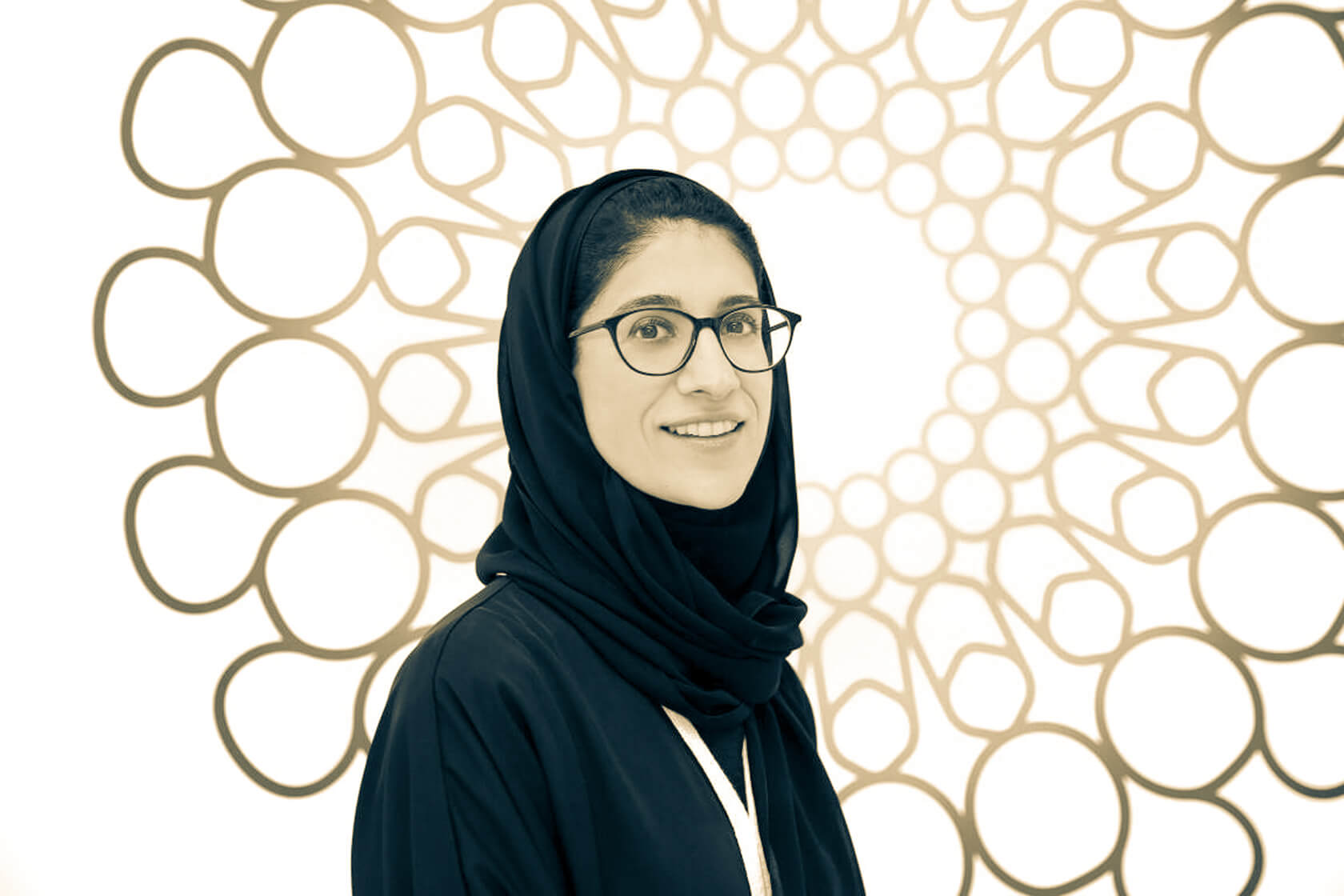 It's no surprise that football legend Lionel Messi has kicked off the three-month countdown to Expo 2020 as he kicks the football into the iconic Al Wasl Plaza at the Expo 2020 site. Such is the roaring excitement of the extravaganza! To get a complete overview of how things are shaping up, ASPIRE catches up with Marjan Faraidooni, Chief Experience Officer, Expo 2020 Dubai, who opens up on how Expo 2020 is all set to enthrall visitors, battling through Covid-led challenges to put up the great spectacle and more. Here are the excerpts below:
How is Expo 2020 shaping up?
With less than three months to go, Expo 2020 recently announced that tickets will go on sale worldwide from 18 July 2021, offering access to all pavilions, events, and live performances, providing immense opportunities to enjoy Expo's dynamic, diverse and ever-changing entertainment program, from world-class music, dance, and art to insightful talks and colorful national day celebrations.
Three ticket tiers will ensure every visitor will be able to enjoy the spectacular event, regardless of the duration of their visit to Dubai. One-day tickets are priced at AED 95 (USD 26); multi-day tickets, offering unrestricted entry for 30 consecutive days, are priced at AED 195 (USD 53), and the season pass with unlimited entry for the entire six months of Expo 2020 are priced at AED 495 (USD 135).
Visitors under 18 and students holding any valid ID from any academic institution in the world can enter free at any time, with the accompanying person securing a 50 percent discount. Furthermore, complimentary tickets will be available for people with determination, with the person accompanying them also getting a 50 percent discount. At the same time, visitors above 60 years of age will be able to enter for free.
The three-month preview of Terra – The Sustainability Pavilion earlier this year welcomed more than 100,000 visitors, and we are thrilled that the experience has so far inspired 96 percent of visitors to change their behavior, be it avoiding waste, saving water, growing plants, and making conscious efforts to use less plastic. Parents also reported a high score for Terra's positive impact on their children – 8.1 to 8.5, on a nine-point scale – demonstrating the huge public interest in what Expo 2020 has to offer and how Expo can support our collective responsibility to look after the planet.
We are looking forward to welcoming everyone to join the making of a new world. With this global experience, they can discover life-changing innovations that will have a meaningful, positive impact on our planet and its people.
Tell us about the much-talked-about pavilions at Expo 2020 Dubai? What can people expect?
For the first time in World Expo history, each country will have its own pavilion, reflecting the inclusive spirit of the UAE. Not only will visitors discover the world in one place, as they explore 191 countries without borders, but they will also enjoy an incredible array of entertainment. Expo 2020 will offer something for everyone, with up to 60 daily shows, unmissable food experiences, inspiring culture, exceptional innovations, and awe-inspiring architecture.
The 200-plus participants – including 191 countries, multilateral organizations, businesses, and educational establishments – and the millions who visit the site will explore the power of connections across the key subthemes of Opportunity, Mobility, and Sustainability. Each subtheme is reflected in a petal-shaped Thematic District, with a corresponding Thematic Pavilion: Mission Possible – The Opportunity Pavilion; Alif – The Mobility Pavilion; and Terra – The Sustainability Pavilion.
Through the interactive exhibition experience at Mission Possible – The Opportunity Pavilion, Expo will show how each and every one of us has the opportunity to contribute, how small steps can lead to significant changes, and how unlocking opportunity at a local level can be used for the greater global good.
Alif: The Mobility Pavilion will provide visitors with an exhilarating and thought-provoking experience, demonstrating how mobility has driven mankind's development throughout our existence – from our humble beginnings to the interconnected world of today and beyond.
Terra: The Sustainability Pavilion will bring to life the UAE and Expo 2020's commitment to sustainability, serving as a catalyst for change in the UAE, the region, and globally, by empowering visitors of all nationalities, ages, and interests to make more sustainable choices in their own lives.
How is the team coping with the challenges, given that the pandemic still looms around?
Despite the challenges of the past 18 months, our commitment to hosting an exceptional World Expo remains unchanged. Indeed, considering the impact of the global pandemic, Expo 2020's theme and purpose of 'Connecting Minds, Creating the Future' is even more relevant than ever. We believe – and our international participants agree – that now, more than ever, humanity needs to come together to acknowledge what unites us, celebrate our spirit, and be inspired by the greatest examples of collaboration, innovation, and cooperation from around the world.
The pandemic has brought a number of challenges, and the health, safety, and well-being of everyone visiting and working at Expo 2020 Dubai has been and continues to be our number one priority. We have acted quickly and responsibly to meet the challenges of COVID-19, introducing a number of precautionary measures across the site, in line with the latest guidance from the UAE Ministry of Health and Prevention and Dubai Health Authority (DHA), and the World Health Organization.
This includes the installation of sanitization stations, mandatory wearing of face-mask, and the implementation of stringent social-distancing regulations, as well as increased deep cleaning and specialized medical facilities, including provisions for rapid COVID testing. We will continue to monitor the evolving situation and adjust these measures as necessary.
We launched an extensive COVID-19 vaccination drive for all Expo 2020 employees and their households earlier this year and extended the offer of free vaccinations to all Expo's official participants and their staff. We remain optimistic that global efforts to produce and distribute vaccines will be successful and look forward to welcoming people from all over the world.
For the first time in World Expo history, every participating country will have its own pavilion that will regale visitors with immersive cultural experiences and architectural delights. 
Here's a sneak peek into some startling pavilions you shouldn't miss.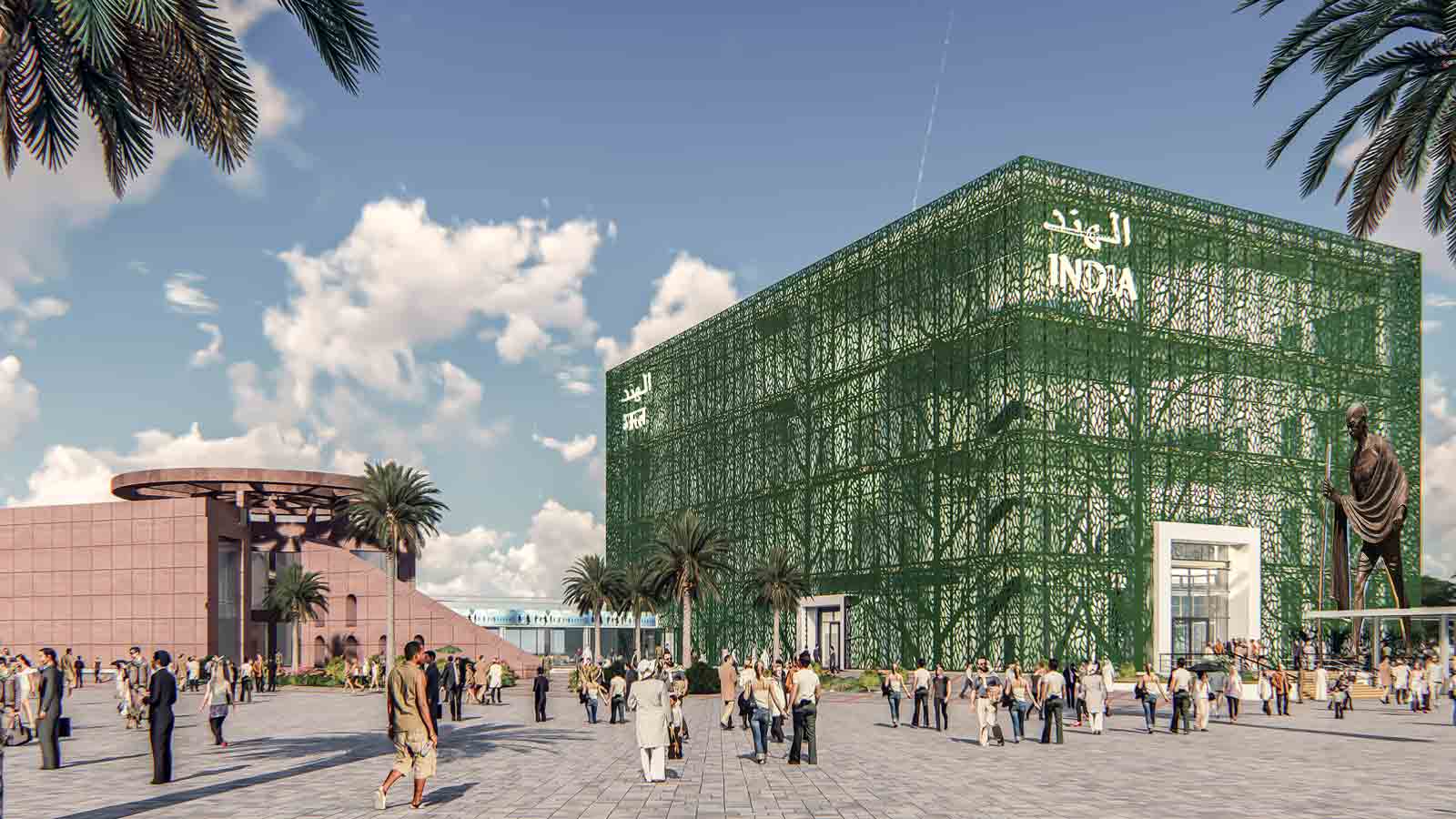 Indian Aspirations At Expo 2020
Building on India's cultural heritage and technologies, including its space program, the country's pavilion will reflect the new India and show the strength of its human resources and youth aspirations. It will define the country's potential to be a global power through its five T's-talent, trade, tradition, tourism, and technology. Visitors can expect a moving facade under the theme "India on the move." The pavilion has leveraged over 600 individual blocks. Moreover, to celebrate India's 75 years of Independence, the facades using kinetic architecture will engage visitors with seventy-five stories on its history, geography, and literature through its immersive architectural delight. By evening, the facade will turn into a vibrant show of lights, sounds, and projections.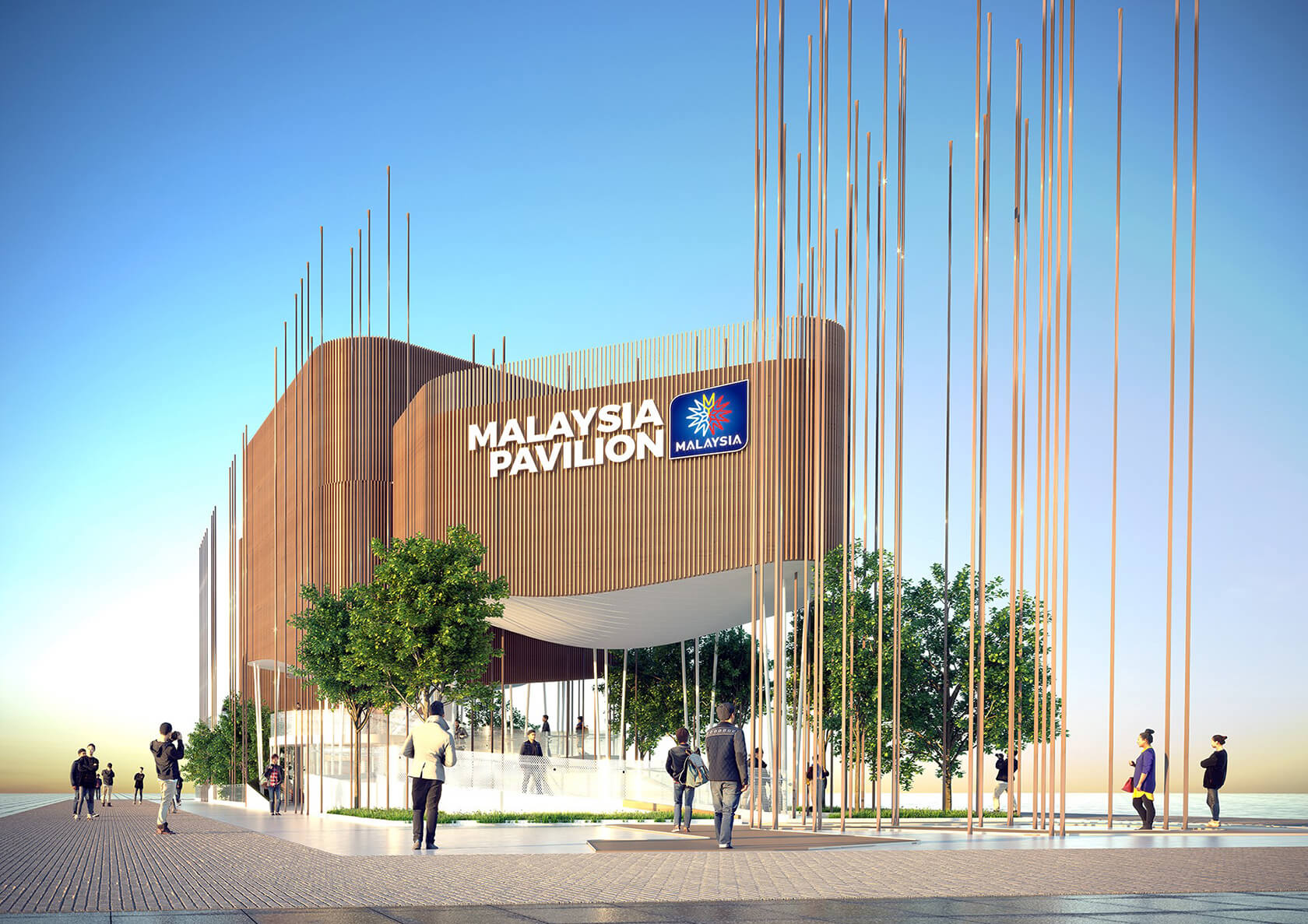 The Enchanting Malaysian Pavilion
Imagine a rainforest canopy depicting the symbiotic relationship between man and nature. That will be what the fascinating Malaysian pavilion at Expo 2020 will be displaying. The landscape concept of the pavilion will open into a forest narrative, with a bioswale reed-bed water pool creating a cooling effect, a water spring mimicking natural tropical scenery, with vertical gardens camouflaging the white steel poles, water rills meandering down, and sunken gardens bringing in natural light to the understory deck. To know more about the pavilion, its theme and  what Malaysia wants to showcase through its participation in Expo 2020 Dubai, ASPIRE caught up with Shamsul Bahar Mohd, CEO, Malaysian Green Technology & Climate Change Centre, who spilled the beans on the enchanting design, theme, bringing it all to life, and more. Edited excerpts below:
What is the theme of the Malaysian pavilion and its significance? How does the theme complement the design?
Malaysia has chosen 'Energising Sustainability' as its theme at Expo 2020 Dubai. The theme reflects Malaysia's commitment to balance its socio-economic development with environmental concerns.
Malaysia is sensitive to the need to find ways to operate in a manner that ensures a more responsible, balanced, and sustainable future for our generations to come. This is a focus of our country, especially as a developing country.
The Pavilion design is based on this theme and will be portioned into four segments. The first is the 'Energising Today' segment, which will journey visitors through a narrative about agricommodity and how it has shaped the country's socio-economic development. The middle segment of the pavilion will be on "Energising Tomorrow," showcasing Malaysia's commitment to becoming a developed and high-income nation, driving the agenda of carbon reduction and climate change with future-ready and green energy technologies as the core drivers.

The third segment of the pavilion, 'Energising Harmony', will encapsulate how Malaysians of diverse cultures, traditions, ethnicities, and languages live harmoniously, contributing to the nation's progress, unity, and stability. This segment will host an exotic ensemble of multi-cultural heritage and contemporary experiences through daily shows of music and dance.
The final segment, 'Energising Business', is a business center where Malaysia will promote its sustainable industries. Here, 26 weekly thematic trade and business programs will be hosted, and activities include workshops, seminars, showcases, pocket talks, product launches, and the signing of partnerships. These programs will be led and supported by 23 ministries, five state governments, and 44 government agencies who will bring with them a business delegation to participate in each week's program with the objective of generating trade, business, and investment opportunities for our economy and industries.
Overall, the pavilion aims to inspire visitors through an immersive experience of Malaysian hospitality and the biodiversity of the rainforest, as well as showcase our sustainable development.
What percentage of the materials for the pavilion construction is reusable or recyclable? How will these materials be reused?
The pavilion uses mainly structural steel for above-ground structures for the recycled component. At the decommissioning stage, the idea is for the timber façade and the steel structure to be recycled.

When was the pavilion construction kickstarted?
Construction commenced in January 2021; Due to the pandemic and the official shift in the date for Dubai EXPO to October 2021, the project has shifted the completion with audiovisual fit-out to match the new official opening dates of the EXPO.
What is Malaysia showing through its participation in Expo 2020 Dubai?
At Expo 2020 Dubai, Malaysia will display its commitment and approaches to sustainable development. For example, through the permanent display, visitors entering the Pavilion will first learn about the achievements of Malaysia's forestry sector as the shining example of Malaysia's theme 'Energising Sustainability'. Depicting the country's seriousness and commitment to climate change mitigation and forest conservation, Malaysia will present a rainforest canopy-inspired net-zero carbon pavilion. We will take the opportunity to share our success stories as a forested nation and our approaches to sustainable development.
More importantly, going forward, we seek to engage with other participating countries, businesses, and the anticipated 25 million visitors at the Expo in exploring new and innovative ideas and initiatives to assist Malaysia in its endeavor to continue to be the leading tropical country in conserving our forests for the shared prosperity of mankind.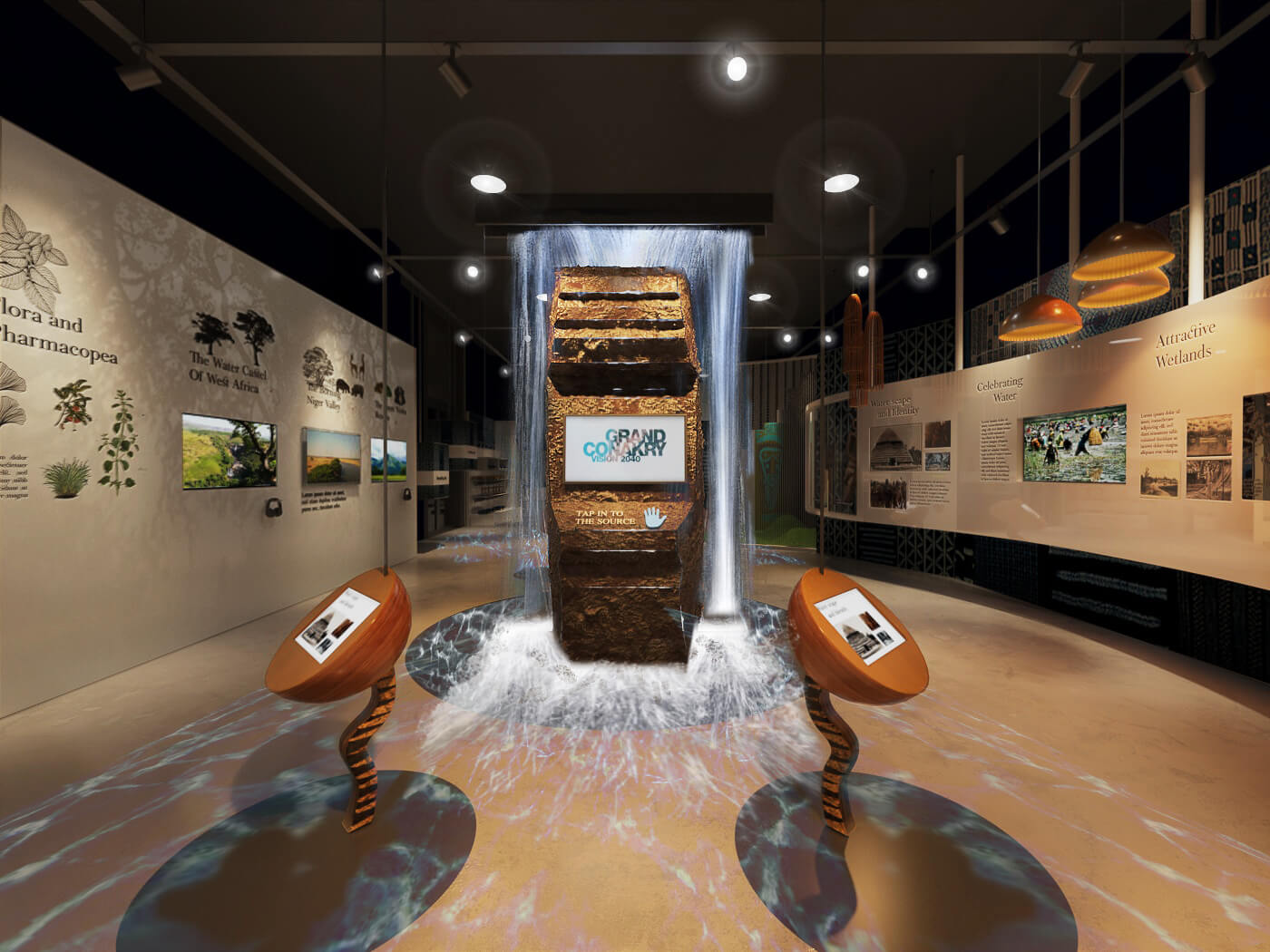 A Showcase of Guinean Glory
Guinea has been taking part in World Expos consistently with presence earlier in Hanover, Beijing, Astana, and Milan, among others, as part of the African participation. However, at Expo 2020 Dubai, the country will, for the very first time, have its own pavilion to showcase its sustainable economic development driven by a National Economic and Social Development Plan.
In line with Guinea's image as the `Water tower of West Africa,' the pavilion at Expo 2020 will have a devoted theme on sustainable development, and urban renewal focused on water. Investment for the pavilion is estimated at a total of $2 million, which has used sustainable materials to ensure zero carbon emission. On the sidelines of the same, ASPIRE chats with Gabriel Curtis, Minister of Investments and Public-Private Partnerships, Republic of Guinea, and Commissioner-General at Expo 2020 Dubai on Guinea's vision for the mega-event, weathering challenges caused by Covid, what makes the pavilion stand-out and more. Edited excerpts below.

How is the Expo shaping up?
Things are moving along great. The pavilion is 85% complete. The design has been completed, and the multimedia content is being finalized. The business and cultural programming are completed. The major events have been identified as the Organization of the Guinea Investment Forum and Participation in 3 thematic weeks (travel, agriculture, and water).
What are the expectations out of it?
The visions from it are to make the country better known, attract investment, incite tourism, and promote "Made in Guinea" products.
How are preparations going on the site? Will visitors be able to get a sneak peek of the Expo's content before it opens to the public?
We choose to keep things under wraps until the opening three months for now to get the maximum impact. For many people, Expo 2020 Dubai will be their first occasion to explore Guinea.
How are the stakeholders coping with the challenges given that the pandemic still looms around?
Despite the pandemic, the one-year postponement enabled stakeholders to develop more creative solutions. For instance, the Guinea Investment Forum on the National day will be a hybrid event, bringing together traditional events features with digital platforms to enable as broad a participation as possible despite social distancing constraints.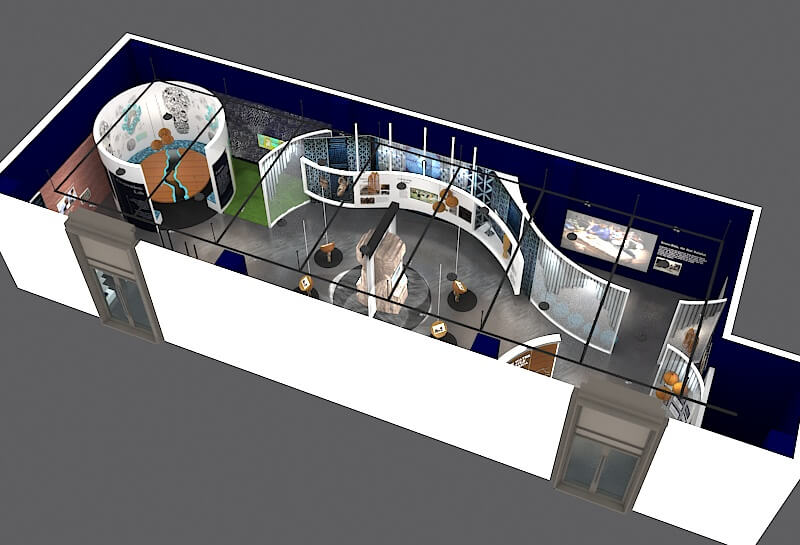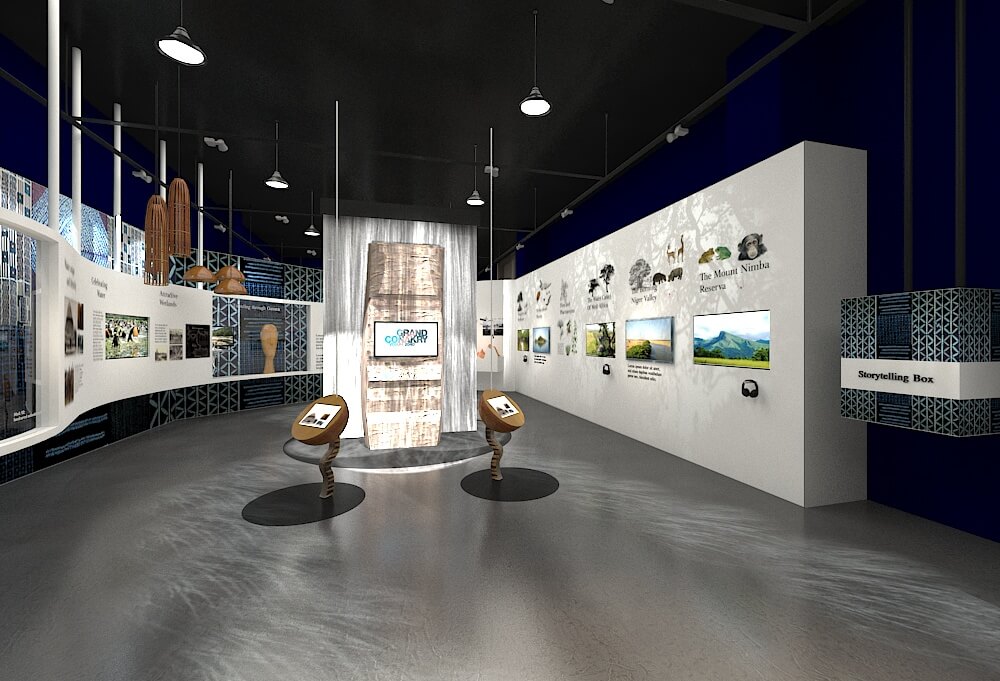 What are the expected footfalls?
Guinea's pavilion is strategically placed close to the pavilion of the host country and the Al Wasl Plaza, the heart of the site of Expo 2020 Dubai. We, therefore, hope that this allied with the engaging narrative of the pavilion will attract at least 100,000 visitors.
Tell us how the design of the pavilion is unique and what special features does it have?
The pavilion is interactive and at its core is a call to action. It is an invitation to explore Guinea through its culture, history, and investment opportunities. Named "Tap into the source of West Africa" and axed around the thematic of water, the pavilion will feature an entertaining survey where visitors will be able to challenge their preconceived notions about water consumption and learn how they too are a vital part in preserving the water ecosystem in the world.
How do you see it offering a vision for a new, post-pandemic world?
The pandemic has demonstrated that collaboration is crucial to overcoming global challenges. World Expos have always been platforms to foster innovation. Expo 2020 Dubai is even more crucial today than ever as it will be the perfect way to bring together thinkers to tackle global challenges such as the COVID-19 pandemic and its effects. In this spirit, the Guinea pavilion features a co-creation lab where people from all corners of the world will come together to think about global challenges and propose solutions.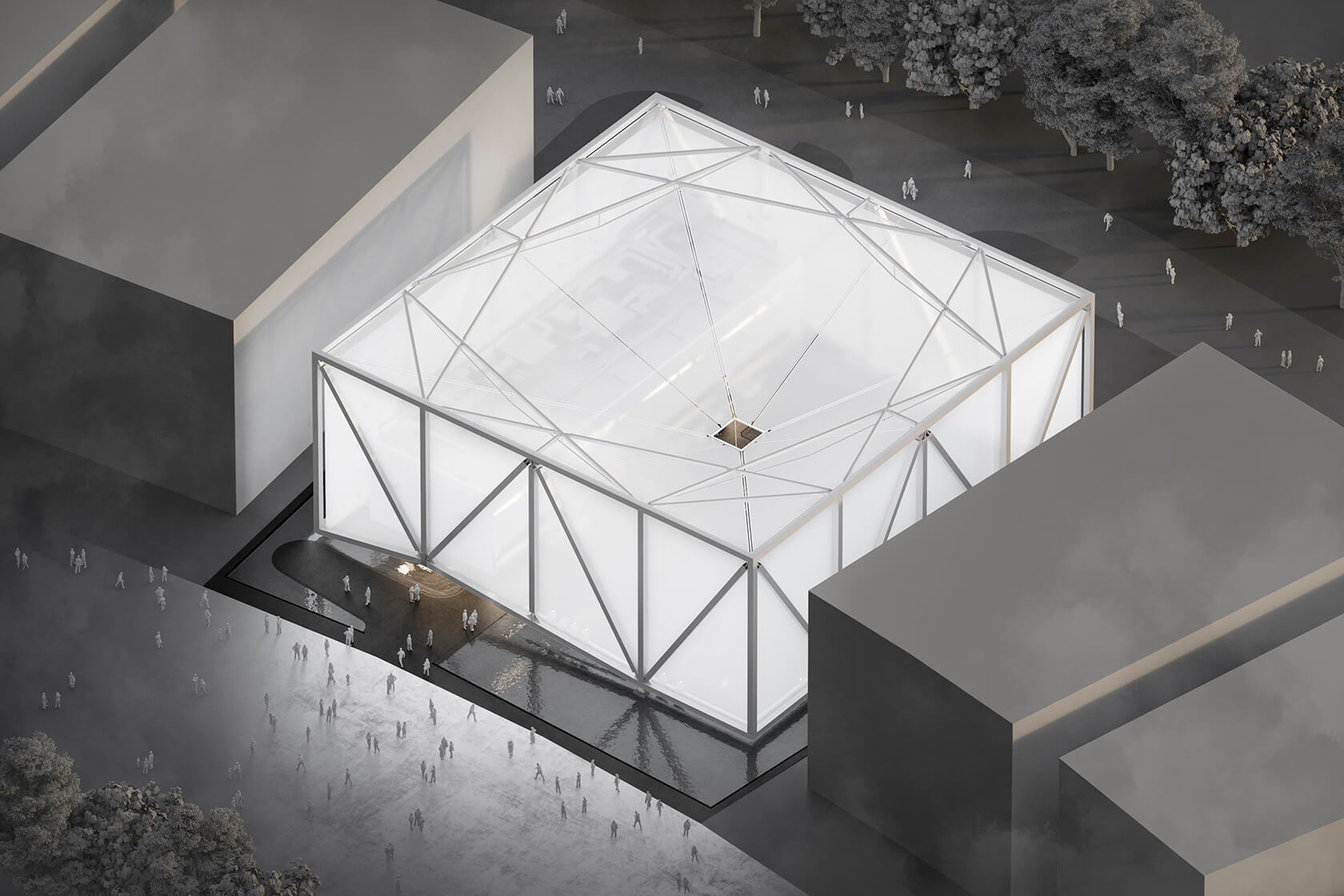 A Mirror of Brazilian Diversity
Among the many awe-inspiring pavilions is Brazil's pavilion at Expo 2020, which is slated to be a reflection of Brazilian diversity and its unique features. It will also contribute to reinforcing the regional, gastronomic, and ethnic multiplicity and immigration diversity of Brazil. With 4000 square meters, the pavilion will have water as the main element. A thin water blade, representing the Brazilian rivers and where visitors can walk, will occupy most of the space, providing an experience complemented by projections, sounds, and aromas. Sharing more insights on the Brazilian pavilion, Elias Martins Filho, Commissioner-General for Brazil, takes Aspire through how things are shaping up on-ground, what to expect from the Brazilian pavilion and more. Edited excerpts below:
How is the Expo shaping up for the Brazilian pavilion?
Participating in World Expos is a considerable undertaking, which takes years to mature. It is a process that demands bringing the whole country together to showcase the best of Brazil to the world. There's a reason World Expos only takes place every five years, as the process really demands preparation cycles of almost half a decade. These journeys will speak to our mission to bring the world together, Connecting Minds and fostering a greater and deeper global understanding based on knowledge and fact-based worldviews.
How are preparations going on the site?
We have a comprehensive cultural plan in place for the entire exposition. It will feature entertainment activities, Brazilian folklore, and live cooking. We want to show that Brazil is much more than Samba carnival and soccer. We are a vibrant country culturally. We have a different ecosystem and different biodiversity in different regions. Each region has its own unique culture, food, and clothing.
Throughout the Expo, the pavilion will offer everything that a tourist wants to see, feel and taste about Brazil. Those who come to our pavilion will definitely buy tickets to Brazil.
The investment in the construction of the building alone is close to $20 million in the pavilion. However, when one considers the daily operation of the Pavilion during the 182 days of Expo, as well as programming, content, messaging, marketing, etc. it all adds up to about USD 30 million, which is a similar figure to what was invested in previous Brazilian participation in the event.


Tell us how the design of the pavilion is unique and what are its standout features?
The Brazilian pavilion is located in the sustainability district. Brazil brings the Amazon rainforest to Dubai with the Expo 2020, aimed at promoting Brazilian biodiversity and environmental preservation by showcasing the benefits of multiculturalism and sustainable best practices.
The Brazilian pavilion will use as many as 140 mega projectors to bring the country's stunning biodiversity alive. Half of the 4,000sqm area of the pavilion will be filled with water where visitors can get their feet wet, relax and relish a tranquil experience. When the sun goes down, the pavilion will come alive with 140 projectors converting the translucent membrane on the steel structure into giant screens, showing our ecosystem, our cities, and our high-tech food technology that provides food security. It will resemble a luminous floating cube at night, taking visitors through an immersive journey to the region.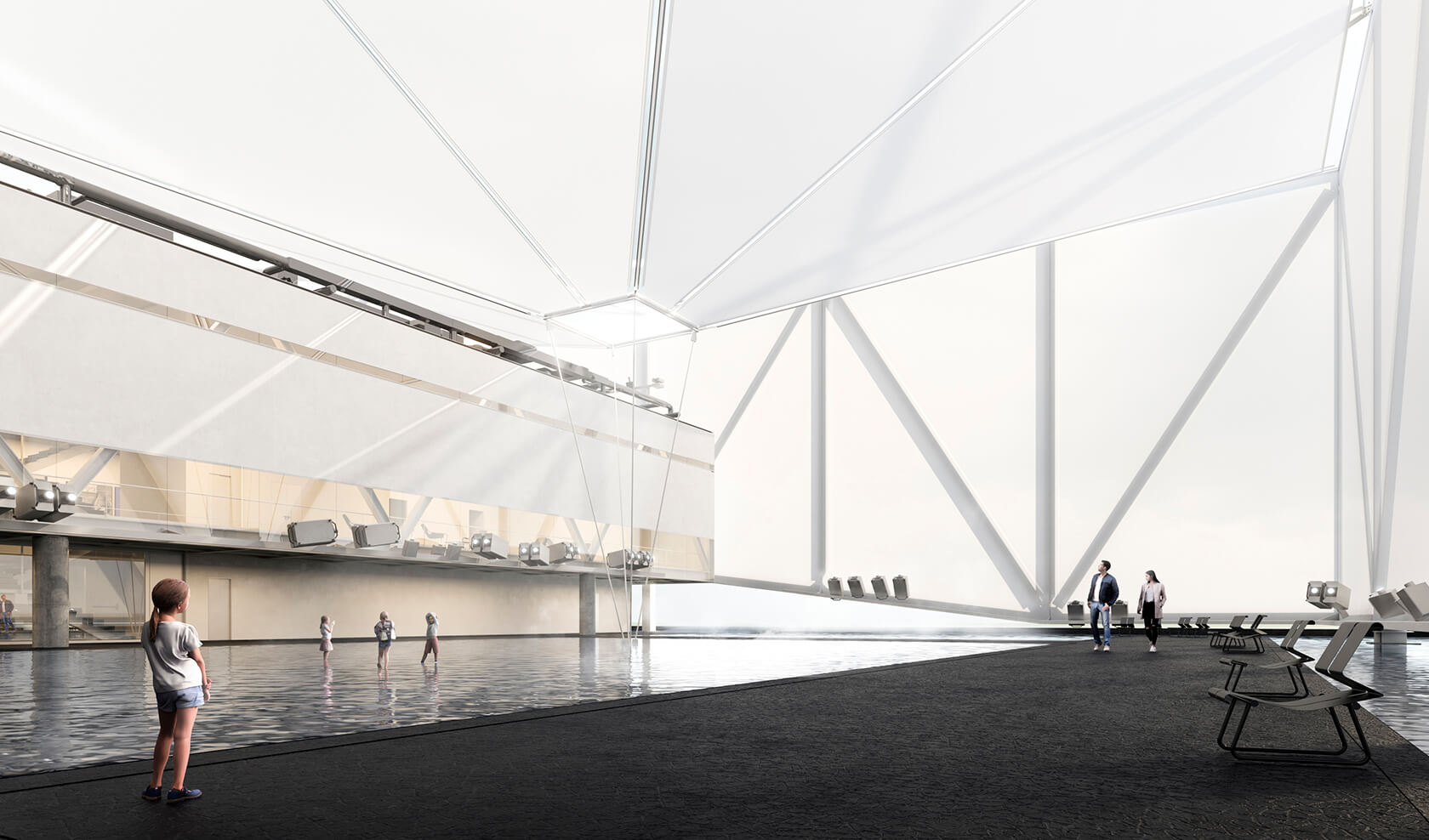 Will visitors be able to get a sneak peek of the Expo's content before it opens to the public?
Our pavilion is a building of unprecedented design with daring architecture. Despite being a simple and elegant project, it also challenges the limits of engineering, as architecture and content are completely intertwined. Our pavilion will offer an authentic and immersive Brazilian experience to indulge all senses in a fun, wide, and naturally ventilated building, where visitors will be able to move around freely (and eventually wet their feet!).
We expect to receive our operation fitness certificate by early August. The whole month of September will be used for testing to ensure everything will be running smoothly for the opening ceremony on October 1st.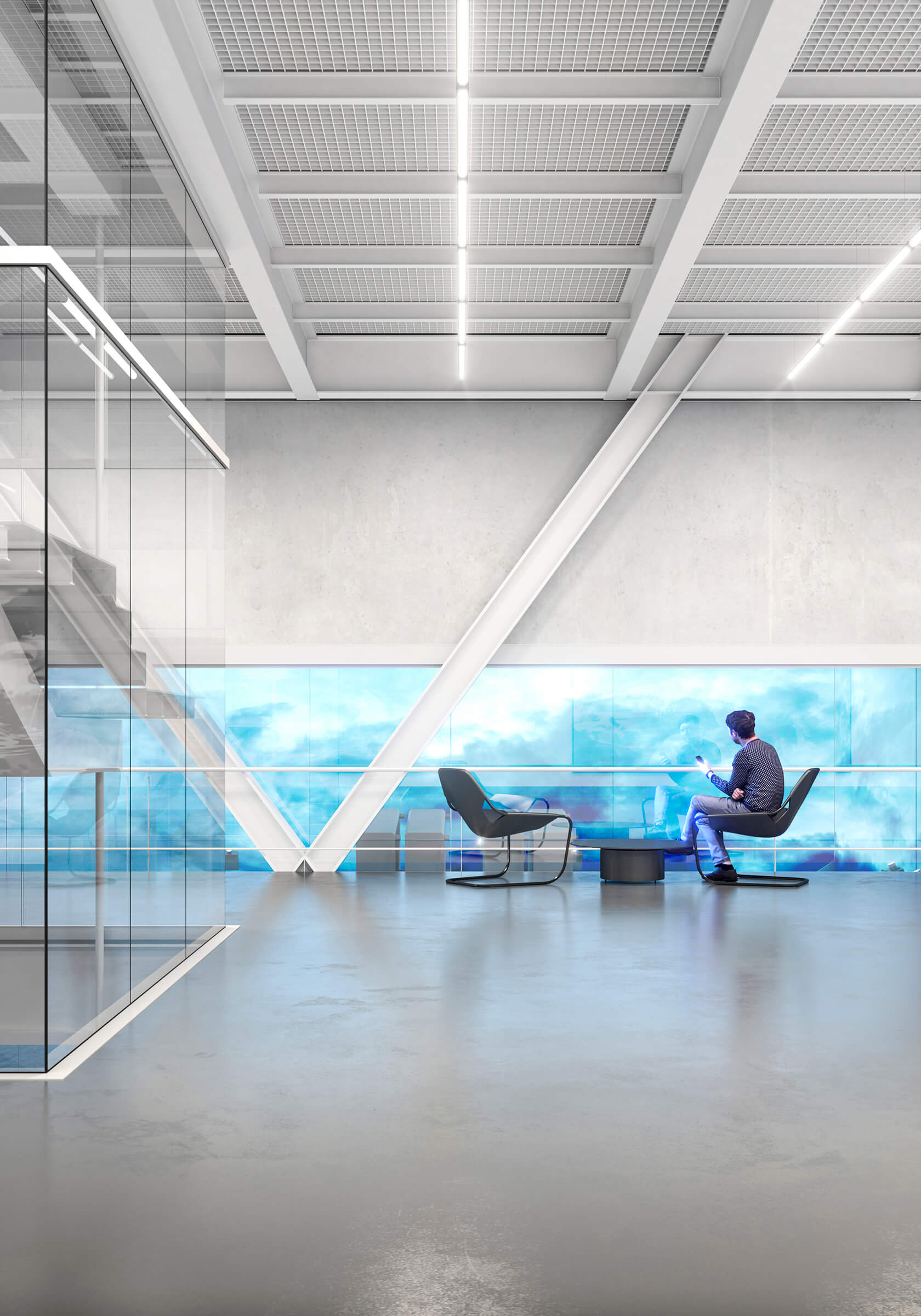 How do you see Expo 2020 offering a vision for a new, post-pandemic world?
Brazil is a traditional participant in Expos. We have been to all of them, but Expo Dubai has a special meaning for our participation. The location reflects the strategic partnership between Brazil & UAE. The opportunity to build on this relationship to show the world how we celebrate.
Also, next year we are using this international platform to celebrate 200 years of independence. We are taking this chance to show the world how sustainable we are and how Brazil prioritizes 'Sustainable' development. We want to stress that we are united together for nature, people, and the future. These three pillars are what we are building on in this Expo.
Download the complete event calendar