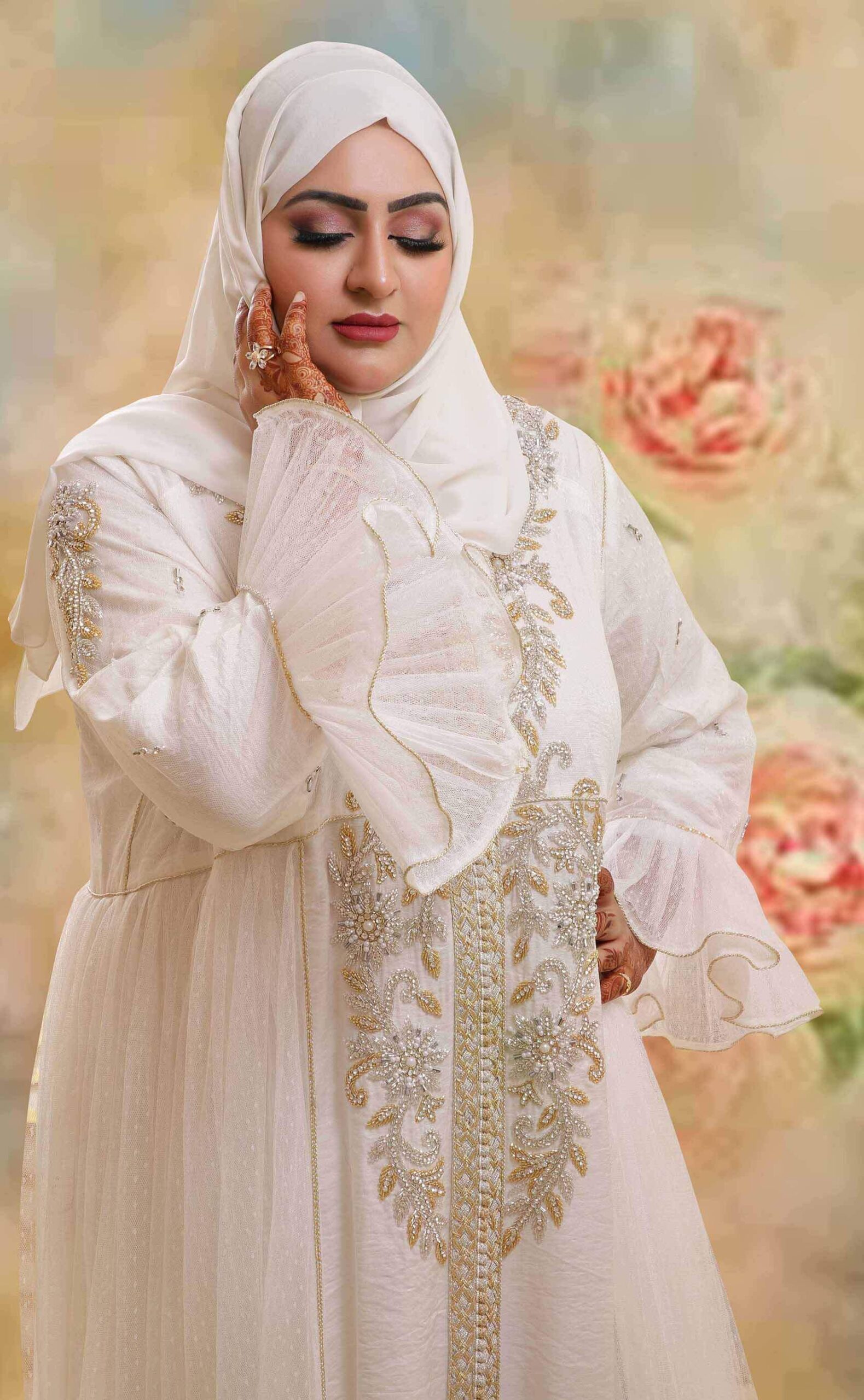 Eight years ago when Ras Al Khaimah-based influencer and entrepreneur Mona Tajarbi started her social media journey, she would speak to her followers spotting her camera elsewhere, without showing her face. Little did she know that she would scale heights of success, growing her following from a mere 99 followers to a whopping 484K following today that looks forward to her engaging content each day. "Back then, my followers only knew my voice; they didn't know who I really was," Mona smiles.
To Simple Beginnings And Empowering Choices
It was particularly hard for Mona to carve her path when she started in 2016 because the Ras Al Khaimah influencer market didn't have many female bloggers back then and was at a relatively nascent stage. "The industry was mostly dominated by male influencers but given my interest and passion towards the space, I was adamant to prove my mettle," she says, a steely resolve quite apparent in her words.
At a time when most bloggers continued to endorse big, exorbitantly-priced brands, she decided to shine the spotlight on brands that were not only economical but were actually effective and could be used by less affluent people day-to-day. "What's the point of endorsing extravagant brands that people might not put to use in their everyday lives and even purchase? So I started with simple step-by-step blogs around beauty and travel that showed my followers how to use a particular makeup kit and ace a look or plan a particular trip. And these simple and useful blogs seemed to resonate well with people," Mona reminisces.
Then soon dawned the realization that showing her face could veritably develop more trust for her following and help her establish a better connection with them. "I spoke to my family about the decision and they were very supportive about it. I soon took the plunge and became more famous in the social media arena, not just in Ras Al Khaimah but also outside it. I decided to explore a little, the world around me and even myself and it was magical," she remarks.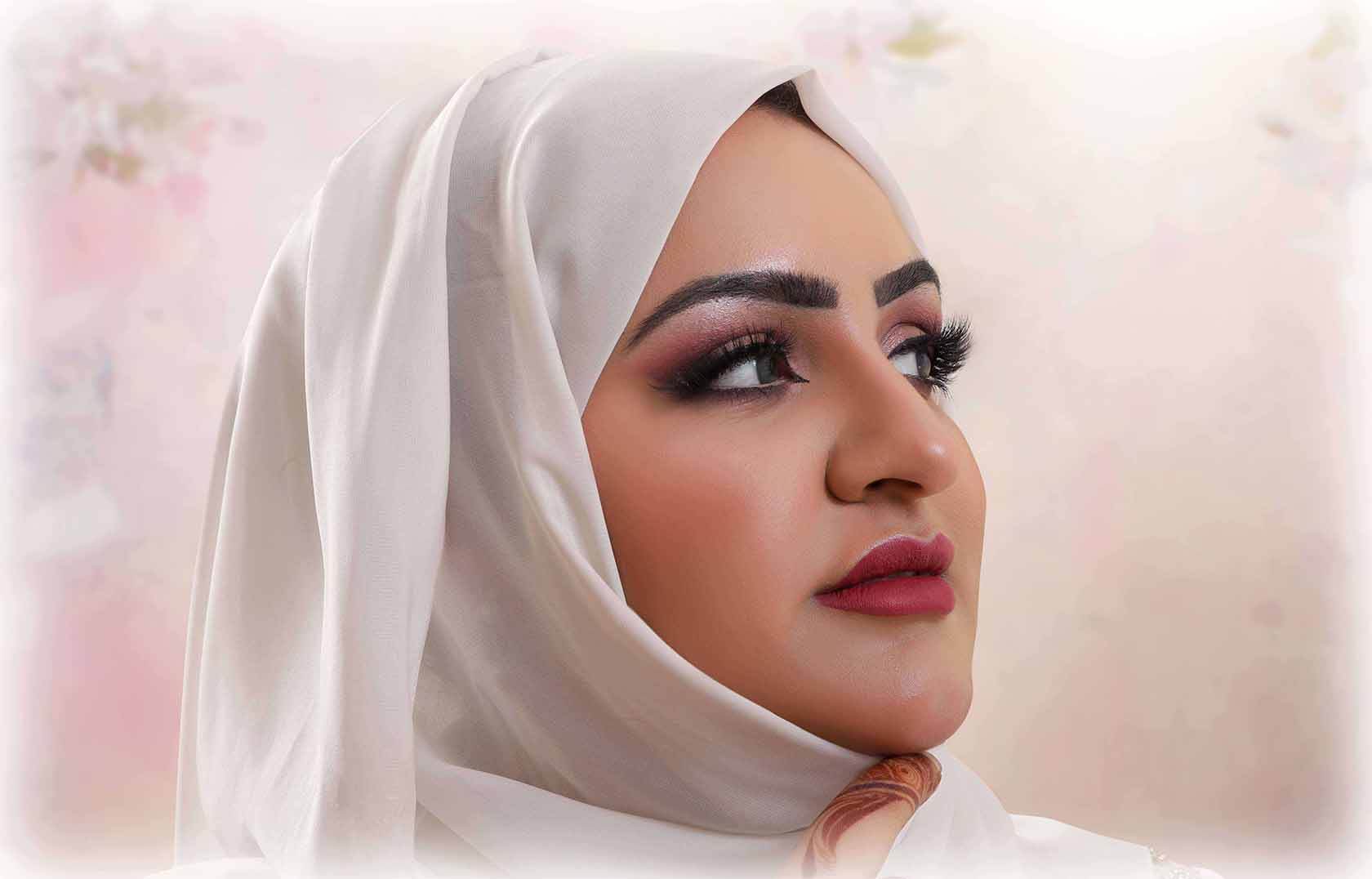 It was during the onset of Covid that Mona's passion towards starting her own beauty line was ignited. "I was pregnant with my second child and stuck at home, I thought embarking on an entrepreneurial journey at this time would keep me occupied, and so I decided to work towards it," she shares.
To be sure, bringing it to life amidst the Covid-led shutdowns was hard, but her determination to make it happen shone through it all. "I was searching for companies outside of the UAE to provide me with some goods, and unfortunately, all of them were in China. So there was lots and lots of brainstorming involved to ensure that it all comes together."
Her thought was to start with something that people would buy, even while staying at home. Out of her penchant for simplicity and love for eyelashes was born Blink, her beauty line that specializes in ravishing eyelashes that are easy and safe to use.
"I started with lashes because I do believe that the eyes have their own language. And even if you're not putting any makeup on, if you just put on normal lashes, it makes all the difference. So I started to design lashes, those that were quite easy to use. To my surprise I realized that it was taking off well, and the products sold out sooner than anticipated," says a beaming Mona.
The influencer is of the opinion that for any business to succeed, it's not just about social media marketing but exploring avenues of traditional marketing as well to be able to reach a vast array of audiences. "One has to be everywhere. While there's a segment of the audience that is social media savvy, there's also a section that is not much into it and could be reached out better with traditional ways of marketing. So staying on top of both is equally important," she advises.

Aside from her influencer journey, managing her entrepreneurial venture, looking after her two girls, Mona also pulls off a full-time job with RAKEZ Authority (Ras Al Khaimah Economic Zone) as its Inspections and Violations officer. "While I have my personal journey of entrepreneurship and blogging, I still enjoy and love my full-time job," she professes.
At a time when influencers have managers to assist them, she aces the influencing space without having one. "My husband is helping me, my nephews, my nieces are helping me, my sisters are helping me, so I can manage all of it because of my family, without the need to involve strangers," she says. Between all this, Mona ensures that the weekend is reserved for quality time with her two little daughters. "I take them for a staycation or plan some family outings to ensure that they get my time and attention as they require it more than anything else," asserts the Supermom.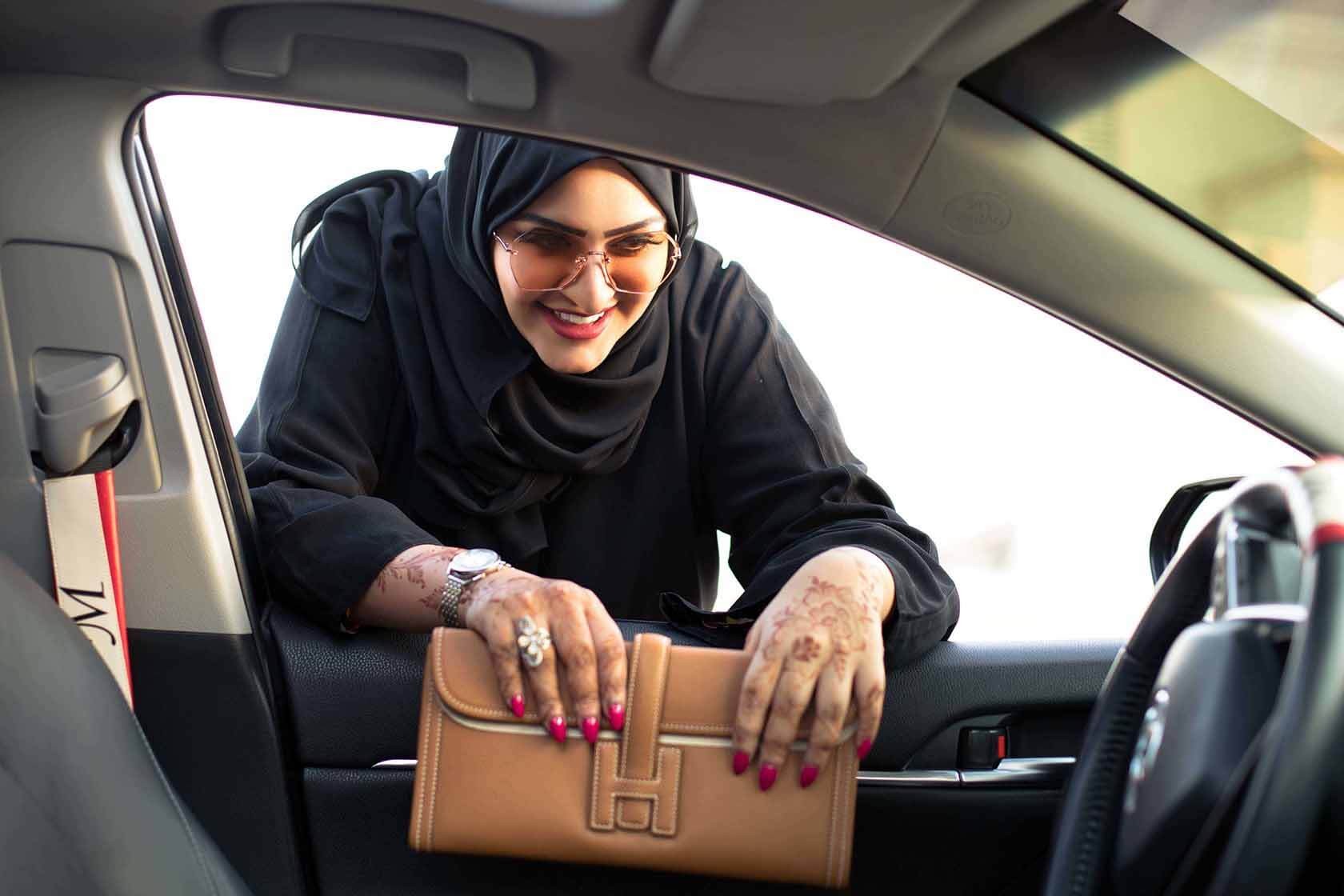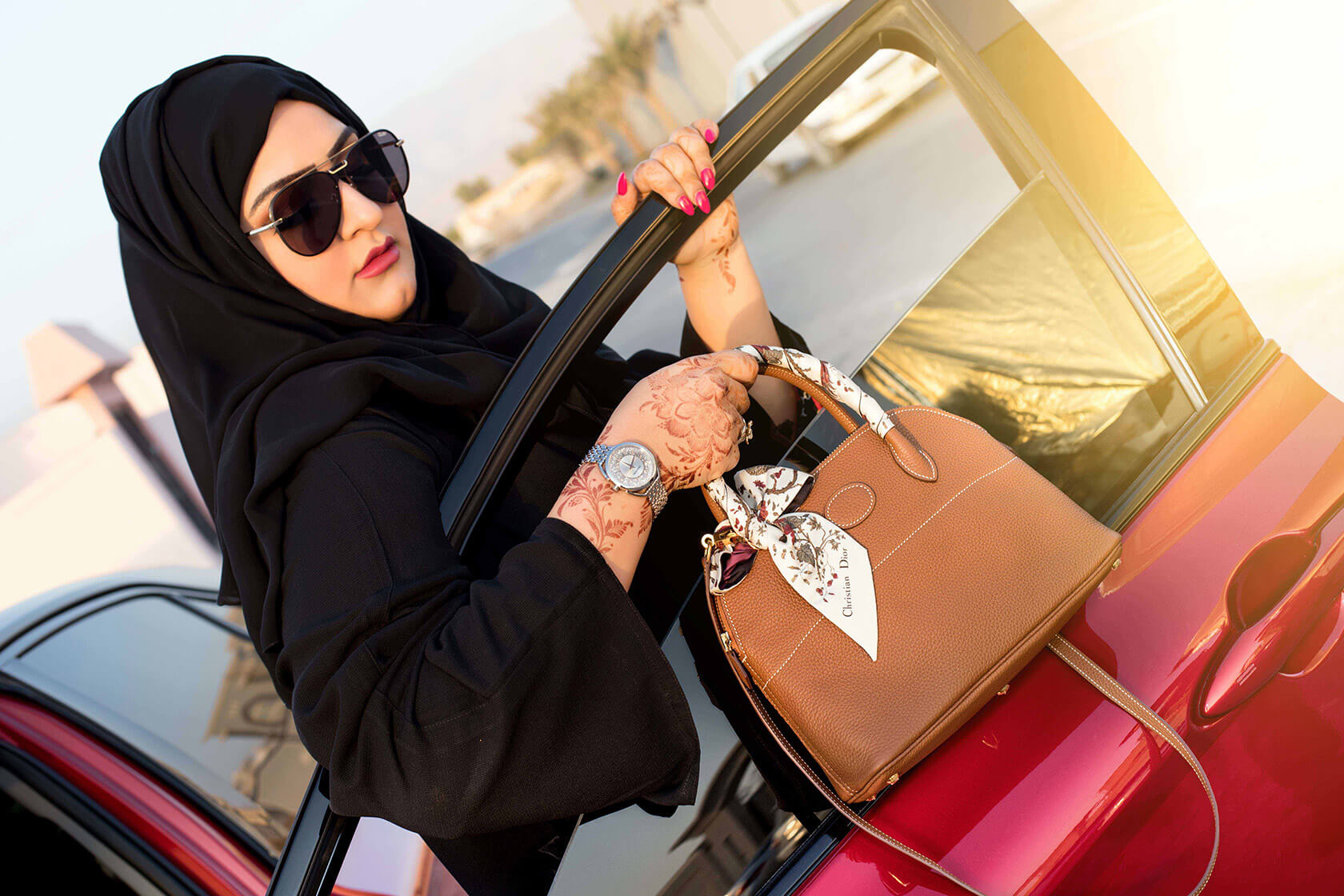 Till today, Mona is all about authentic content and partnerships that are real and not just for the gram. She believes that doing her own ground research before partnering with a brand is imperative for a partnership to succeed. "I can never speak for a brand that I myself don't believe in. Misguiding your followers is wrong on so many levels and hence I ensure that I do my share of research rather than blindly partnering with a brand, just for the money- something that most influencers in the space end up doing."
To thrive in the dynamic, ever-growing influencer space, she notes that the trick to success lies in being active and updated, engaging people but also staying in touch with one's roots and customs. "You don't need to change your customs, you don't need to change your culture, you don't need to change your environment, you just need to change yourself in a very good way and radiate that through your feed," she advises.
Mona is all praises for how the Emirate is booming into an influencer capital of the world given the government's efforts towards it. "Our seniors in UAE have great economic plans towards the Emirate. I believe that the way they are attracting influencers, encouraging them, and giving them visas is certainly contributing to the region's overall growth. In this respect, I will do as much as I can for my country," says the influencer.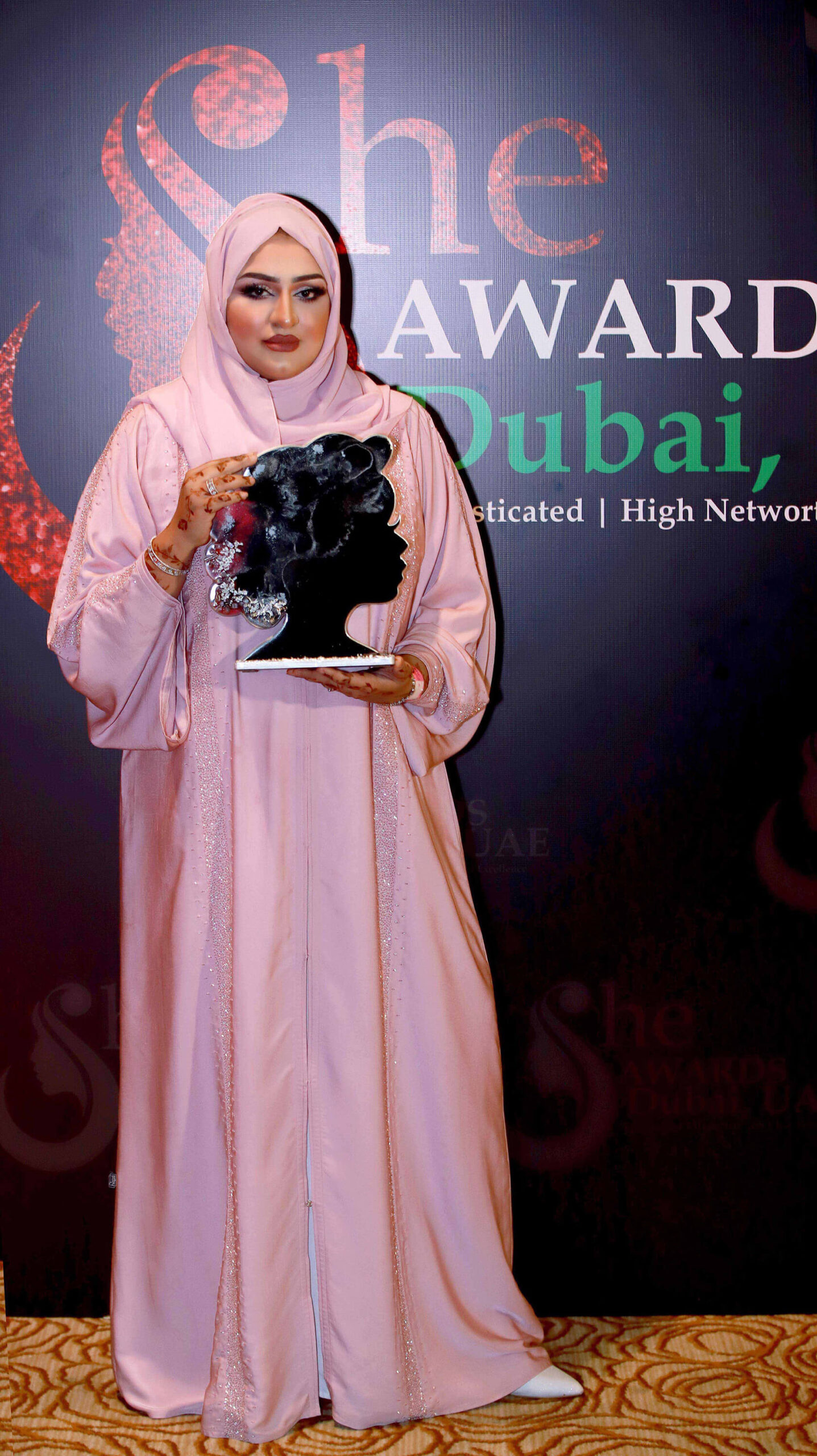 Given her contribution in the space, it comes as no surprise that Mona has bagged a slew of awards such as the 'Best Social Media Network' honored by Sheikh Abdullah bin Khalid Al Nahyan- Al Mobdeoon Foundation, the 'Superpower Award as Best Blogger' from Sana Sajan, Director at American Aesthetic Medical Centre, 'She Award' – Ladies in Business Magazine, to receiving the 'Woman of Substance Award' from St.Mother Teresa University.
If that's not enough, Mona is the 'Ambassador of Hope' at The Sheikh Saud bin Saqr Al Qasimi Foundation for Policy Research, established to aid in the social, cultural, and economic development of Ras Al Khaimah. She is also the 'Ambassador of Awareness' at Smart Cells. This UK-based stem cell storage company approached her to spread awareness on the concept of saving a child's stem cells to ensure they have treatment options in case of any later complications and creating awareness about it in the RAK region. "I made a conversation using my social media on the same, and they got an amazing response from the region. I was then given the 'Ambassador of Awareness' title. Similarly, as the 'Ambassador of Hope', I have created conversations on lending a helping hand to those going through financial crunches. They can reach out to me and can garner financial support to fulfill their dreams," she expounds further.
When asked for her vision ahead, Mona remarks that she aims to see herself carving a niche as an influencer who spreads happiness and positivity. "I would like to be a good example for people who are thinking about starting a business, but they cannot do it because people around them are not letting them do it. When I started my business, I was pregnant and dealing with many complications. I have threaded through tough times and brought my dreams to life without financial support during certain phases too. You should bear in mind that something great comes out of that determination and hard work. So if you have the passion, believe in it and take the plunge," she says with an air of influential finality.