Celebrating a rich legacy spanning decades built by visionary leaders, the United Arab Emirates was pioneered by those who dared to dream. Extraordinary in every sense of the word, the cluster of the country has emerged as a world leader through the labor of love of both its local and expatriate population. Of the many who have contributed to the UAE's global positioning is Samiha Al Balooshi, the Director of Human Resources at the prestigious Jumeirah Zabeel Saray, the most remarkable family resort in the Emirate of Dubai.
It Starts With The Family
A delightful fusion of tradition blended with modernism, Samiha was brought up in a progressive, academic-oriented Emirati family, a background that prepared the little girl to dream big and conquer the world. The fast-paced household was run by her parents with a singular commitment to a prosperous future for Samiha and her siblings. As a child, she recalls being in awe of her mother, who pulled double shift roles within the private sector, toiling away from dawn to dusk. To Samiha, her mother is a superhero. Despite the demanding nature of his duty in the military, her father strived to stay ever-present in the lives of his children, inspiring values of discipline, integrity, and punctuality. A confluence of her parent's strong traits, a young Samiha was growing up to be a nurturing and strong woman of the present times.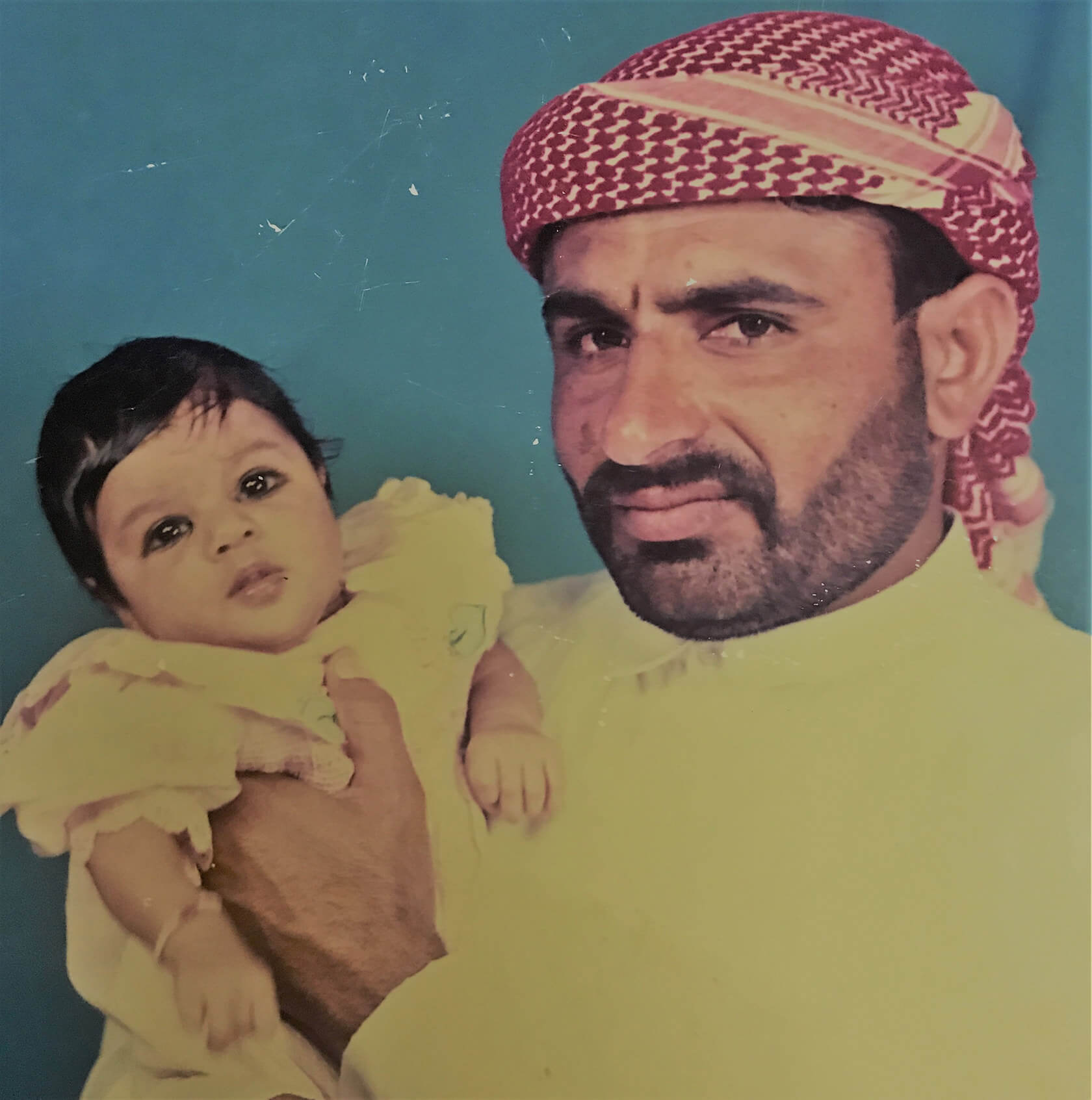 The instrumental part that she plays in the lives of her workforce today directly reflects the role she essayed in the close-knit family of five. "My brother was extremely playful, and my younger sister was calmer. So, as the eldest, I was the point of contact between my parents and us, ensuring everything sailed smoothly at school and home," she recalls. Little did Samiha know that these inherent instincts of managing situations and diffusing conflicts would later come in handy in her professional life. She now extends the same nurturing spirit to the functioning at Jumeirah, forming a support system for over six hundred colleagues during the past few years.
Resource, Reforms, and Rewards
Well established in her field of expertise, Samiha's success did not happen overnight. A Bachelor in Business Administration graduate from the University of Dubai, she embarked on her professional journey while still in college, holding the post of Senior Officer of Recruitment at the Commercial Bank of Dubai. After her six-year tenure at the bank, Samiha, a proud Emirati herself, joined the Jumeirah Group as part of its Emiratisation team to nurture local talent. Starting as an Assistant Recruitment Manager, she quickly moved up the corporate ladder to the position of Assistant HR Manager with the regional and corporate office.
Her previous managerial role before this one was the HR manager with Jumeirah and acting senior HR Business Partner at Jumeirah Beach Hotel. Under her wise leadership, the team launched a one of its kind reward system called 'Kafoo', which is the Arabic equivalent of the phrase 'Well Done' in addition to revamping and introducing different rewards schemes. Implemented before the advent of the pandemic in 2020, the initiative proved to be an early remedy for a dip in workplace motivation, as the awardee of a Kafoo card was liable for financial incentives on account of exemplary performance.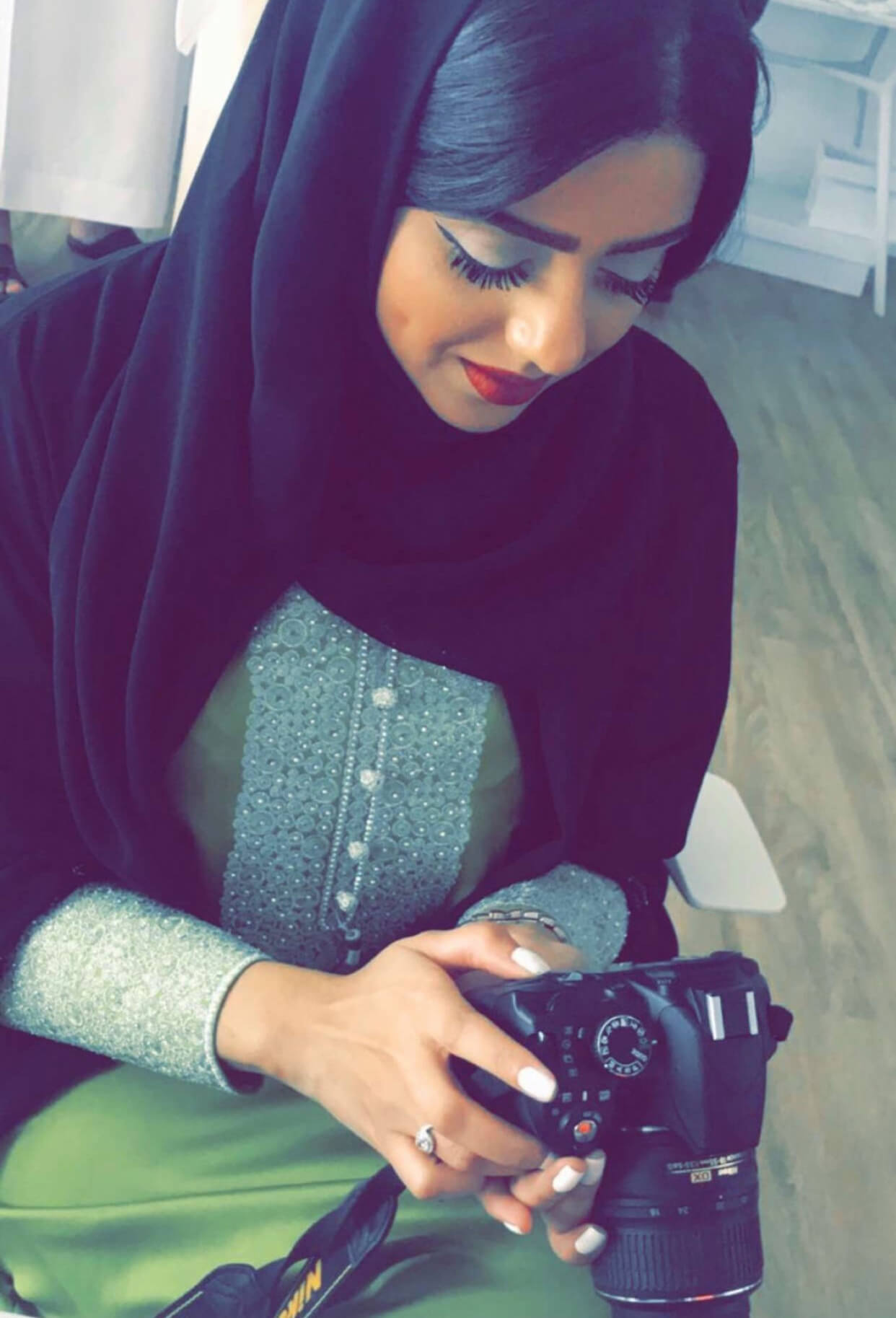 The phenomenal success of her reward program, amongst many other initiatives she implemented, caused Samiha to be chosen to preside over the department of Human Resources as Director at Jumeirah Zabeel Saray. It is an achievement that stands as a continuing inspiration for Emirati women across the UAE, who are recently coming up to join high-profile professions and contribute to society on a bigger scale than ever before.
At the new post, she implemented the HR Business Partner model that set her apart from any other HR in the past. The carefully crafted blueprint empowers employees who oversee a task from inception to execution by bringing them in close association with the HR Department via one point of contact. From attending their daily briefings to aiding their task-list, the implementation revamped the firm's functioning, enhancing seamlessness and clarity with intra-communication like never before.
Samiha has chartered a decade-long journey with the Jumeirah Group, and her tenure has witnessed her achieve numerous awards on internal and external fronts. In September 2020, her career welcomed a significant milestone in the form of the 'HR Rising Star of the Year' Award by the prestigious CIPD Middle East. With over five internal appreciations and letters from various departments within the Group for her outstanding performance since she joined hands with the firm, Samiha continues rising for excellence.

From being a reserved introvert, Samiha Balooshi has blossomed into a leader who inspires confidence in her subordinates. Battling each day with grace, she believes her superpower is her sound educational foundation and the job she so proudly holds. She also attributes her success to her ever-supportive family and believes that it forms an essential aspect of a woman's flight, aiding her growth as an individual and a citizen of this country.
Her management style is to lead by example, establishing herself as an approachable leader whom her team can always reach out to. Her greater aim is for the organization to communicate effectively across departments and hierarchy, so equality and harmonious relationships are established. "In my team's success lies my success," Samiha reaffirms. A certified "yes" person, Samiha's radiant smile and simple words of affirmation often go a long way to ease the issues that the workforce comes to her with.
An extension of her innate personality, her leadership style incorporates core values of being supportive and straightforward with her team. Today, she has touched the lives of close to 2,000+ people that include the members of the organization and their families.
As we approach International Emirati Women's Day, Samiha doesn't skip a beat to acknowledge the fact that these days, families in the UAE have a very different mindset from what it used to be. "Collectively, society in UAE has adopted a forward-looking agenda to encourage daughters to pursue higher education, career paths, inert passions, and in the over-arching process, shine, for themselves, and their country," she adds.
She credits the leaders of the UAE in taking up the gender-equality narrative with delight and for striving for its progress each day. Samiha says that although the world started with the mindset that the female is only emotional and cannot be at a leadership level, women, along with the effort of the State, have successfully proven the presumption wrong. "Today, that belief is changed. In fact, I think some women are ten times better leaders than men," she adds with confidence.
Deriving inspiration from His Highness, Sheikh Mohammed bin Rashid Al Maktoum, she finds herself in complete synergy with the vision for the people of the UAE. Having read his books and practiced his ideals in her personal life, she mentions one of her favorite quotes that she lives by – "The road to excellence has no limitation."

Discovering Her Own Person
In pursuit of professional excellence, Samiha has risen to be an influential figure in Dubai's professional circuit but has in no way lost sight of her spiritual journey. At the beginning of 2020, as the world struggled with the undesirable aftereffects of the COVID-19 virus, she found herself in Jumeirah Mina A'Salam for three arduous months, volunteering for a relief team. She views circumstances like these as an opportunity to invigorate a deeper essence of humanity. Her philosophy in life has always circled around doing good and never dwelling over it. "It will come back in ways you never imagined," she says, being amazed at life's inexplicable design. She believes that one day she will be able to establish a non-profit organization that works towards helping the most needy people and pets.
On a lighter note, Samiha has multiple interests which include horse-riding, photography and has also picked up an affinity towards traveling. She is famously known for her impeccable collection of perfumes, and the enthusiast has recently launched her own line of fragrance to join the dazzling entrepreneurial world.
All of thirty-one, Samiha's appetite for excellence, knowledge, and service gets larger with each passing day. As she rushes back to a busy day with the energy of the young Emirati woman who set out of her home to make a mark for herself and touch the lives of those around her, she stands as an example to many, as a woman who belongs to the future.