What struck me the most about Leidy Tatiana Moreno Forero's travel tales was not that she'd covered 43 countries before she'd turned 30 or that her 'souvenirs' from most of these places include a picture of hers in the traditional outfit of the land, looking every bit an ethnic there, almost as if possessing the powers to shape herself in another's mold—seamlessly, quite like water taking the shape of anything it is poured into.
No, there was something else that stayed back in my mind about Tatiana after our online video interaction one morning, where she talked to me, between bites of her breakfast, about her travels, sometimes animatedly and at others, sounding as calm as the mountains. It was about the 30-year-old telling me how, since she began travelling after turning 19—almost impatient for experiences and in her need to explore the world around her—her travels taught her to slow down, breathe, and observe, so she could discover new realms of exploration within herself. Especially because Tatiana's explorations began with anything but self-discovery in mind.
A Colombian belonging to Bogota, Tatiana discovered tennis when she was 11, and fell head over heels in love with the game.
Soon, Tatiana was travelling to play at high-performance tournaments, realizing she could manage on her own not only her tennis kit and her nerves during the matches but also her travels. Quite the prodigy child, Tatiana even graduated high school at 15.
A week after she turned 16, Tatiana enrolled for Bachelor's in International Finance in the Universidad Externado de Colombia and was made captain of the tennis team. Finance was a natural choice considering both Tatiana's parents belong to the industry. Her mum, María Carmenza Forero Rodriguez, is a trader in the financial markets, working for a fiduciary, and her dad, Jesús Antonio Moreno Cuarán, works with Colombia's Ministry of Labor.
Because Tatiana spoke fluent English, her tennis friends requested her to speak to American coaches on their behalf to understand college tennis programs in the US. Tatiana herself realized she could transfer to a similar course as hers in an American college while continuing to play tennis at a better level. But her parents had already taken an education policy for her in Colombia, and Tatiana didn't want them to pay anymore for her education in the US. With the help of an agency called College Prospects of America, she got a 100% scholarship and signed up with the Alcorn State University in Mississippi.
After having completed three years of her Bachelor's course in the Universidad Externado de Colombia, the then-19-year-old Tatiana left home for the US in 2009. "I only had a couple of semesters to complete in the US, so I bade my family goodbye, assured that college would be over in no time and that I'd be back with them in a few months," recalls Tatiana.
Providence chose otherwise, but more on that later.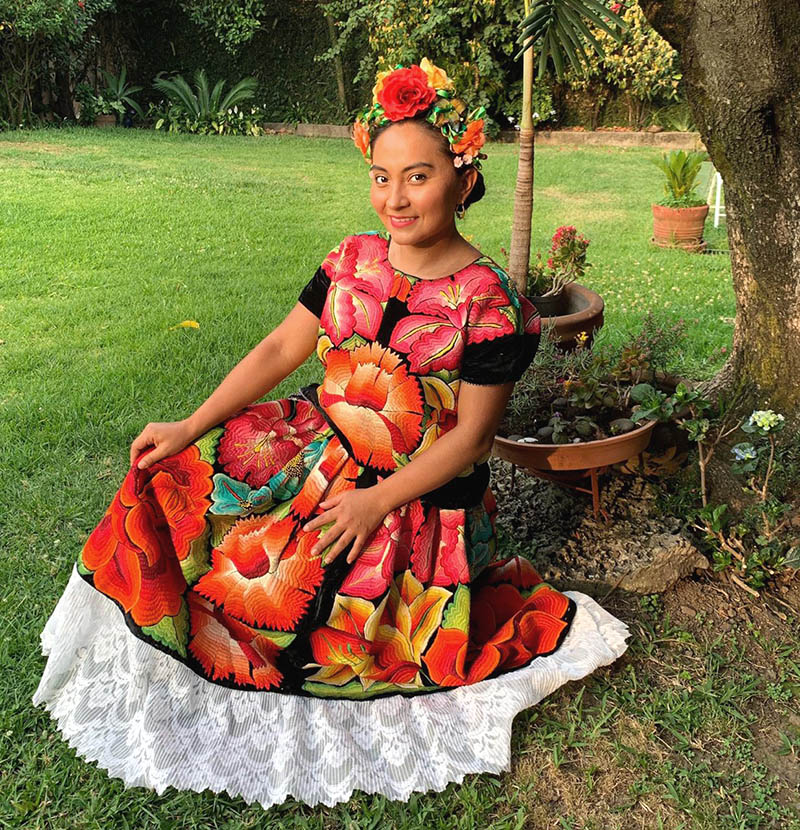 While Tatiana's travels began as a part of the tennis tournaments, her need for exploring had origins elsewhere.
"Back home in Colombia, with both my parents working, we employed domestic help for household chores. When I was still 17-years-old, one of my Columbian friends from the US mocked me for the help we had back home, my private school education, etc., claiming I wouldn't 'know' anything, for instance, 'how to run a laundry cycle even,'" recollects Tatiana. "And his casual remark burnt a hole through me, making me crave new experiences, know more, do more…"
She did find new experiences by way of her travels with the South Western Athletic Conference (SWAC) for tournaments across the US, and Tatiana realized she loved explorations.
After finishing her Bachelor's in Business Administration from Alcorn, her quest for being in the center of the finance world led her to the Wall Street in New York, where she worked for Lloyd's Bank as an investment advisor trainee on a one-year finance program.
Soon, she was seeking a one-year Master's program in international finance. That's also when Tatiana learnt that the scholarship she'd received for her three semesters in the Alcorn State University made her eligible for a partial reimbursement of the education policy her parents had taken for her in Colombia, bringing the family $10,000.
After completing Lloyd's program, Tatiana used the amount to take up Master's in International Finance at the ESC Rennes School of Business, in Brittany, France.


Travels, Travels, Everywhere!
They say you've got to be careful what you wish for because it might just come true. And so it was for Tatiana. Her move to France in early 2012 heralded a whirlwind of globetrotting years for her, much to her joy.
In France, she discovered the ease of travelling across Europe. While her Master's took her to Lithuania in January 2013, experiencing for the first time in life a –20degree-Celsius winter, she traveled across the continent too, sometimes with her mom, ticking off from her bucket-list wonders like the Eiffel Tower, the Leaning Tower of Pisa, the Colosseum in Rome, and the Vatican City.
Tatiana's Master's also needed for her to do a six-month internship program in a topic of her choice. She chose micro-finance in India, interning with an NGO in Delhi from July to August 2013, working with 10,000 artisans in Rajasthan. She lived with a Rajasthani family in Jaipur for the project, experiencing first-hand the land's culture, food and traditions.
However, an error in the company visa and a subsequent change in job later, she found herself in Mumbai, interning for another six months with another company, Rockwool. The next four months were filled with travels, for work and otherwise, to the UAE, Thailand, and Malaysia, with the 2014 New Year in Singapore.
"What excites me about travelling is the experience, the unnoticed details, the daily living, seeing life through someone else's life, and as I always say, the opportunity to be in somebody else's shoes," she states.
After her recent escapades, she got back to India, joined the company's Turkey team, and headed back to the UAE, in Dubai, while carrying on social projects in India, Kenya, and Tanzania. Her travels continued—first to France for her Master's graduation ceremony. Then a hop-skip-and-jump to Germany, visiting her sister and nephew; after that, a trip to Kenya where she'd celebrate her birthday, and then a layover at Singapore while heading to Australia to celebrate Christmas and the 2015 New Year's Eve!
"Traveling is good for the soul," says Tatiana with a chuckle, as if responding to the disbelief on my face as she rattled the names of places she's been to. "I believe traveling helps you recognize yourself in the world while marveling the absolute incredible creation surrounding us. Despite the rich diverseness of our world, it shows us we all have the same roots," she says.
From 2015 to 2019, while still living in the UAE, her bucket-list brimmed with more travels—to places including Japan, Laos, Sri Lanka, India, Kyrgyzstan, etc. in Asia; Turkey, Finland, Netherlands, Leichtenstein, the Czech Republic, San Marino, etc. in Europe; and Tanzania, Kenya, Rwanda, Zimbabwe, etc. in Africa, with a touchdown at New York, New Orleans, Miami, etc. for shopping and fun before heading back home to Bogota.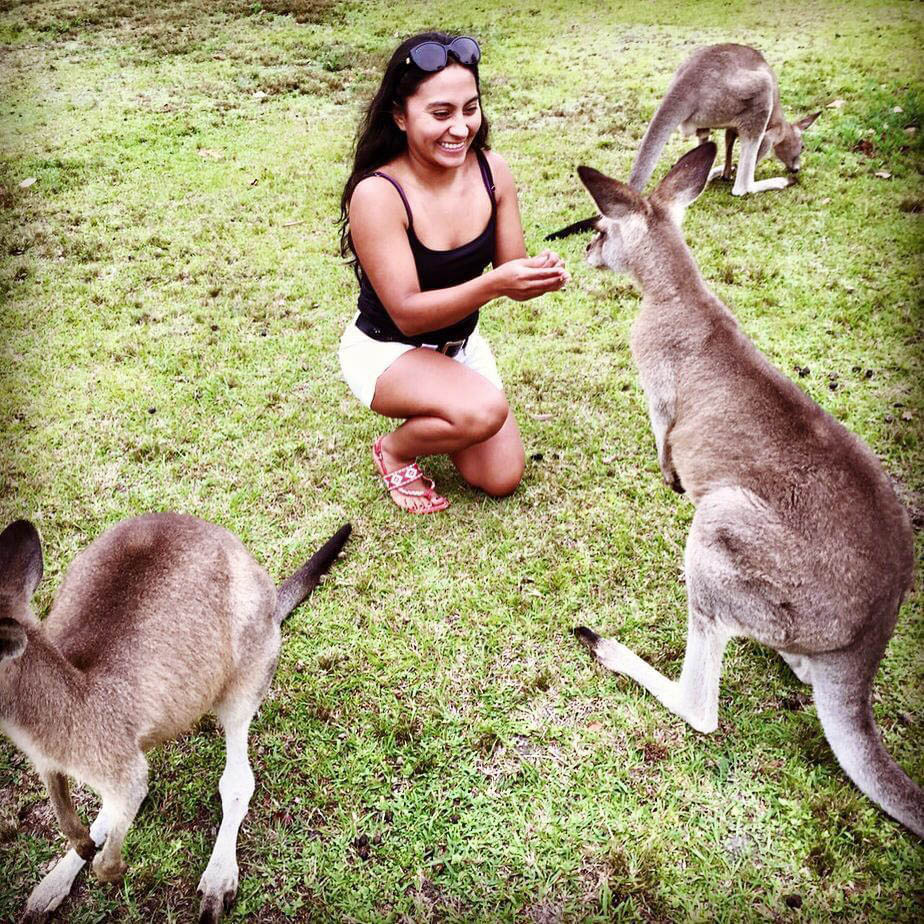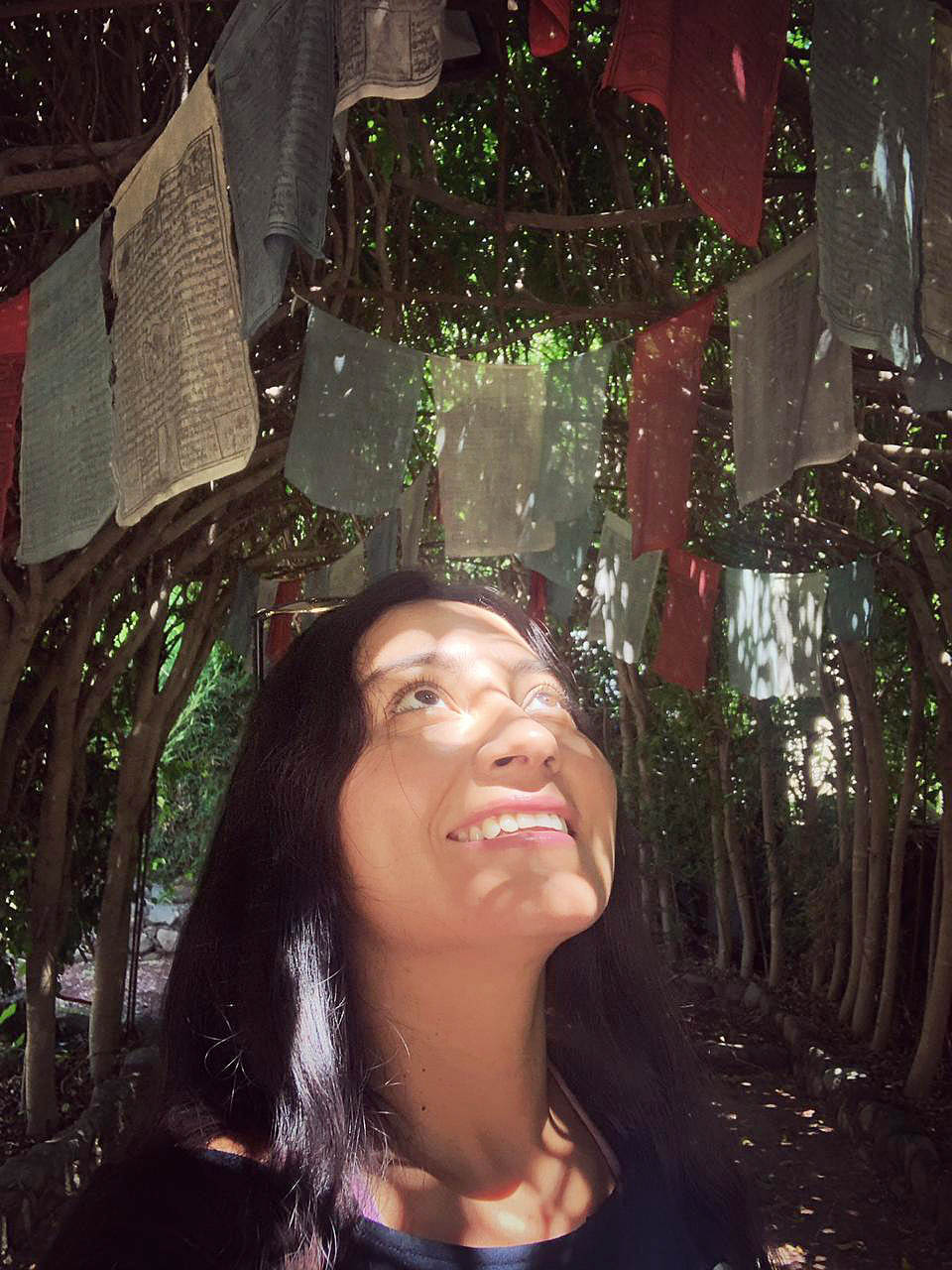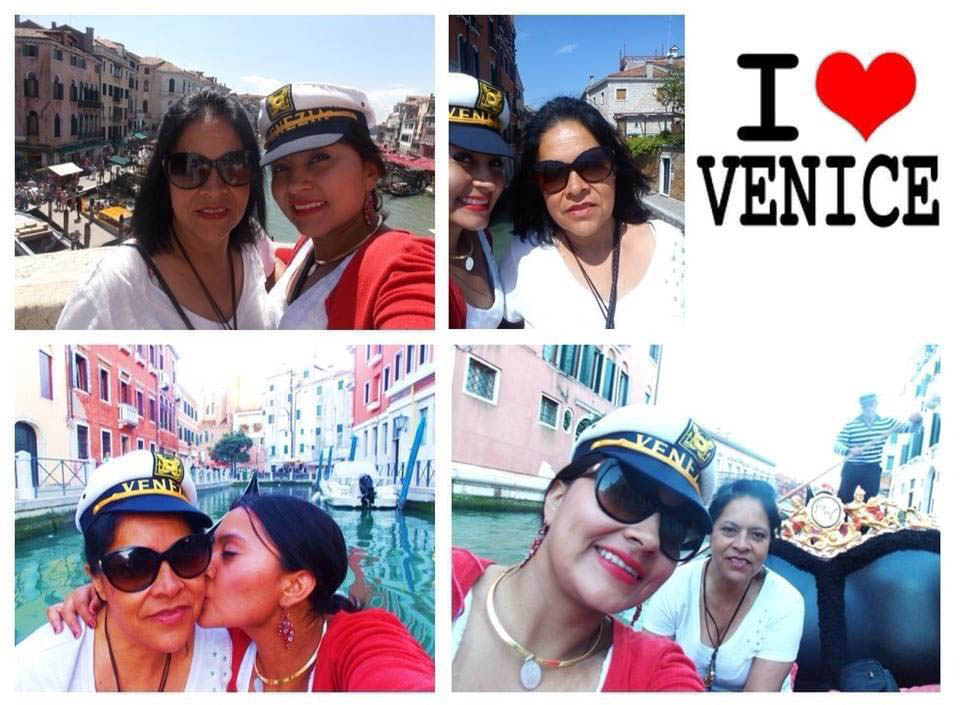 Finally, in July 2019, ten years after she'd set out for her college in the US, Tatiana headed back home to her family in Columbia, hoping to start something there.
However, destiny chose otherwise. During her first week at home, Tatiana learnt about an International Peace Training Fellowship with the World Peace Initiative (WPI), an international organization based in Thailand, led by individuals from around the world who believe inner peace can help sustain world peace.
"I must have been calling for something like this with my soul because it felt natural to apply to the fellowship. I was excited when I won it," says Tatiana. The fellowship in Thailand comprised a two-week program designed for participants like her, to focus on their meditation practice in a scenic space up in the mountains. "We'd all meditate for 4 hours in a day and attend lectures and peace in action activities," she reminisces. "But the biggest realization for me there—especially after living such a fast-paced life—was that I could slow down and breathe and connect with myself and cultivate my inner peace. I was beginning to explore my mind and accept my experiences."
Stepping into mindful-slowness was not without challenges. "In the beginning, everything just seemed very slow. On the first few days, I remember wanting to run half a marathon. I'd jump using my jumping rope to burn my energy," says Tatiana.
With time, she sensed herself slowing down. "I was beginning to notice everything around me, going with that flow, and even without wearing my watch, I'd still make it on time to meditation sessions," she explains. The period helped her start her introspection, connecting her with the core of her being, making her wonder how she wanted to live her life hereon.
But a Shakeup Awaited Her
After heading back home to Bogota in January 2020, she headed to Mexico in March. That's when the pandemic and subsequently the lockdown were declared, forcing her to stay in Mexico for the next 7 months. But there, Tatiana became a certified meditation and mindfulness trainer, offering online sessions to clients around the world.
In Mexico, she also discovered love. Over time, though, she and her boyfriend understood they wanted different things in life. "I wanted to have a family; he didn't," Tatiana tries putting it simply though her voice betrays her emotions. Thus, set in heartbreak.
As lockdown restrictions around the world eased, Tatiana decided to move out. "But the breakup left me vulnerable, making it difficult for me to consider anything new, even discovering a new place. So I flew back to Dubai, a place that was my home for 5 years. Also, there was a project to get on there," she adds.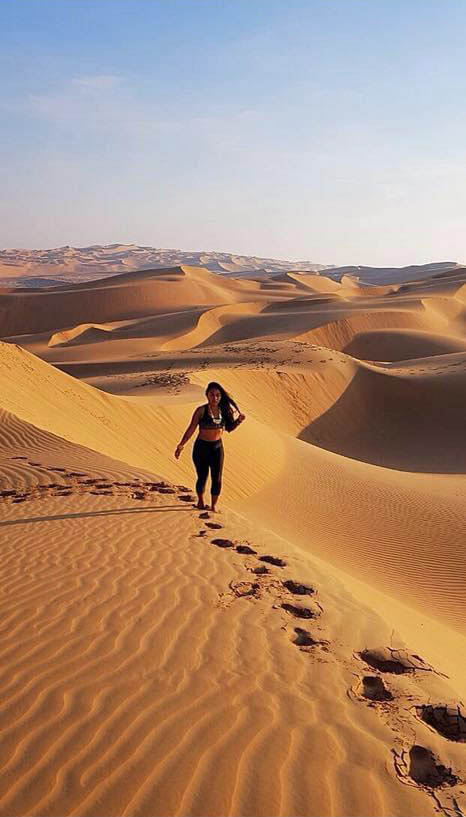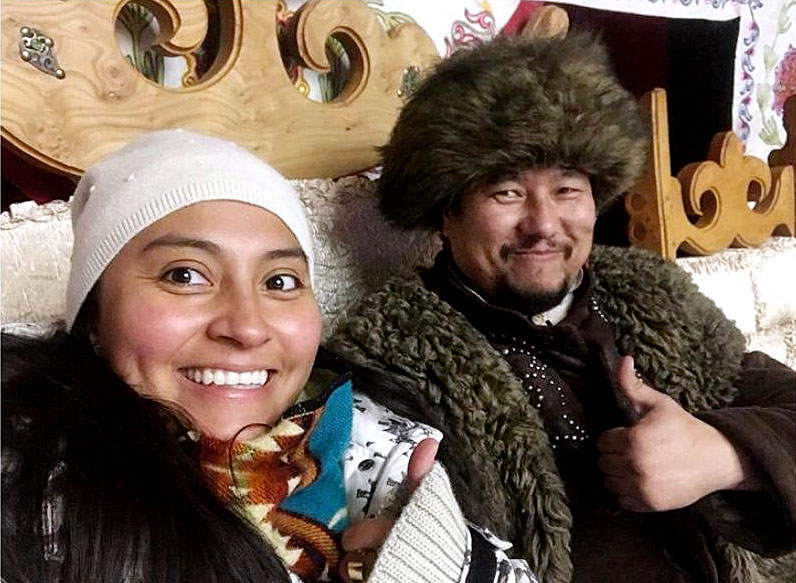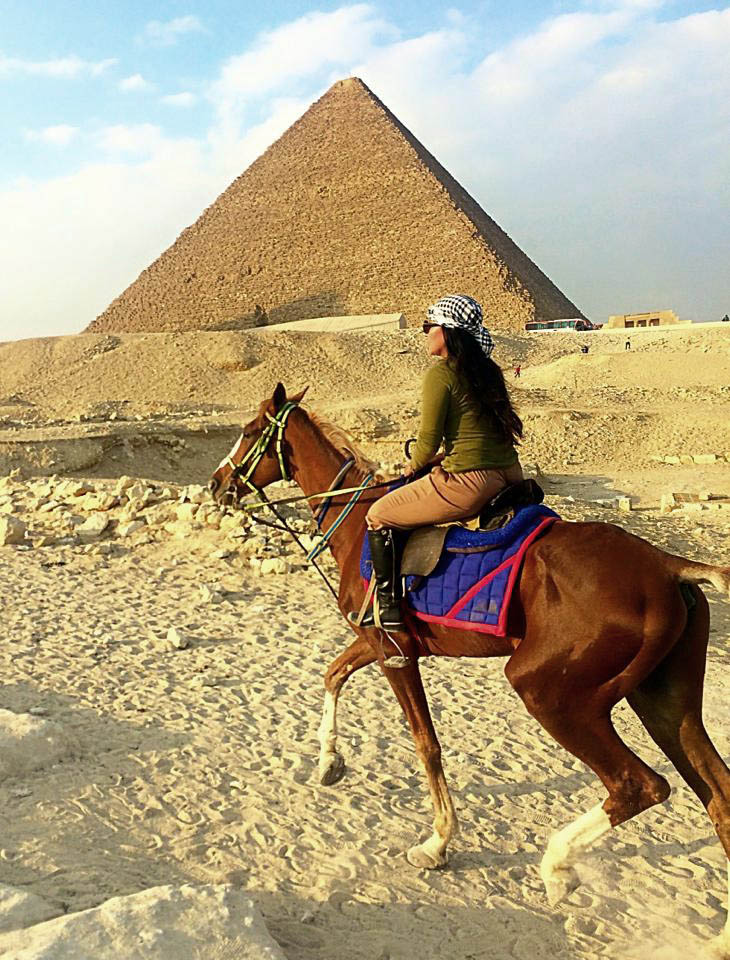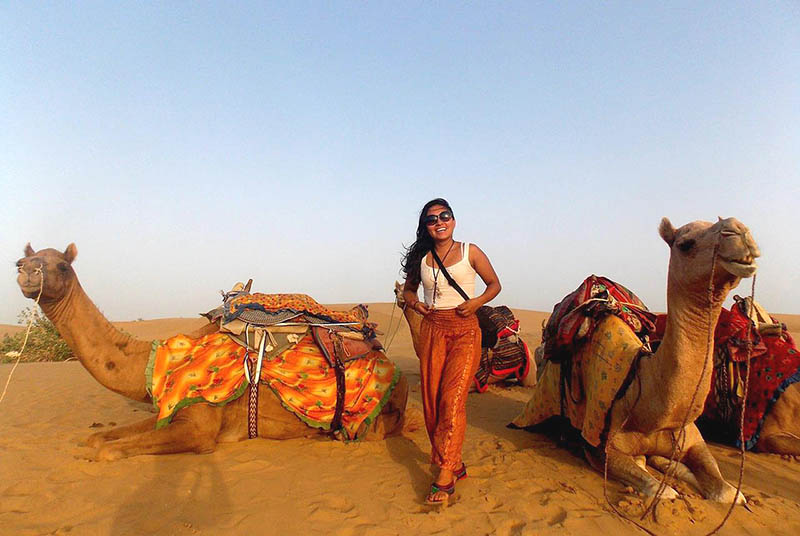 The emotional turmoil within and the pandemic-induced sights around her at the Mexico airport—of passengers and flight crew wearing face masks, glasses and PPEs—added to the surreal feel of travel for her this once. "For the first time, I experienced fear while traveling. My palms were sweaty and my heart was racing, and I couldn't wait for that flight to end," she says. This new sense of nervousness around travel, something she'd taken for granted, left Tatiana further shaken.
After landing in Dubai, Tatiana took longer to settle back with her sleep cycle and meditation and fitness routines than she usually did. However, with Dubai no longer having a lockdown, she managed to take her mind off by stepping out—heading to the beach or to the grocery store. "The COVID-19 situation affected me in that it has restricted my freedom, which is very important to me. Then again, it let me redefine that freedom while making daily choices," she says in retrospect.
However, some days later, she learnt the project she'd hoped for in Dubai wasn't taking off. The vulnerabilities of her still heavy heart and uncertainties of hunting for a job in a COVID economy in Dubai were slowly taking their toll on her. Even so, Tatiana's meditation and mindfulness practices kept her grounded and helped her reconnect with God. "I realise my whole life and all my travels have been a process towards rediscovering and acknowledging presence of God because he is everywhere, and we have a mission and purpose. Whether for an hour or 10 minutes, I meditate daily to remind myself that the peace and guiding light I seek are always accessible within me and in God," says Tatiana. "It helped me drop expectations and accept reality as it is."
Staying true to that realization, four weeks after arriving in Dubai, Tatiana decided to head back home to Bogota. "The pandemic showed me that I need to be more honest and true with myself and trying to stay in Dubai, looking for a job for financial security seemed to come from a forced place. Right now, I am seeking to feel good mentally, physically, emotionally, and spiritually, and to be with my family," she says. "Moreover, I see this as a second chance given to me to go back to Colombia, about a year and three months after my coming here last time. But I'm aware it's a different version of me heading there now and I'm excited to make it work this time because it's coming from a place of love," she says.
Ultimately, after a decade of racing to explore the world, the COVID uncertainty and given that Europe will soon lockdown again due to the second wave, Tatiana plans to avoid travelling for a while. "But the explorer in me will always seek adventures, whether it's locally around the country, in the neighborhood, or in my heart," she says, signing out.