No wonder they say that the UAE does unique like none else! Boasting a smorgasbord of culinary delights more than ever, the region is increasingly sidestepping cliches of pancakes and waffles and embracing some nouveau novelties by redefining the concept of cafes. Futuristic, fun, and funky- from blending the world of games with coffee and culinary to combining a barbershop with a cafe, welcome to this world of themed cafes that are now attracting a greater audience. The whole scene now appears to be a lot more colorful and appealing to the niche fancies of crowds who may not have seen going out as a desirable option earlier. Listing out three cafes in the region that are tapping into unique themes as they dish out distinct experiences that are worth a 'nosh'.
Part classic car exhibition, part coffee store and the server of some authentic Neapolitan Pizza, this one combines the love for cars, art, and coffees rather beautifully. The brainchild of Emirati national Rashed and Ukrainian expat Dmitriy, DRVN Coffee Abu Dhabi offers all these unique concepts under one roof. The two-story space features a unique exhibition of rare and exclusive classic cars. Moreover, the team here roasts their own beans in-house and sources the finest coffee from the best farms across the globe, including Ethiopia, Panama, Costa Rica, and Brazil. There is also a variety of alternative non-dairy milk available, including Japanese Hokkaido milk, Oatly, almond, and coconut.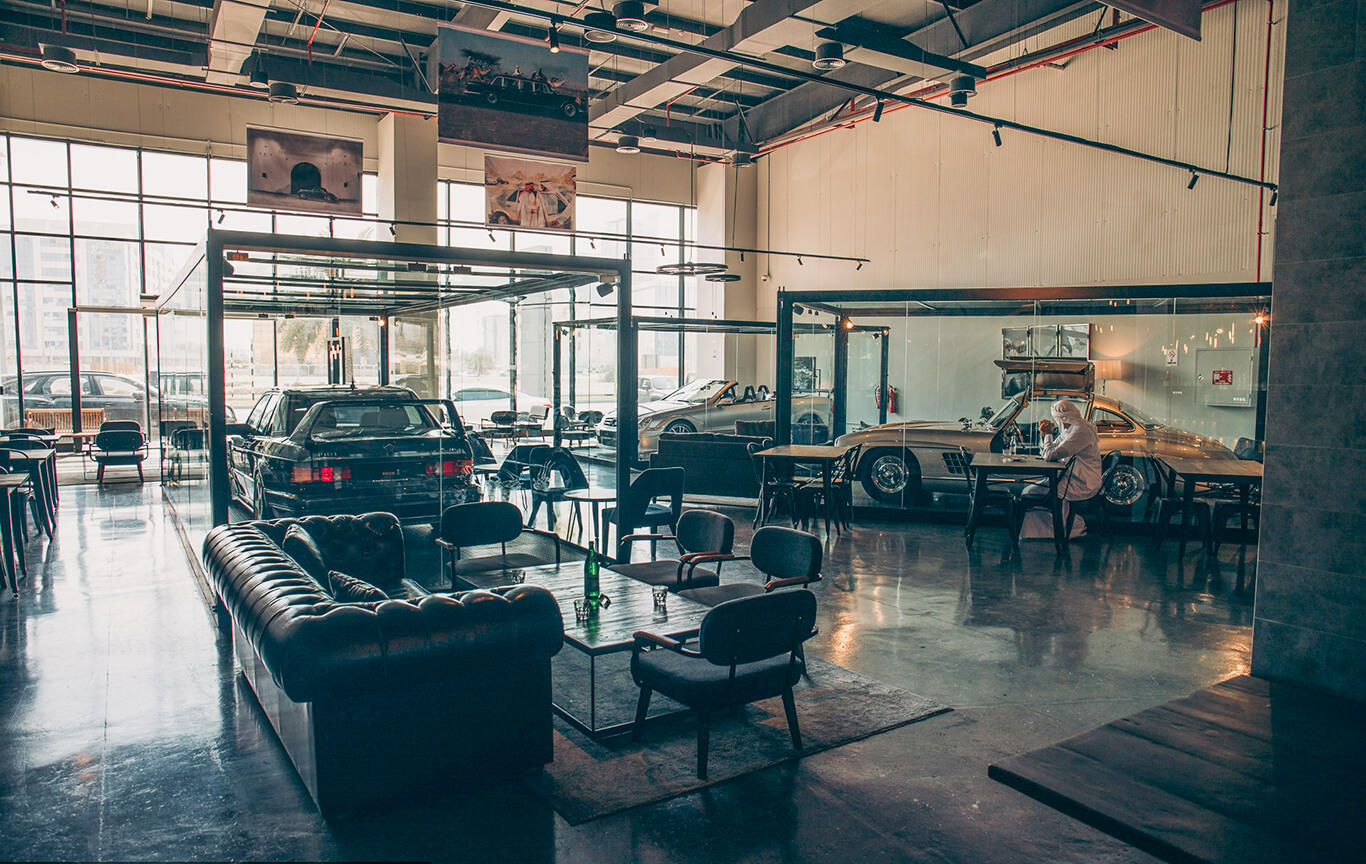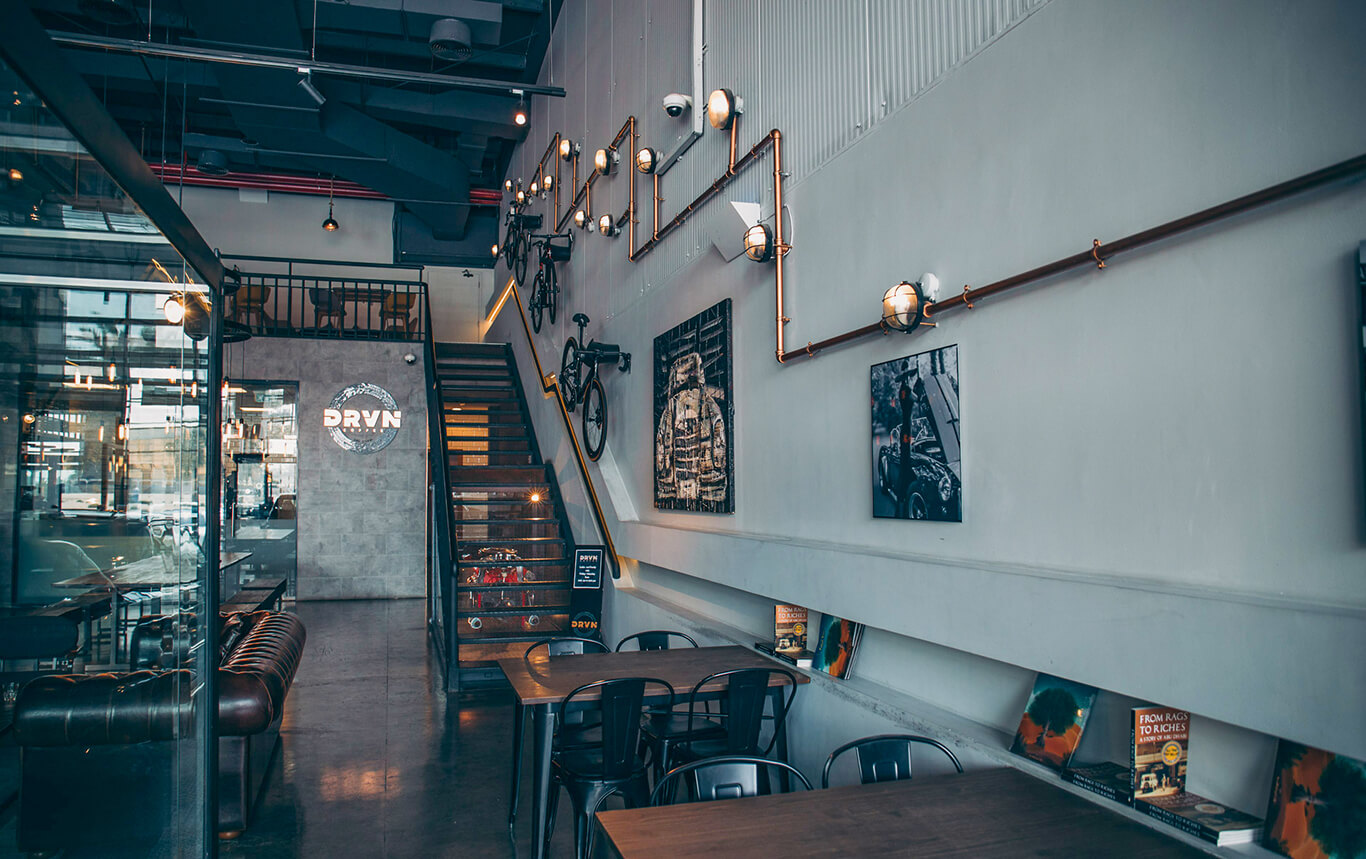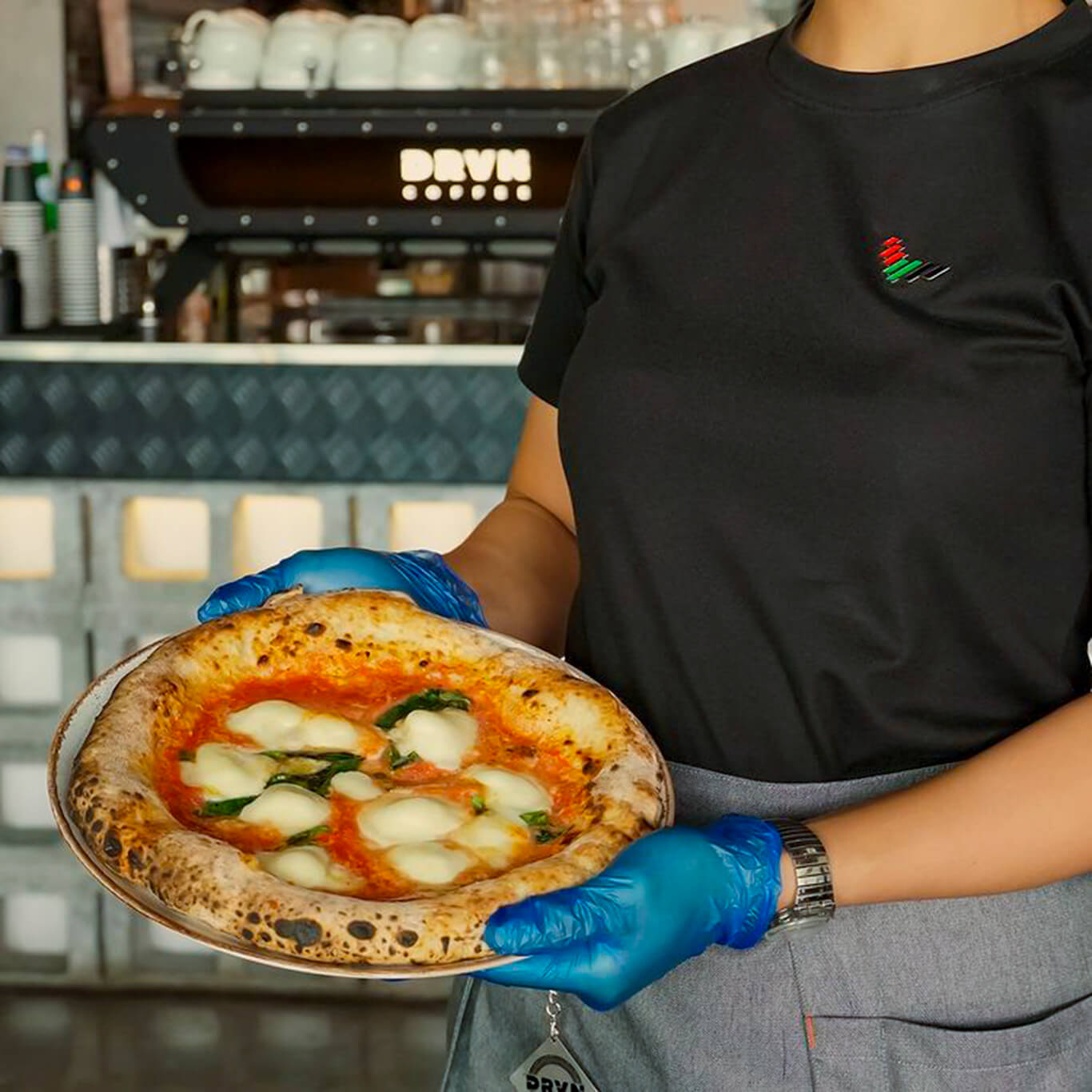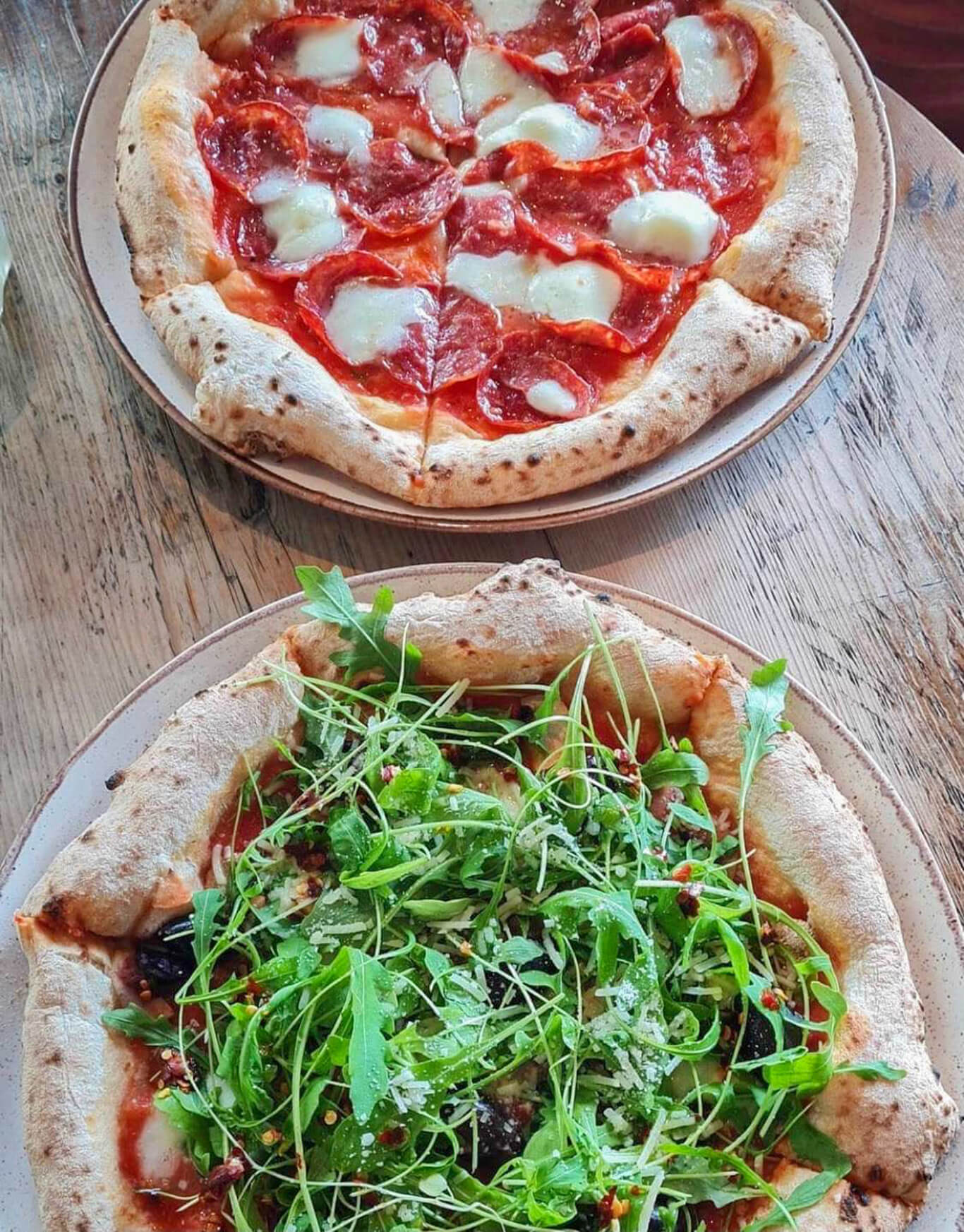 Located in Abu Dhabi between luxury car dealer showrooms, DRVN's name is an ode to the founder's love of cars. While food options run the gamut from shakshouka to acai bowls, the authentic Neapolitan Pizza is the real deal here. On offer is also an exceptional all-day breakfast and dessert menu. Furthermore, a new branch also has just opened on Hudayriyat. Perfect for spending an evening sipping specialty coffee from the in-house roastery as you sit amongst the prized vintage Mercedes displayed in giant glass boxes or above on the mezzanine level, this one won't cease to fascinate car and coffee enthusiasts.
An independent lifestyle concept combining a specialty cafe comprising highly trained baristas with a bespoke men's barbershop and an exclusive sneaker and streetwear consignment store, this cafe in Abu-Dhabi offers a complete head-to-store service. The three concepts exude their own distinctive style and are housed under one roof rather than separate distinctive stores. Started by three Emirati and British creatives who share a passion for style and culture, the interiors of the space are kept minimal with urban vibes, neon lights, and cool furnishings spread into three distinct offerings. The men's grooming on offer at the barbershop includes hair cuts, beard cuts and shaves, plus kid's hair cuts. A complimentary coffee is offered with every service. The Local carries a rotating array of exclusive and hard-to-find products, including footwear, ready to wear and accessories from the finest brands like Adidas, Nike, Yeezy, Supreme, etc.


The cafe is known to provide a new retail experience in the capital as well as service for customers who currently have to ship goods from abroad as they cannot source them here in the UAE. As the name suggests, there is a big focus on supporting local businesses. In terms of coffee, the space prides itself on alternating regional and international roasters to provide the customers with the freshest, best coffee in season. Food-wise, there is a limited offering of desserts, sweet treats and baked goods, alongside ready-prepared sandwiches and wraps. With such distinct experiences under one roof, it doesn't get better than this!
Who wouldn't love an evening of brews, board games, and great grub? Offering a unique opportunity to explore an impressive library of over 1000 board games, The Six Board Game Cafe at the boulevard in Downtown Dubai combines the concept of board games, coffee, and good food with aplomb. The concept is simple: you can grab any game you like or have one of the team gurus recommend one. The interiors are complete with super high ceilings, natural light, and cozy corners. The castle mural, bold colors, and olive tree lend this place a fairytale-esque vibe.
From decorating tiles in Azul to surviving the undead apocalypse in Zombicide, the cafe's constantly curated and updated library of games is sure to keep you engrossed. On the food side, there are delish gravity sliders, fully loaded mac and cheese, Cheetos and chips, cheesy fries, and Tiger roll sushi, a delicious combination of prawn tempura, cream cheese avocado, mango cucumber, and crab sticks with spicy mayo that hit the right spot.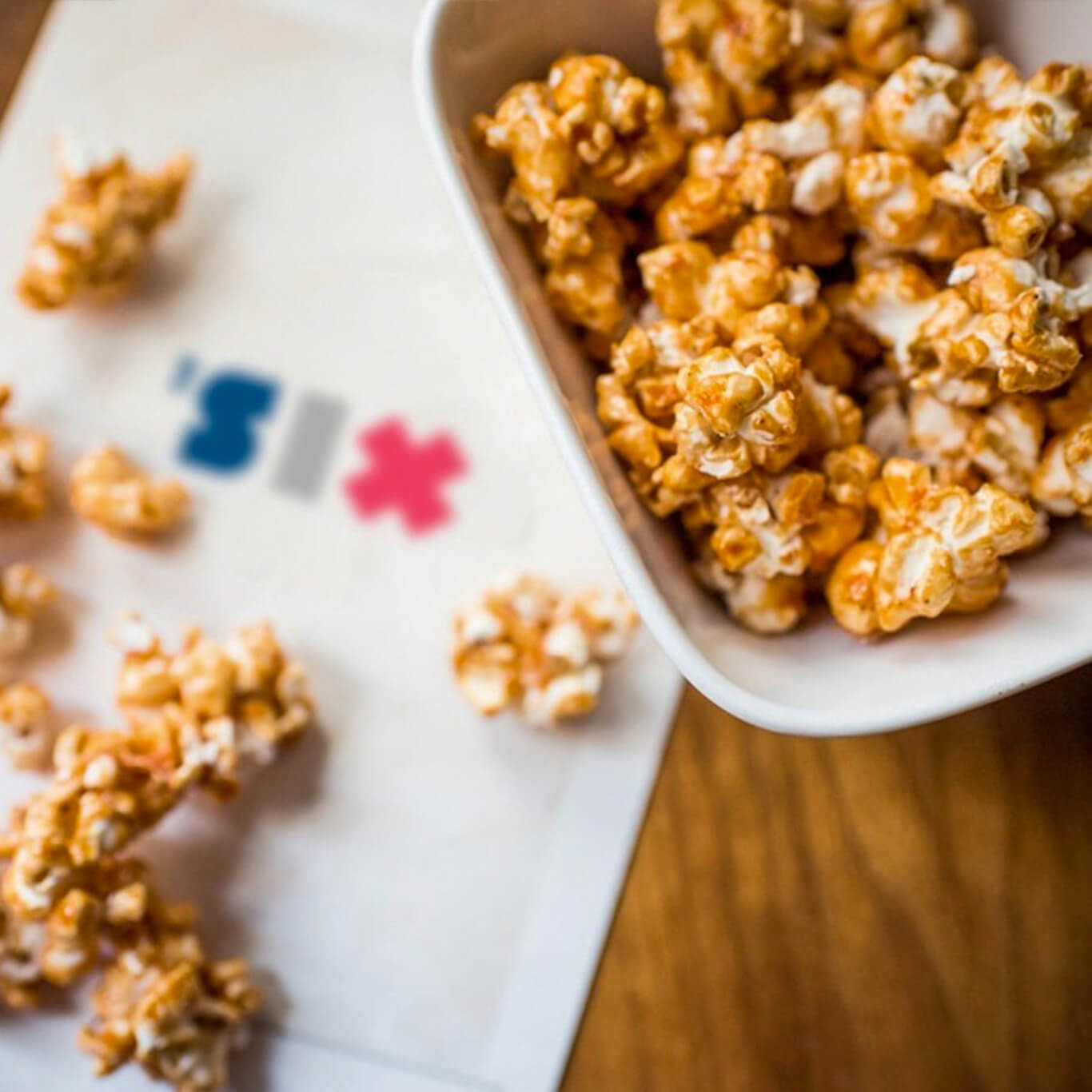 You can also flag down an in-house gamer who will assist you in finding the perfect games, set it all up for you and explain the rule from A to Z. If you are looking for something new which is not available, the team ensures that it manages to make it available during the patron's next visit. Undoubtedly, the top-notch coffee and munchies perfectly cater to the hungry gamers on the prowl.