Maria Thattil is a Miss Australia winner who finished in the top 10 at the 2021 Miss Universe pageant. But this 28-year-old is much more than a model participating in a beauty contest. Remarkably, this Australian woman with Indian heritage was an entrepreneur, social media influencer, corporate world executive, management graduate, make-up artist, activist, and more, much before she walked the ramp and practiced her speech. The most remarkable part of Maria's story is diversity. Not only is she a multi-faceted talent, she's also someone who draws inspiration from her roots and makes sure that she works for the inclusivity of people of color. She is that rare breed of beauty queens who has practiced her pageant vows well before taking to the stage. She had 70,000 Instagram followers years before becoming a veritable celebrity. This is the story of a girl who's always aspired to do more.
Maria's parents migrated to Australia in the early 90s. She was born and raised in Melbourne and having a South Asian joint family meant the focus was always on getting a good education. By 18, she had made up her mind to become a clinical psychologist, a far cry from her creative escapades a decade later. That initial career choice stemmed from a feeling of boredom. Maria reveals, "I was always academically inclined, but I was also passionate about music, singing, performing, anything that was associated with creative arts and self-expression. Australia at the time had a lot of racial inequity and had not yet made a mark in spheres like media and entertainment. I was in the High School years then and realized that there were no brown stars on TV or in our films. I also realized that my aspirations to be in media would hence not be fruitful. So, I put my head down, took up psychology majors, and decided I'd open my own practice with the fundamental desire to help people." Along the way though, it suddenly dawned upon her that the thesis, the clinical programs, were not working well . "I ended up dropping out. I took two years off before working full time in fashion, retail, and managed a fashion store, and it was there that I fell in love with management. It was then that I realized that I love to style people and greatly enjoyed it."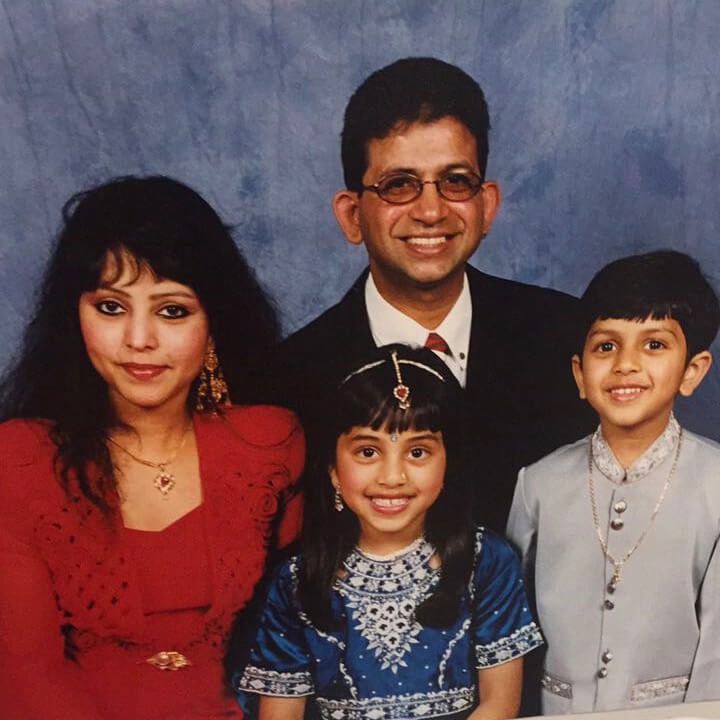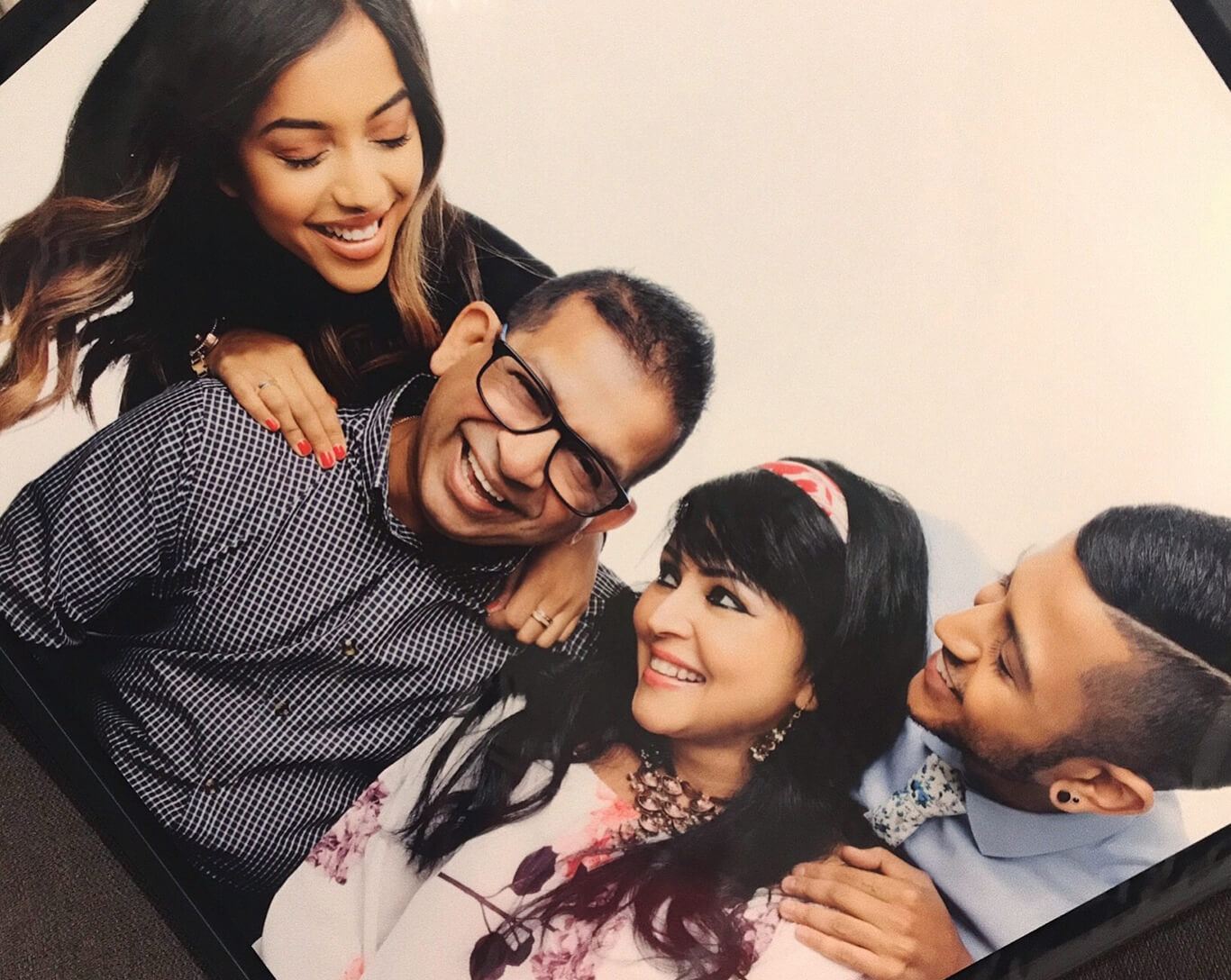 That's how she decided to go back and pursue a master's degree in management, with a major in human resources. "It was in business school that I started to really invest in my passion for makeup. Since our country didn't have many people of color in the beauty industry, make-up brands didn't exclusively make products for darker people. So, I was forced to buy and wear make-up that was five shades too light for my skin. I knew there was a problem there, so bowling out of scarcity, I decided to go to a make-up school and learned how to do my own makeup." It was 2015, social media had started to take off, and Maria found the perfect platform to voice her opinions. "I didn't even really know what to do on social media but decided to just start sharing what I loved on there. I would go on social media, take a photo of my makeup and say, this is the foundation I'm wearing today, and I love it. To me, it wasn't something special. I was just having fun and posting creative things on the internet." People of color noticed what Maria was representing, and just like that, she developed a following. What started on social media transitioned into her professional career. She started working in HR and, on the side, continued to work for representation and inclusivity. "I've always cared about empowering people. It's always been about inclusivity, equality, diversity, and women. Both my job and my social media career focussed on the same thing."
In 2019, Maria saw Priya Serrao win the Miss Australia title, and it inspired her and obliterated any and all self-doubt. She reveals, "When I saw Priya, who was a lawyer and an Indian woman, selected to represent Australia, I realized the misconceptions I held about pageants and what they could be. I had always believed that I don't fit into the blonde hair, blue eyes, beach babe stereotype, certainly not the Celtic perceptions of an Australian woman." She was always told that she was too short at 5 feet 3 inches and would never be model material. But the spark had ignited within, and Maria wasn't having any naysaying. "So, I applied to the pageant and ended up being selected as a finalist. I spent all of 2020 in lockdown because Victoria, where I live, was locked down months on end. And while in lockdown, I was working full time in my corporate job, doing social media and prepping for the Miss Australia competition as well. In October, I ended up winning, and that's when I decided to take the plunge. I quit my corporate job and completely dedicated my efforts to my social media job. By then, my income had tripled from the previous year from media partnerships and clients because the content I was creating was appealing to colored people, and it was working wonders."
She hasn't looked back ever since, having graced the Miss Universe stage, Maria has now become an ambassador for her country. She says, "They say you put six months of focus in and you'll put yourself five years ahead in life. I did that. Since becoming Miss Australia and then representing my country at the global pageant, I've built my career where now I've become an opinion writer on subjects like racism, equality, women's rights, and much more."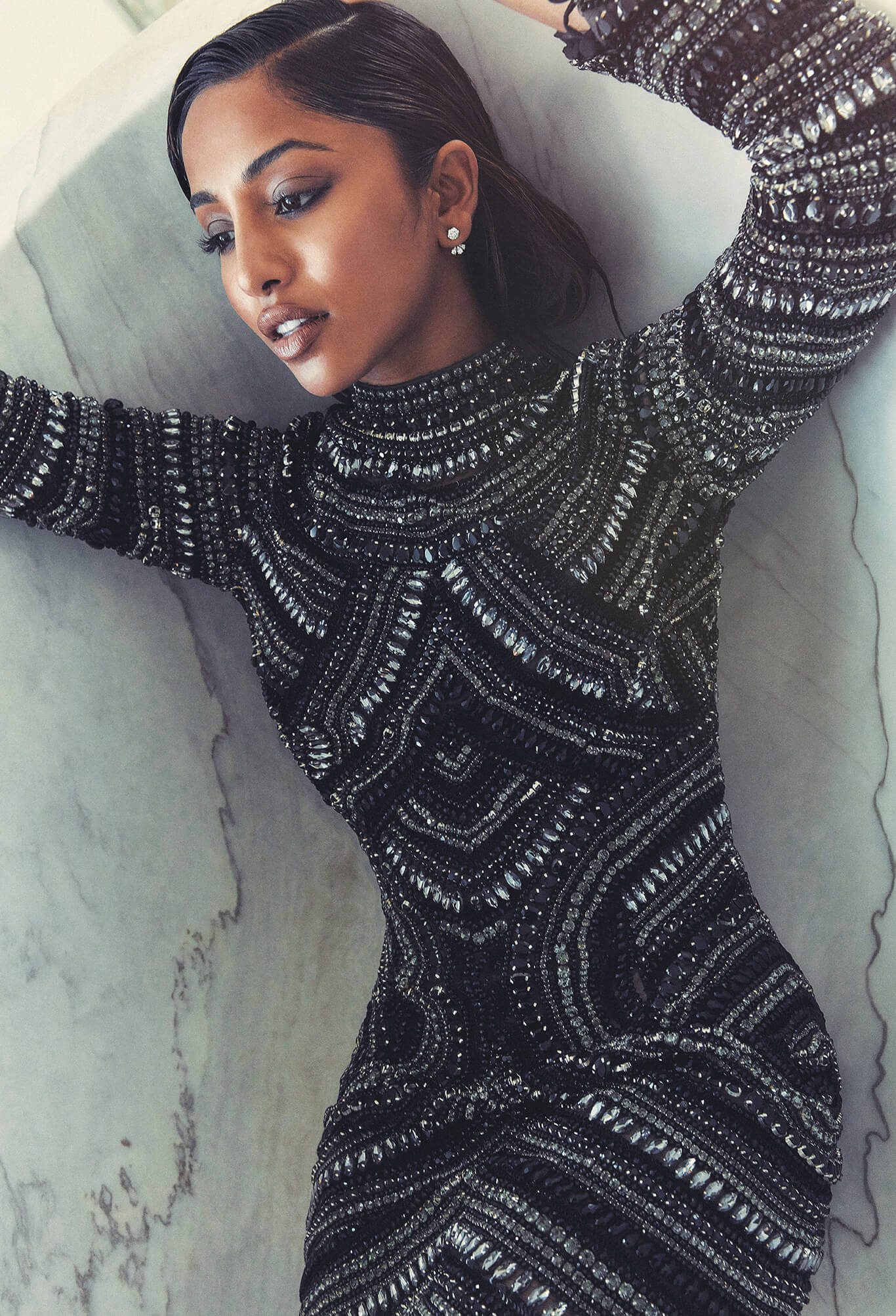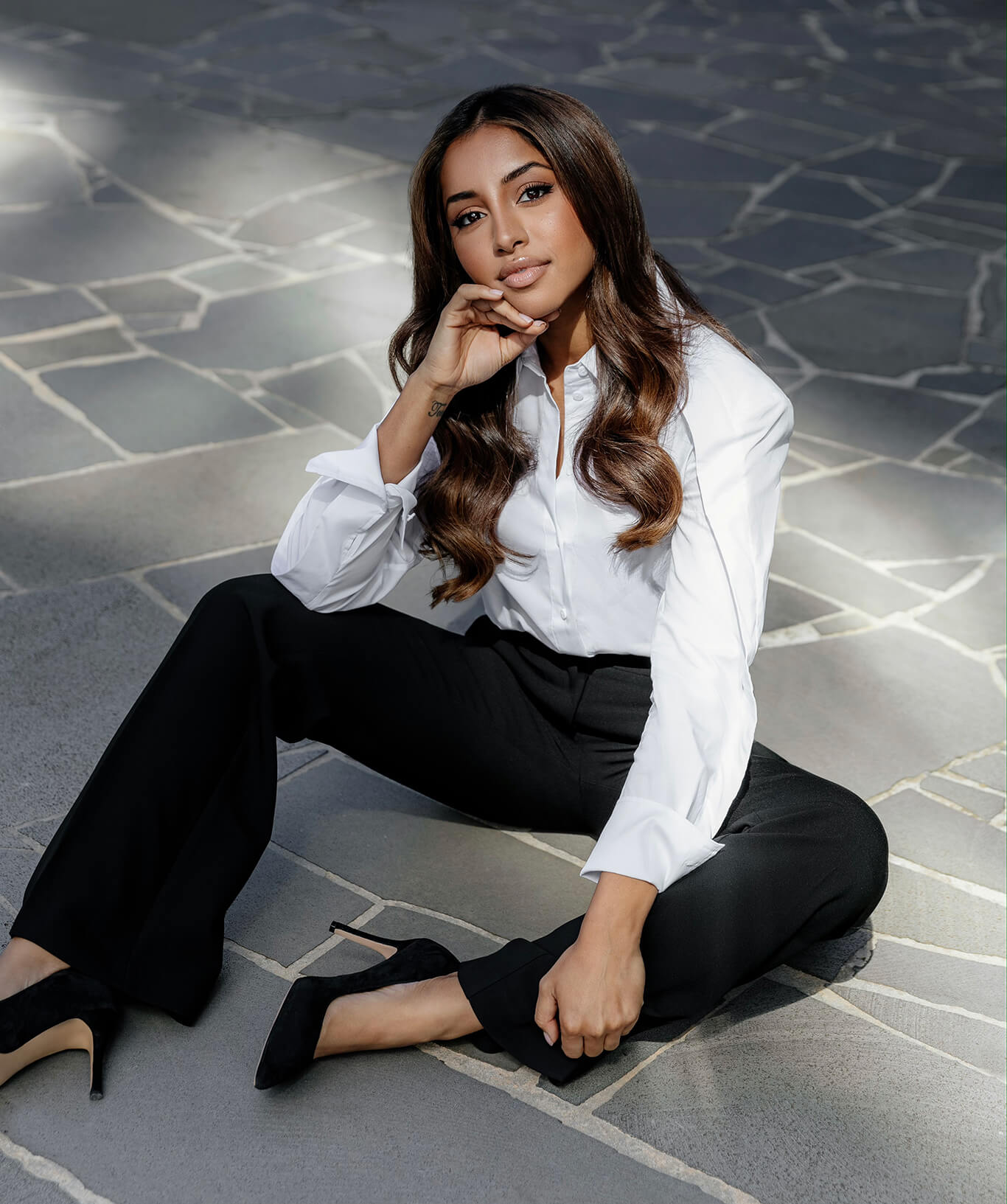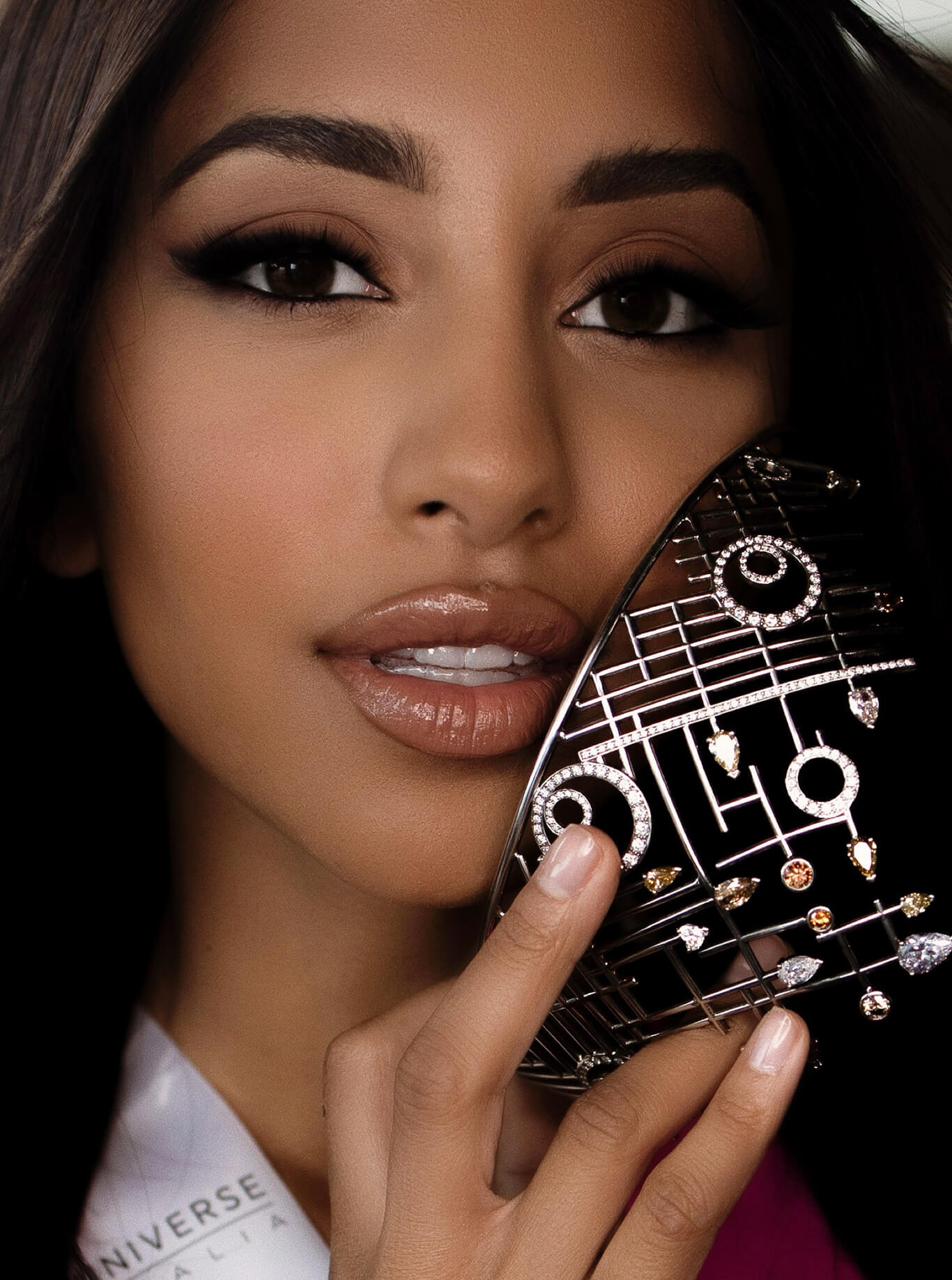 Maria believes in championing social justice, and this passion for creating equality and sincerity stems from her own experiences. An incident from her childhood changed the way she felt about inequality. She reveals, "When you forget the memories in your childhood, you sort of push them down and repress them a little bit. But recently, when I was giving an interview on inclusivity, I was suddenly reminded of this particular incident when I was maybe five or six years old. I had a crush on a boy, a little boy, and I told one of my cousins, 'Can you go and tell him that I like him?' I was very shy. My cousin came back and said, 'He said NO. He doesn't like you because your skin's dirty'. Now that I look back at it, after so many years, for a child to say that about another child, it hurts. Children are not born inherently disliking other people or having these opinions. That was something that this little person was indoctrinated to believe. I think I just hit up because it unlocked a painful memory. And when I think about it now, it's still really upsetting. Yes, I've moved on, but it's so unfair to remember that a child, five or six years old should grow to resent themselves and seek to occupy skin that's not theirs because society tells them that they are less due to the skin color they are born with." So now, she's made it a mission to make sure that the next generation of kids do not grow up thinking that having dark skin or being different makes them less than others.
A part of Maria's and her family's history has also made all the difference to her persona. She believes that her entrepreneurial and creative talent comes from the adversities faced by her family. She says, "I actually think my business acumen comes from my grandparents on both sides. My maternal grandmother in post-colonial India was orphaned with five brothers and sisters to feed at 16 years old. She had no money. She worked menial jobs of hard labor to be able to feed her family. But then she started a business that ended up booming, and she went into education and ended up founding her own schools. She became an entrepreneur in a time where India was still trying to gain its independence." She owes her creative streak to her parents. She adds, "Growing up, my mom was exactly like me. She was very passionate about interior design, fashion, makeup, and I found a diary of hers when she was my age, where she would take photos of her makeup and outfits and cut them up and stick them in a scrapbook. Basically, it was the social media of her time. My father writes a lot, he loves to tell stories, and he writes some fabulous fiction. So that's where the creative spark comes from."
Going ahead, Maria wants to be a life and professional coach, focussing on building confidence, mindset, career interviews, and pageantry for people. She also wants to be on Australian TV to continue putting out messages about diversity and inclusion. She sums up, "I represent anybody who has a hybrid, mixed cultural identity. I represent anybody who's been told that they are less than others. I represent billions of people in this world. And I think my Australian upbringing and my South Asian roots give me purpose and meaning."