An eCommerce organizational unit is the organizational structure with which a company operates its online business. Regardless of which of the five eCommerce pillars (merchandising, technology, operations, marketing, or warehousing & logistics) are actively being pursued by a company, certain basic rules exist for ensuring high performance in each of these silos. 
The third pillar of eCommerce 'Operations' is a combination of the 'Right People' working with the 'Right Technology' placed in the 'Right Culture'. While there is no one universal rule for organizing people around your eCommerce venture, there is one irrefutable fact: It's all about the people you hire. It doesn't matter if your team is co-located, remote, or both; you will continue to save costs as long as you have set the right structure in place.
While considering an organizational structure for your eCommerce enterprise, a lot depends on your operating model. Being a pure eCommerce player, the organizational structure will need to be drawn towards a team that would be reporting to the owner or chief operator of the business. If your eCommerce portal is just one additional distribution channel for your business, then placing the team under marketing or operations would be an ideal hierarchy to follow.  
It is also good to note that your organization's hiring needs will fluctuate with the scale of your business, the goods that you sell, and how you operate. As you develop your eCommerce organizational structure, your business's needs will dictate who you should hire first.
The Minimum Hire That You Would Look At To Start With Would Be: 
A Fearless Leader
Often the Owner/Director is tasked with the overall execution of the defined eCommerce strategy. Market SWOT and trend analysis, making tactical and strategic decisions, planning achievable ambitious goals, exploring new business opportunities, bringing together a team that supports all the initiatives taken by the eCommerce venture are some of the tasks that this role focuses on.
A Project Lead
A very efficient process-oriented individual with a keen eye for detail, who is not afraid to point out process inefficiencies, team laggards, or bottlenecks in productivity – all the while keeping the project schedules on track, would fit the bill here.
A Content Creator
This needs more than one person due to the complexity involved. It includes content makers, designers, copywriters, photo and video editors, etc., who will ideate and execute a brand's content strategy, producing the right imagery, video, copy, and other product collateral.
A Data and Numbers Person
A person qualified to measure performance objectively with an understanding of the go-to metrics and KPIs is the right fit for this job. This person should be able to transform any set of information and data into actionable insights, creating product performance, suggesting strategic changes.
A Technical Whiz
An ideal candidate would be one who can create a digital ecosystem that best fits the brand's needs. This person will need to manage the technological strategy required for an eCommerce operation, including software purchases, platform integrations, server management, and general digital support.
Customer Service Representative
The candidate should be a people person who would resolve customer complaints via phone, email, mail, or social media, reach out to customers, verify account information and assist sales with the placement of orders, refunds, or exchanges.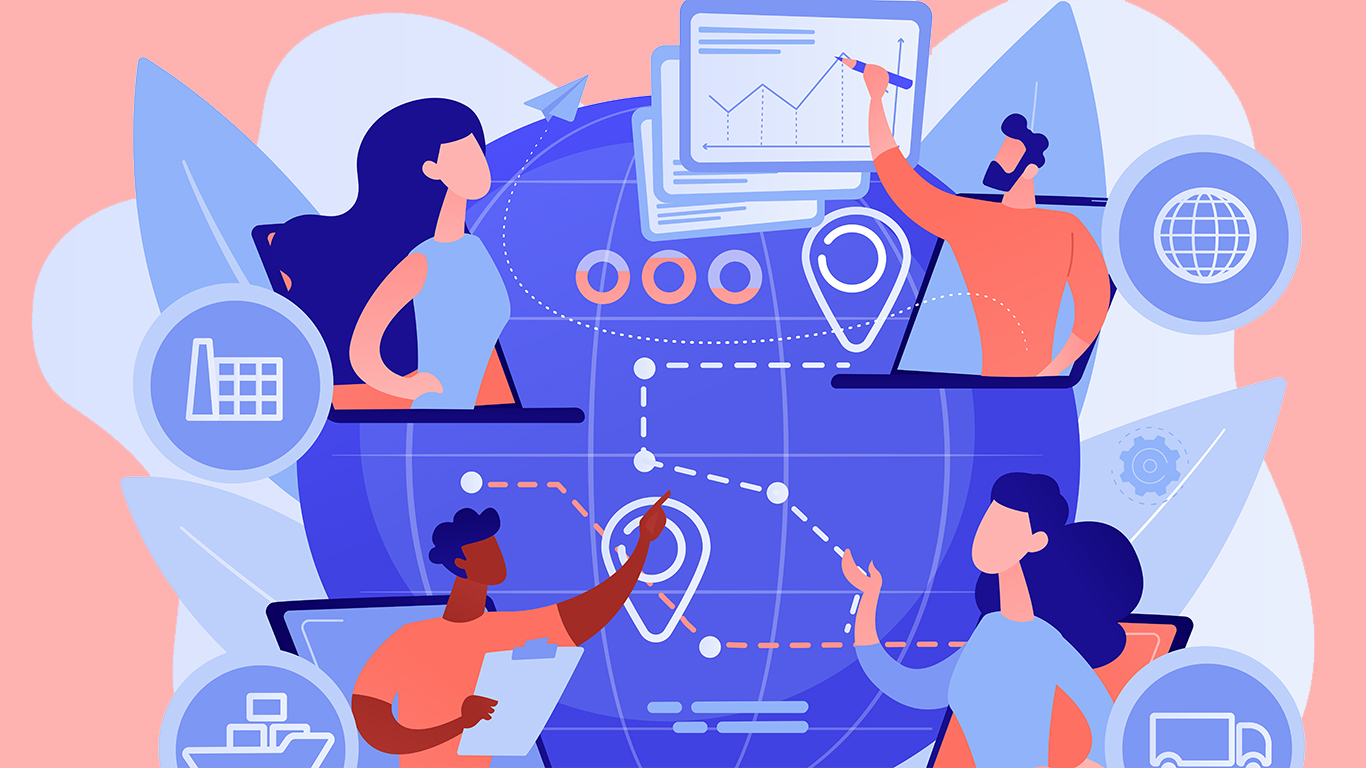 Pillar-Based Operational Roles And Responsibilities 
An overall departmental view of the essential skills, roles, and responsibilities of people in each of the pillars that we have identified will help define the talent that one needs to hire to run the eCommerce setup efficiently.
Merchandising
Creating photographs and content for products to be displayed on the eCommerce website
Regular auditing of available products online, monitor stock levels, identify best sellers, seasonal trends, liaising with production to ensure proper stock availability
Creating offers and promotions with the goal of increasing sales
Technology
Develop site architecture, optimize integration process flows, and support the eCommerce ecosystem
Ensure the smooth day-to-day operations of an eCommerce platform, including data security, software integrations, and server infrastructure
Understand strengths and weaknesses in system architecture, anticipating vulnerabilities, and developing contingency plans
Marketing
 Utilizing strong communication skills to create compelling content, highlighting strong attention to detail and exceptional grammar along with strong alignment to brand guidelines for a variety of mediums, including web, social media, print, and more
Strong analytical skills for ideating, developing, and publishing monthly performance reports on integrated digital marketing campaigns
Experience with content creation software, such as a content management system (CMS), Adobe Photoshop, Adobe Illustrator, Adobe Premiere Pro, and Adobe After Effects
Up-to-date with eCommerce trends, data analytic tools, and other technological advancements
Warehousing & Logistics
Organizing storage, processing orders, and distribution of goods
Keeping accurate records and managing timesheets
Managing returns and damaged inventory
Accounting 
Accounts receivable, payable, returns reconciliation, etc
Payroll
Financial controlsFinancial reporting
Achieving Operational Excellence
One can achieve operational excellence across the organization by working on the finer points outlined below:
Structure follows strategy
It's imperative to understand that everyone in the company is on the same page regarding the firm's commitment to its objective and its definition of success. It's best to define the company's business strategy and objectives upfront and communicate it internally to all stakeholders. There needs to be a feeling of some level of ownership and involvement from all concerned.
Culture counts
Company culture is the key. Whether it's done by experimenting or simply instilling a sense of ownership and involvement in every aspect of the business, the leadership must help every team member understand what ownership means for them, have the right incentive structures in place, and know what they can do to impact success. This is very important for an organization of any size or scale.
Dedicated is better than designated
As start-ups, many companies assign multi-tasks to individuals or teams with other core responsibilities. But when work becomes mission-critical and driving performance, appointing someone dedicated to doing it may be justified.
Outsource these eCommerce roles to take back your time
In-source and develop expertise where it matters most. Developing expertise internally in areas you view as strategic can yield a competitive advantage.
Some roles that have strategic importance and is best to be handled by an in-house team:
   ⦁ Leadership and decision-makers
   ⦁ Customer support
   ⦁ Listing creation
   ⦁ Photography
   ⦁ Some roles that can be outsourced to third-party vendors for execution:
   ⦁ HR
   ⦁ Fulfillment and return management
   ⦁ Returns 
   ⦁ Listing optimization and management
   ⦁ Graphic design
Attaining operational excellence is a fundamental goal that every eCommerce venture should ideally focus on and incorporate into its culture right from the time of inception. This not only helps achieve rapid growth; it also is a key element for companies to rise to a market leadership position.