At sixteen came young Ayesha's first encounter with the 'specially-abled'. An encounter that impacted her life compelled her to change course, from Banking to Psychology, eventually completing her Ph.D. from Sheffield University in Special Education. Ever since then, she has been working relentlessly towards the cause and today is the Founder-Director of Manzil Centre in Sharjah, an institution for people of determination.
The Walk That Changed Her Life
Dr Ayesha admits to always being a 'people's person' along with the awareness of being privileged in many ways. Recalling an incident of two children fighting over a piece of raw onion and roti (flatbread) thrown on the ground, exposed her to the harsh realities the less fortunate have to grapple with. 8-year-old Ayesha's instincts told her to take the lead, and she started doing her bit – from reading to children at the school for the sight-impaired to donating her scholarship fees to the needy.
However, the turning point of her journey was when she saw a Down's Syndrome student straying away from a classroom with lost eyes. While the rest of the class, including the professor, stepped at caution's way, Dr Ayesha guided the girl to the Resource Room, where the rest of the differently-abled students were in session. "I turned around to check on her, and she was still standing at her door looking at me. There was something in her eyes that touched me very deeply. It was a short walk back to my classroom, but it was the longest journey of my life because that's when the real switch happened," she expresses.
This incident compelled Dr Ayesha to understand disability more deeply and further spread awareness about it. Stressing on the importance of dignity, she opines, "The fact that someone would scream, shout, laugh or be afraid of someone who is differently-abled, is stripping them of their self-respect. It bothered me as dignity is something very deeply ingrained in me."
Dr Ayesha started a remarkable journey in 1999, launching the Special Families Support Group (SFS). "Back then, disability was still taboo, something people were ashamed of. SFS was the first support group for people dealing with disabilities in the UAE. Some of our meetings even had people coming in from Oman," she says as she opens up on the genesis of Manzil.
Dr Ayesha, who has a strong background in special education, has also taught psychology at several universities in the region. She focused on educating the younger generation, realizing at one point that it is tough to work around the fixed mindsets of the elders. She expounds, "It's easier to provide the exposure to the younger generation so that they do not become like the older generation. It would take me a lifetime to change the seniors."
From its inception in 2005, Manzil is now spreading its wings further. "Manzil literally means destination, and 'inclusion' is where our actual destination is," explains Dr Ayesha. Elaborating further, she adds, "Inclusion is that we focus on making people with disabilities independent and finding their rightful place in life."
The non-profit organization has transformed reams of lives through their PRIDE program by developing knowledge and skills for students with mild to moderate intellectual challenges and then incorporating them into the workforce, thus helping them scale heights never thought possible. The program also won the Zero Project Award in 2020, as one of the ten best projects globally to be replicated and the team was invited to the UN headquarters in Vienna to present the same.
Besides the above, Dr Ayesha has also bagged the British Council's Study UK Alumni Award Regional Winner for the Highest Social Impact in the MENA Region, 2018; Social Service Provider of the Year – Arabian Business Achievement Awards, 2016; and Multiple Princess Haya Awards for Special Education including Outstanding Director General, 2012.
Sharing the organization's metamorphosis, Dr Ayesha reminisces how people didn't understand the term 'inclusion' when they began. "People would ask me to define inclusion, and I had to explain it to them. This was before the law in the UAE towards inclusion came about. So, in essence, we've seen the landscape change, and we hope that we've been able to contribute in a positive way towards that change," she proclaims. She goes on to inform that Manzil has worked in tandem with many departments of the government to help step up and bring about the change and is now looking at making a difference internationally.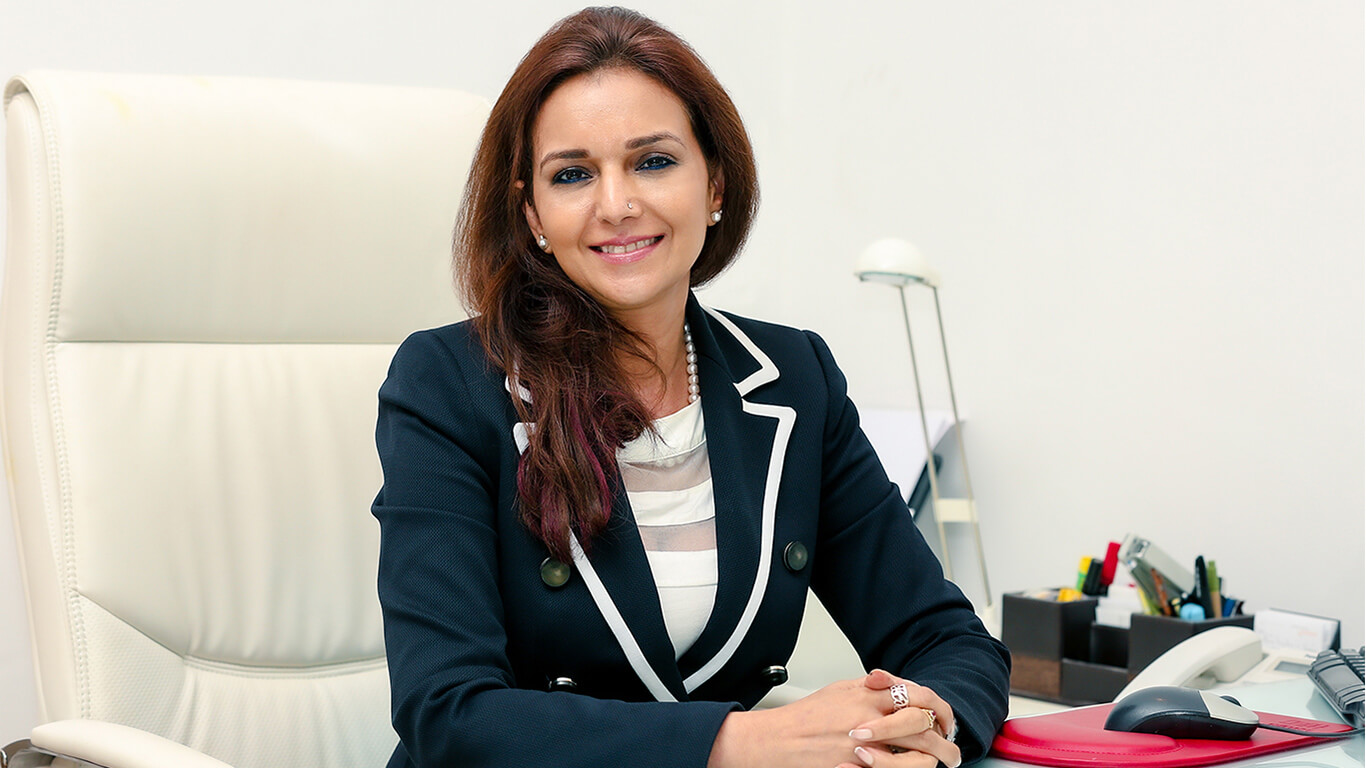 Dr Ayesha's father has been an inspiring force playing a considerable part in her quest to make a difference. Quoting him, she says, "The whole thing is about being able to make a difference, whether through your poetry, through your writings, or your actual work. If you can bring a change in one person's life, you have done what you were born to do. That to me is a real achievement." Her father was always encouraging to bring upon a smile and make a significant difference to somebody's life, she adjoins.
Furthermore, she states that it all wouldn't be possible without her husband's backing. "Running an organization is not only because you have a passion or you have the drive. It requires a lot more skills than that. Ricky has extended his unconditional support all through," acknowledges Dr Ayesha.
She also thanks the community, her teachers, and co-workers at Manzil. "I owe it to all who believed in me and wanted to do this together. Manzil is one organization where we never stop at anything. We reach one goal, and then there's another goal ahead," she affirms tirelessly. The center is open to volunteers who can assist the staff develop stimulating new ideas and apps to interest students in learning or with the general administration.
Manzil also provides consultancy services to various organizations to incorporate an inclusive work environment and training of employees on engaging with individuals with a disability, Dr Ayesha fondly quotes His Highness Sheikh Mohammed's words, "In the race for excellence, there is no finish line." This statement she says is stuck with her, and similarly, for all at Manzil, there is no finish line. "We will keep going along till we can," she says with an air of finality.