Remember the 2012 global phenomenon that was 'Gangnam Style'? The music video broke Youtube's view counter by achieving the then-highest count of 2.14 billion views, which was just a glimpse into the oncoming obsession with all things Korean. Since then, South Korea has quite literally taken the world by storm. No longer does BTS mean Behind the Scenes or Blackpink signify the combination of two colors. The Korean wave (or the Hallyu Wave, as it is colloquially known) now thoroughly dominates every field, from electronics to entertainment, even cuisine.
Fun and frolic are an integral part of South Korea's culture, and festivals are serious business for Koreans. We bring to you a unique but often overlooked festival in South Korea, the Boryeong Mud Festival, which will guarantee you relive your childhood bliss as you roll around in the mud.


Centered around the mudflats in Daecheon Beach, one of Korea's top summer getaway locations, the Boryeong Mud Festival is the perfect way to beat the summer heat while having oodles of fun. Named one of Asia's top 3 Major Festivals by the International Festivals & Events Association (IFEA), this event regularly gathers as many as 1 million visitors annually!
Until the early 1990s, Daecheon beach was infamous as a nasty sea due to its mud and was touted as a beach in crisis, shunned by tourists due to high prices. Furthermore, the local economy was in grave danger after the government's coal sector rationalization shuttered a coal mine in Daecheon.
To increase tourism, the government of Daecheon banked on the many skin benefits that the natural silt on the beach offered and started a mud experience center – Daecheon Natural Mud Massage House, in 1994. Purportedly, the mud contains valuable elements that have anti-aging and healing effects, leaving your skin pristine, glowing, and healthy. The first Boryeong Mud Festival was then conducted in 1998 to further promote mud cosmetics to the locals as well as the international market. Since then, the festival has grown leaps and bounds in popularity through the consistent hard work and passion of the public officials and the civilians who support this cause.




A perfect amalgamation of merriment and well-being, the Boryeong Mud Festival also includes various associated events like city tour programs for major tourist sites of Daecheon and nightlife that take place through the festival's duration. The festival is particularly known for its elaborate opening and closing rituals, which feature massive musical performances, pyrotechnics, and unmissable parties. It is a time when the usually serene seashore turns into a chaotic mud playground.
Entry to the Mud Zone starts from 12,000 KRW per adult (around AED 35). While all the fun happens in the Mud Zone (including activities like Mud Wrestling and Mud Football), the festival also consists of mud-themed fairs, little shops selling skincare products, mud parades, and mud tram cars that can be accessed without any fee.
Have time to spare before the fun begins at Boryeong Mud Festival? Fret not, as the city offers so much more than that. While cities like Seoul, Busan, Jeju, and Daegu get a lot of publicity and attention for being South Korea's most sought-after hubs, Daecheon (another name for Boryeong) is not one to be overlooked. You are guaranteed to have the time of your life as you check out some of the top attractions Daecheon offers.

A former military site, the Muchangpo Beach was the first beach to open on the west coast back in 1928. Surrounded by a lush green forest, it was widely known for its fishing spots and a phenomenon called the 'Moses Miracle' – a mysterious 'S'-shaped chasm that opens up between Muchangpo Beach and Seokdaedo Island, much like the biblical event. In reality, this occurs due to the rise and fall of the tide, and people can walk along the parted sea.
Even if you don't catch this phenomenon, the beach offers you a multitude of activities to choose from, including torchlight fishing experience and bare-hand fishing. In addition, you can gorge on a variety of freshly caught delicacies like sea cucumber, conch, clam, and crab. 

Housing 5 different parks and galleries – Herb Land, Music Hall, Yukpilsi Park, Birim Park, and Mosan Art Museum – visitors to the Gaehwa Art Park can also see seven distinct ponds, waterfalls, and walking routes. If you're lucky, you might also catch a glimpse of a few wandering deers, bunnies, and ducks.
The museum's main structure, with two stories and an orange roof, was constructed using five stones, uniquely manufactured in Daecheon, for it can only be found there. A must-visit spot in the park is the highly aesthetic Riris Cafe, which is most whimsically decorated and offers delicious treats.

Jukdo is a lesser-known tourist destination 5 kilometers from Daecheon Beach, located away from the busy metropolis. The highlight of Jukdo is the garden of Sanghwawon, which was created to protect the island from the encroachment of development. With innumerable gardens, stone walls, wooden walking pathways, and traditional hanok resorts that combine and harmonize beautifully with nature, the main highlight of Sanghwawon is the traditional Hanok Village. In this picturesque location, the cool sea breeze wafts in and out while mesmerizing views keep you enraptured, with beautiful flowers and bonsai gardens.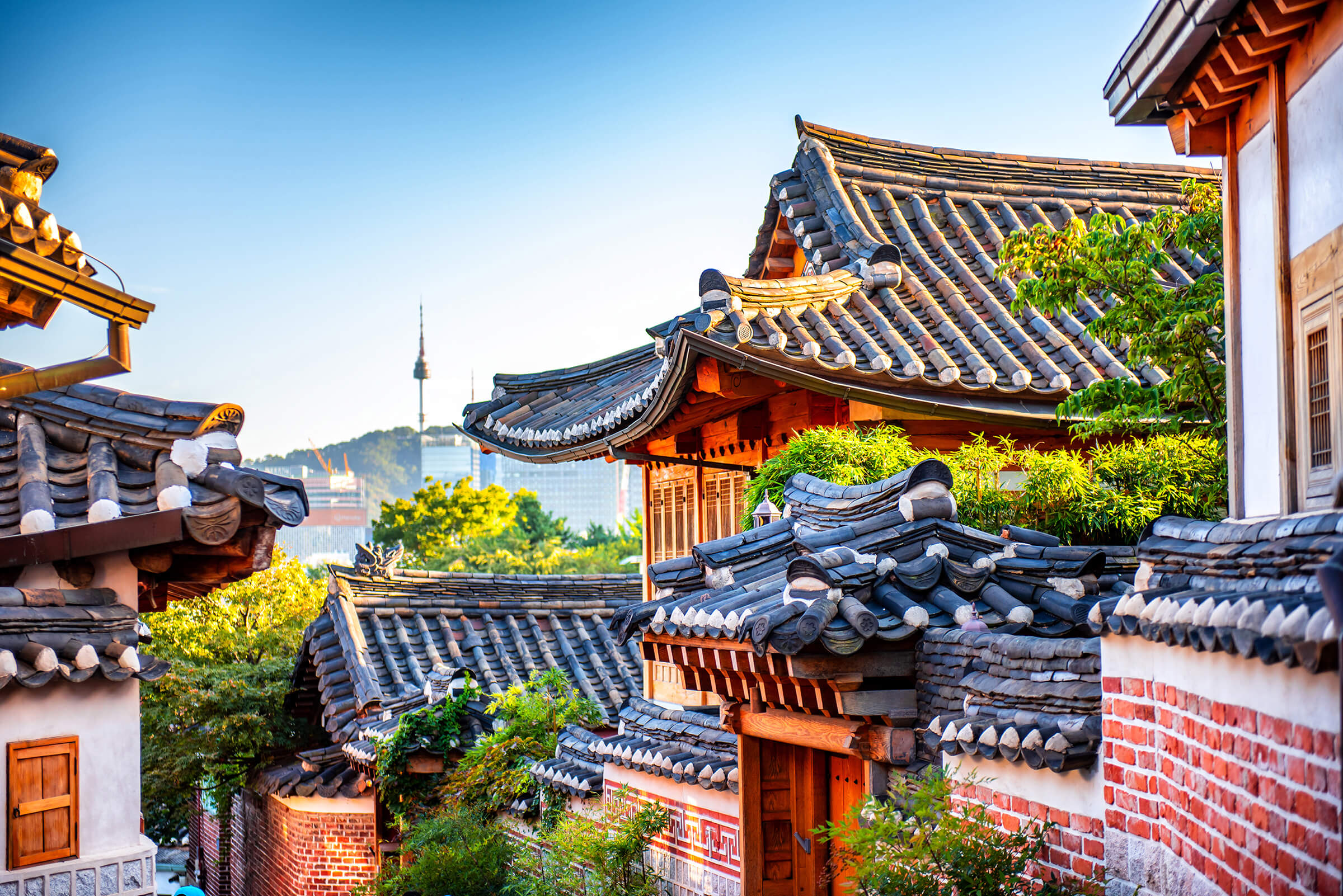 Sapsido Island is the third-largest island in Chungnam, and its structure resembles that of an arrow. Surrounded by gorgeous scenery decked with odd rocks and deep pine trees along the coastline, it also happens to be the major manufacturing site for the most incredible luxury mud clams, known for their medley of health benefits.
With the island strategically located along the shore of Dulle-Gil, it's the ideal location for people to experience and appreciate nature. Legend has it that if a person bathes here on the seventh day of the seventh lunar month, it will completely cure any illnesses or diseases they are plagued with.
Honoring the history and significance of the city's illustrious coal industry is the Boryeong Coal Museum. Its indoor and outdoor exposition halls include a diverse range of coal mining and transportation equipment. A film illustrating the mining process is also available to visitors.
A total of 1,700 relics, including mining tools and mineral samples, are housed in the Boryeong Coal mining Museum. Six separate halls inside the museum display their unique collections. The Discovery Hall displays coal and other mineral samples and the history of the mining industry. The Guiding Hall also has a gift shop where visitors can buy souvenirs to remember their trip.

If you're craving a tranquil getaway, hidden from the hustle and bustle of the metropolitan city, Daecheon is the perfect place for you. The city of Daecheon provides a place where the traditional and modern merge to create a culture that can be enjoyed by the elderly and the youngsters, tourists, and locals alike.
Apart from its temples and mountains, Daecheon is also well-known for its recently completed Undersea Tunnel project. Taken on by Hyundai E&C, the tunnel, whose construction was completed in late 2021, connects the Daecheon port to Wonsando Island in Ocheonmyeon. Boryeong Undersea Tunnel is a 488.1 billion won project spanning 6927 meters. It is Korea's longest tunnel and the world's fifth-longest, built with the help of 800,000 workers per year. From Taean to Daecheon, the tunnel is a two-lane road roughly 80 meters below sea level.
The economy of this small city is diverse. While businesses thrive in this area regardless of the time of the year, what catches one's eye are the small establishments set up by elderly locals. These shops carry everything that make Daecheon famous – from mudpacks to fresh seafood. Despite the rampant westernization, seafood is highly popular and sold in huge numbers at public marketplaces in Daecheon. Despite being a less-known tourist destination, Daecheon has cemented itself as a prime example of 'Dynamic Korea', the South Korean government's phrase for itself in the 21st century.
Zooming out, the country of South Korea itself has solidified its place as the most happening place to be at. Over the last few years, the world was introduced to and swiftly enamored by South Korean music, TV shows, cinema, fashion, cuisine, and technology. Today, many countries find that an establishment offering a little piece of South Korea can be very profitable indeed.
The wonderful Daecheon is a tourist haven, offering everything from bustling street shops, delicious cuisine, and affordable skincare and makeup. Although COVID-19 preventative measures are still in place in some parts, South Korea has opened its doors to tourists. So, if this beautiful country has been occupying your bucket list for a while, this is your sign to explore Korea and all the wonders it has to offer.