Some things never lose their appeal and this film remains a goodie. Seven (1995) is a dark, gritty, and suspenseful crime thriller directed by David Fincher starring the two acting legends, Brad Pitt and Morgan Freeman. The film follows the case of two detectives, William Somerset (Freeman) and David Mills (Pitt), as they track down a serial killer who bases his murders on the seven deadly sins.
The film is a masterclass in filmmaking, with Fincher's dark and atmospheric visuals perfectly capturing the tone of the story. The performances from Pitt and Freeman are top-notch, with Pitt bringing a youthful, devil-may-care slant to the role of rookie cop Mills and Freeman providing a mature, thoughtful and rational counterfoil as the wise and intuitive Somerset. The film's script keeps in place the gritty nature of the atmospheric visuals with Andrew Kevin Walker creating a complex and compelling story that keeps the viewer guessing until the very end. The film's ending is particularly memorable, building up to an unexpected climax that leaves you guessing to the very end. The film has been criticized for trailing off in the last scene, but it is a fitting close to the real-life elements that are carried throughout the narrative.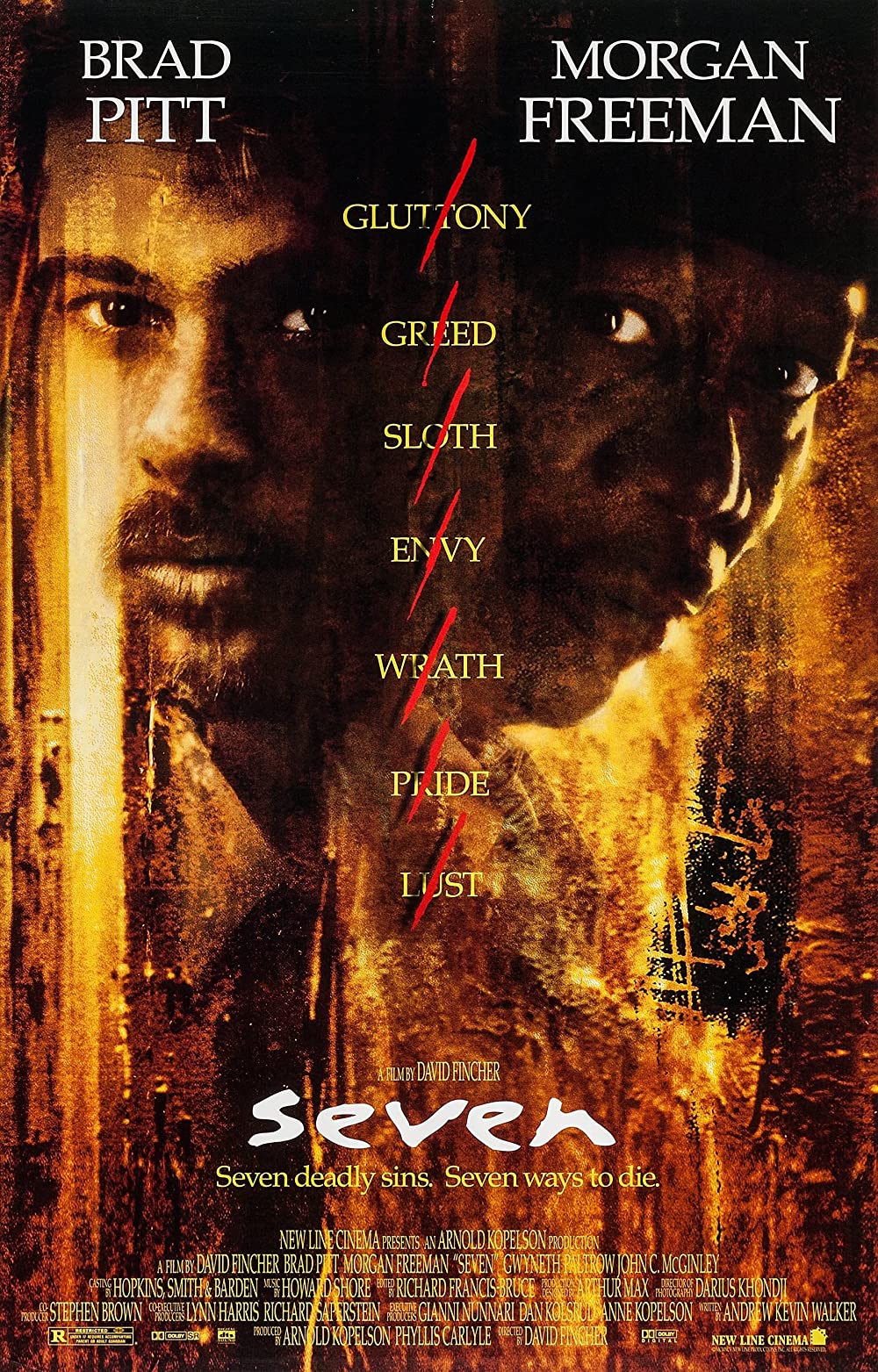 Seven is a must-see for fans of crime thrillers, being one of the best films of the 1990s. It is a dark and disturbing film, but it is also a powerful and thought-provoking one. The memory of it lasts, leaving a sense of dread and revulsion, but at the same time a sense of awe at the incredible spectrum of life as it presents. It's the perfect film to watch over a weekend either on your own or with a friend. Definitely not recommended for viewers under 18 owing to the violence of some of the scenes. Definitely recommended for those who like a murder mystery with a twist at the end.