The Business Suit is more than an outfit, it is a reminder of the roles we play in our 'outside' lives – our workplace persona which is distinguished from our domestic lives. It's not like you can't be productive in a pair of jeans or your comfiest T-shirt, but let's face it, nothing says 'business' more than a tailor-made suit!
The workplace is a ship, and when everyone plays their role to perfection, the ship not only stays afloat, but also keeps moving forward. And the roles that help achieve these – the 'Presenter', the 'Executor' and the 'Risk Taker' – all adorn the classic suit in a way that lets their persona shine, so we fashionmongers at ASPIRE can't wait to put these personalities in focus that make you furrow your brow and solemnly agree – "That is totally me."
Presenters are often the ones with all eyes on them, naturally perceived as leaders, finding themselves at the forefront of gatherings or addressing a crowd. Drawing attention with their captivating personas wherever they go, they have people hanging on to their indubitably witty words. Thus, it is imperative that they look the part, impressing not just with their words and ideas but also with their presentation, each time.
Don't be fooled – this is not about flash or empty aesthetics. Being a presenter is about owning the room, about confidence, and about exuding it with what you are wearing. Even the humblest of presenters know what they offer and aren't hesitant to dress that way.
Present yourself by:
Under the reign of the 'ruler' (measure)
The tie bar should not be wider than the tie
The tip of your tie must be just at the belt buckle
A decent suit jacket needs to fit just right at the shoulders. It must start at your neck and end just a little below your hip bone.
Whether wearing a single or double-buttoned jacket, be mindful of the way it accentuates your body. For a single-breasted jacket, note that the buttons close without any strain, giving a dapper, sophisticated fit without wrinkles or stretching. Alternately, for a double or three-buttoned suit, keep the last button open. This avoids a taut 'X' shape (super unflattering) and makes the jacket fit better.

You can be sure that with this clean-cut, dapper look, your ideas are going to be the talking point at your next meeting.
The 'Executor' is a proud worker bee: grinding away behind the scenes and often unencumbered with hogging credit, more determined to deliver a job well done. For Executors, good simply isn't 'good enough', needing far more to be thorough, maybe even faultless. Their work and their ethic often set precedence, with others clamoring to emulate them.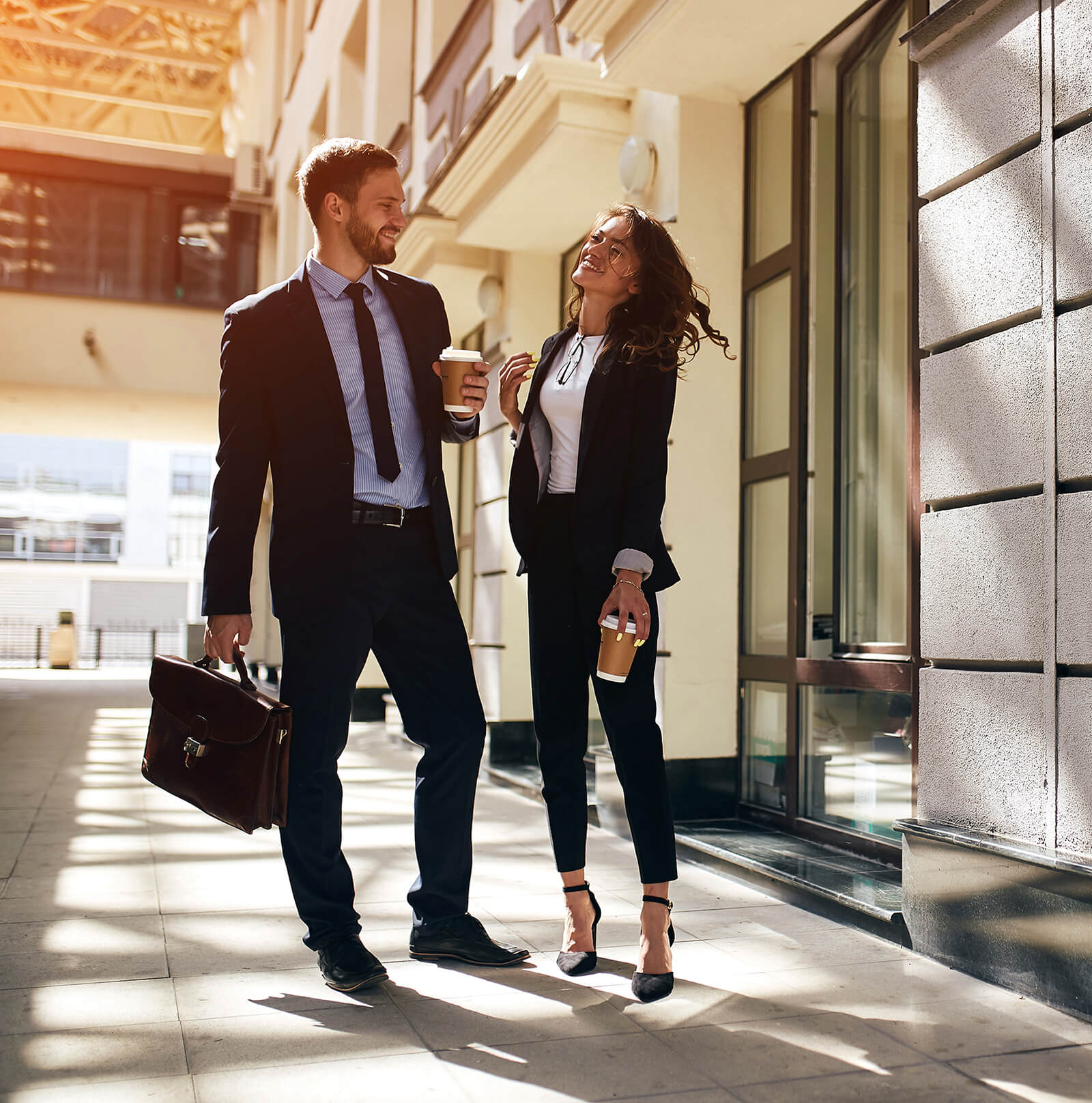 If you're an executor, follow these tips for a no-nonsense yet aesthetic appeal that won't take long to put together, leaving ample time to work passionately on your many projects

Execute with ease:
When wearing suspenders, do away with the belt. It can create a distracting appearance.
Suiting connoisseurs insist that the color of the belt must tally with that of your shoes. Follow the rule to maintain a coherence, preventing clashes and rounding off your look
Jump in, feet first, in style. The following combos are a handy guide when matching suits and shoes!

Black Suit – Black shoes
Navy Suit – Black, brown or burgundy shoes
Dark Grey Suit – Black or burgundy shoes
Light Grey Suit – Brown, black or burgundy
Cream/ Beige Suit – Light brown or white shoes
Subverting expectation on every front, why should their suiting choices fall into convention? If you fancy yourself a trendsetter in every way, go through our checklist to see how you can make these tips your own.
They say, you can break the rules only once you know them. Risk takers make up this rare breed – a clutch of investors, founders, marketers and other savvy individuals obsessed with ideas, spark and relentless innovation.
Style with a twist by:
Is it always fun to match, or could you actually blend and mismatch to reinvent style itself? A casual tee or even a long sleeved one suitably paired with a suit exudes effortless elegance. Add a pocket square or a sporty watch for a little flair, and you can round out the look with loafers for the ultimate chic look.
Corporate suits are usually plain and devoid of prints, with the exception of the occasional checkered pattern. You can break this rule and show up to that high profile gathering dressed in an edgy print, and you can be sure you'll stand out in a sea of sensible suits!
The classic suit is decreed to be plain and monochrome with shades of blue, grey and black. A study, however, reveals that extroverts are drawn to warm colors like red, yellow, orange and green. Engage your inner personality and defy the suit color palette by wearing a suit of one of the primary hues, and do not be shy to make that fashion statement!
Walking the fine line of the corporate style and defiant trendsetting, you could be the veritable Harry Styles of your workplace!

Fashion evolves, just as people do. As you embrace your varied roles in the workplace, don't hesitate to mix it up and dress the way you feel, and you will that the variety invigorates you. After all, coming back to the good old suit and tie is a lot more amenable when you can put your own spin to it!