It's impossible to drive a Lamborghini, or any other luxury supercar, without a jaw-dropping reaction from people around. But in Dubai, where every other car is also a supercar, it's not easy to stand out. That's where the bling effect comes into its own. Because you can be Grand Prix fast and powerful but in a place like Dubai adding some bling to your car can help you stand out from the crowd. Here are some of the most eye-popping cars that make Dubai the full-on, heady experience it is.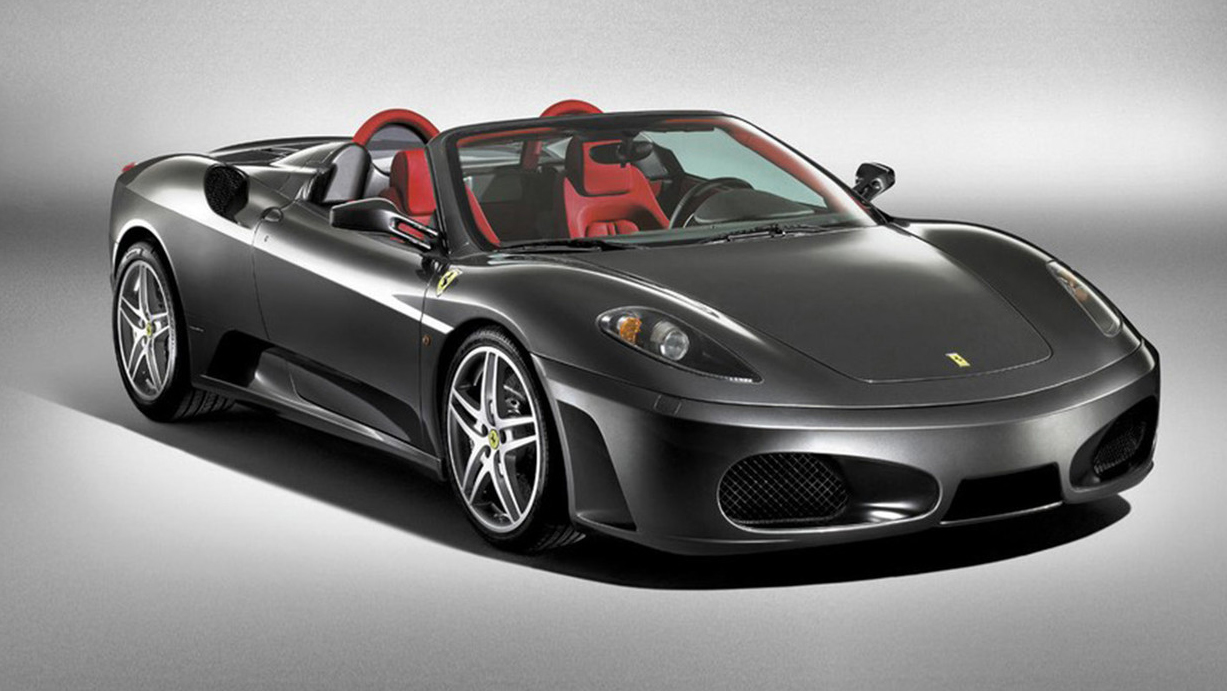 The Ferrari F430 Spider boasts a top speed of over 200 miles per hour, making it one of the fastest supercars in the world. It is a convertible version of Ferrari's F430 supercar. The F430 Spider has a retractable hardtop roof that folds up and stows in the car's trunk. The F430 is a beautiful car, to begin with, but if you want to stand out from the crowd, you can add a custom paint job that's in-your-face, flashy, and eye-catching. This extra bling could be in form of custom wheels and a few other custom exterior modifications. And of course, Dubai is home to such customized perfection.

The Lamborghini Aventador is a stunning car on its own. It is a quintessential supercar with a sleek body, crazy performance numbers, and a wow factor that's hard to top. It's not the latest from Lamborghini but not, by any means, less glamorous. That's why it makes a great candidate for bling. A visit to the streets of Dubai will give you a glimpse of the Aventador at its best, with a set of gold-plated, diamond-encrusted side mirrors. An Instagram model from Russia recently decorated this jewel of her car with crystals. The million-dollar car has also attracted the Dubai police, as they have this luxury car painted in the elegant green-and-white colours of the Dubai police force, just to showcase that everything in this city is super glitzy, even its law enforcement body.

The Rolls Royce Phantom is a luxury sedan that's practically a royal carriage. It's also one of the most expensive, with the most basic model starting at around 300,000 dollars. It may not be a supercar, but with the Rolls Royce Phantom, you have a refined, smooth, stylish machine and one of the most luxurious cars you can buy. The Phantom is a large vehicle with massive interior space and a V12 engine that puts out 463 horsepower. It's a powerful car, but it doesn't have the wild exterior styling you see in other supercars. That's where bling comes in. Humaid Al Awadhi, a Dubai resident, has coated his Phantom with a beautiful mural on the bonnet inspired by the city. It's a stunning piece of art with vivid colours and stunning design. Way back in 2013, the Rolls-Royce Celestial Phantom held automobile fanatics in awe when it was showcased with 446 diamonds at the Dubai Motor Show.

The Ferrari F12 Berlinetta is a newer model than the F430, but it's still a superb supercar. It has a 6.3-liter V12 engine that puts out 769 horsepower and a hybrid-style exhaust (making it even more eye-catching to look at). And with a 0 to 100 km/h (62 mph) time in under three seconds, it's also one of the quickest cars you can buy. The bling-fest on this car includes a crystal-encrusted Ferrari logo and crystals on the door handles. It's a car that turn heads and sparks conversations.

The name says it all. The Bugatti Veyron is one of the most iconic supercars in the world, with a reputation as one of the most expensive supercars ever built. It's one of the fastest cars ever made, with a top speed of 267 mph and a 0 to 100 km/h time in 2.5 seconds. The Veyron has a W16 engine, making it one of the most power-packed cars ever produced. Dubai is one of the only places in the world where you can witness a $600,000 gold-plated beast.
The streets of Dubai are privileged to house some of the most iconic cars in the world. Many of its residents spend millions on a car to turn them into splendiferous objects of some fascination.  In a city where cars rule, it would seem brand, price and rarity are not enough. Added bling is what separates the the boys' cars from the toy cars, it would seem…  so which car would you choose for a ride along?