In 1831, when Charles Darwin wanted to study natural history, which formed the root of his 'Theory of Evolution', he boarded the HMS Beagle and sailed halfway across the world. Nearly 200 years later, information more infinite than Darwin could ever dream of is available at a click on a website, often free to access without moving an inch. The fittest survived to shape a whole new information revolution.
E-learning cemented its place by swooping in to rescue our education system during the pandemic, proving a boon for students, teachers, and universities globally. But another aspect of e-learning that is fast gathering steam is the way we upskill on the job. Businesses, corporations, and professionals are changing the game as fast as they can think, trying to get ahead of the curve.
A concept that is designed to empower students and give them a more immersive learning experience has upended the way people work and learn simultaneously on its head. At this turning point, we explore how e-learning heralds the next step of the knowledge revolution at our jobs where 72% of organizations believe and agree that e-Learning puts them at a competitive advantage.
E-Learning: One Concept, Many Avenues
Before we jump feet first into the industry application, let's understand the basics. While the terms remote learning, e-learning, and distance education are casually interchanged, they have some fundamental differences.
In remote learning, the learners and instructors communicate through modes such as video conferencing because they are physically apart. For instance, even a yoga class falls under remote learning when the trainer guides her pupils over video conferencing, so the scope is diverse.
E-learning, originally conceptualized to make classroom teaching more engaging, was well on its way to become a permanent fixture in classrooms even before the pandemic. Unlike remote learning, e-learning was used as a tool most often used to complement classroom learning, used to make the classrooms and workplaces livelier and more productive, although the application has evolved massively since its inception.
As the internet-connected the world and the globalized student became both a viable customer and an asset, distance learning came in full swing. Today, every major university in the world offers distantly earned degrees for those who opt to secure education online. This has especially proved beneficial for students from countries worst hit by Covid, other ecological and social disasters, or the financially underprivileged.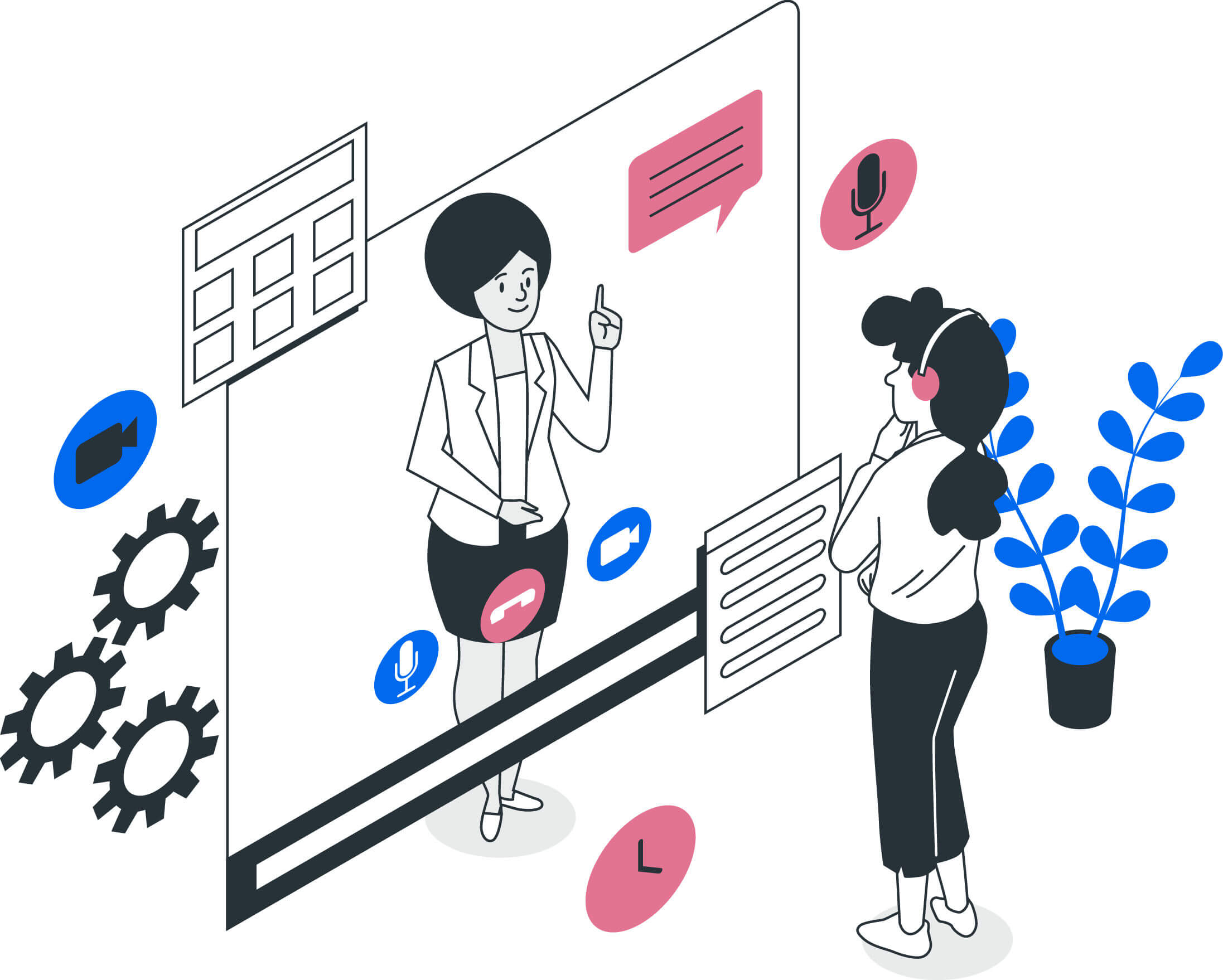 Discarding The Status Quo
Before e-learning, organizations followed the tradition of providing copious amounts of long-winded manuals, obsolete presentations and overall unengaging content as training material at their new gig. Everyone has experienced this –pages upon pages of irrelevant content that make your manager remark, "Yeah, that's outdated. We need to update that." Imagine, instead, if the reservoir was infinite, every lesson within reach, courses and tests just a click away? In fact, one of the reasons why e-learning from third-party platforms has been so eagerly received is the nature of content – animated videos with examples instead of dull presentations.
The other is the sheer range – trainers from elite institutes like Harvard or Stanford University, access to material from all over the world, scientific papers, and textbooks hitherto unknown to you. The cherry on top is the spirit of community. The discussion boards acquaint you with other students, diverse in age, background, and even professions, seeking knowledge just like you. Like most things online, they kindle the spirit of collaboration. This cultivates a broad, empathetic mindset where a person actively helps co-learners learn concepts or clears their doubts, evaluates their examination, and becomes comfortable with feedback, both offering and receiving it. This also sparks leadership and teamwork, assets essential not just for success in a workplace but also in life. In many ways, it is the opposite of intellectual property, more along the lines of a conscious diffusion of knowledge.
E-learning is also right up the alley for start-ups and their fast-paced hustle culture. Several courses are walking one through the step-by-step process of becoming an entrepreneur, right from choosing the most lucrative or feasible idea from your passions, pitching to investors, to establishing a social media presence. Not to mention, working in a start-up demands the best of you, with the ones hired expected to ramp up at rocket speed, without the formal structures of a Fortune 500 or a big corporation. You're a hamster on a spinning wheel, the learning curve is a cliff-drop, and everyone is handling a medley of responsibilities. The solution? E-learning. From learning to code on the go-to SEO or tax optimization, there are entire companies who would crumble if not for a treasure trove of knowledge offered freely for a small fee on the internet.
MNCs who have hopped on the E-learning bandwagon have hit upon something interesting – they've harnessed a little bit of the hustle of the start-up culture and imbibed it within themselves. It turns out, this magic mix of stability with growth is the winning combination employees are looking for. It is making stable, heritage organizations far more energetic, curious and interesting than ever before, attracting younger talent and keeping the experience challenging and rewarding.

When the lessons are diverse, why should the portals be homogenous? From the typical to the experimental, E-learning portals have adopted different coaching styles.
Established players like Coursera, for instance, have over 5100+ courses and specializations and over 25 degrees. They offer certificates from Google, IBM, Facebook & others, which can be shared with potential employers and your professional network. In the community, 77+ million people are already learning on Coursera. In fact, 'Coursera for Business' has over 2000+ business customers.
Unconventional platforms may not be as popular or streamlined as the big players still command a sizeable crowd. Skillshare, for instance, offers video classes on a wide variety of creative topics. But what makes it so popular is their commitment to create a community around creativity. It actively encourages realness between students and teachers, and students have been vocal about drawing inspiration from their teachers' stories.
There's an unexpected player on the rise too – YouTube. With no access fee and no limit on videos one can stream, the platform conquers a considerable chunk of the informal learning market. Content creators are having a ball, teaching people free of cost, from Yoga to Photoshop to hardcore coding, as excited to teach as you are to learn. In fact, 86% of U.S. viewers say they often use YouTube to learn new things.
An emerging class of entrepreneurs have also made e-learning their business, selling self-development courses, creative writing, filmmaking, data science; the list is endless. It's an emerging space where entrepreneurs form a deeper connection with their customers and offer a highly customized experience. Self-development enthusiast and filmmaker Matt D'Avella, who runs a YouTube channel on productivity, soon started selling his own productivity program on his website, accessible worldwide. Advertising analysis moguls 'Mad Over Marketing' on Instagram now offer a 20-part course that is supposedly the holy grail to garner social media success.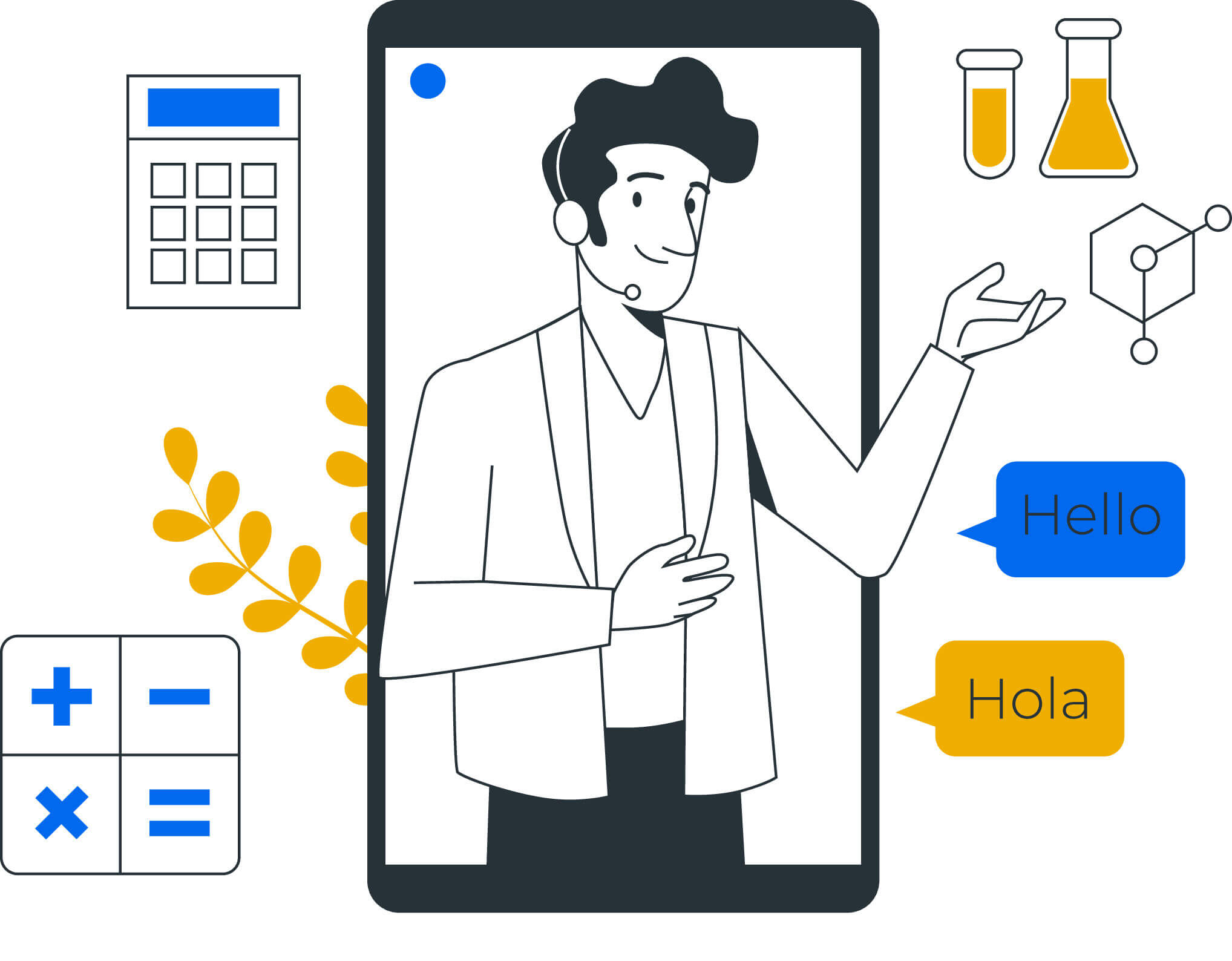 Continuous Online Apprenticeship
The World Economic Forum suggests that close to 35% of the skills needed in jobs today will change by the end of this year. With the changing nature of workplaces, maintaining a competitive edge requires finesse.
Businesses should be brainstorming, rethinking everything that was taken for granted in employment and workplaces. It is no longer worth the time, money, or cost to make people travel to and fro for a training program, or to rely on an expert visit to tackle a maintenance issue, or rely on paper-based manuals for data consumption.
Some of the technologies expected to play a predominant role in the future of education & training include Virtual Reality, Augmented Reality, Artificial Intelligence (can be combined with multiple technologies), data analytics, and cloud-based platforms.
Some of the top companies that have used the pandemic to drive digital adoption and innovation include IBM, with reports suggesting that the company saved approximately $200 million after switching to e-learning.
What Does This Mean For Traditional Education?
This begs the question – Are the days of expensive degrees, often demanding a person's life savings or pushing them under a mountain of debt, really behind us? Forbes reports that college enrolments have been declining in 2021, and while it can be tempting to look at this at the immediate impact of the pandemic, it is quite short-sighted.
The case here is that the rules of the civilized world are being broken as we speak. The narrative with its familiar beats – graduation, first job, hiatus for post-graduation degree, better job – seems not just outdated but a safe script for those who still haven't received the memo. The world is tilting out of the familiar and into the unknown. Those holding on will be left in the past. This is not to stay that traditional education is extinct, but it is common sense to know that it simply isn't the only option out there anymore, and in a cost v/s benefits analysis, it does not guarantee the success it once did.
People obsess over the right university and the perfect grades because these are the things that are scrutinized when being hired. However, companies don't seem to care as much as they used to. For instance, on the Google Careers page, one FAQ asks, "Do I need a computer science degree to be a Google software engineer?" The answer is no.
There may not be many such companies yet, but as companies optimize their workforce, people with skill and knowledge will be retained over those with a fancy degree and little else. All of this brings us back into the orbit of the same point – it's a learning mindset over a fixed degree. You can stay fixated over your past milestones, or you can take a voyage in the pursuit of e-learning, much like Darwin.