It's interesting how in the past five years, the number of women sidepreneurs have grown at a rate that is nearly double the overall growth in female entrepreneurship. The Amex report indicates that sidepreneurship has grown at 39% as compared to 21%, respectively. Sidepreneurship allows women to test the waters and see if they like the business before taking the plunge and going full-time. It also means that an older woman who is not ready to retire fully can keep working as a side-preneur. 
What UAE is doing to give a push to women-owned businesses is also impressive. The Emirates pledged $50m to the Women Entrepreneurs Finance Initiative fund. Thirty-three percent of female-owned firms surveyed in the UAE generated revenues at or above $100,000 per annum, which is well above other countries surveyed. The trend is very much in the right direction as female ownership companies in the UAE continue to rise.
The low-risk strategy has become a chosen route for many as it allows one to experiment with their entrepreneurial idea without risking regular careers.
For instance, after working full-time as a lighting designer, Dubai-based Sadia Anwar decided to kickstart her side-hustle to have a creative outlet, which after months of hard-work took the form of Storically, a platform that creates personalized books to preserve personal history and amplify diversity. Anwar notes that sidepreneurship creates immense value without large investments.
"Without the pressure of large investments demanding a quick ROI, I was able to run the start-up slowly, at a pace that allowed flexibility. It enabled me to discover that 'my thing' is the area of identity and diversity in children's books, paving the way for my start-up," she remarks.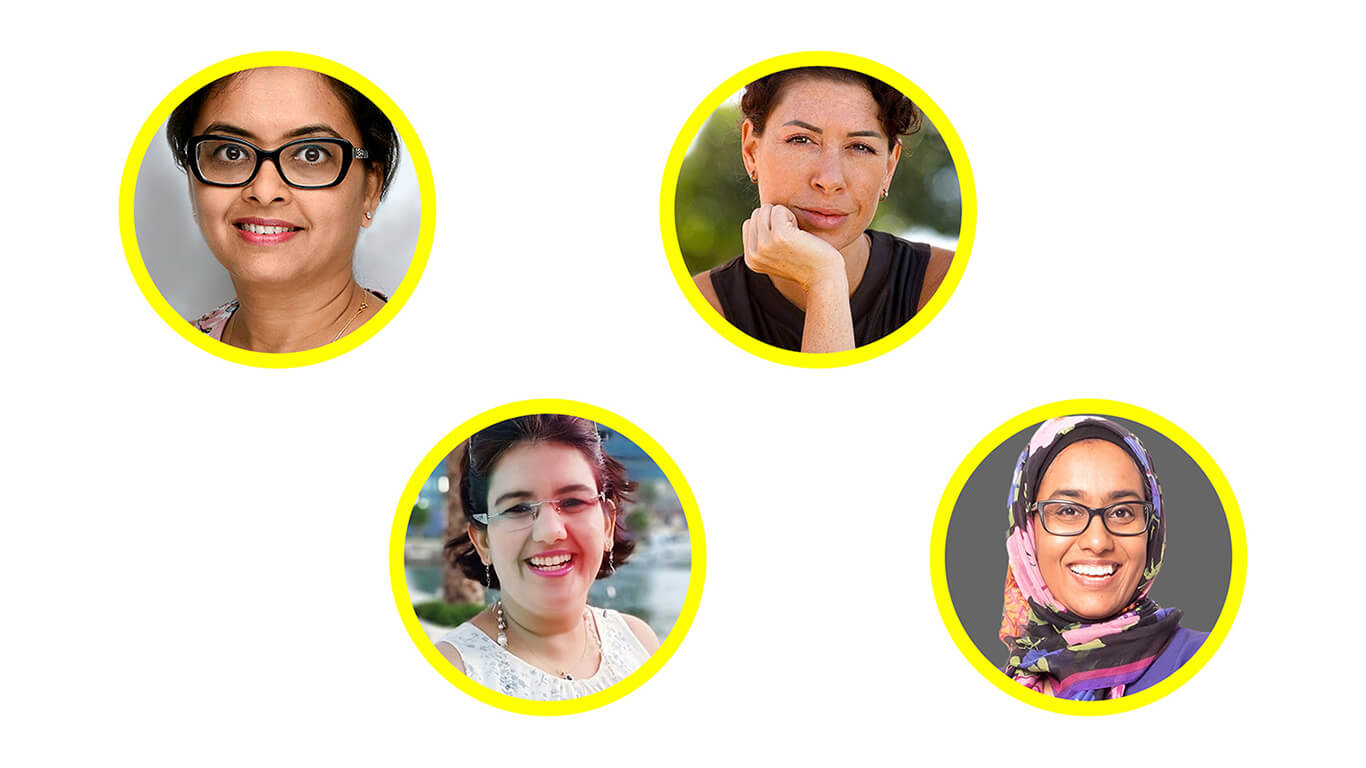 According to Sadia, once you establish yourself in the business, added advantages include generating extra income, having a creative outlet, developing new skills, building relationships, and growing your network. She notes that, especially among moms, it is a popular way to balance motherhood and child-care demands with the desire to do and be more. 
Another working mom and entrepreneur, who is a case in point here is Ankita Yadav, whose lifetime love of interiors, graphic design & typography, combined with a search to find a piece of personalized artwork for her own home, led her to follow her creative passion in the form of her venture-Frill N Whisper after several full-time stints. Ankita notes that in her case, taking the plunge was more of a planned and calculated move, which she asserts is of essence when making the decision to devote your energies to a side gig. "If you are not the sole bread earner of the family and can afford to take the leap, then the side hustle is worth it," she suggests.
On the flip-side, another argument here is that women are adding stress to their lives by doing two jobs. Hricha Saraf, Partner, Bol Gappa-a Bollywood-themed restaurant based in Dubai, believes that one might not be necessarily able to sail two boats. She suggests that those aspiring to make their mark should tread the path mindfully. Hricha, who had a stable job, which was for five days a week but a limited number of hours, wanted to do something of her own and show her creation to the world, which drove her to the F&B industry. She admits that being a working mother and working towards her new-found goal is quite stressful as she started with it. "My passion kept me going and helped me to achieve what I have. I believe that one should need to focus on what one is best at to justify his / her presence," she advises.
However, Tash Enriquez, a fitness professional who is currently working full time in Abu Dhabi, is a single mother of a toddler and is launching her new business- Created Coaching-a holistic coaching program with a very educational approach doesn't entirely agree to the notion. She remarks that working on your own terms can be rather empowering, offer an income boost, and provide flexible hours.
Tash hints that developing a business idea and starting up while still having financial security, in fact, takes some of the stress away. "Sidepreneurship allows you to go after your passionate goals and fulfill your intentions. My advice for aspiring sidepreneurs would be to believe in yourself and be consistent," she remarks.
It's true: having a side hustle is not a walk in the park. However, the overriding message from all these power entrepreneurs and master jugglers is to take the leap if it is one's true calling. As they say – passions never betray and dreams should never die!