India has had a glorious journey since its independence from British rule in 1947. Prior to this tumultuous time, India was renowned as a Golden Bird amongst nations, flush with natural resources, culture, knowledge, natural bounties and above all, the people. Emerging from the shadows of the tyranny, India was left to contend with how it asserted its identity, came together as one nation under the tenets of democracy, and made plans for a renewed national economy.
75 years later, India has seen tremendous ups and downs and has emerged as one of the strongest and most sought-after economies in the world. The country displays remarkable growth, seizing every opportunity to become one of the biggest emerging superpowers in the world.
Back in the days of the Indus valley civilization and Mohenjo-daro Harappa, India outflanked other regions in wealth and prosperity by leaps and bounds. That fabled period took a screeching turn when the nation was enslaved by the British Empire, who were primarily drawn to the subcontinent because of its abundance of resources, precious metals, knowledge, and culture. Their agenda to reduce India into a feeder economy worked, and the nation was reduced to supplying raw materials to secure Britain's dominion in the world and supplement their modern industrial base.
After the British era, the country had to regain its identity, clearing the mirrors to reveal a new future when it would be sovereign, republic, and not merely a steed for the progress of the Queen's kingdom.
The government recognized the need for concerted plans to focus on various stages that would augment India's growth and progress towards economic stability. The first Planning Commission, set up in 1951, focused on agriculture and irrigation to boost India's farm output as it was losing precious foreign reserves on food grain imports.
As industries were established, the Indian bureaucracy developed a licensing system to dole out the necessary administrative and legal permissions to carry out a business. While public sector or government-owned and state-owned businesses fared well, the private sector was kept tightly leashed through a system of licenses.
What may have been pertinent and perhaps well-meaning, the endless red tape system soon became a shackle in the feet of the country's progress. It came to be known as the notorious and frustrating License Raj, which was broken with the advent of liberalization, a new system of policy that revamped the country starting 1991. Several reforms, economic progress, the proliferation of homegrown businesses, and the introduction of foreign business in the country are owed to the impact of liberalization.
With Manmohan Singh as finance minister, the federal government reduced licensing, lowered tariffs, regulations, duties, and taxes, and opened up international trade and investment.
Today, the country has bloomed in ideology, economy, sensibility, with an awakened India leveraging knowledge and culture, supported by resources and carrying the fire of pure democratic instinct to lead it to the fore.
India's image resonates with fields of boundless crops, lush bounties of fruits, grains, and vegetables, resplendent in animal husbandry, livestock, poultry, and so much more. Agriculture is critical to India – its tropical land and opportune climate make it befitting for cultivating crops like rice, wheat, tropical fruits and vegetables, varied grains, and much more.
Agriculture has generously supported the country, with it employing more than 70% of rural households. Its GDP share increased from 17.8 percent in 2019-20 to 19.9 percent in 2020-21. In fact, no other sector has managed to produce employment to the level that agriculture has.
Agro-products, too, have their place in the economy. Agriculture provides raw materials to a variety of agro-based industries such as sugar, jute, cotton textile, and Vanaspati. Agriculture is also important to the food processing industry.
According to Inc42, the Indian agricultural sector is predicted to increase to US$ 24 billion by 2025. The Indian market is the sixth largest in the world, with retail accounting for 70% of total sales. In addition, marine product exports stood at US$ 6.12 billion, rice (Basmati and Non-Basmati) exports at US$ 6.12 billion, meat exports at US$ 2.51 billion, sugar exports at US$ 2.78 billion, tea exports at US$ 570.15 million, and coffee exports at US$ 719.95 million.
However, Indian agriculture has seen its ups and downs. Historically, the salt-of-the-earth farmer has gotten the short end of the stick from moneylenders, the zamindari system from decades past, and the uncertain crop yields, often at the mercy of nature. More recently, the Indian farming community went head-to-head against the government due to the new Farm Laws bill, which they believed went against the interests of farmers at large. Dr. Mustafa Saasa, a prominent Indian business magnate, social philanthropist, renowned corporate speaker, mindset and leadership coach, and chairman and managing director of Raj Group of companies, sheds some light on these events.
"In a country of 1.3+ billion population, it is impossible to make everyone happy. The government comes up with several policies; some may be in favor of the industry; others times it may not. Nothing is set in stone. Since India's first independence, how many laws have been altered and withdrawn?
It is the government's job to introduce policies that it believes will benefit people. However, it can be subjective, for sometimes, the majority may not be on board with it. Such as in this one; the policy was withdrawn immediately."

India shows great promise in ever-increasing production volumes of precious stones. Mr. Chandraprakash Siroya, a jewel businessman with a stellar reputation across India and UAE, shed some light on this glittering business.
"India is looking at a much better future business in jewelry going forward. CEPA, or the Comprehensive Economic Partnership Agreement, levies no import duty on any jewelry made in India which is shipped to Dubai. While India has some restrictions, Dubai has an open-door policy. It's a perfect combination. Indian jewelers can export the jewelry to Dubai, from where it is exported to the rest of the world. So, Dubai is the preferred jewelry destination of the world for most of the jewelers." 
Mr. Siroya also highlights what is needed to commence in the jewelry business in India. "It is no longer only prolific families that are in this business. The jewelry business is getting corporatized, with many new entrants coming into this trade."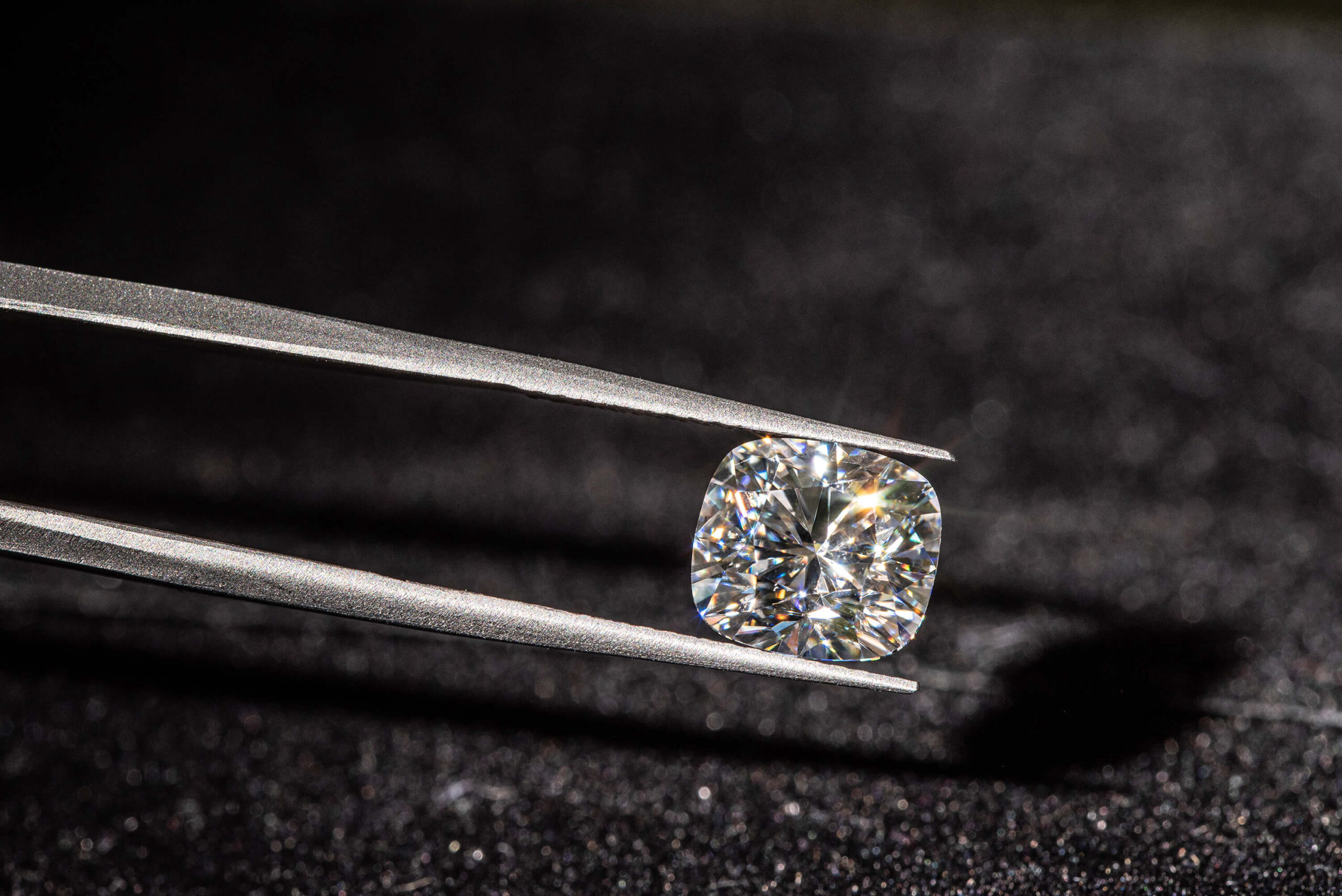 To him, there is no rocket science in succeeding in the jewelry business. "One needs capital, but knowledge of the customers and the product is also essential. So, one needs to do plenty of research on the style and category of products in the area and have the technical know-how and the judgment to attend to gold pricing because otherwise, we would be speculating."
Not all that glitters that gold though. Artisans in the jewelry business are an area of concern. Most artists are struggling with the advent of artificial design methods like 3D printing, as well as inadequate compensation and lack of recognition.
There is brewing excitement within a new arena in precious stones – the lab-grown diamond industry. The enthusiasm is palpable as he says, "Natural diamonds have been a staple, for India is the largest cutting center for natural diamonds in the world, but it has also become a significant player in the lab-grown diamonds space. While we are importing and adding value for natural diamonds through cutting and publishing jobs, India is becoming one of the largest manufacturers of lab-grown diamonds from start to finish."
As far as pricing is concerned, there isn't a great price difference for smaller stones. However, the differences increase exponentially when the stones are of a larger size due to the labor charges.
He further adds, "If it weren't for lab-grown diamonds, the Indian diamond industry would have been dead by now. Because during COVID, there was no supply of rough diamonds from anywhere in the world. It was only due to the advent of these diamonds that the cutting resource people and artisans still have their jobs."

Petroleum and Petrochemicals
India relies on its petrochemical industry to manufacture products including plastics, rubbers, resins, synthetic fibers, dyes, detergents, pesticides, and petroleum-derived paints and coatings. Petroleum-based polymers are used to make everything from cycle tires to body armor.
Four major companies dominate the petroleum space in India – Reliance Industries, Indian Petrochemicals Corporation, Gas Authority of India, and Haldia Petrochemicals, of which Reliance is the largest in the country and amongst the top ten worldwide.
India has entered the golden age of its petrochemicals journey. However, it is still encumbered by challenges such as a growing wave of global trade uncertainty, increasing regulatory focus on sustainability and the circular economy, and a potential buildup of an excess global supply of several vital chemistries. The past decade has also been marked by the rise of China as the world's largest market.
Some of the other challenges faced are a fragmented customer base, for India has more than 30,000 plastic processing companies. Most are small and medium-sized enterprises (SMEs) dispersed across the subcontinent.
India's petrochemical capacity is expected to increase by more than 30% between 2017 and 2025. Domestic refineries with connected petrochemical capacity are expected to increase from 12 in 2010 (out of 22) to 19 in 2030 (out of 24). In 2020, India imported $56 billion and exported $41 billion worth of chemicals and petrochemicals, and was strongly poised for growth in the industry, but it experienced some setback due to COVID and is slowly working towards recovery.
The Indian government has introduced several types of duties—such as import duties, anti-dumping duties, and other additional taxes—on imports of petrochemicals to protect the interests of domestic producers and increase the competition for imported petrochemical products.

Heading into the 4th Industrial Revolution
India is charging a new bastion by venturing into the 4th Industrial revolution, upping the ante in Artificial Intelligence (AI), Internet of Things (IoT), Robotics, and Neuroscience. Ambassador Sandeep, Secretary General and Chairman of the International Diplomatic Mission, offers some deeply revealing views on the same.
He says, "India has made stunning progress in the 4th revolution and is preparing itself to catch up with USA and China on AI. In terms of progress, many organizations based in India are surely progressing, for AI and Automation have been adopted long ago; however, India is now at the crossroads and ready for the big leap."
He recognizes the impact it can have on adding employment opportunities in the country. "Unemployment is kind of a global issue. The government is working hard to tame inflation due to global supply chain issue, but this also brings in tremendous opportunity to kickstart the 'Make in India' initiative and invest in the future." He also feels that large corporations must use India's talent pool and ensure that the best talent is retained locally.
Ultimately, he is aware of the cardinal rule of staying in the fast lane of progress – change. "Both public and private sector realize that survival will be difficult by not adapting to future technologies."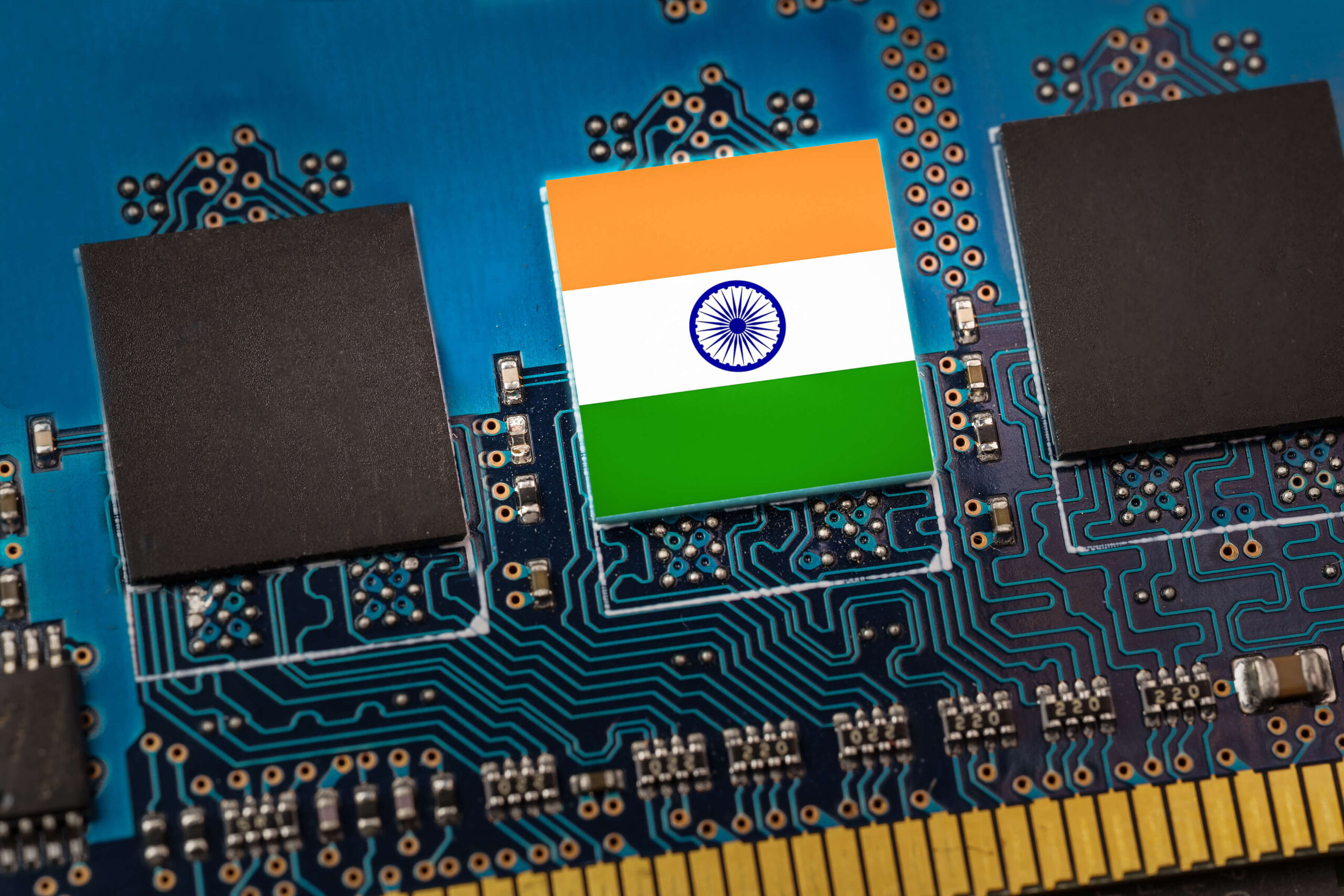 A huge factor in India's urbanization, swathes of populations migrating to cities, and its modernization, both in economics and mentality, can be attributed to the proliferation of the IT sector in India.
In FY21, the IT industry's revenue increased by 2.3% to $194 billion. Export revenues increased by 17.2% to $178 billion, while domestic revenues increased by 10% to $49 billion. The IT sector's contribution to India's GDP has increased from 1.2% in 1998 to nearly 10% in 2019.
According to some projections, India can easily reach USD 350 billion in revenue by 2026, confirming that the "India narrative is becoming tremendously powerful." By 2020, India's IT workforce employed 4.36 million people. Two-thirds of India's IT services exports are to the United States.
Despite the devastation that COVID wreaked on several of India's established industries, IT managed to remain somewhat immune and continue to employ Indian youth. More than one million people work for India's four largest IT firms (TCS, Infosys, Wipro, and HCL Tech). The deployment of fifth-generation (5G) communication technology, as well as the increasing adoption of artificial intelligence, Big Data analytics, cloud computing, and the Internet of Things, will increase the size of India's IT industry. Furthermore, IT companies are establishing their centers in tier II and tier III cities, further enhancing growth and reducing the existing disparities.
Surge of the Startup Culture
India is the world's third largest startup superpower. With over 26,000 startups, a 270 percent increase in six years, and $90 billion in value created, there is only one way to go: up.
With 31.44 percent, Bangalore has the highest concentration of such new-age companies. The pecking order is established by Delhi (20%), Mumbai (13%), and Chennai (9%). According to Bloomberg, India's SaaS firms could be worth $1 trillion by 2030.
It has a leg up over the competing nations in the startup culture too, since its working-age population is comparatively young. Ambassador Sandeep also points out, "Today in India, huge numbers of young professionals are turning into entrepreneurs. You can see youth as young as 22 years becoming CEOs."
There are definite propellers that make startups fairly conducive in India. First, business here is cheaper than in most other developed nations. The dense population and the way urban and rural areas are spread out means that the customers for the appropriate products and services live in close proximity. Second, nearly 7 million students graduate every year with boundless enthusiasm and sharp technical and business acumen, with a considerable chunk preferring to work in startups rather than MNCs. Most importantly, internet connection is one of the cheapest in India, having the second-largest internet user base after China. Thus, it is easier for companies to reach out to their local audiences simply through WhatsApp and Facebook.
Dr. Mustafa Saasa says, "As far as the tech industry is concerned, I think India is on stimulated growth in that area. You will see at least 15 to 20 unicorn firms coming up each year."
He also lauds the efforts of the incubation centers for offering mentorship to budding entrepreneurs to help launch their businesses. This has allowed the ecosystem of startups to proliferate all over India.
India's endeavor, the National Innovation Foundation, has thousands of innovations registered with it. Entrepreneurs can be sanctioned funds between 10,000 rupees to 2.5 million rupees. This money does not have to be returned, so the creator has free reign to use the money in the interest of realizing their vision and mission with their startup.
Some of the top startups in India are CRED, PharmEasy, Vernacular.ai, Digit Insurance, Meesho, Groww, Nykaa, Udaan, Swiggy, and Dream11.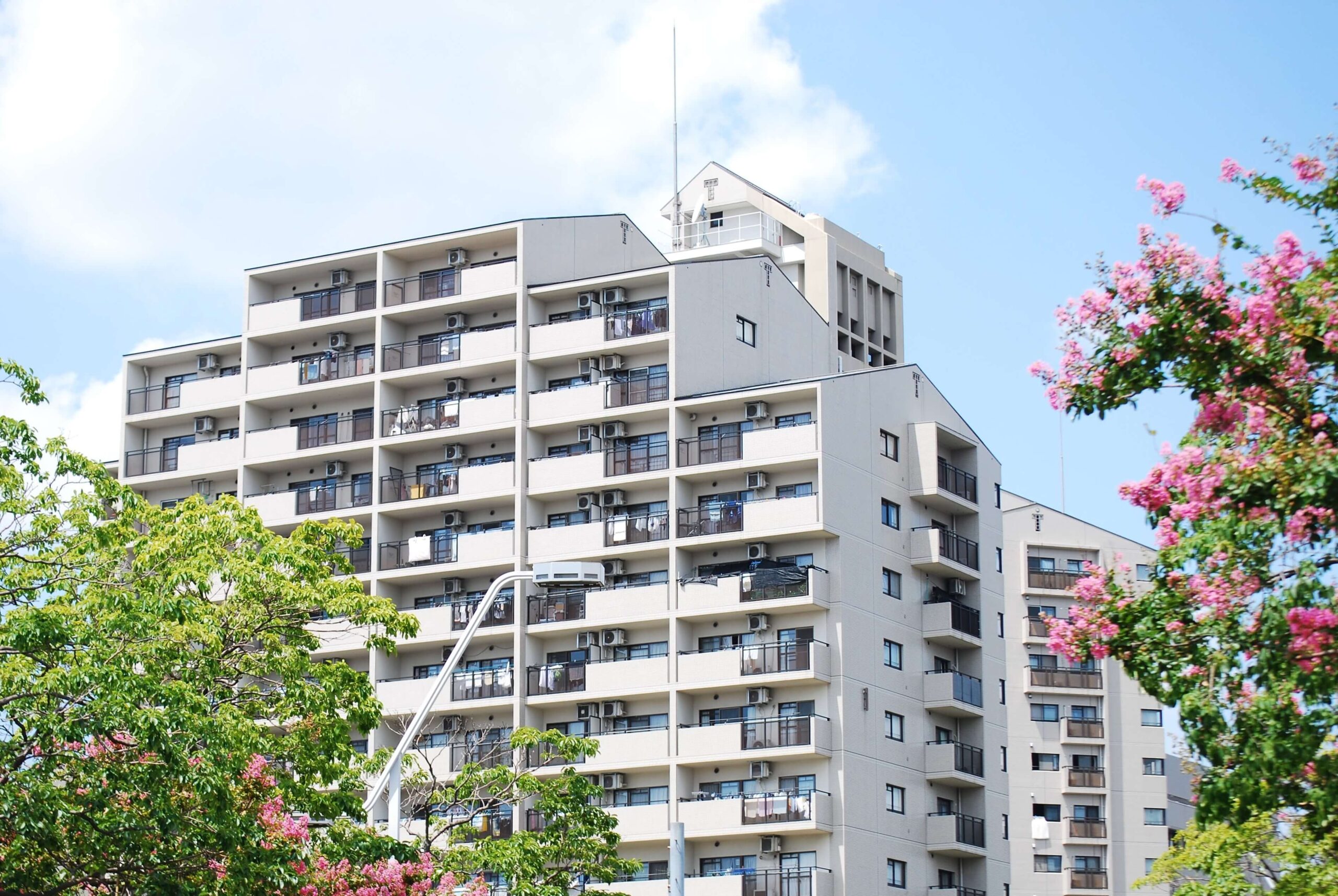 In its rise to success, India's real estate market has literally piled one story on top of another. From Rs. 12,000 crore (US$ 1.72 billion) in 2019, to Rs. 65,000 crore (US$ 9.30 billion) in 2019. The Indian real estate sector is expected to reach $1 trillion in market value by 2030.
Mr. Rizwan Sajan, Founder and Chairman of Danube Group, is a true titan of industry and has seen India's progress on the realty front. As he states, "There won't be any fall in demand for real estate in India, due to the economic growth. Having said that, certain sectors will have less demand than the others, such as demand in commercial real estate compared to residential properties."
He attributes the growth of the real estate market to the changing economic landscape, empowerment of people, urbanization, and the growth of the middle class. That said, he recognizes the challenges of sprawling curated spaces and buildings in a country as densely packed as India. He offers farsighted solutions. "As peoples' mobility increases, the government will have to make provisions for infrastructure for the smooth flow of traffic. One solution would be to develop vertical properties – tall residential towers as opposed to luxury villas set on expansive land parcels. India needs to promote tall towers – be it residential or office properties."
UAE and India also have a strong bond in the real estate domain. As a result, many Indians are investing in properties in the UAE and vice-versa, affecting the socio-economic scene between the two countries.
"Cross-border investment is good, for it strengthens bilateral economic relations. Most UAE investment into India is made by Non-Resident Indians (NRIs). Companies such as Lulu Group, Aster DM Healthcare, Sobha Realty, KEF Holdings, and others are NRI-led businesses. On the other hand, UAE entities like DP World is investing in India."

One of the most notable aspects in which India's progress remains untainted is the proliferation of its tourism industry. Its long, rich, tumultuous yet triumphant history makes for remnants of this time spread across the nation, some of which have their glory restored, some crumbling under the yoke of time, but all of them an integral part of its past.
The last edition of the Travel and Tourism Competitiveness Report, published in 2019, ranked India 34th out of 140 countries overall. The report ranked the price competitiveness of India's tourism sector 13th out of 140 countries. The country also scored high on natural resources (ranked 14th), cultural resources and business travel (ranked 8th).
The travel and tourism industry contributed $ 121.9 billion to GDP in 2020, and this figure is expected to rise to $ 512 billion by 2028. Between 2019 and 2028, India's direct contribution to GDP is expected to grow at a rate of 10.35% per year.
In FY20, the tourism sector in India employed 39 million people, accounting for 8.0% of total employment in the country. It is expected to account for approximately 53 million jobs by 2029. Outbound trips from India are expected to reach 29 million by 2025 and cross the $24 billion mark by 2024.
Dr. Mustafa Saasa says, "India and UAE relationship is on the pinnacle at this point, like never seen before in the history of 50 years of UAE independence and 75 years of the Indian independence. The economic agreement between the two countries has opened up a huge opportunity, with the manufacturers of both countries in alignment. India is the second largest partner of the UAE, and UAE is the third largest partner of India."
In 2019, UAE pledged to invest 100 billion dollars in India, of which a major portion has already been deployed in various sectors, notably the infrastructural division. It is important to note the highlights of this relationship upheld by leadership and citizens alike, for instance, when the Crown prince of Abu Dhabi was the Chief Guest of the Republic Day parade in India in 2017. As far as citizens are concerned, 33% of the population of the UAE are of Indian origin, commanding a colossal presence in UAE. This is very evident in how all aspects of Indian culture and plurality are warmly embraced in the UAE, so much so that some tout it to be 'home away from home'.

Global Superpower in the Making
India and China have been weighed on the same measuring scales, considered emerging superpowers as opposed to the well-established United States. At one glance, they may seem mirrored in their journeys, with the Asian heritage and fastidious work ethic, chock-a-block density, and overwhelming human resources. Dr. Mustafa Saasa highlights the key difference between the countries. "There has always been a comparison between India and China. There was a time when there was a drive to make Bombay into Shanghai. One leader pointed out that it was impossible because India is not China."
What does that mean? Dr. Saasa alludes to China's autocratic nature, where citizens, while leading prosperous lives, have little autonomy on their actions, with a lot enforced as duties and a tight rein on their existence. "Things are done with a whip," as he puts it. "There is one difference between India and China, and that difference is the word willingly."
Dr. Saasa also shed some light on India's policy situation in various aspects of governance. He said that employment would see swift changes in the near future: "It's partly policy and more on implementation. 80% of the jobs are going to go away. This era could see an increase in unemployment. There will be lots and lots of new opportunities available, but for that, one must update their knowledge and upgrade their skills and everything else needed. This is why India needs to offer more vocational training than we do right now – we offer around 1000+ vocational training courses, and we're aiming for around 10,000 courses. Meanwhile, China offers 60,000 training courses. Therein lies the gap."
The other thing he points to is China's one-child policy, which has led to the country's average age rising to nearly 39. While the effects of this are now slowly becoming apparent, to the extent that China scrapped this policy in 2016, the impact remains that an aging workforce cannot supplement or shoulder the burden of the demand for the high volume of manufacturing output ironically set by China itself. A natural replacement for this position is India, with its inundating young workforce, upskilling across multiple domains, and racing to bridge the gap between itself and existing superpowers.
As the world's largest democracy and one of the world's fastest-growing economies, India is evolving, learning from other countries with sensibilities shifting and a broadening perspective. As one of the fastest developing countries in the world, the nation is embracing modernity while holding on to its cultural identity. While most countries in the world are somewhat lost at sea with inflation, climate crisis, and uncertain global politics keeping their economy tottering like a house of cards, India will always remain somewhat of a unique nation. Diverse and plural like no other land in the world, with a unity that stems from its multicultural roots, a mature and robust democracy, and finally, a blueprint for an economic triumph that will restore the illustrious nation to its glory days. Grounded firmly in the fertile soil but with eyes set on endless skies, the Golden Bird seeks to fly again.