When Lavanya Vikram, Founder, Blush N Curls Salon & Spa, decided to offer free luxury pampering services to house-helps across UAE, she had quite a task ahead of her. Still, she took on it with conviction to give them some time to recharge. "Many ladies come to the salon with their domestic help, and at times I would see the helpers come in and check on charges for services and silently watch their owners enjoy getting pampered," Lavanya shares. The initiative allows anyone who has house help to nominate them, send them in with their ID, and they can choose any one of the four luxury services (Spa mani-pedi, haircut, full-body massage, luxury facial) listed for them.
When she came up with the idea, she checked in with the team whether they would be game for it. "I'm not the one doing the service, so I wanted to ensure they do it willingly, and they all were too happy to oblige," Lavanya reminisces. The initiative might have fetched various accolades like the 'Women Empowerment Award' and recognition on leading radio channels, but what was most rewarding for her was watching the domestic helps' savor every moment of the gesture. "Seeing those smiles is a different feeling altogether," Lavanya softly exclaims as tears well up her eyes.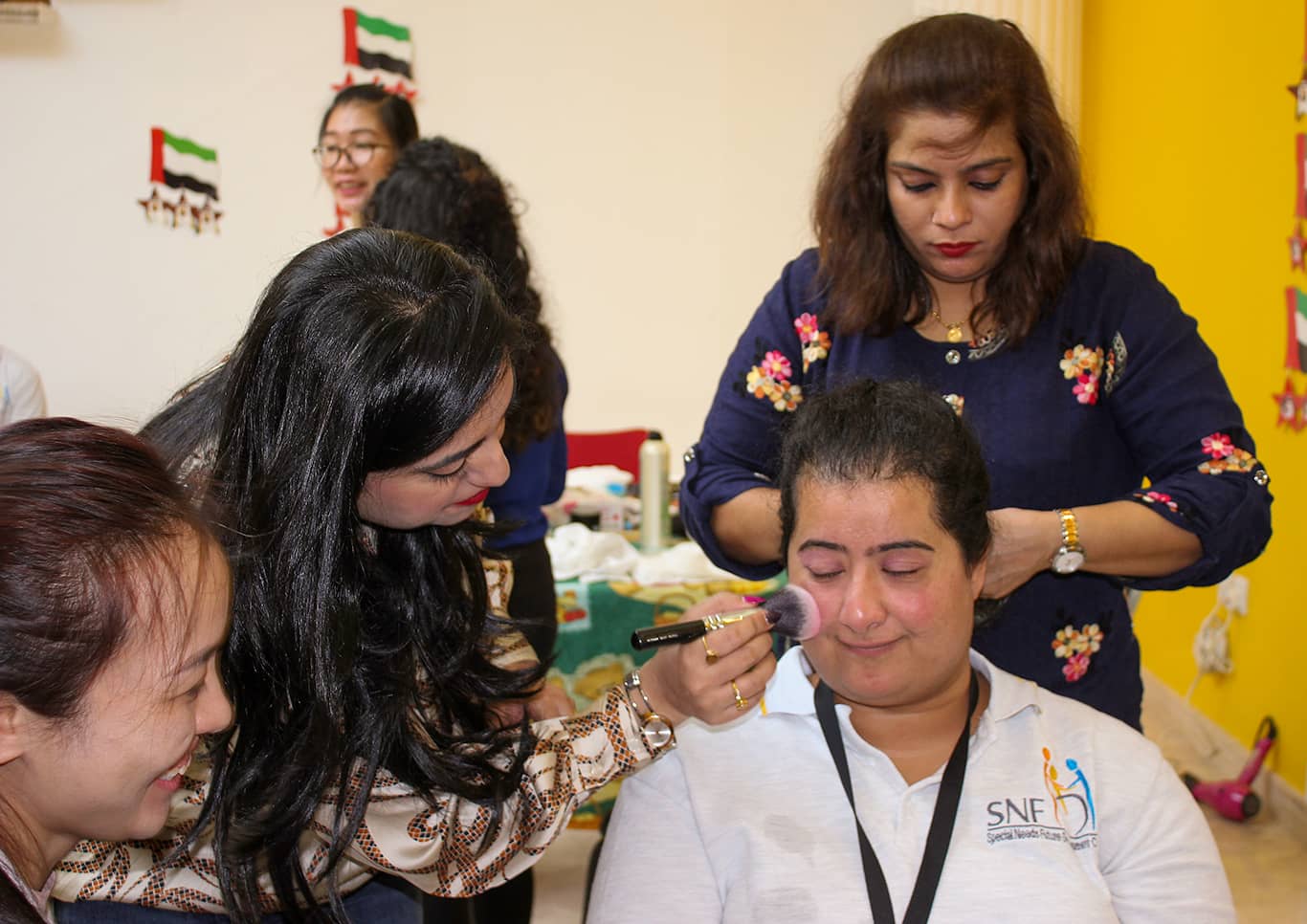 Last year she also conducted a pampering session for the kids at the Special Needs Future Development center in Karama. What's more, is that hailing from a skin anatomy medical background, she has been pretty bullish about the idea of ethical beauty as she ensures that all the products used in her salon are either organic, vegan, or natural certified and free from chemicals making it safe for the community. "From the time I started this journey, I was very clear that I wanted to do something non-chemical because I had studied about the health hazards like cancer, miscarriage, blood thinning that the chemicals cause. The biological hazard with these chemicals are so bad that people even lose lives," Lavanya says clearly aghast.
Furthermore, she also devotes her energies towards a campaign for breast cancer each year wherein the salon conducts a Pink October sale and a part of the funds raised goes for the cause.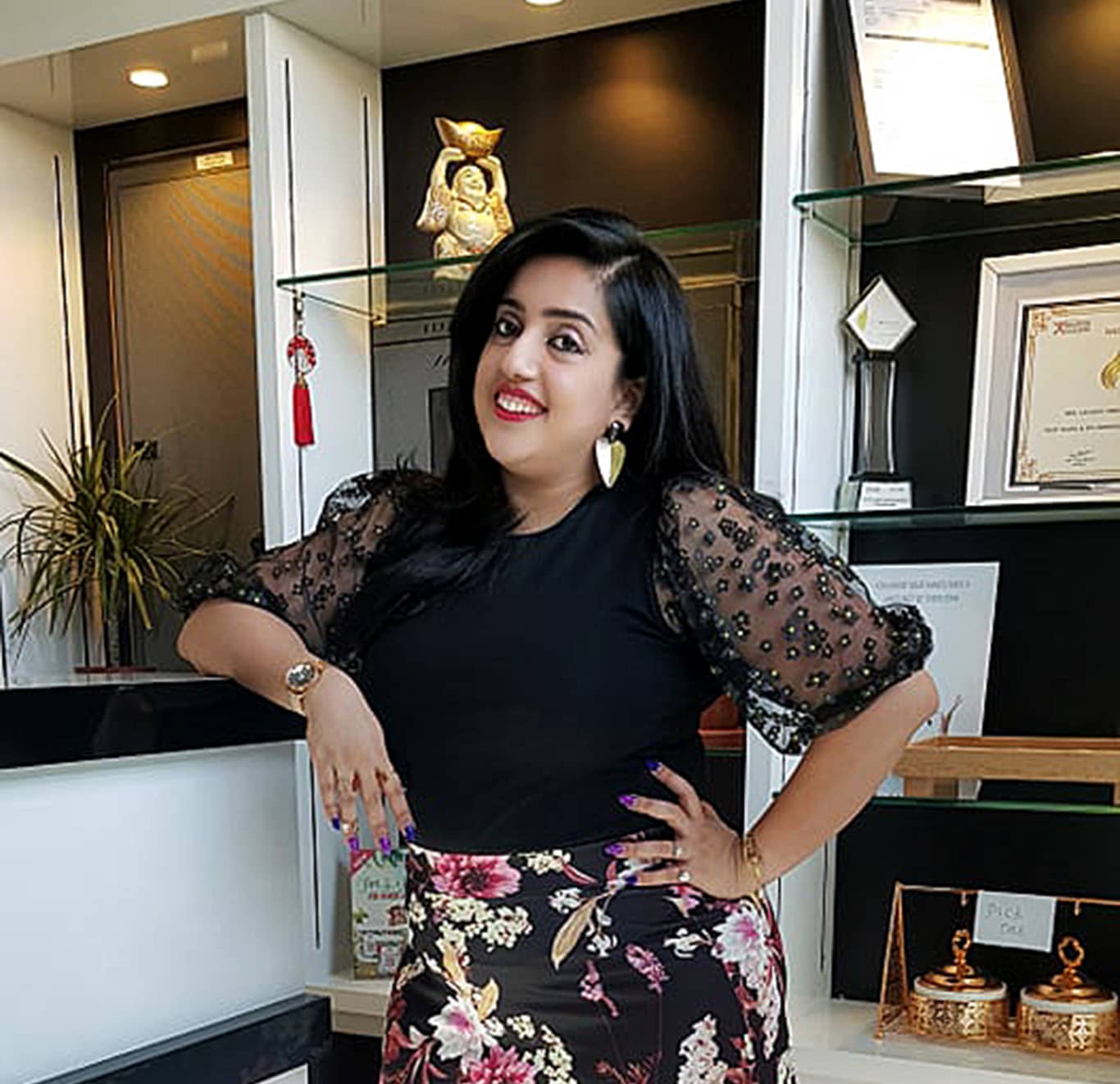 Lavanya, who lost her parents very early in her life, started working at the age of 13. "Things were really complicated then. Most people just turned their back on my sister and me. Thankfully some family friends helped us sell things off and navigate through the challenging visa procedures. We had no guardian in UAE so we couldn't stay on, but we did get some assistance in terms of completing our education that year and then we went to India," the pain still apparent as she speaks.
Times were hard, but Lavanya's spirit and dedication shone through the storms. She recollects working as an English tutor, applying henna, doing makeup for brides when she started. "I took whatever work that came to me," she says. Her career's turning point was when a company she was later working with opened a branch in the UAE, where she got an opportunity to dabble into IT Sales.
Along with her husband Vikram, she turned to business in 2016 with the launch of her salon and spa 'Blush N Curls' and expanded her services with the opening of the second branch in 2020. "He is my pillar of strength, and none of it would have been possible without his support," she gushes with affection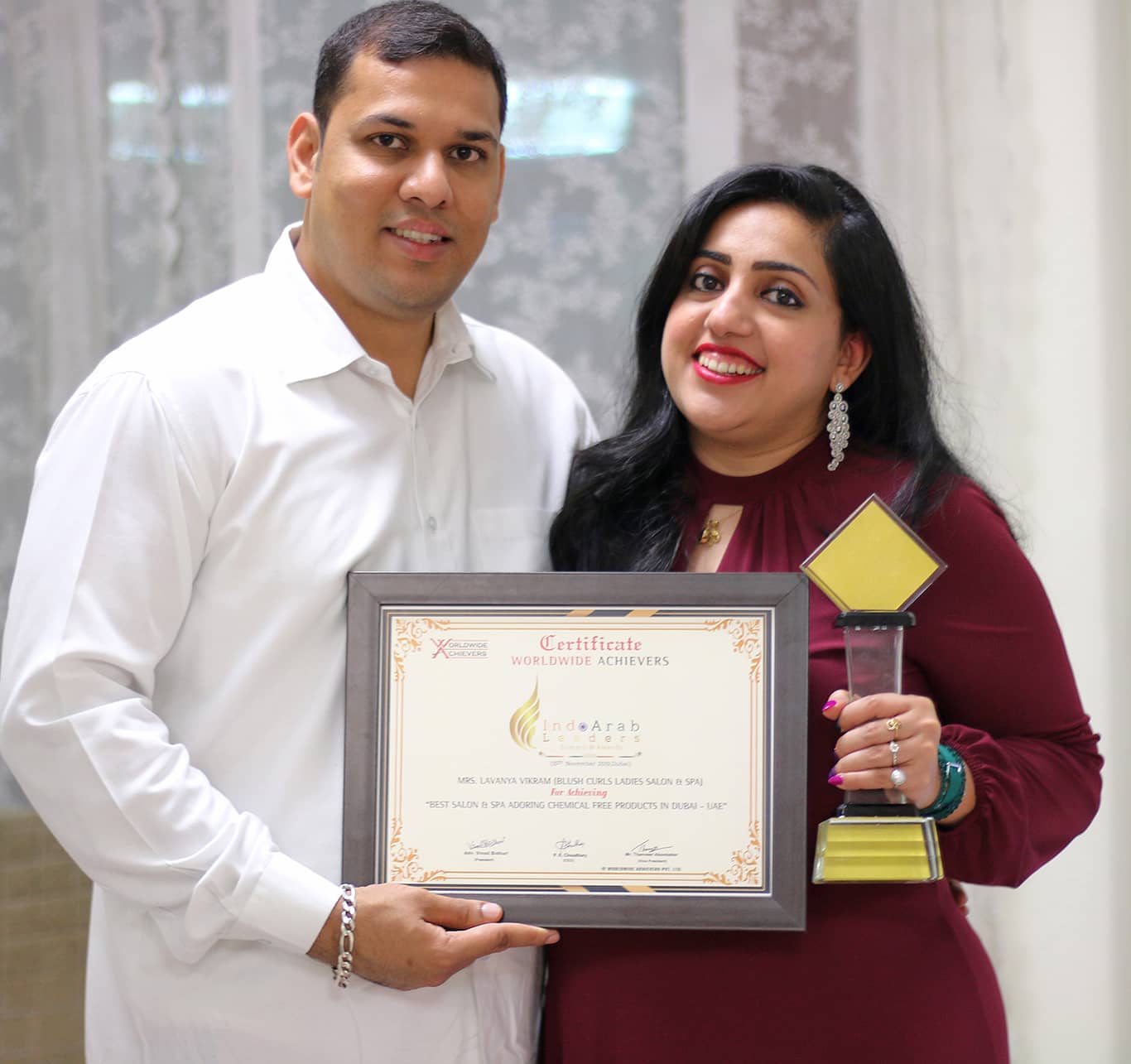 Through her YouTube channel, Lavanya also does many informative videos on skincare, haircare, and general wellness. This year she also started an initiative of bringing forth stories of lesser-known entrepreneur women in UAE, their startup journey, and how they are supporting their family, giving them the push through the salon's official page. "The first few shows were just giving women and their businesses a shoutout. Then we started empowering these businesses and are glad to see the kind of footfalls they have been receiving post it."
Doing this, Lavanya also got approached by smaller restaurants, cafes, bakers, and businesses to spread the word around them. "All the reviews done for the places/businesses are done as part of community service and not charged anything. It's a small initiative to support others during these tough times," she asserts. Lavanya was a speaker at the Global Summit of Women Empowerment this year. She wishes to continue motivating people, encouraging them to keep putting in their best for businesses and communities as she shares her journey, inspiring them with her never-say-die attitude and a glow that emanates from within.