ASPIRE associates with Oracle Media Group, Philippines
We are thrilled with our partnership with Oracle Media Group. This collaboration aligns perfectly with ASPIRE magazine's commitment to providing readers globally with compelling diverse content and cutting-edge insights. This alliance strengthens our resolve and reinforces our shared vision to redefine the media landscape and deliver inspiring stories, spark conversations, and elevate the voices of change-makers across territories.
With Oracle Media Group's expertise and our passion for excellence, we look forward to the limitless possibilities that lie ahead as we embark on this exciting journey together.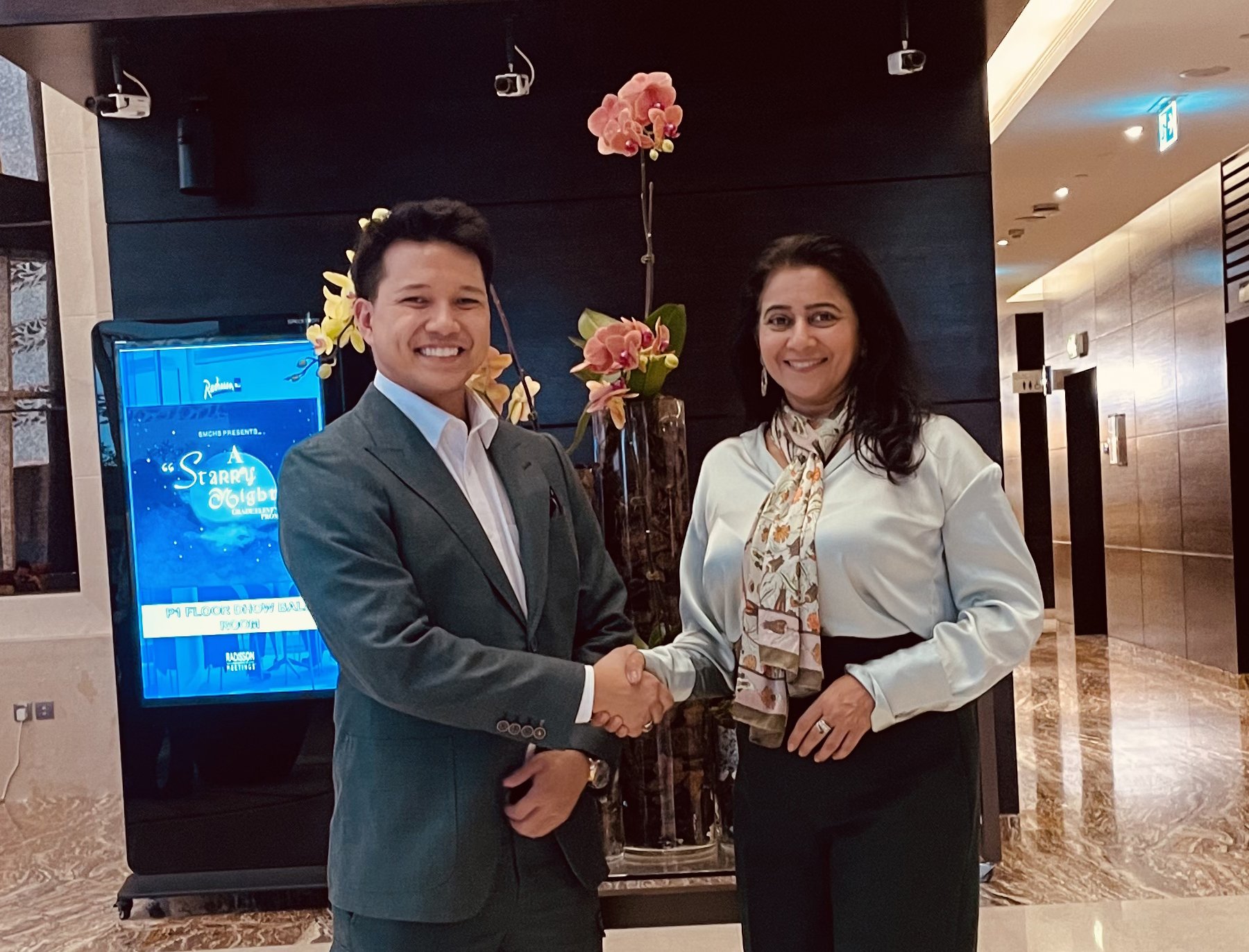 Aspire Magazine is the first international publication to be distributed by Oracle Media Group in the Philippines. This will be our third magazine adding to our roster of publications which include Alike magazine, Rising Tigers Magazine, and several digital publications.
We are looking forward to helping Aspire Magazine reach a new audience in the Philippines. Given the fact that roughly one million Filipinos live across the UAE, we believe that this magazine will be well received. It will also give Oracle Media Group the opportunity to expand and share inspiring stories with the Filipino community abroad
—MR. BRIAN POE LLAMANZARES, PH.D., Chief Of Staff, Office of Senator Grace Poe, President, Pantheon Holdings, Chief Executive Officer, Oracle Media Group
ASPIRE expands to Bahrain
It is with absolute pleasure that we announce that Aspire Magazine extends its roots to Bahrain represented by Cygal Systems. For three years we have had entrepreneurs and the business community of the UAE covered with the right tools to enhance their PR potential, publicize their innovations and professional growth, and provide a comprehensive compendium for self-growth and business mastery. We are delighted to be able to make this offering to the Kingdom of Bahrain and we thank our supporters, collaborators, readers, and the wider community for serving our growth as we continue to strive to enable theirs.

Cygal Systems is privileged to have been chosen as the representative of the esteemed Aspire Magazine in the Kingdom of Bahrain. With a readership that spans across both regional and international domains, this publication holds considerable appeal for businesses and investors alike. We are filled with enthusiasm as we anticipate the collaboration with the Aspire Team in Dubai, and we eagerly await the dynamic partnership ahead
­—MR. ARUNODAY GANGULY, National Director, Business Network International, Founder and Director, Cygal Attorneys, and Cygal Systems