The UAE has always been a forerunner and pioneer in the battle for green in a mission to find clean, sustainable alternatives to carbon-based energy sources. It is committed to a five-decade long mission to ensure future generations profit from its initiatives to combat climate change. It is gearing up to host COP28 at the Expo City Dubai at the end of this year which will be a platform to showcase the country's efforts in the areas of climate neutrality and notably its solar energy projects.
The launch of the Mohammed bin Rashid Al Maktoum Solar Park is a significant step in the nation's drive to conserve the environment and promote clean energy options. It is one of the world's largest projects in this space and uses an independent production system that will generate 5,000 megawatts (MW) by 2030. The project is slated to offset over 6.5 million tonnes of carbon emissions per year.  The Park is managed by the Dubai Water and Electricity Board (DEWA) which currently produces 2,327 MW through the use of photovoltaic and concentrated solar power. This makes up almost 15.7% of Dubai's energy production capacity which currently stands at 14,817 MW. The initiative is a feather in the cap of the Dubai Clean energy Strategy 2050.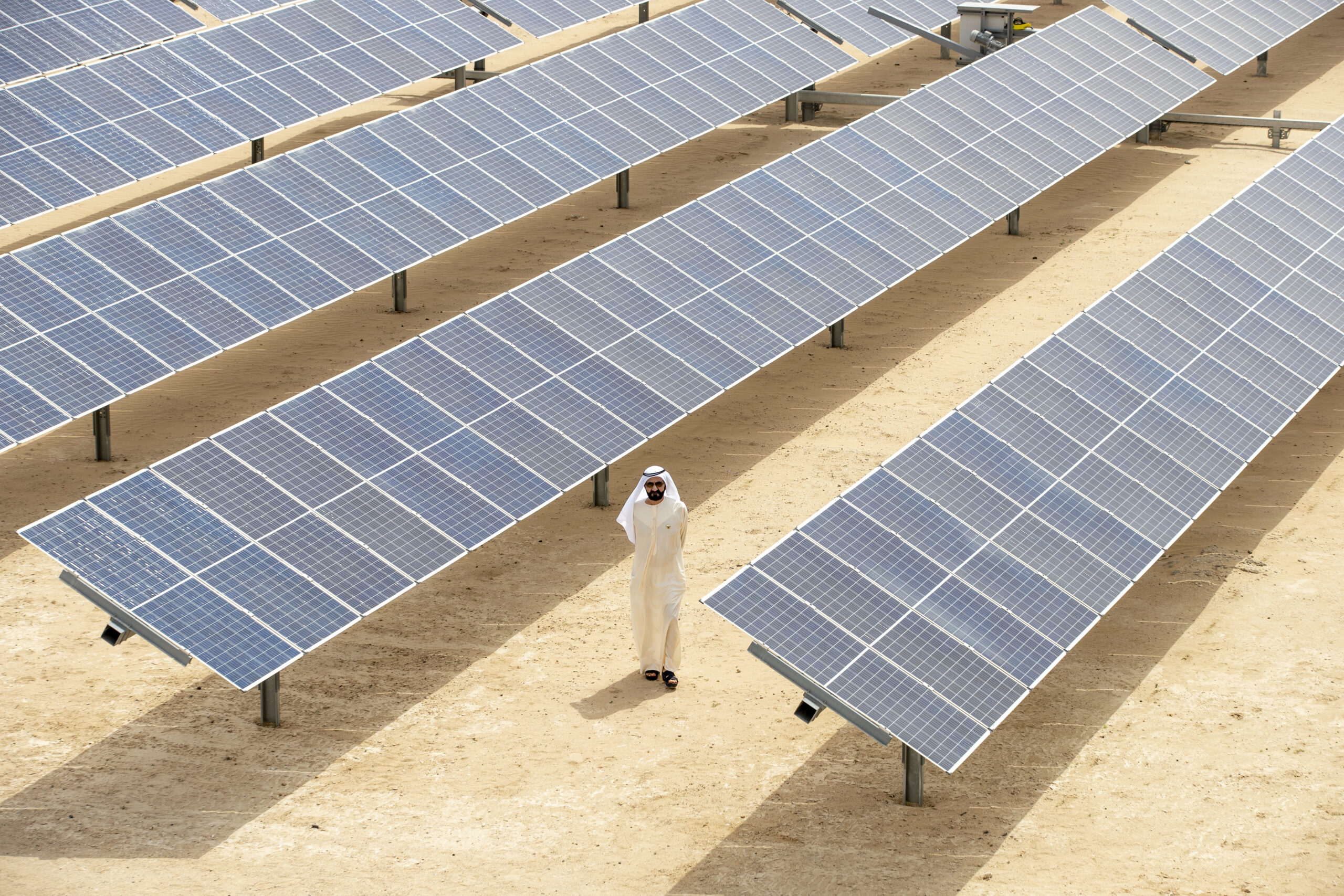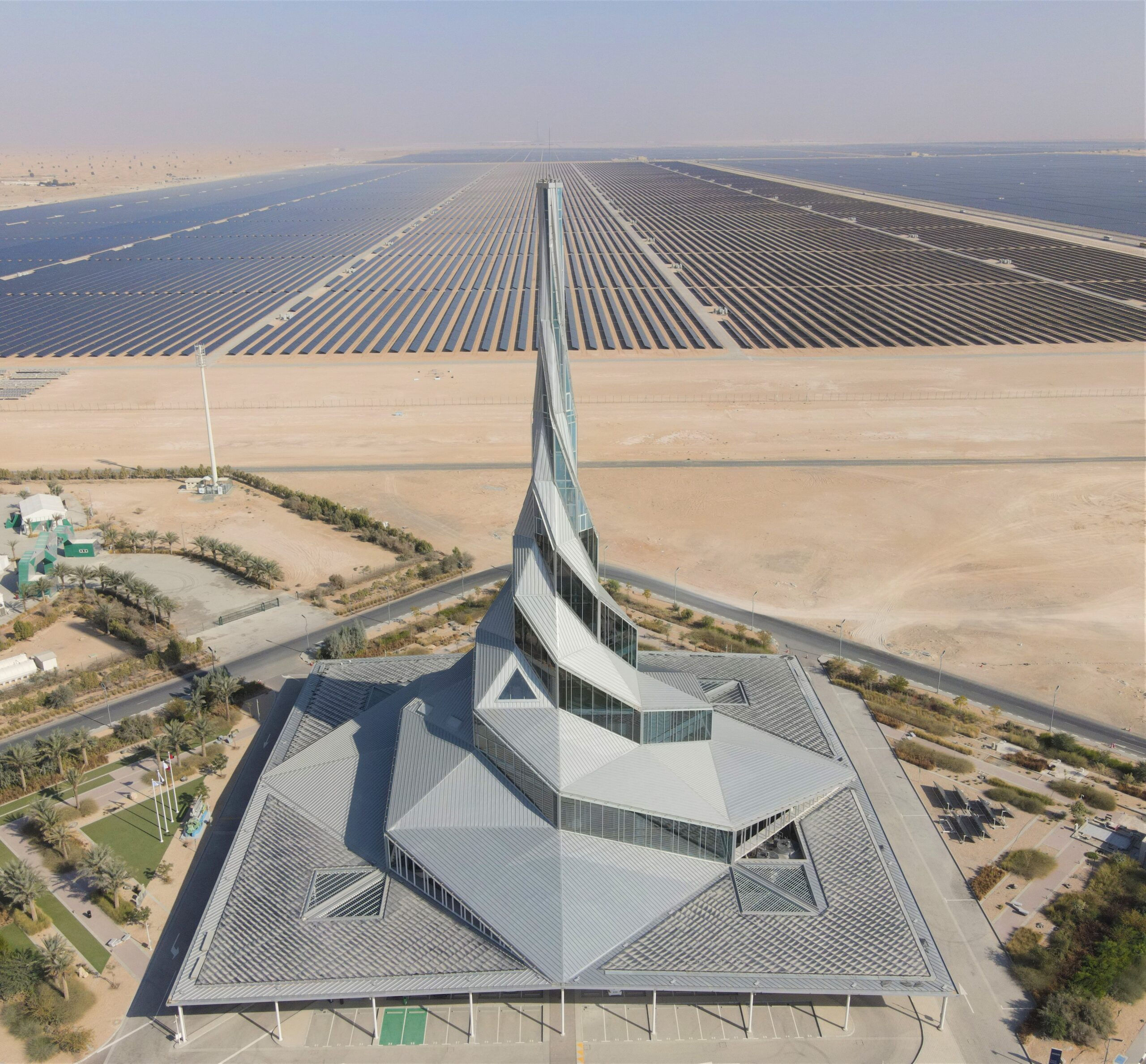 The Park came into operation in phases. Phase 1 saw the use of 153,000 photovoltaic panels that generated 28millin kilowatt hours of electricity per year. Phase II kicked off in March 2017 with a production capacity of 200 MW of photovoltaic energy. This phase saw 2.3 million panels installed over an area of 4.5 kilometres. In Phase III, which began operating in 2020 with a 800MW production capacity, the project saw the use of a single-axis solar tracking system that boosted productivity up to almost 30%. This phase is the first of its kind in the MENA region using 3 million solar panels and advanced technology to provide energy to Dubai. It offsets 1,055 tonnes of carbon emission annually. Phase IV is the largest single-site initiative of its kind using solar and photovoltaic power with a total capacity of 950 MW.  It uses a system of parabolic reflectors and the world's tallest solar power tower which stands at 262.44 metres. It is the world's largest solar power storage project and will provide sufficient energy to power 320,000 homes. Phase V is expected to provide clean energy for over 270,000 homes in Dubai and offset 1,18 million tonnes in carbon emissions every year. In March 23, DEWA organised a conference to brief local and international press about Phase VI, which will have a production capacity of 1,800 MW. This phase is expected to be operational between 2024 and 2026. 
The Park is also home to a Innovation Centre that is an international hub to connect players and innovators in the sector and foster an exchange of learning and expertise. DEWA's Research and Development Centre, also part of the Park, aims to be the global platform to generate creative strategies and solutions to aid in the efforts of the organisation. The Centre is also involved in DEWA's Green Hydrogen project in collaboration with Expo 2020 Dubai and Siemens Energy. In Feb 2023, The Green Data Centre was launched, becoming the Guinness certified largest solar-powered data centre in the world.