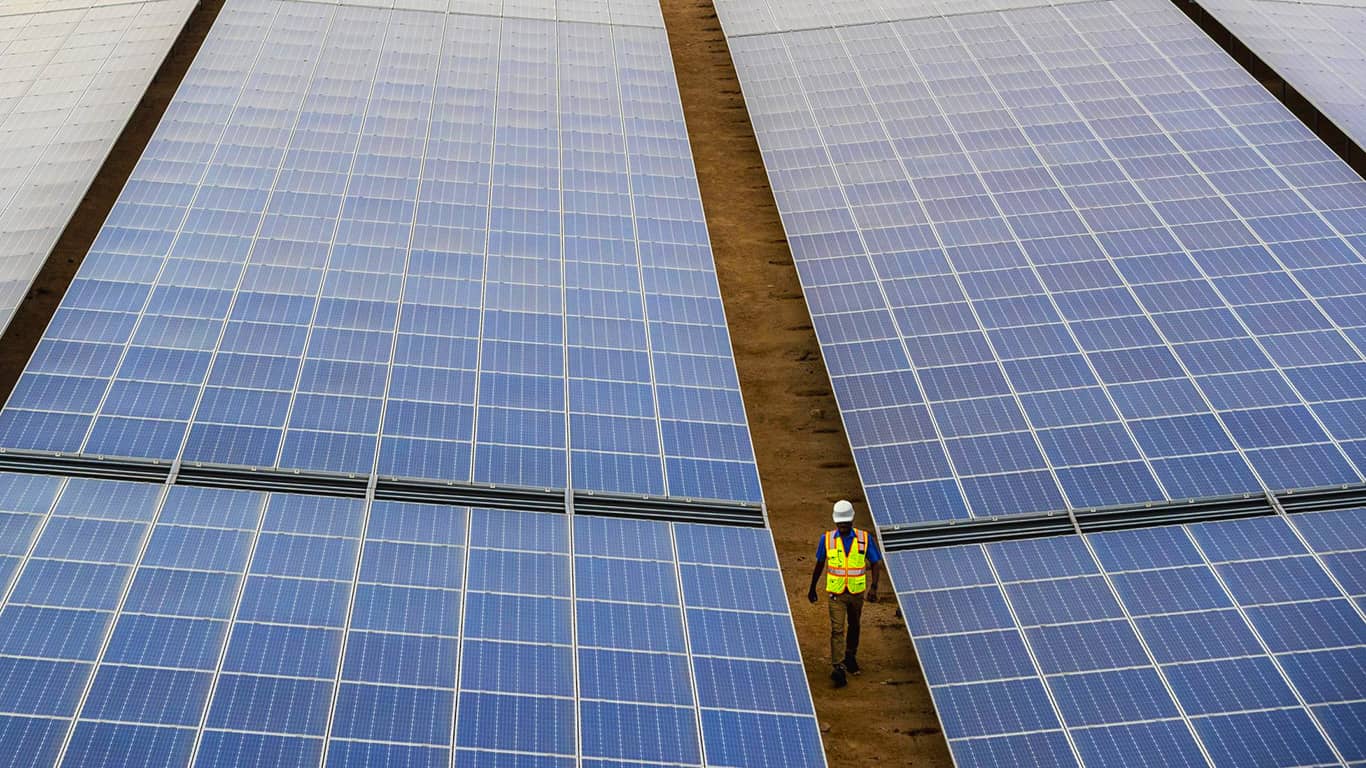 Plans for the world's largest single-site solar power plant aimed to provide electricity for 160,000 homes in the UAE has secured funding – the project is based in Abu Dhabi.
The financing has come from seven international banks, and the project is in the hands of TAQA (Abu Dhabi National Energy Company) who will own 40% of the solar farm. Abu Dhabi's Masdar, EDF Renewables, and JinkoPower, all of which own 20% of the project each.
Abu Dhabi also held the title for owning the world's largest solar farm before, with Noor Abu Dhabi – a 1.17 GW solar farm with 3.2 million solar panels – and now holds the same title with higher honors. The Al Dhafra PV (Photovoltaic) facility will have approximately 4 million solar panels and generate around 2 GW. This output will reduce UAE's carbon emissions by 2.4 million metric tonnes annually – which is equivalent to removing 470,000 cars from the roads.
"The financial closing marks the beginning of an important chapter for this IPP (independent power plant) project, for TAQA Group and the UAE as we continue to deliver on our bold clean energy ambitions while demonstrating the commercial and operational viability of utility-scale single-site solar projects," said Jasim Husain Thabet, Group CEO and Managing Director at TAQA.
The plant's solar panels will employ the latest technology to maximize efficiency, using 'crystalline, bifacial solar technology', allowing it to capture solar irradiation from the solar panel's front and back.