From arcade games that dominated in the early 1990s to virtual reality-oriented games, video games seem to be maintaining their popularity and exponentially rising in prominence, regardless of the generation. Furthermore, with the onset of the pandemic, more people began gaming than ever before, resulting in an overall of 2.69 billion gamers globally by the end of 2020 (Statista, 2021).
This jump caused the entire global gaming market to climb to $162.32 billion. Gamers are mainstream now, no longer the minority as portrayed in popular media. So how have video games endured and grown in popularity through the ages is a question worth probing into.
Video games are often defined by the platform on which they are played, ranging from mechanical arcades to the Xbox or PlayStation. However, since smartphones came around, they have also become widely popular as mobile games or those played on tablets and even remote cloud gaming services. Ultimately, recent strides in technology have enabled video games to be integrated with Virtual and Augmented Reality.
Genres of video games are defined by their gameplay, i.e., type of interaction, and not by their narrative or visual style. For example, there're action games, memory games, those that test physical skill (like those played on Wii), or those that test stealth and survival, most in a simple format of scoring points to ascend to the next level. Another popular category is Role-playing games (or RPG games), where the player takes on the character of the game protagonist as they navigate the game's narrative.
Angry Birds made Rovio $200,000,000 in 2012 alone

34% of people have tried a new video gaming activity in the pandemic

The fourteenth instalment of Grand Theft Auto did $800 million in worldwide sales in its first 24 hours. That was the biggest launch day ever for any piece of entertainment–any movie, any record, anything at all

In 2020, 9,974 games were released on Steam

23% increase of sales of video games in the US last year

US gamers spent 45% more time playing video games during the first week of the COVID-19 outbreak, as per statistics on video gaming
Source of all figures: Statista, weforum, money.cnn, mediakix
Elements of Immersive Gameplay
Back in the days of blur and static, text-based games were the main fodder because systems could not support video display options. Nintendo released the Nintendo Entertainment System (NES) in 1983 that started a new wave of graphics with the 8-bit systems. Now, in the 21st century, most games are filled with detailed imagery that is almost photo-realistic, and the games, themselves, utterly cinematic in scope.
Creating the graphics for 3D games starts with creating and modeling the characters and assets according to the videogame's concept. Then, after being textured, painted, and animated, they are added to the model of the character using a process known as UV- unwrapping and are collectively imported into the game engine where the programming, audio, and visuals are merged to create the final in-game world.
The sound in video games builds emotions, creates tension, and allows for an immersive experience. Everybody can recall the 'jump' sound effect from Mario Kart or the opening theme of San Andreas. Gaming studios are now hiring orchestras or even popular bands to build original masterpieces. For instance, Riot Games' League of Legends has its own K-pop group called K/DA (an in-game term which is an acronym for KILLS, DEATHS, ASSISTS). The group was revealed at the 2018 League of Legends World Championship with a live performance of their song "POP/STARS" with the four pop girls performing their song alongside their virtual reality persona.
Other than soundtracks, video games also make use of in-game sounds to enhance the experience of playing. Sound effects (SFX), soundtrack, and dialogues blend and layer together to surround you in the setting. Sounds in video games can either be sourced, bought online, or made with a foley (reproduction of everyday sounds for media, a niche art in itself). Whatever the means, it is safe to say that video game audio has reached on par with big-budget films.


In September 2020, there was a 23% increase in video games sales in the U.S. compared to the same period last year, resulting in a net profit of $29.4 billion. While the pandemic popularity is staggering, video games have always been an immersive, downright hypnotizing activity for a multitude of reasons.
Video games provide a stimulating escape from the mundanity of real life, often where a person gets to adopt a whole new persona, go on quests and fight the bad guys. Remember how the boys from 'The Big Bang Theory' are obsessed with video games, for that is a world where they are heroes? A lot of video game enthusiasts experience this. This need for "escapism" stems from three basic psychological needs of human beings, i.e., the need for competence, autonomy, and relatedness explained by Scott Rigby, founder of Immersive. Video games satisfy all three of these by creating an alternate reality where you are the sole master of yourself.
Video games are also "safe spaces" for those who feel vulnerable, even ostracised by their peers, like those with autism spectrum disorders, social anxiety, or even insecure attachment styles. In the gaming world, they experience comfort, seclusion, surrounded by other like-minded people via screens without the need for false cheer and oppressive niceties of social meetings, from the comfort of their own bubble. This advantage of 'socially distanced interaction' is what gave video games a competitive edge over other forms of entertainment during the pandemic.
Another primary reason for the popularity of video games is their accessibility. Across kids to teens to even working professionals, from free games on the App-store to console versions, video games have evolved keeping in mind diversity and inclusion. Since people with disabilities are also highly vulnerable to social exclusion, gaming companies are now taking a step forward by making gaming consoles accessible to the differently-abled. AbleGamers is one such pioneer of accessible gaming consoles, and in 2011, they unveiled the Adroit Switchblade. Microsoft took note of this and worked with AbleGamers to create its successor, the Microsoft Xbox Adaptive Controller (XAC). "Thanks to video games, I've been able to make friends, experience life, fall in love, and become a part of something greater than myself– something that will last far beyond this disabled body I call home. Everyone deserves to experience virtual worlds where you can run, jump, soar and fly, just like anyone else," says Stephen Spohn, Senior Director of AbleGamers.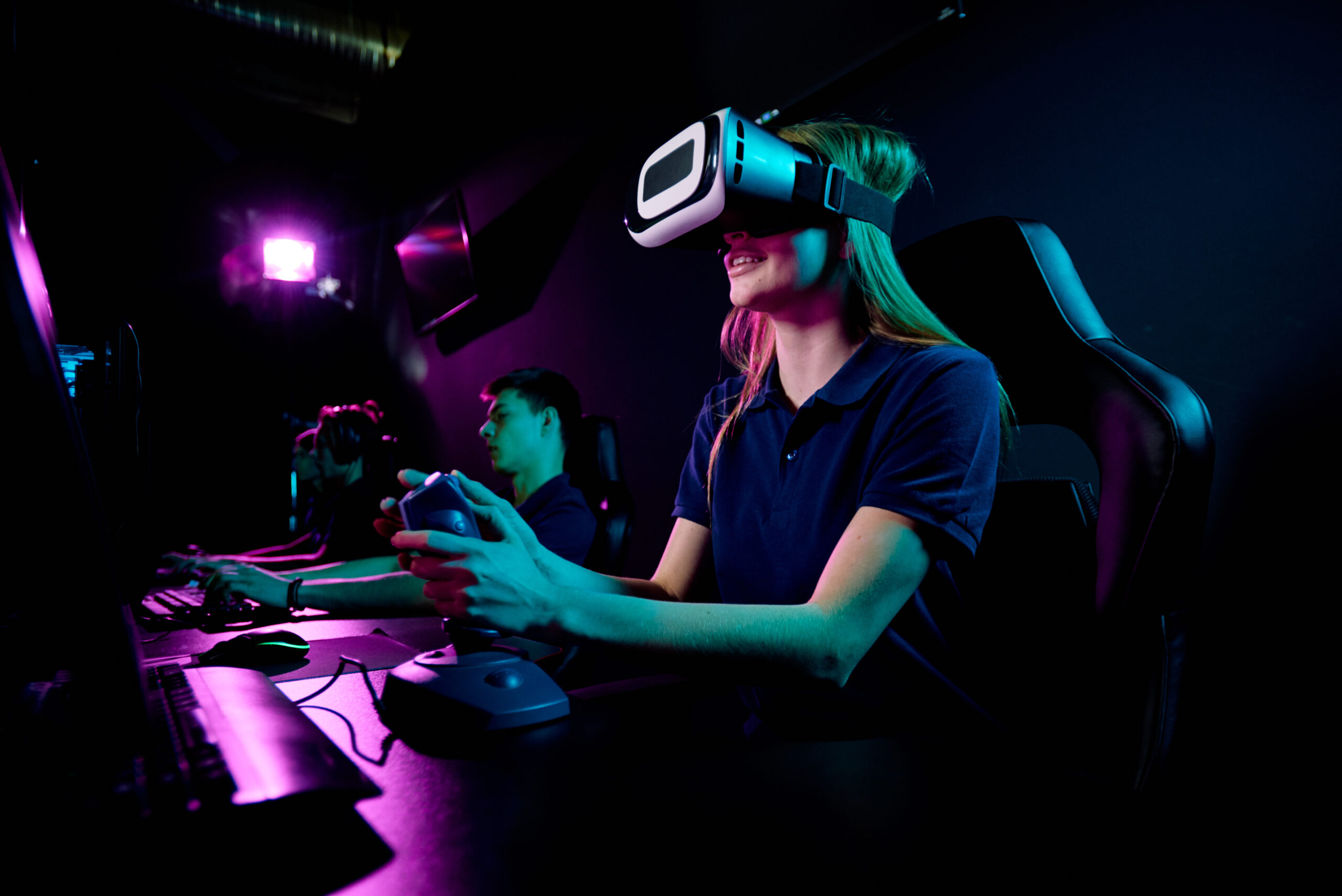 While games are becoming more accessible, their affordability is still a conundrum for the gaming community. So let's dive into how these games make their moolah.
Most games earn their profits from in-store sales or being downloaded from virtual app stores. The game developers then receive a percentage of the profits made by the sales. There are many models through which gaming studios generate revenue.
Games like World of Warcraft use the subscription method, where the player pays a fee every month (or year) to access the game. Players are initially introduced to a free version of the game, and once they're hooked to it, the pay-and-play format is unveiled. A variation of this model is the freemium subscriptions where most of the games can be played for free, but the 'premium' version, which packs in more territories, levels, and player perks, will need a subscription.
However, the most common method of generating revenue often used by free-to-play games is in-game ad revenues. Mobile games are expected to generate about $39.8 billion as ad revenue per year. Some games even offer the ad-free version of the game for a sum of money, leading to in-game microtransactions. Micro-transactions are the money you pay during the game to make you a better player or buy collectibles or tokens which help you in the game.
With an enthusiastic and diverse audience that supports a multi-billion-dollar industry, the gaming industry also enjoys exceptional popularity in the UAE. With the UAE and Saudi Arabia as the biggest players, the gaming market in the GCC is expected to reach $821 million (AED 3 billion) by 2021 (Strategy&,2020).
The biggest telecoms operator in the UAE, Etisalat, even launched a cloud-gaming service in 2019 due to the increased popularity of video games among people. The service, created in partnership with French-label Gamestream, allows players to play cloud-based games through their eLife set-top-box.
Realizing the untapped potentials for e-gamers in the UAE, Indian expat Saad Khan founded the Gamers Hub Media Event (GHME) to host e-sports competitions in the MENA region. "There's a huge sponsorship value that has increased, the number of gamers has increased, and I'm also seeing a lot of teams being formed, which was not happening before," said Khan, about the gaming industry in the MENA region.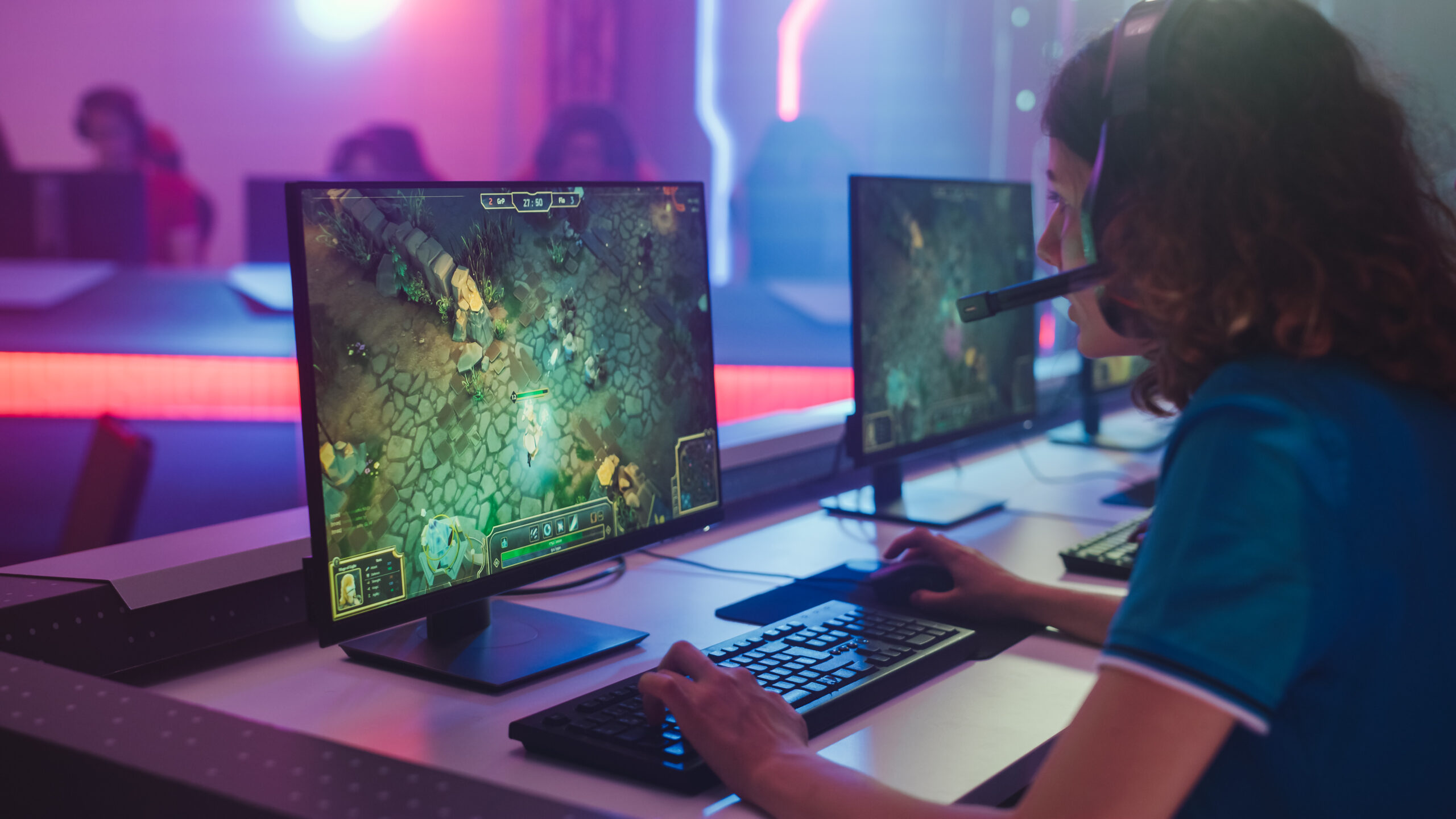 Parents find video games worrisome and often urge their children to stop playing video games and "go talk to people." However, what we don't notice is that video games are a modern-day tool to socialize and connect, even if players are miles apart. A study found that 77% of boys play online video games with their friends at least once a month. During the pandemic, this became a source of safe and engaging human interaction. Research suggests that a healthy amount of video games engagement boosts cognitive development, improved hand-eye coordination, and infallible memory. It has also been found that doctors who play video games made about 37 percent fewer mistakes in surgery than their non-player counterparts.
However, games with irresponsible content and high violence quotient can hurt the development of children. In 2018, a study concluded that children who played violent video games tended to participate in aggressions such as hitting or punching. When people play high-speed games or games that offer high stimulation, concentrating on slower-paced activities becomes harder. Addiction to video games can also lead to loneliness, social withdrawal, depression, and even increased irritation and anxiety levels. Overdependence on video games to feel successful or powerful can lead to a false sense of accomplishment, worsening self-esteem over time.
Despite the adverse effects, when played in moderation, video games help in stress relief and even helps improve life skills. Although a relatively new form of entertainment, video games have gained immense popularity. With the latest innovations and technological developments in the field, their popularity won't be fading anytime soon.