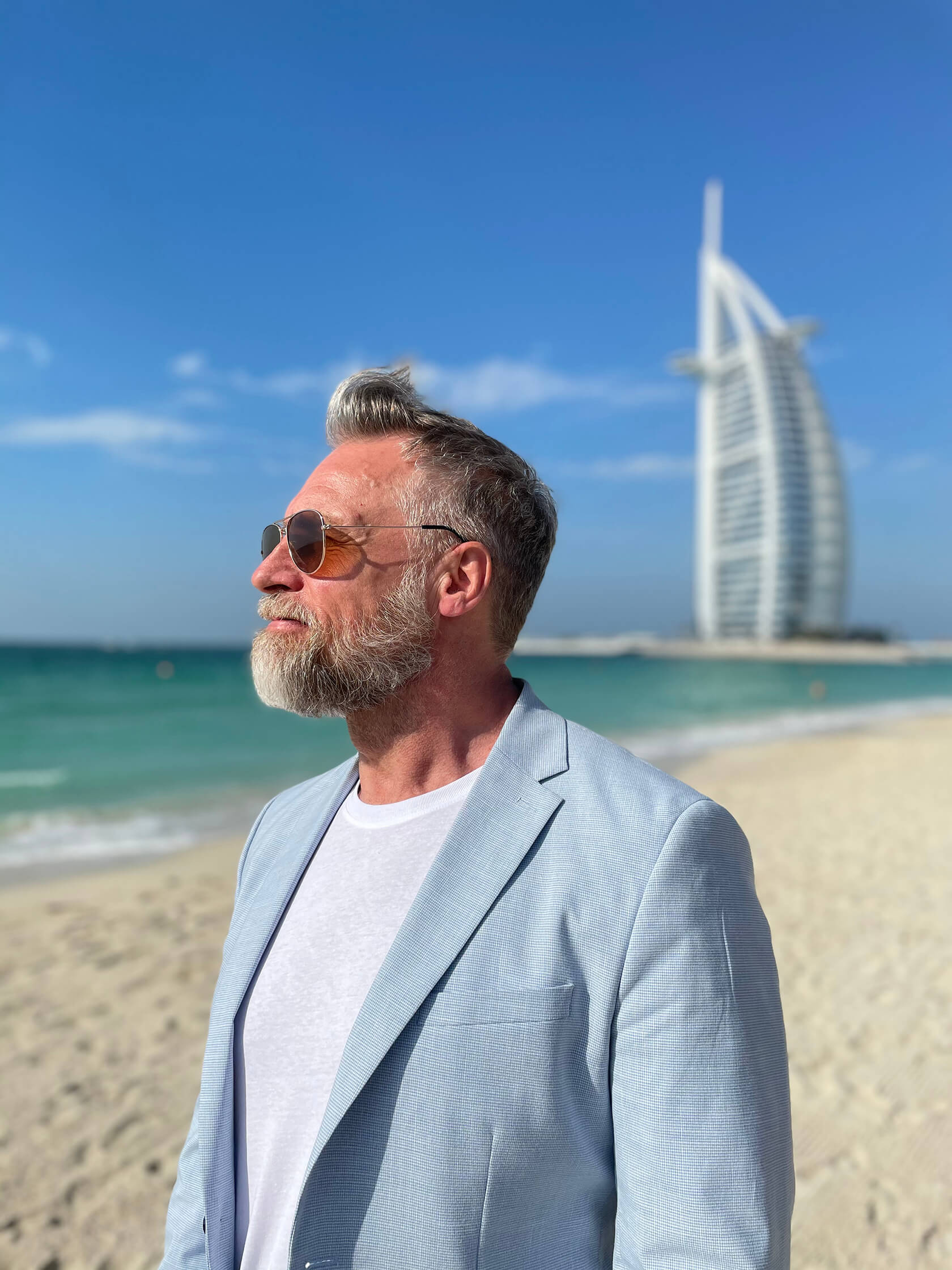 The start-up space is deceptive; concepts abound beyond tech, every country has unmined start-up potential, and quality guidance is a bigger challenge than finding investors. Something's brewing that gives you all this and more at the biggest international event happening this year. Have we got your attention now?
Unicorn of Tomorrow, is a startup contest that has been endorsed by the Expo Sweden team and the Swedish pavilion, where evaluation rounds of the Swedish nominees are ongoing. But the scope is larger than this, since parallel to the Swedes, other countries have also got engaged, and are vetting their own startup scenes to send a contestant to participate in what is now truly a global competition. 
Designed to give you the right head start, the winner will not just receive the Unicorn of Tomorrow 'New World Award', but also a unique agency contract to be invited as a speaker around the Middle East, a six month PR retainer with an American global PR agency, USD 20,000 worth of international IP registration and consultancy services, USD 20,000 worth of global legal services and mentorship from industry experts. And, probably the most important reward: exposure to a multitude of investors, family offices and investment funds around the world, through the matchmaking platform Unicornification.
At the helm of affairs is Richard Burstrom, contest founder and CEO. "Sweden is the birth country of the Nobel Prize and the Polar Music Prize and must be the place of origin for an entrepreneurial innovation prize with a global perspective," he says. Born in a small town outside Stockholm, Burstrom grew up in a typical household as the eldest of three siblings. "While my father was a traditional entrepreneur, none of my siblings are entrepreneurs. My dad was scared the 'entrepreneurial gene' had skipped a generation, but it hasn't," he smiles. 
His entrepreneurial journey started with his penchant for hand-rolled cigars. "The Swedish market was dominated by a few old-timers, but I was quick to make inroads and then brought them to Asia. One thing led to the other, and wines followed suit." 
His repertoire of business is vast, and he admits he "likes to do a lot of things." His quirkiest venture was becoming the biggest company selling Marlboro headwear in Sweden, making big bucks selling 'Indiana Jones' style hats. "We also had exclusive marketing rights for Prison Blues, a denim brand where the goods are made by inmates serving at the Eastern Oregon Correctional Institute. This was a way to pay back their debt to society. In fact, I visited the inmates at the prison in Oregon, and it was a very insightful experience. We actually implemented this in a Swedish prison as well."
Being a self-confessed serial entrepreneur bursting with new, disparate ideas, Burstrom likes to build concepts. "I have lived in Japan, USA, Singapore, and when you do entrepreneurial things around the world, it gives you a perspective. While I have not personally been involved as an initiator in tech companies, I have worked on building brands from scratch, even when they didn't have the product. In the process, I have come close to many aspects, especially financing. So, I have worked on both sides, whether it is finding investors or investing in them myself." 
Speaking of the brainwave behind Unicorn of Tomorrow, he admits that many start-up contests are well-founded, well-researched, and professional, but he found them somewhat dull. "We wanted to put together a contest which is viewer-friendly and interesting, where stakes are high, so we came up with the idea that we have one start-up to represent their country. We decided that to be eligible, the start-up must also integrate one of the UN Global Goals as part of their business plan. A Unicorn of Tomorrow which makes the planet a better place combined with a viewer-friendly concept, cheered on by their country – that's a unique model."
The contest will culminate in a grand finale at the World Expo at the end of March in 2022 in Dubai. "Many countries have already signed up. We encourage every country's pavilion at the expo to have qualification events before the global final as it will generate a lot of exposure and interest." The winner gets a covetous unicorn figurine, symbolic of their uniqueness and victory, and a prize pool. Still, the best thing is that they can pick and choose between the investment proposals and decide the right one for their company. The contest is priming to be an annual affair, with the big "extra everything" events every 5 years, in conjunction with the World Expo. After Dubai, the next expo will be in Osaka in2025. For being such a thorough entrepreneur, Richard knows that after a point, entrepreneurship is about instinct. "When ideas become big, I disconnect my brain to follow my gut and experience."
Funnily enough, Richard sheepishly admits that business is a big part of his personal time. "In Japanese, there is a word called 'Kurai', which means dark or not social, so when I say my hobbies are also business projects, it sounds Kurai. Apart from that, I like exercising, gymming and boxing to keep in shape. I read books, watch movies, and am a big fan of standup comedy. That's actually how I learned English in the 70s; listening to standup comedians, although I picked up a lot of curse words," he laughs. "I am fascinated by humor and how some use it as a defense mechanism." 
Richard is an evolved entrepreneur with a different perspective compared to what he had 20 years ago. "Then, I was running fast and setting goals for myself. Money was important but never a key driver. Today, my son is 17, so it is important to think about what I leave behind and what will happen to the planet." 
As a parting lesson, he says, "Good things can come out of business. Perspective is everything, so have fun with the team you are working with. Why make a small impact when you can make a big one?" 
For more details on the contest and how you can participate, go to www.unicornoftomorrow.com