Thailand never ceases to mesmerize those who visit its shores with festivals depicting its beautiful culture and heritage. The scenic landscapes, the stunning beaches, and the mouth-watering food add to the magnificence.
Those who love the coast may hit Koh Chang and Koh Kood, given the low possibility of rains, with a temperature range of 28 degrees Celcius. However, no visit to the coastal region can be complete without a visit to Phuket, especially the Phang Nga bay. The place is a veritable paradise, where lagoons, caves, and mangroves stun and enthrall visitors. Some places in the north can be cold but not freezing. The areas around Kanchanaburi in central Thailand experience delightful weather conditions during this time of the year.
November is an excellent time to visit many parts of Thailand. The dry, sunny temperature makes Chiang Mai and Northern Thailand the ideal hangout spot, especially if one has two very popular festivals to partake in.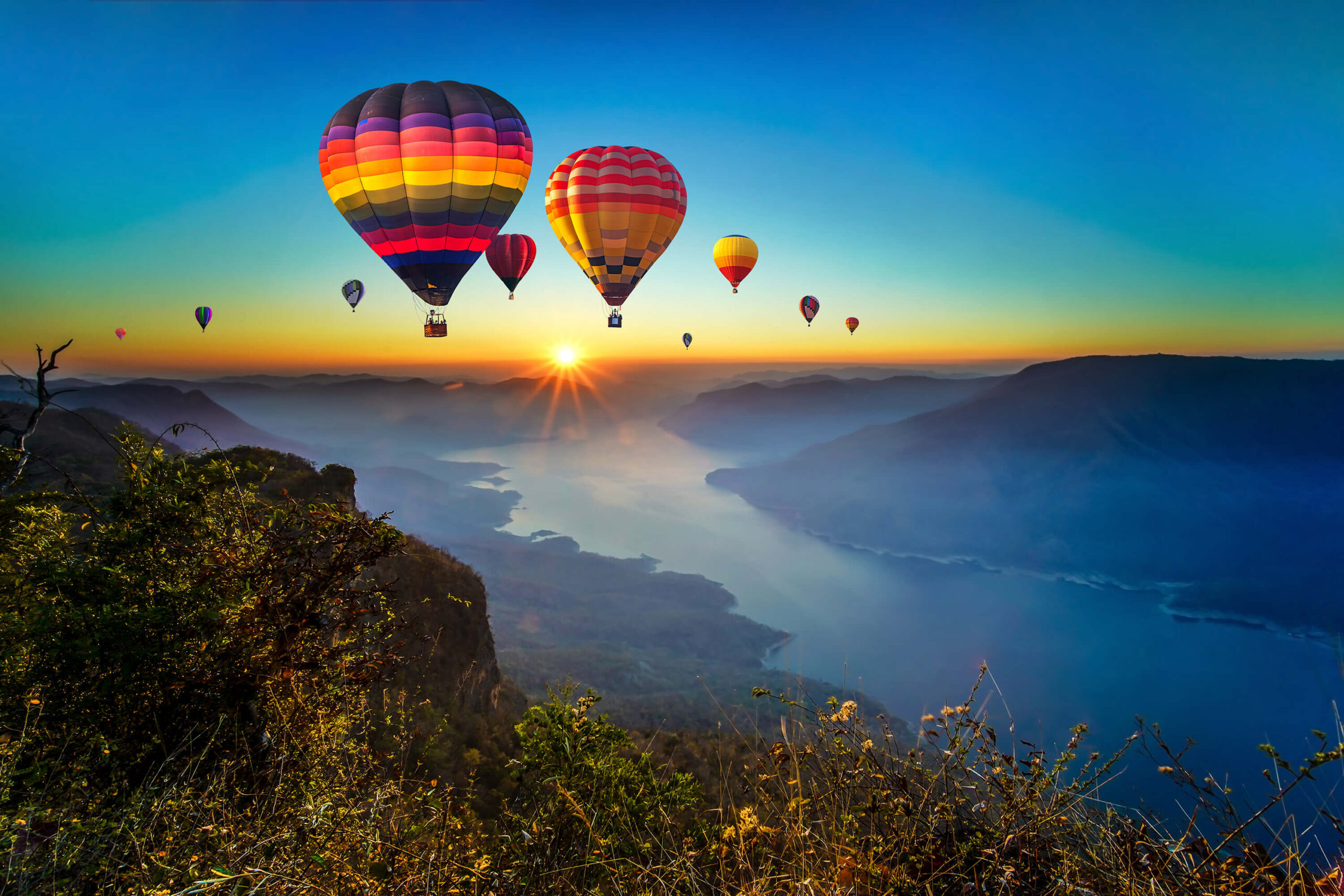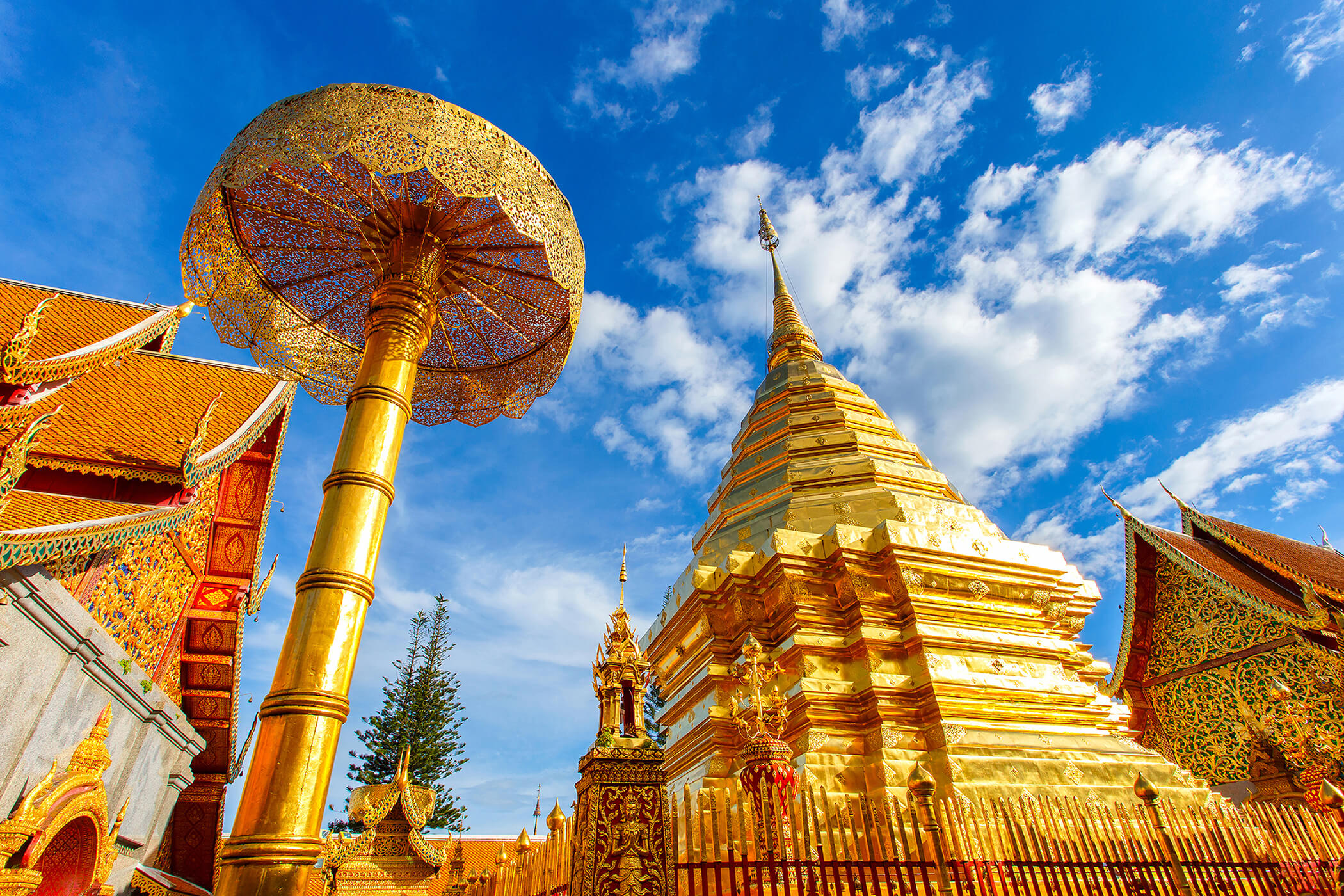 The Chiang Mai Lantern Festival: A Celebration of Light, Peace, and Culture
The Chiang Mai Lantern Festival is a festival of light and culture that takes place annually in the third week of November. Local residents and visitors come together to share their love for peace, family, and community by lighting lanterns and other activities such as parades, food stands, cultural performances, a beauty pageant called Miss Chiang Mai Lantern, and epic fireworks show.
The festival is celebrated on a full moon night, precisely on the 12th month of the lunar calendar. In 2022, the festival occurs on November 8th-9th, coinciding with the Lay Krathong Festival.
The origins of the Chiang Mai Lantern Festival are rooted in the city's history, not just because Chiang Mai is one of Thailand's most beautiful cities. Legend has it that this city was once ruled by an evil witch named Mae Bae, who was very jealous of anyone more beautiful than her. So, she decided to lock up all the girls she deemed beautiful inside her castle and later disguised herself as a man to trick any other eligible bachelorettes into marrying her. When she discovered that one woman had escaped her imprisonment, she tried to find and kill her with poisoned apples. But to Mae Bae's fury, this woman managed to run away with the help of seven princes. This story has been passed down for generations in Chiang Mai and is still told today during the annual festival. In a way, it reflects that peace in some form will prevail over evil or malice.
If you are going to be a part of this event, you are entering a flurry of activities that guarantee wow moments. The show's highlight would be the lantern and parades, cultural performances, food stands, the Miss Chiang Mai Lantern beauty pageant, and the lanterns that will parade across the city. Giant lanterns are lit 20 meters above in the sky and made to float down the river, an act that symbolizes wishes of peace and happiness for all, where bad luck is waved away to embrace new beginnings. This symbolism also appeals to couples who get married on this occasion. People of the Thai culture are known to include coins in their krathongs (floating) as an offering to Buddha and water spirits.
One can find a local twist to the festivities if they witness it from the Ping River, Three Kings Monument, and the Thapae Gate. The locals use the Nawarat Bridge of the Ping River to release their floating lanterns. A stroll down these candlelit streets makes for a tranquil, fulfilling experience.
Traditional northern-style music and dances such as ping-pong, northern-style singing, and Luna folk music performances are orchestrated. In addition, partakers of the event will be treated to authentic Thai food.
Chiang Mai, a place covered with misty, forested mountains, helps travelers get a taste of something unique that cannot be found anywhere else in the country. This mountain city is known for its thick tropical forests, trekking spots, and ancient constructions. The Doi Inthanon National Park is a part of the great Himalayan Mountain Range; little wonder why it is home to earthy villages and jaw-dropping viewpoints. Ching Mai shows again why the hills, every one of them, makes the world a slower, simple, yet richer place.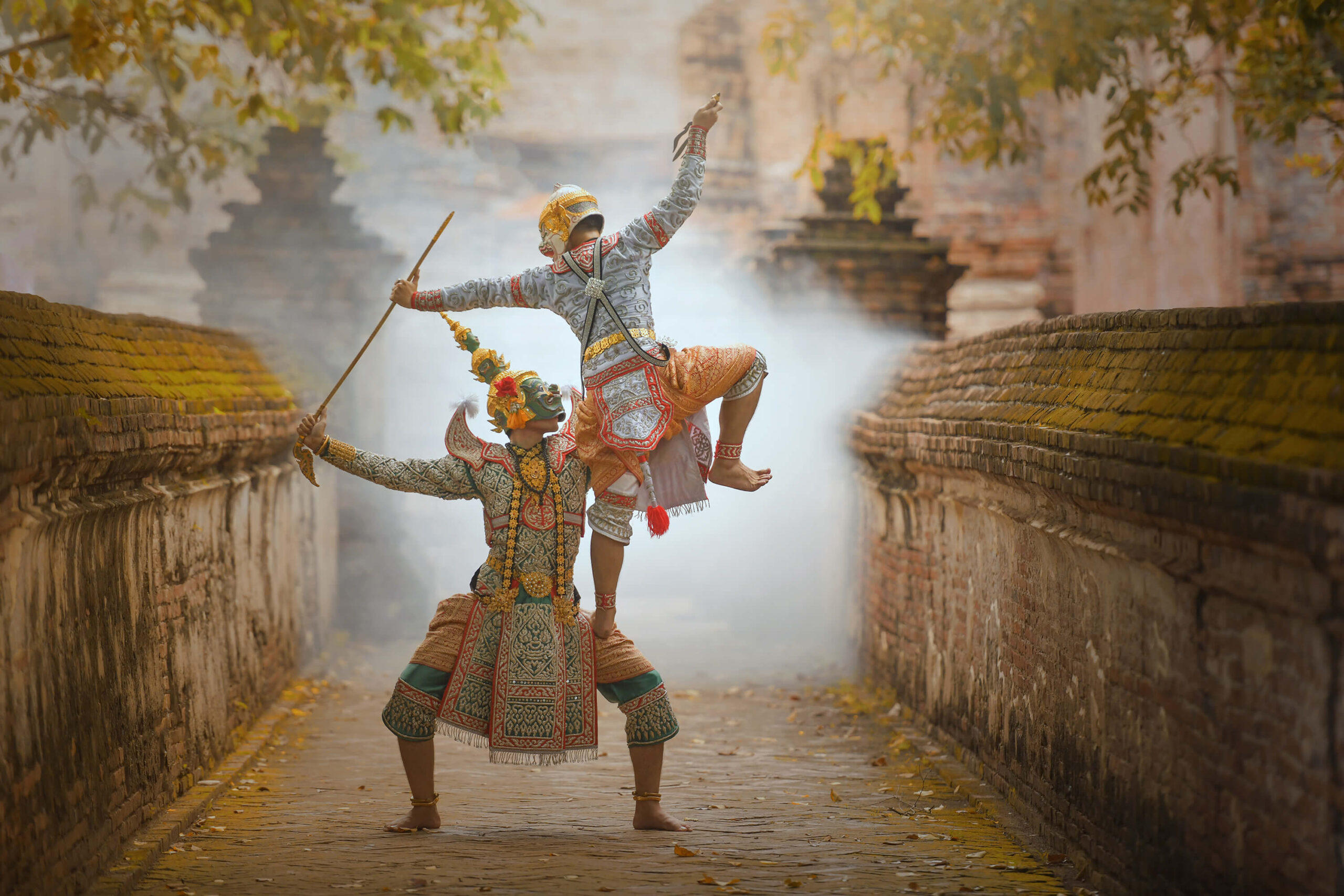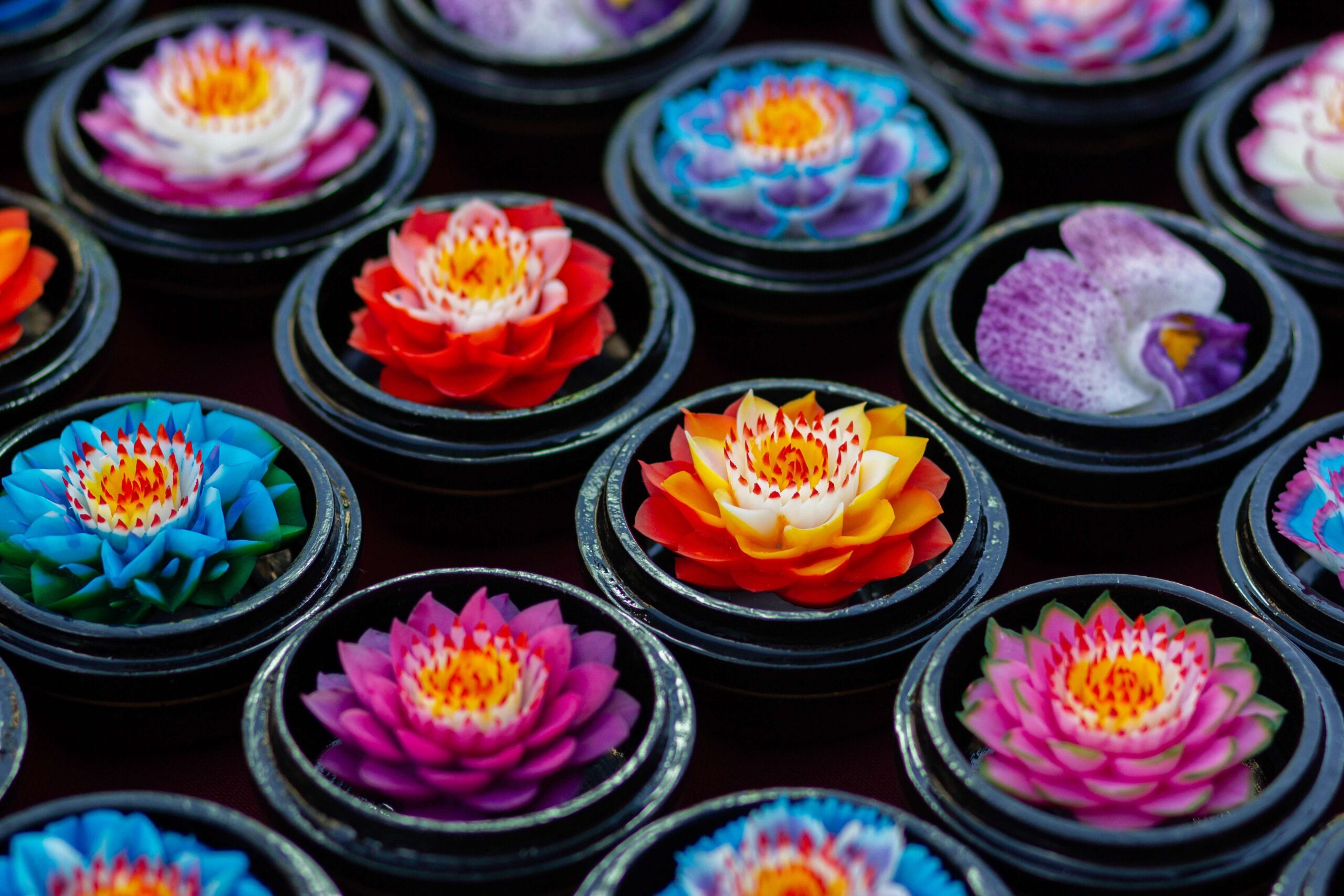 The Lopburi Monkey Buffet Festival: Thailand's most Insta-famous event
The Lopburi Monkey Buffet Festival may seem like a real-life version of that cartoon where the animals break out of their zoo enclosure for an all-you-can-eat smorgasbord, with monkeys roaming around a town and dining the same way humans do.
Each year, on the day of this queer festival, monkeys roam freely about Lopburi, climbing trees, rummaging through trash, and hunting for food. Locals feed the monkeys during the festival to earn merit, but the animals are also permitted to eat any human food they can get their hands on. Monkeys don't just get any treat; they are offered over 4000 kilos of food prepared by local chefs. The menu includes fruit salad and carvings, sticky rice, and some delicious Thai desserts cherished by the town's people. It may seem bizarre, but this is an annual phenomenon in the small town of Lopburi in Thailand, home to the country's largest population of monkeys. The festival goes a long way in showing how humans and animals can coexist harmoniously while showcasing how weird and wonderful Thailand can be.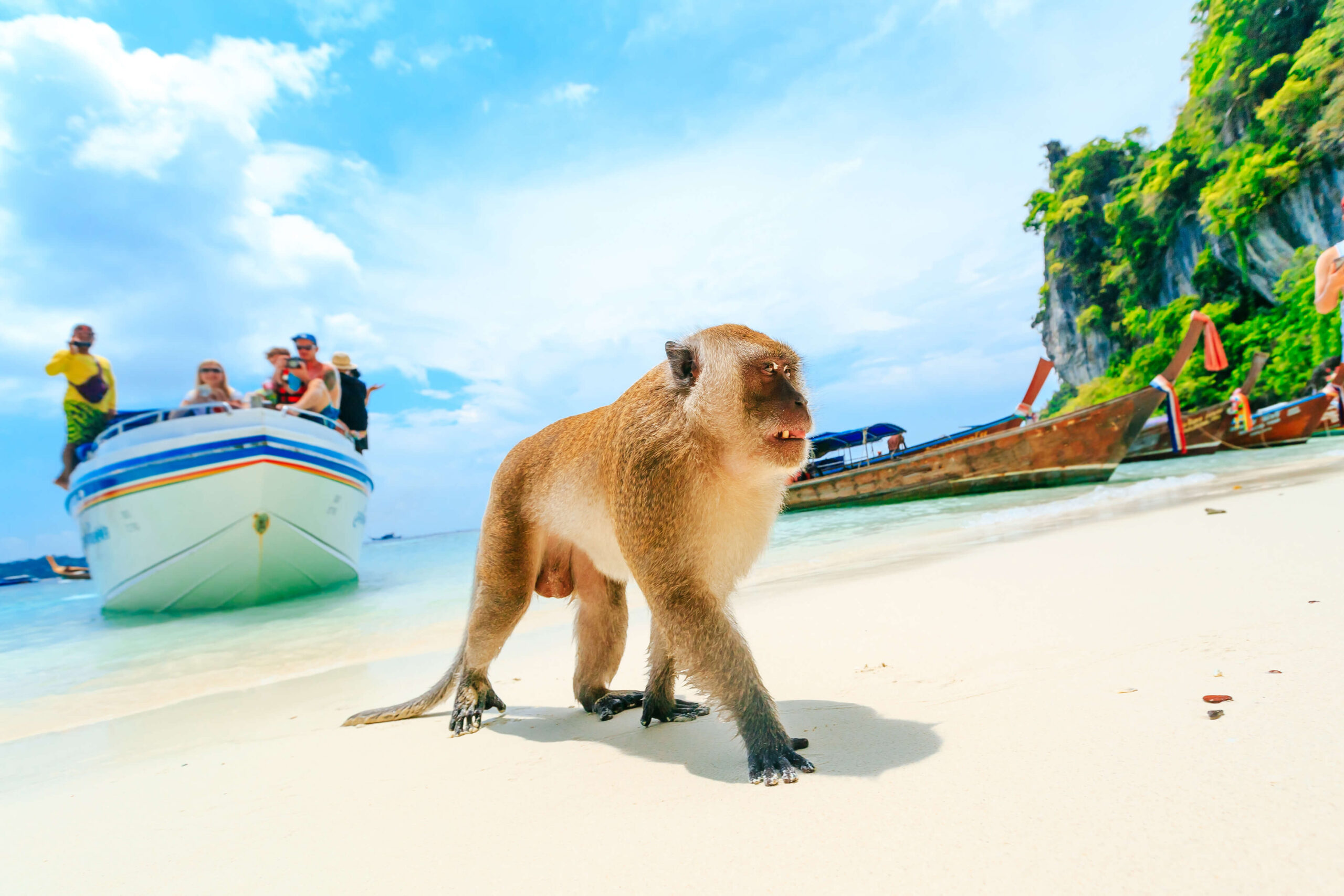 The origins of the festival date back to the days of yore, to the Ramayana, that the residents of this Thai town believe in. Legend has it that Lord Rama built this town of Lopburi with the able assistance of Lord Hanuman, a deity in the monkey form very revered in Hinduism. Naturally, this deifies the monkeys of this town, with people ready to forgive the many antics of these mischievous animals.
Many believe that these primitive species make this place in Northern Thailand (which already has a temple crowded with monkeys) a place of great luck. The monkeys are curious about human visitors, and many will attempt to steal food from tables. Their favorite hangouts include the restaurants along Anusawari Road and Watsalay (also known as "Monkey Temple").
The monkey buffet is not the only part of the festivity, though, as an enthralling cultural feast makes for a treat to the senses. The festival is held on the last weekend of November every year, which in 2022 falls on the 26th and 27th. The Lopburi Symphony can be witnessed on the eve of the festival, on the 26th, when King Narai's Palace opens its halls to a ceremony performed by some very talented Thai artists, which includes the National Symphony Orchestra.
The best place to start is perhaps the city's famous dish, Lopburi's famous sticky rice with sweet pork. You can find this at almost any restaurant in the town. Pok-pok, a local version of the stir-fry dish, must be tried. Other popular local dishes include hot wings with spicy dips, shum-shum, and pad thai.
Youm Suk Sam is a great place to start. It's also near the entrance to the Lopburi National Park, where you can see monkeys in their natural habitat. Sawan Budd Rot is another good option, as the monkeys tend to linger there longer than at other restaurants. Another good reason to visit this restaurant is that the King of Thailand visits this restaurant at the same time every year. The Siam View Hotel is a good option if you want to see the monkeys being fed by people.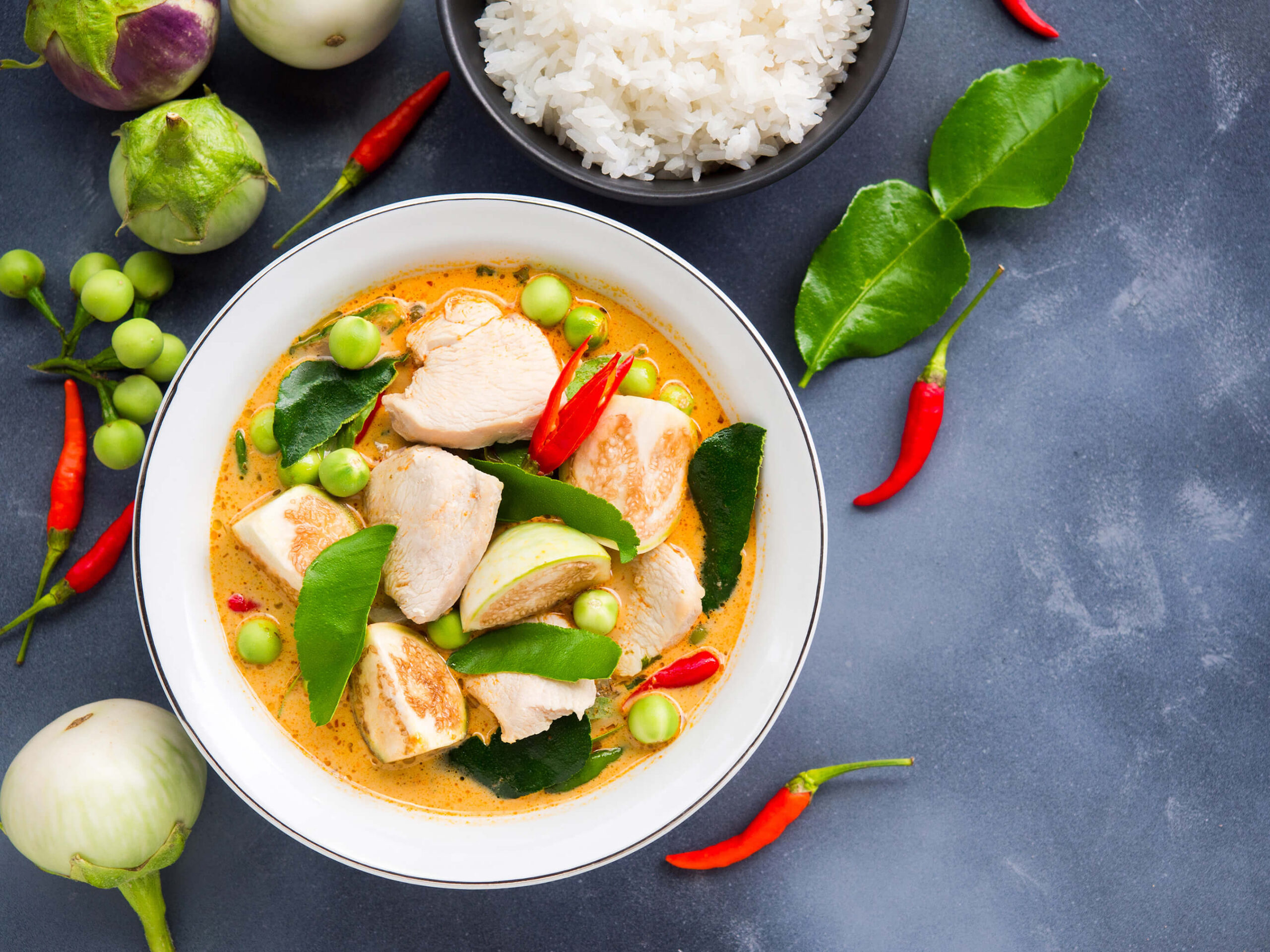 Bangkok, the capital of this land of smiles, is much more than a cosmopolitan. The city is known for a vibrant buzz, a street life that must be experienced or even lived with, and spiritual athrough the waters of the Chao Pao River. People who wish to take a peaceful detour may spend some time in the monumental Grand Palace, which houses a complex of eye-capturing buildings such as the Phra Kaew (Temple of the Emerald Buddha), Wat Pho (home to a 46-meter-long reclining Buddha), the Royal reception Halls, and the iconic temple of the Dawn. Bangkok's most delicious food is found on the street. Places such as Khaosan Road and Chinatown are ideal places to begin with.
The other must-visit place is Koh Samui (Samui Island), followed by its two smaller sisters: Koh Phangan and Koh Tao. A popular resort island with stunning beaches and plenty of fun activities, even golf. Diving, snorkeling, and basking on the picturesque jungle-backed beaches are popular things to do here, as well as boat tours around the sublime seascape of Ang Thong National Marine Park. This is also the place where you go to party in style. With plenty of beach clubs, discos, lounge bars, and beer bars, there is a lot to do once the sun has set.
Thailand is a culture that must be experienced and taken back home to be cherished for a long time.